Heard about the 2B Bio Peeling Treatment by 2B Bio Beauty from Belgium? It is this new-age facial treatment that can defer the visible signs of skin ageing. Unlike other facial treatments, this facial by 2B Bio Beauty is a skin rejuvenating treatment, that has NO acid and rest assured it is 100% natural! Plus, using only active ingredients and cutting edge technology, the 2B Bio Beauty peeling treatment is ready to meet your expectations.
Beauty Insider Malaysia (Beauty Insider MY) had the chance to review the 2B Bio Beauty peeling treatment and we honestly loved it! We hand down admit it is a game-changer for maturing and fast ageing skin.
Unlike, most ageing facial treatments, the 2B Bio method targets the deeper layers of the skin to eliminate dead skin cells hiding beneath the surface. Unlike other peeling treatments that only work from the top layer skin, 2B Bio Peeling treatment aims to trigger the exfoliation process from within.
We know you're curious to know more about the treatment, so we sat down with the experts from 2B Bio Beauty team to give us more insights into this reviving facial treatment.
---
Here is the Interview With 2B Bio Beauty Team.

Beauty Insider MY: Can you tell us more about your 2B Bio Peeling treatment?

2B Bio Beauty: Our 2B Bio Peeling uses the microdermabrasion method. It is a minimally invasive procedure that can renew your overall skin tone and texture. The best part about our method is that we use no devices at all!
Beauty Insider MY: How does the peeling treatment work?
2B Bio Beauty: The concept of the 2B Bio Peeling lies in the presence of those "micro-needles" (substances from freshwater sponges) that penetrates into the living epidermal cells and induces an inflammatory response by attempting to reject those foreign bodies. The final result is that natural regeneration of the epidermis occurs.

Beauty Insider MY: What kind of result can we expect from the treatment?
2B Bio Beauty: You can, in fact, start seeing visible results from the first session itself. You'll notice your skin looking and feeling tighter and pigmentation will lessen. This is because our 2B Bio Peeling treatment purifies your skin from the deepest level and it can also reactivate your skin's metabolism. You can expect a brilliant result which illuminates you!
Beauty Insider MY: How often do we have to do this treatment?
2B Bio Beauty: Well, as we said, you can already see visible results from the first session. However, for the best result, we advise you to come regularly for two months to enjoy the maximum benefits. We also recommend one session every two weeks within two months then proceed with one session every year as a follow-up.
Beauty Insider MY: Are there any downsides to the treatment?

2B Bio Beauty: You will feel a tiny pricky sensation appear during and after the treatment. But that'll only last for like 1-2 days. But don't worry, your face won't turn red or have any sort of irritation. In fact, you can take a shower as usual and even wear your make-up over the treated face.
Beauty Insider MY: How much does the treatment cost?
2B Bio Beauty: Each treatment would cost you RM490.
Beauty Insider MY: Is 2B Bio Peeling Treatment suitable for everyone?
2B Bio Beauty: Yes, absolutely! Our treatment is ideal for teenagers, men and women of all ages and skin types including acne-prone and sensitive skin. Don't worry, our treatment is all-natural so there won't be any side effects on any skin type!
Beauty Insider MY: Lastly, what products do you recommend us to follow after the treatment?
2B Bio Beauty: Good question actually, aftercare treatment is really important as it ensures your skin maintain the benefits it got from the treatment, We advise you to use 2B Bio Serum O2, which consists of active substances increasing the oxygen content in the skin. Being better supplied with oxygen, the cell metabolism stimulates the production of collagen. Softer and firmer, the skin shines again as it did in its younger years.

---
Do You Want to Know More about 2b Bio Beauty?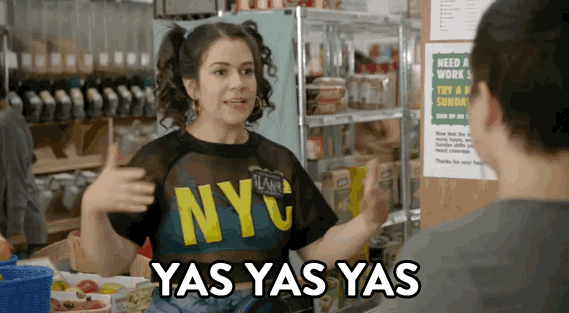 Then, be sure to follow 2B Bio Beauty on Facebook for more details. Optionally you can also make a visit to any one of their salons across Malaysia and Singapore. Below is all the information you need:
Malaysia Outlets
1. CF Nature De Beaute, Cheras. Call / Whatsapp Us +6012 2189 722
2. I'm Stunning Marketing Plt, Skudai. Call / Whatsapp Us +6012 7033 922
3. Lim Lee Juan, Tangkak. Call / Whatsapp Us +6012 2005754
4. Sense Of Beauty & Wellness, Kuantan. Call / Whatsapp Us +6016 9219013
5. Skin Sense Beauty Professional, Kuala Lumpur. Call / Whatsapp Us +6016 2024560
6. VL Holistics Beauty Hub, Pulau Pinang. Call / Whatsapp Us +6012 4228776
---
Singapore Outlets
1. Bel De Face, Tampines Avenue 4. Call Us Now at +65-69092 443
2. Organics Beauty, Delfi Orchard. Call Us Now at +65-67342 224
3. Sugar Secrets, Holland Avenue. Call Us Now at +65-64682 991