Started back in 2018, Ancient Indian Beauty is a homemade skincare company that believes in shaping and changing women's prescription on beauty is beyond skin depth. They firmly stand strong on not spoiling our skin with harsh and dense chemicals instead pamper and nourish it with go given natural wonders. All of their products are 100% natural and homemade.
Recently, they sent us a couple of products (we loved them all) but the standout one is without a doubt the Rose Wine Face Mask. Almost all of us from Beauty Insider Malaysia tried the mask and believe it or not, it works for all skin types. Instantly after rinsing off the mask all our skin felt incredibly soft and smooth!
Y'all know us, we don't go away without giving compliments to skincare goodness that does wonders and the Ancient Indian Beauty Rose Wine Face Mask is definitely one to join that list. Okok, we know you are curious to know more about the mask and more details about Ancient Indian Beauty, so without further ado below we present our honest review one of their best-selling product ever, the Rose Wine Face Mask.
Rose Wine Face Mask Tried, Tested and Loved!
Though Ancient Indian Beauty does promise you clear skin, you have gotta remember that to have beautiful skin, it requires commitment and not a miracle that happens overnight. They believe that if you can't put it in your mouth, you certainly cannot apply it on your face. This is also part of the reason why they used natural plant-based ingredients for most of their products.
How to Use the Rose Wine Face Mask?
Here is a clear direction on how to apply this mask. You are welcome to use this face mask daily, or if you are not feeling it, alternate days would do too. First off, you might want to wash your face before we get into it. Don't want to be applying it on a dusty/makeup face now do we? Right after that, take an appropriate amount of mask and massage on your face. Since all of their products are made of natural ingredients, your face will not sting. Keep them on for about 30-45 minutes and rinse off with cool water. Remember to only use cool or warm water, never hot water as it will damage your skin cells.
---
What Are the Benefits of the Mask?
No matter how good it smells or looks, we all are here for only one thing. THE BENEFITS! We certainly wouldn't purchase a product without getting to know its benefits, so why should you? Fret not, we got you covered. One of the main benefits is that this face mask improves your skin flexibility. It certainly doesn't mean you can stretch like Elastigirl (before you get your hopes high), but you can see a major improvement on your skin's texture. Besides, it will also reduce the appearance of your nasty acne scars.
---
What Are The Ingredients Used?
Only 4 ingredients were used for this product, including Pure Aloe Vera Gel, Premium Quality Red Wine, Organic Rosehip Oil and Rose Petals. If you are wondering why they have chosen to use red wine in this product (if it's me, I would rather drink it lol) is because red wine is packed with antioxidants like flavonoid, resveratrol, and tannin. It will basically protect your skin from ageing and sagging. Again, as tempting as it sounds, this product goes best on your face and on into your tummy!
The Instagram post below is the visualisation of how the product looks before packaging, doesn't it look soothing and yummy. 😫
Why You Should Support Ancient Indian Beauty?
Most of us are so focused on finding the right products to whiten our skin, we grew up in a toxic world where beauty is defined by how fair we are but does any of that matter though? Being educated, kind and compassionate are what matters as they are the keys to being beautiful. We understand it is easier said than done, as pretty and fair privilege exists.
In a world filled with this toxic mindset, we are glad Ancient Indian Beauty thinks different and stand firm on 'all skin is beautiful' concept. They do not condone using whitening products, most of their skincare products are made with natural ingredients, we're honoured to inform you that Beauty Insider has come up with an exclusive review for one of their products which you would definitely love!
---
Where to Buy Ancient Indian Beauty Products?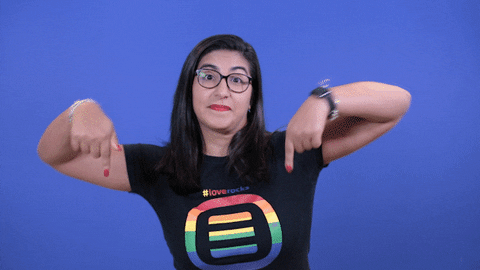 Interested in getting this product? We know you do. You can purchase them at Ancient Indian Beauty for only RM18 for 40ml and RM58 for 200ml. Bet you are wondering how long you are allowed to use them right? Fret not, we heard the mind voice lol. Since most (almost all) of their products are homemade and free of preservatives, it is best to use them within 3 months. Even better if you store them in your refrigerator.
Instagram : @ancientindianbeauty
​WhatsApp : 0164403190