Body
10 Multi-Purpose Argan Oils in Malaysia To Fix All Your Beauty Concerns
Ultimate beauty secret
By: Beauty Insider Journalist / March 13, 2020

Are you familiar with argan oils? They are derived from the kernel of the Argan tree and is a common ingredient in many hair and skincare products. Thanks to its natural gold hue, luxurious nutty aroma, and pleasantly light texture, argan oil is also known as 'liquid gold'. Adding on, they are also packed with essential nutrients such as vitamin E, fatty acids, squalene, and antioxidants! These components can promote strong and healthy hair growth.

Although it seems like just recently argan oil made a big wave in the beauty world, to your surprise it has been a part of the hair and skincare regime since the 600 BC! Today, argan oils are getting more and more attention as many big beauty companies have started producing a mass number of argan oil-infused products. Well, being beneficial to both our hair and skin, we definitely aren't surprised!
In Malaysia, argan oils have always been integrated into many beauty routines. Especially the Indian women in Malaysia, have been using argan oil on their hair, skin and body for thousands of years now! With rich history and benefits, you should add argan oil to your beauty vanity too. So, read on to find out our top pick argan oils in Malaysia for all your hair and skin concerns.

---
Here are the Best Argan Oils in Malaysia For All Your Beauty Needs.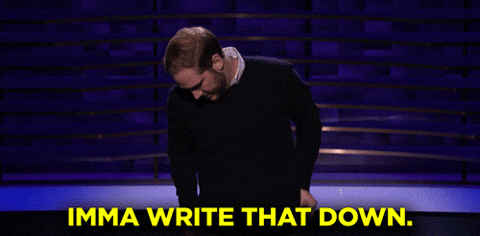 1. Radha Beauty Argan Oil

What Is It:

This 100% organic argan oil by Radha Beauty packed with astonishing vitamins and other essential fatty acids that can deeply nourish and hydrate your skin and hair. Use it regularly on your face it'll give you a dewy and youthful-looking complexion. As for your hair, this oil can help tame problematic frizz as well as improve your nail strength. In fact, you can use the oil throughout your body as it can easily absorb into the skin and keeps you looking beautiful from head to toe.

What It Does:

Deeply moisturize damaged skin
Nourishes split ends and brittle hair
Reduced the appearance of scars and blemishes
Eliminates dandruff of the scalp
Promote nail strength and give them extra shine
Ideal For:

All skin and hair types, including acne-prone and sensitive skin.

Where to Buy:

2. Root Remedies Argan Pure Oil
What Is It:

Hailing from Morroco, this lightly fruity-smelling argan oil is excellent at controlling oil production. It will ensure your skin is not too oily at the same time not too dry!. It can also increase your skin elasticity and give you a more youthful-looking skin. You can also you the oil on your hair as it can boost hair growth and give your hair a nice glossy texture. Just massage the oil gently onto your damp hair and face until it is fully absorbed. We advise you to use the oil twice a day for optimum effect.

What It Does:

Protects the skin against sun damage
Help improve water retention in the skin
Treat skin infections caused by bacteria
Help treat dandruff issues
Prevent hair breakage and loss
Ideal For:

Most skin and hair types, including oily, sensitive and ageing skin.

Where to Buy:

3. Lever Rose Argan Oil
What Is It:
Leven Rose argan oil is 100% pure, unrefined, cruelty-free and organic! It holds all the essential nutrients and fatty acids with NO additives or fillers. Since it is all organic so nothing is added or taken away, making it easy for your skin and hair to absorb the oil. Furthermore, this argan oil will also leave your hair naturally smooth, silky and healthy. It is super effective in repairing dry, frizzy, and brittle hair. Overall, will give a soften skin and finer hair.

What It Does:

Removes eyes and face makeup
Keep the skin moisturized
Act as a soothing massage oil
Softens the hands and feet
Improves dry scalp and chapped lips
Tames frizzy hair and split ends
Ideal For:

All skin and hair types.

Where to Buy:

4. The Ordinary 100% Organic Cold-Pressed Argan Oil
What Is It:

Using a pure Moroccan argan seed oil formula, this cold-pressed argan oil can help nourish your hair and skin instantly! The oil is rich in fatty acids, vitamins and carotenes, which can deliver hydrating and nourishing properties to skin, hair, lips and nails! Plus, the oil is also rich in Vitamin E, an essential vitamin to combat dryness by providing moisture. As for your hair, the formula strengths the strands whilst adding shine.

What It Does:

Treats dry skin conditions like psoriasis and rosacea
Reduce oiliness of the skin
Seals moisture in for chapped lip
Help to treat split ends and frizzy hair
Softens skin, leaving hands and feet
Ideal For:

All skin and hair types especially dry skin.

Where to Buy:

5. Zawina 100% Pure Argan Oil
What Is It:

Zawina's Argan Oil is pure unscented argan oil certified for its organic production process. The vitamin E and fatty acids in this argan oil are excellent for repairing damaged skin. Furthermore, it will provide your skin with nutrients that will further prevent dryness and irritation. Apart from that, this oil will also nourish dry hair and repairs damaged tips. If you suffer from dandruff issue this oil can fix that too! It goes even further by protecting your hair from styling damages and heat.

What it Does:

Makes hair softer with extra shine
Rejuvenates skin due to high level of fatty acids
Regulates sebum production of the skin.
Gives skin a youthful glow due to high levels of vitamin E
Protects the hair against styling damages and heat
Heals damaged skin and reduce inflammation
Ideal For:

Suitable for all skin and hair types

Where to Buy:

6. Acure, The Essentials Moroccan Argan Oil
What Is It:

Accure's argan oil is 100% pure and vegan! It is indeed a superfood for the skin and hair. The oil is incredibly rich in vitamin E, essential fatty acids, and proteins that will help restore the appearance of your skin texture and tone. You can also use the oil on your hair and as a décolleté massage oil as it is extremely soothing and hydrating. Plus, the oil super lightweight and easily absorbs into your skin and give you some beauty bling.
What It Does:

Helps skin thrive with soothing hydration
Heals dry, damaged or even burned skin
Keeps the lips plump, soft and supple
Makes hair more manageable
Reduce the visibility of wrinkles, acne and pimples
Ideal For:

Suitable for all skin and hair types

Where to Buy:

7. Manniqueen Argan Oil
What is It:

Imported from Japan, the ManniQueen Argan Oil is rich many essential nutrients like Vitamin C, E, omega oils and antioxidants. Despite the thick and concentrated texture, the oil not sticky and absorbs very quickly into the skin and hair. You can also use the oil as a makeup remover as it equipped with cleansing properties too! Moreover, you can mix it with coffee powder or sugar and use it as body scrub or face. You can also mix it with your foundation for a glowing finish!

What it Does:

Moisturises the skin and hair
Shrinkspimples and wrinkles
Reduces excess oil production
Relieves dry skin and itching eczema and psoriasis
Reduces hair loss and dandruff
Strengthens hair structure from roots
Softens and make the nails look shiny
Prevents ingrown toenail
Ideal For:

Suitable for all skin and hair types

Where to Buy:

8. SecretLeaf Organic Argan Oil
What is It:

Secret Leaf's Organic Argan Oil is 100% pure and is certified halal by Jakim! Working together closely with Morocco Women's Co-operatives, they only source sustainable argan oil from Morocco. Among the highlights of this oil includes its ability to soothe skin inflammation such as redness and rashes. With a combination of active ingredients, this oil can help to restore hydration in skin and hair. Plus, it goes a step further and conditions them as well.

What it Does:

Hydrates and tones the skin simultaneously
Rejuvenates and brightens the skin
Exfoliates the lips and keeps it moisturized
Gives the skin a dewy and luminous glow
Promotes hair growth
Ideal For:

Suitable for all skin and hair types

Where to Buy:

9. Nature Republic Argan 20˚ Real Ampoule
What is It:

This Korean argan oil is made up of 100% natural vegetable oil with 20 different kinds of herb extracts. It is suitable to use on the face and hair as it offers nourishment and radiance after only a few applications. This argan oil is also free from mineral oil, petrolatum and Sulfate Surfactant! Use can also you this oil to treat chronic itchiness and revitalise dry skin. On top of that, the oil can also prevent signs of ageing and gives you a luminous glow!

What it Does:

Prevents ageing of the skin cells
Restores hydration and moisture back to the skin
Soothes sensitive skin
Balances sebum production
Controls hair fall
Reduces the appearance of wrinkles, acne and fine lines
Ideal For:

All skin types especially sensitive skin

Where to Buy:

10. Melvita Organic Argan Oil
What is It:

Melvita's Organic Argan Oil is really helpful and effective to diminish wrinkles and fine lines on the face. This organic oil is also rich in essential fatty acids and sterols that encourages cell cohesion for firmer, plumper skin. It also helps keep skin well hydrated and intensively nourished. Known for its renowned ability to renew and revitalise the skin, this argan oil is it ideal for combatting skin ageing. Use can also the oil as a hair mask as it can repair and strengthen your hair.

What it Does:

Decreases sebum production on the skin
Helps wounds and cuts heal faster
Act as an anti-ageing treatment
Makes the hair softer and smoother
Improves skin elasticity
Ideal For:

All skin and hair types including matured skin

Where to Buy: