Thanks to Aura Skincare, you can now get the renowned Simone Mahler dermo-cosmetics in Malaysia, Singapore and Brunei! Known for its exclusivity, Simone Mahler develops unique and personalized treatments tailored to meet all of your skin needs and concerns! All of Simone Mahler products are developed in their state-of-the-art Research and Development Laboratory using the most advanced technologies and top-notch active ingredients. To add to that, each product goes through a rigorous test to ensure you get the optimal benefits!
Did all these talks about Simone Mahler get you all curious to know more about the French brand? Well, don't worry we heard you! To help you understand the brand better, Beauty Insider Malaysia (Beauty Insider MY) sat down with the experts from Aura Skincare that give us more insights about Simone Mahler, its products and treatments. Below is the full conversation we had with Aura Skincare team. Hope you enjoy reading it as much as we enjoyed the chat!

Here is the All-Inclusive Interview With Aura Skincare Team.

Beauty Insider MY: Could you tell us more about Simone Mahler brand?

Aura Skincare: Simone Mahler is a professional dermo-cosmetics brand that is built on the principle of efficacy, safety and texture. It offers a wide range of skincare products and treatments that can cater to all sort of skin needs and problems. All of its products are developed using the best technologies and high concentrate active ingredients mainly vegetal extracts.

Beauty Insider MY: Who is the founder of Simone Mahler?

Aura Skincare: Madame Simone Mahler, a French woman with an undying passion for beauty. She started selling her own cosmetics in Bordeaux in 1946 and in just a few years her products took France by storm! As time passed by, combining the latest technology and her unique understanding of the senses, Simone Mahler managed to create an extensive range of products and treatments to help every woman to achieve the results they desire. This personal approach rapidly became the company's calling card.

Beauty Insider MY: What are the products offered by Simone Mahler?

Aura Skincare: Simone Mahler offers everything you need to add to your daily skincare regime. From face cleansers, makeup removers to night creams and face masks, Simone Mahler has got it all! Just to name a few "legends" such as Gelee Satin, Blue Toner and Strawberry Mask still remained at the top of our best-sellers since its debut in the 1950s. Choose the products that suit you and be prepared for a dazzling complexion day after day.

Beauty Insider MY: What sets Simone Mahler apart from others?

Aura Skincare: Unlike many other skincare brands, Simone Mahler is perfect for all skin type. A dermo-cosmetics brand uses innovative aesthetic technology to guarantee a visible and lasting result. Simone Mahler developed a unique modelling technique which forms the basis of all facial treatments in our beauty salons. This massage is an effective way of fighting the visible signs of ageing.
---
Here Are More Details About Their Products and Treatments
Beauty Insider MY: Could you please tell us more about Simone Mahler treatments?

Aura Skincare: Each woman is unique and deserves tailormade care. Simone Mahler offers targeted treatments for your skin, face and body using exclusive methods. Targetted treatments can keep your skin healthy and beautiful.
Let's take our signature Skin Gravity Professional Treatment for instance. There are exclusive protocols which combine efficacy and relaxation to visibly limit the loss of skin firmness.

Technique 1: Simone Mahler signature massage – bio-stimulating anti-ageing and relaxing massage.
Technique 2: Skin'Lift double massage roller for a tightening effect and immediate beauty result.
Technique 3: Continue to use Simone Mahler products at home to prolong the results achieved after each treatment.
The Result :
Beauty Insider MY: What are the benefits of Simone Mahler treatments?

Aura Skincare: Oh, well the benefits are humongous! One of the major benefits of Simone Mahler treatment is that it can slow the effects of time and reveal the beauty of your age.
Apart from that, these treatments can also make your skin firmer and hydrated. Dry skins are more vulnerable to attacks from free radicals and less supple. Being more demanding, it requires specially formulated treatments to help compensate for the slowing down of the skin's functions and to promote resistance, suppleness, firmness and radiance.
Now, Do You Want Buy Simone Mahler Products and Treatments?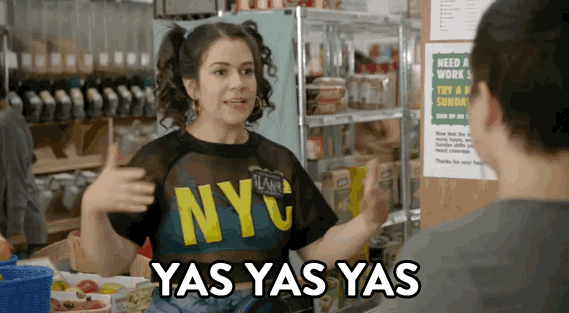 We know, all these info has got you on knees wanting the Simone Mahler products and treatments more details. Lucky for you, because there are plenty of salons across Malaysia who are partners with Aura Skincare. Just make a visit to any one of these salons and you can get your hands on the coveted Simone Mahler goodies.
Below is all the information you need:
Malaysia
1) Lifestyle Beauty Spa Collection, Centrepoint Bandar Utama, Petaling Jaya
+6012 3332855
2) Jings Beauty, Sungei Wang, Kuala Lumpur
Tel : 03-21415211, +6016 2595211
3) Allice Beauty, Bukit Mertajam, Penang
+6013 4886819
4) Wendy Beauty, Penang
+6016 4595889
5) Pinlly Beauty, Sungei Petani, Kedah
+6016 4424421
6) Pusat Persolekkan Laey Lie, Taiping, Perak
+6012 4009397
7) NK Beauty Saloon, Ipoh, Perak
+6016 5297931
Singapore
8) Nice Beauty & Hair Salon, Buffalo Road, Singapore
Tel: 62916626, +65 82013348
9) Derm Rehab Beauty Center, Jurong East Avenue 1
Tel : 65613844, +65 98796326
10) Direction Beauty, Jurong East Street 31
Tel: 65609474, +65 97882842