Wellness
The Best Beauty Collagen Drinks in Malaysia Recommended By Top Nutritionists
The collagen love is real!
By: Beauty Insider Journalist / September 30, 2022
Beauty Insider noticed that collagen drinks are pretty much everywhere in Malaysia! From drugstore shelves to the social media community, collagen drinks are pretty much hype across all platforms. But the ultimate question is, can they give you plump, glowing skin with every sip? Or is it just another come-and-go overly hyped beauty product?
To answer this question, we've sat down with a top nutritionist in Malaysia to break down the science behind collagen drinks. We have also done thorough research on the market and shortlisted the best collagen drinks in Malaysia. These 30 beauty collagen drinks in Malaysia are totally worth adding to your diet and your budget.
---
What Exactly are Collagen Drinks?
First and foremost, let's look at what actually is collagen drink? Collagen drinks are protein-based drinks that can give your skin strength and elasticity. Moreover, it also contains many important amino acids that can keep your tissues and bones tighter together. Furthermore, collagen drink can also stimulate the production of hyaluronic acid. Hyaluronic acid is a clear, gooey substance that can help retain water to keep your tissues well lubricated and moist.

Like we said earlier, there are many different types of collagen drinks in Malaysia where each carries a specific purpose and target specific parts of the body like bones, muscles, skin or hair. However, not everyone needs collagen drink tbh because naturally, our body produces collagen. But after the age of 25, we tend to lose approximately 1.5% of our natural collagen stores every year!

One of the most common reasons for decreasing collagen is ageing. Apart from ageing other factors that can speed up the decrease of collagen production, includes smoking, drinking, eating unhealthy foods, UV rays. When the collagen in our body decreases it will result in a slacker and wrinkled skin! This is when you need to start drinking collagen drinks as it can boost up collagen production.

---
Do Collagen Drinks Have Any Health Benefits?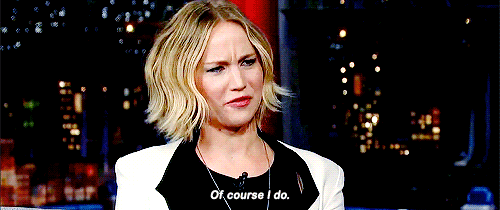 OMG, yes! In fact, the benefits of collagen drinks are abundant thanks to the power-packed ingredients that can help our skin, body and health! One of the biggest benefits of collagen drinks is that they can strengthen your bones. Apart from that, it can also strengthen your skin and supply the skin with more elasticity and hydration. Plus, collagen drinks also can help keep your bones strong. Taking collagen drinks regularly can also increase the strength of your nails from bristling. Adding on, it can also make your hair and nails grow longer.

What are The Best Collagen Drinks in Malaysia?

Well, collagen drinks are flooded in the Malaysian market. With the abundant choices, we know, you are confused about which brands and variations to choose. To help you out, below we have gathered the top 10 beauty collagen drinks in Malaysia. These collagens are packed with beauty benefits like anti-ageing, improving hair and skin, strengthening nails, repairing joints, and even healing the gut! Continue reading…
30 Best Collagen Drinks In Malaysia
1. Vital Proteins, Beauty Collagen
Made with a blend of natural fruits, Vital Proteins Beauty Collagen is a nourishing elixir for beauty both inside and out. The collagen is packed with peptides, hyaluronic acid and probiotics that'll give you glowing skin. The collagen is available in five different flavours, where each is super delicious and healthy! Just combine two scoops of light-tasting elixir with cold water and expect nothing but supple skin.
Why We Love It:
Contains natural whole nutrition
Can improve skin, hair and nail health
Dairy-free
Gluten-free
BPA free
Has no Artificial Sweeteners
Contains 120 mg Hyaluronic Acid
Provide the skin with hydration
Contains 2B CFU probiotics
Gives a more youthful appearance
Improve your digestive Health
Price: RM106
Where to buy: iherb
2. Collabae – All in One Collagen Rich Superfood Drink
If you're watching your calorie intake while getting your daily nutritional needs, Collabae's All-in-One Collagen drink is a great alternative to look into. This collagen, as the name suggests, is packed with multiple benefits for your skin and body. It brightens up the skin, promotes weight management, and strengthens immunity. A pack is good to mix with water, your favourite yoghurt or milk, or as an additional boost with your smoothie.
Why We Love It:
Boosts skin elasticity
Brightens up the skin
Improve digestive health
Relieves constipation
Support muscle mass and strength
Good for bones, muscles, and joints
Boosts Immune system
Support Brain & Heart Health
Price: RM58
Add to Cart
3. FINE Hyaluron Acid & Collagen WHITE (TIN/REFILL)
Dry skin, sagging, wrinkles, enlarged pores, pigmentation, dullness, and freckles, if you look in the mirror and see these, FINE Hyaluron Acid & Collagen WHITE is probably the drink you're looking for. Made with premium ingredients that your body will love, this collagen drink helps build your beauty from the inside. L-Cysteine, an important amino acid, is among the ingredients that is packed in the drink. This ingredient is the star that helps to repair and protect skin from sun exposure and is known to boost your skin's radiance!
Why We Love It:
Among the other benefits include:
Keep skin firm and elastic (anti ageing)
Promotes excellent hydration and moisture retention
Promotes flawless and brighter complexion
Accelerate skin metabolism
Keep hair and nails strong and healthy
Delicious Peach Flavor
Price: RM238
Where to buy: Tokyoninki
4. ORBIS DEFENCERA
Another Japanese collagen on to our list to try! Dubbed as the "Edible Moisturizer", this collagen Defencera powder from Orbis is Japan's certified oral skincare verified due to its safety and effectiveness in moisture retention on the skin and on the entire body.
Made with highly purified DF-Ceramides, it helps the body produce more ceramides to form a three-layer barrier on the skin and prevent moisture loss. Those with dry skin will certainly enjoy this one!
Why We Love It:
Easy to consume
Can be taken as is or mixed with water
Leaves the skin looking radiant
Prevents fine lines & wrinkles
Helps flaky skin
Price: RM169 (30 packs in 1 box!)
Add to Cart
5. Peche Diamond Glow
Keep your skin healthy while boosting your immune system! Made with 15 natural plant extracts resourced from Swiss and Brazil. It's also rich in Vitamins A, B, C & E! With consistent intake, your skin will 10x brighter and whiter, lessen wrinkles, well moisturized, aids in healing pigmentation & scarring, and restore collagen.
Why We Love It:
Reduces fats and cellulites
Balances oil production on face
Boosts energy
Helps with acne
No need to skip coffee as you take this
Can be mixed with water or your favorite drink
Price: RM120
Add to Cart
6. Kinohimitsu Collagen Diamond
Kinohimitsu's Collagen Diamond is one of the best-selling collagen drinks in Malaysia. Collagen is rich in peptides, a type of protein that can strengthen the skin and bone. This collagen is especially suitable for women above the age of 30 as it is packed with anti-ageing ingredients that can restore youth, resilience, and radiance back to your skin. Just drink one bottle before breakfast or bedtime every day for maximum benefit.
Why We Love It:
Contains Vitamin C
100% natural
Packed with apple, lemon and lychee extracts
Can boosts collagen synthesis
Helps repair damaged collagen fibres
Can minimize the signs of fine lines, wrinkles and dryness.
Price: RM139
Where to buy: Lazada
7. Ingenious Beauty Ultimate Collagen+ 2nd Generation
The Ingenious Beauty's Ultimate Collagen+ 2nd Generation is a 100% natural beauty supplement that has been scientifically formulated to replenish collagen in the body. Each capsule contains ingredients that can help revive the appearance of the skin, hair, and nails. The collagen can also improve your digestion as it can give maximum absorption of nutrients. Take one capsule a day for firmer skin, stronger nails, thicker hair, and overall improved vitality.
Why We Love It:
Contains 90 capsules
Each capsule is made from pure vegetable cellulose
Can help revive radiance
Promote healthy-looking skin, hair and nails
100% organic and vegan
Visible improvement in the skin just in a month
Has no taste
Price: RM276.50
Where to buy: Lookfantastic
8. Shiseido The Collagen Drink
We don't need to mention Shiseido's good name when it comes to quality! Their collagen is no different. This collagen is available in bottles, powders, tablets, or even in the form of a fruity instant smoothie form! All forms contain high-quality unique ingredients like fish collagen, hyaluronic acid, and royal jelly! It will definitely improve the overall appearance of your skin and your overall health.
Why We Love It:
No added sugar
Can strengthen the hair and nails
Contains amla and cowberry fruit extract
No caffeine
Rich in antioxidants and vitamin C
Reduce cellulite appearance
No preservatives
Urges the skin to peel normally
Can fix damaged tissues,
Heal skin inflammation and pimples
Can decrease skin pigmentation
Price: RM98
Where to buy: Shopee
9. Purelogicol Collagen Peptide Skin Supplement
Despite the high price tag, this beauty collagen by Purelogicol is collagen that's totally worth the money. Indicated to combat wrinkles in mature skin, this food supplement is 100% pure collagen-based! It can help reduce wrinkles and fine lines while also improving skin elasticity! If you are looking for a beauty supplement to significantly reduce the signs of ageing, then this collagen is the best pick!
Why We Love It:
Rich in essential amino acids to smooth wrinkles
No conservatives, colourings or additives
Gluten-free
Wheat- free
Halal approved
Cholesterol- free
Price: RM326
Where to buy: Caretobeauty
10. KIKI Health Pure Marine Collagen Powder

Made from 100% purified Hydrolysed Collagen, Kiki's collagen powder will definitely help you reach optimum health and well-being. The collagen is made from sustainably sourced wild fish off the coast of France! This beauty supplement can help you maintain healthy skin, muscles, and bones. Just mix the powder with your normal water, smoothie, or juice, and enjoy it!
Why We Love It:
Slow ageing process
Gluten-free
No artificial colours, preservatives, sweeteners or fillers.
Dairy-free
No added sugar or preservatives
Fully digestible and gentle on the gut
Has low molecular weight
Lactose-free
Completely tasteless
Price: RM 166
Where to buy: Lookfantastic
11. Nordic Naturals, Marine Collagen, Great Strawberry Taste
This bioactive type I collagen is made from sustainable, wild-caught Arctic cod! This collagen contains small hydrolyzed peptides that are easily absorbed and can stimulate the body's own collagen-producing cells. The collagen has a mild strawberry taste and goes really well with cold water! It is refreshing and will provide you with the needed antioxidant support that'll aid collagen formation.

Why We Love It:
Rich Bioactive Peptides and Vitamin C
Third-Party Purity Tested
Non GMO Verified
100 % natural and sustainable
Gluten-free
No artificial colours or flavours
Price: RM108
Where to buy: iherb
12. Aishitoto Marine Collagen Jelly Ceramide Plus Mango Flavor

Hailing from Japan, this beauty collagen is the ultimate beauty drink for women with dry and rough skin. That's because this collagen can help to lock in the moisture in your skin and give you a glowing and youthful look. The jelly has a super sweet mango taste to it, that'll tbh get you addicted to it!
Why We Love It:
Won Monde Selection International Quality Gold Medal
Has zero fat
Enriched with Kojac Extracted (a dietary supplement to improve dry skin)
Made from real mango fruit juice
Can help treat eczema.
Reduces joint pain
Price: RM108
Where to buy: Aishitoto
13. Swisse, Ultiboost, Beauty Boost Jelly, Raspberry Rose Flavor
Swisse Beauty Boost jelly is a premium quality beauty collagen in Malaysia. It features all the ingredients you know to support radiant skin. Plus, each jelly contains 1 gram of marine collagen that will help you look and feel your best. The jelly has a sweet raspberry taste to it and smells really good too!
Why We Love It:
Plant-based jelly
Gelatin-free
No artificial colours or flavours
No added sugar
Contains actual raspberry juice
Fun and convenient to carry around
Price: RM 96.75
Where to buy: evitamins
14. Lennox Firm Up+
The Lennox Firm Up+ is one of the best collagen drinks in Malaysia and it is the easiest to digest as well. Unlike other collagen drinks in Malaysia, this brand dissolves easily and is made with low molecular weight. Thus, making it easier to digest and helping you achieve firmer and more radiant-looking skin. Its ingredients are synergistic food-based with anti-UV properties. It improves damaged skin and reduces the formation of wrinkles.
Why We Love It:
Easy to digest
Build moisture shield
Protects from harmful sun exposure
Supple skin
Brighter skin
Easily dissolved
Anti-UV
Price: RM136
Where to buy: Lazada
15. Toujours Advanced Fruit Extract and Collagen Drink
One of Malaysia's favourite and best collagen drinks for the skin is the Toujours Advanced Fruit Extract and Collagen Drink. It has sold over 2,000 units on Shopee and offers impressive results on your skin. It contains a unique blend of natural fruit extracts, superfoods, and high-quality collagen. So, not only will this collagen drink boost your natural beauty radiance, but it will also help maintain your well-being.
Why We Love It:
Healthy skin
Glowing skin
Flawless skin
Helps with long-term health
Boosts natural beauty radiance
Price: RM199
Where to buy: Shopee
16. FINE Hyaluron Acid & Collagen
When it comes to collagen powders, Japan is quite popular for it due to its quality and effectiveness! That being said, it's one of the reasons why FINE Japan's Hyaluron Acid & Collagen has made it into this list. To support your anti-ageing skincare routine, make sure to take this complete beauty formula to keep the skin hydrated and to delay the effects of ageing on the skin. It also works to keep your nails and hair strong and healthy.
Why We Love It:
Hydrates the skin and promotes moisture retention
Can be taken as is or mixed with water, yogurt, or your favorite drink
Brightens the skin
Helps with join flexibility
Gives the complexion a healthy glow
Price: RM188
Where to buy: Buy FINE Hyaluron Acid & Collagen on Insider Mall!
Add to Cart
17. Kordels La Beaute French Collagen
If you are experiencing dullness and wrinkles on your skin, then the Kordel's La Beaute French Collagen is for you! It has the benefit to help fix skin imperfections and features 800mg of high-strength marine collagen. Its formula also contains Umla Fruit Extract, Royal Jelly, and Rose Petal Extract. As one of the best collagen drinks in Malaysia, it can surely help reduce dullness and wrinkles!
Why We Love It:
Reduce wrinkles
Reduce dullness
Even out freckles
Evens out skin tone
High-strength marine collagen
Price: RM98.88
Where to buy: Lazada
18. Nano Japan Jewel Collage
Shield your skin from harmful UV rays shooting out of the sun with the Nano Japan Jewel Collage. This is one of the most advanced collagen, making it one of the best collagen drinks in Malaysia. Even if you struggle with some of the most difficult skin problems, this drink might just be able to cure it! The drink is portable so you can bring it anywhere with you. Aside from offering you hydration, it also contains anti-ageing properties for a youthful-looking complexion.
Why We Love It:
24 hours hydration
Anti-ageing
Supple skin
Glowing skin
Portable
Protects against UV rays
Price: RM113
Where to buy: Lazada
19. Alpro Pharmacy Ecolite Collagen
Looking for something that is low in sugar and fat? Get the Alpro Pharmacy Ecolite Collagen. Its main ingredient is Bird's Nest, which is popular in helping to maintain youthfulness and enhance your complexion. Since it comes with 5 different flavours for you to choose from, it is one of the more refreshing picks. What's more, is that it can also help reduce your body heat in Malaysia's humid weather.
Why We Love It:
Firms the skin
Improves immune system
Hydrating
Can be taken every day
Low sugar and fat
Price: RM 5.66
Where to buy: Lazada
20. Beauxlim Collagen Mix with Pomegranate
For those with uneven skin tones, you might want to check out the Beauxlim Collagen Mix with Pomegranate. It contains high-quality marine collagen and offers fairer, brighter and radiant-glowing skin. It also helps with reducing the production of melanin in order to even out your skin tone. Thanks to its powerful antioxidant properties, it also protects your skin against harmful UV rays.
Why We Love It:
Shield from UV rays
Evens out skin tone
Brightens the skin
Powerful antioxidants
High-quality marine collagen
Fair skin
Reduces production of melanin
Price: RM108
Where to buy: Lazada
21. KITSUI Generation 3 Colla
As one of the best collagen drinks in Malaysia, the KITSUI Generation 3 Colla has a stimulating formula. Great for the body, this collagen drink has the benefit of stimulating the production of collagen and slowing down the ageing process. Thus, you'll be able to achieve youthful-looking and hydrated skin.
Why We Love It:
Improves hair
Improves nails
Hydrating
Enhances skin health
Slows down the ageing process
Youthful skin
Affordable
Price: RM 35.70
Where to buy: Lazada
22. Total Image Collagen Drink
Have trouble sleeping? The Total Image Collagen Drink might just be able to help. Consuming this collagen drink has the benefit to help achieve radiant and healthy skin. Consuming this daily can also reduce wrinkles and give your skin a much more moisturised complexion that is not saggy at all. Aside from that, it also helps strengthen your nails and hair as well!
Why We Love It:
Better sleep
Radiant skin
Healthy skin
Moisturising
Reduces wrinkles
No more saggy appearance
Strengthens nails & hair
Price: RM 24.75
Where to buy: Lazada
23. Soy Secretz Soy Milk with Collagen
As one of the cheapest collagen drinks in Malaysia, the Soy Secretz Soy Milk with Collagen is not bad at all! It contains up to 14,487mg of collagen per box and is also vegan-friendly. Its formula is derived from carrots and mixed with vitamin E and grapeseed oil. These ingredients are also great for cell regeneration, brightening, hydrating and the overall health of skin. Even if you are lactose intolerant, this collagen drink is suitable for you as well!
Why We Love It:
Halal
Non-GMO
Dairy-free
Gluten-free
Trans-fat-free
Low cholesterol
Protects skin cells
Builds and strengthens skin structure
Suitable for lactose intolerant people
Affordable
Price: RM 4.90
Where to buy: Lazada
24. LAC Taut Collagen Drink
The LAC Taut Collagen Drink is for hydrated and youthful skin. Its formula is packed with high-quality ingredients such as collagen derived from shark cartilage extract, fish, vitamins and hyaluronic acid. Rich in amino acids, it has the benefit to help restore the skin barrier. Since its formula contains Rapid Delivery System collagen, it ensures the body absorbs the maximum benefits quickly and easily.
Why We Love It:
Anti-ageing
Moisturising
Nourishing
Energises the body
High in collagen
Price: RM 257.32
Where to buy: Lazada
25. Imedeen Advanced Beauty Shot
Imedeen's Advanced Beauty Shot is one of the top-selling collagen drinks in Malaysia, Not just it is reasonable but also contains age-defying ingredients that can help restore youthfulness back to your skin. Along with the additional resources, this collagen drink can really help repair damaged connective tissue and replenish amino acids.
Why We Love It:
Sugar-free
Contains 10 x 15ml Shots
Can make the skin healthier
Enhancing cellular vitality
Boost firmness and texture,
Reduce the appearance of wrinkles and fine lines.
Rich in Vitamin C
Price: RM 182
Where to buy: Lookfantastic
26. Dr. Elizabeth's Active Collagen Probiotics
Dr. Elizabeth's Active Collagen Probiotics is one of the best beauty collagen drinks in Malaysia that can maintain both your skin and digestive health. When it comes to having the best, it is an excellent option for long-term beauty and health maintenance. This supplement contains seven different types of high-quality probiotics and collagen derived from fish. According to marine collagen experts, this product is highly recommended because it is effective and easy for the body to absorb. It has a delicious green grape flavour that makes it even more appealing. You can drink it on its own or mix it with your favourite smoothie!
Why We Love It:
Easy for the body to absorb
Green grape flavour
Ideal for skin and digestive health
Brightening skin improvement
Price: RM55.99
27. Sorbus Charm Fish Scales Collagen
The Sorbus Charm Fish Scales Collagen is the best collagen drink in Malaysia due to its premium ingredients and delicious taste! It contains beauty plus+ additional nutrition for the skin in the ingredients, as well as other beneficial ingredients such as hyaluronic acid, biotin, and elastin, to improve the skin's hydration and elasticity. This collagen will also help stimulate keratin production in your hair, and its high collagen content will keep your skin firm and supple. A truly premium option.
Why We Love It:
Improve skin hydration and elasticity
Non-fishy taste
A healthy diet choice
Keep skin firm, supple, and moisturised
Smoother and brightening skin effect
Price: RM 139.00
Where to buy: Shopee
28. Best Farm Premium Pearl Coix Collagen
The Best Farm Premium Pearl Coix Collagen has garnered thousands of positive reviews, making it one of the best collagen drinks in Malaysia. It is enriched with barley extract, a grain known for its antioxidant and skin-conditioning benefits. With marine-sourced collagen, it can easily be absorbed by the body for a brighter and glowing complexion. This supplement is also safe for people with hypertension, hyperglycemia, and hyperlipidemia as it is infused with coix seed extract, which is known for its ability to lower blood pressure. This award-winning supplement has a light barley flavour, making it adaptable to many drinks.
Why We Love It:
Safe for people with hypertension, hyperglycemia, and hyperlipidemia
For overall skin health improvement
Contains coix seed
Light barley taste
Brighter and glowing skin
Price: RM79.00
Where to buy: Lazada
29. Meiji Amino Collagen Powder Premium
The Meijo Amino Collagen Powder Premium is a popular choice among beauty enthusiasts and is the best-selling powdered collagen. This supplement contains a concoction of amino acids, protein derived from marine collagen, arginine, coenzyme Q10, vitamin C, and hyaluronic acid, putting you on the fast track to youthful and beautiful skin. The collagen is derived from low-molecular fish collagen to ensure easy absorption. While ceramides help to retain moisture while preventing transepidermal water loss, making sure that your skin is always hydrated. If you want healthy-looking skin, this supplement should be on your shopping list right now.
Why We Love It:
Packs in nutrition
Maintain and restore skin moisture
UV skin protection
Improve skin complication
Price: RM 145
Where to buy: Shopee
30. California Nutrition Gold Collagen UP
Taking care for yourself during your youth can give a long-term effect on the skin. Therefore, you should only consume nutritious food for your skin. The California Nutrition Gold Collagen UP is the best-value collagen drinks in Malaysia. It will assist in the growth of stronger bones, healthy joints, silky hair, and beautiful nails. Given the high hyaluronic acid content, your joints will be lubricated, and your skin will have enough moisture to repair itself. Besides that, the collagen is hydrolyzed to assist in absorption. The supplement has an unflavored taste, so you can mix it into whatever food or drink you want.
Why We Love It:
Best Value
Maintain and repair skin moisture
No fishy smells and taste
Support for healthy bones
Unflavoured
Price: RM75.00
Where to buy: Lazada
---
Is It Safe To Drink Collagen Drinks Every Day?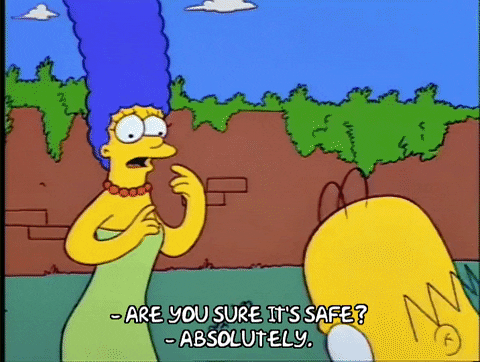 Let's get it straight and clear, collagen supplements can lead to side effects! Well, just like all health supplements, collagen too has different reactions depending on the individual! So, it is quite hard to answer this question. It really depends on you and your body. However, some of the most common side effects are unpleasant after taste in the mouth, heartburn and allergies,

Do bear in mind, some of these supplements are made from common food allergens like fish, nuts, milk and more. So, people with allergies to these foods should avoid collagen supplements. We advise you to check the ingredients list before buying the drinks! This is the best way to prevent allergic reactions. Though there are no records of potential harm from collegen overdose but it is best to be on the safe side and consume moderately. Nutritionists advised that anywhere between 5- 30g, a day is sufficient enough.

Another ongoing debate is when is the right to take beauty collagen! Though many argue that collagen drinks should be taken either first thing in the morning, or right before bed but according to nutritionists, it doesn't matter! Be it morning or night, as long as you're being consistent and taking enough collagen daily, your body will thank you for it. Plus, whether you drink before or after a meal, the results are still the same! To sum up, collagen drinks are safe and you should include them in your diet!
For more beauty infos, make sure to follow us on Instagram and Facebook. Also, visit our Insider Mall to shop and get rewarded!