Body
15 Best Deodorants in Malaysia That'll Keep You Underarms Fresh All Day Long
To help you counter this 'smelly' issue, we picked out some of the best deodorants in Malaysia
By: Beauty Insider Journalist / October 12, 2022
Deodorants are the most underrated skincare product in Malaysia. It's the least discussed topics and none of us has ever paid enough attention to the usage of deodorants like how we would with other makeup and skincare products.
On that note, let's talk odour, shall we? We know it is not a topic that is commonly discussed but we are aware on how bad we started to smell once we sweat. Especially in a country like Malaysia where the weather is so warm and humid. Though sweat itself isn't stinky, the bacteria on the skin produces the smell.
This is where deodorant comes to the rescue! Deodorant contains anti-bacterial power that kills bacteria even before the stink starts. To help you counter this 'smelly' issue, Beauty Insider Malaysia did some picked out the best deodorants in Malaysia to add to your daily routine.
Best Deodorants in Malaysia
1. Rexona Whitening Sakura Fresh Roll On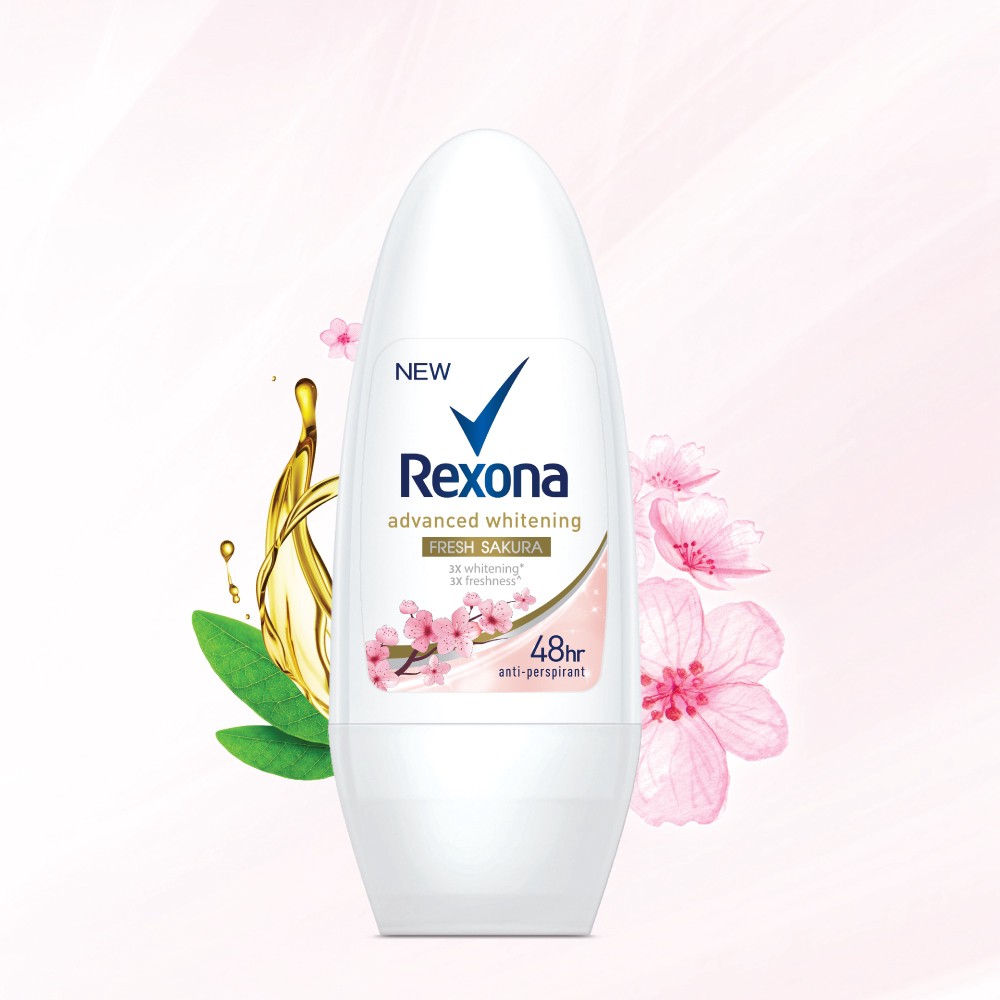 One of the best-selling deodorants in Malaysia, the Rexona Whitening Sakura Fresh Roll On can keep you sweat-free and odour-free for up to 48 hours. This antiperspirant deodorant does not just keep bad odour at bay but it can always keep smelling fresh as sakura all day long. Its Motionsense technology works like a burst of joy with friction to release extra fragrance when you need it. This is the perfect deodorant that can keep fresh and gives you the confidence boost you need to tackle the day.
Price: RM8.86
Where to Buy: Lazada Malaysia
2. La Maison Du Savon De Marseille Alum Stone Deodorant Roll-On
The Pierre d'Alun Roll-On is a natural deodorant made from potassium alum stone which is a hypoallergenic deodorant that's known to prevent odours and bacteria without clogging the pores. Without leaving any white residue, it's also fragrance-free and can easily be washed off in the shower.
Price: RM 69.00
Shop Now
3. Uriage Power 3 Roll on Deodorant
For our ladies and gents with sensitive armpits, fret no more. Uriage's Power 3 Deodorant is specifically made to soothe underarms while providing the needed perspiration control and anti-odor you need that lasts for 24 hours. It also prevents white and yellow staining!
Price: RM 45.90
Shop Now
4. Drunk Elephant Sweet Pitti Deodorant Cream
Despite being on the pricier end of the spectrum, this deodorant cream by Drunk Elephant is one worth the splurge. Formulated with skin-soothing ingredients, this deodorant can Where to moisturise even the most delicate skin while keeping odour at bay. It is also packed with replenishing mix of plant oils like marula, baobab and mongongo seed), as well as shea butter which are known to replenish dry, dull and irritable skin. To add to that, the Sweet Pitti Deodorant Cream is suitable for all skin, including sensitive. Plus, it is also free from harsh chemicals like baking soda and aluminium-derived ingredients.
Price: RM 69.00
Where to Buy: Sephora Malaysia
5. Nivea Invisible Black & White Invisible Silky Smooth Roll
One of the most popular deodorants in Malaysia, The Nivea Invisible Black & White Pure is a multitasking deodorant that is developed with powerful antiperspirant protection. It can minimise the appearance of white marks and yellow stains. Basically, it can ensure your black tops to stay black and white shirts to stay white. The unique formula offers total protection up to protection 48 hours without damaging the original colour of your clothes. On top of that, it is alcohol-free and also dermatologically proven to suit all skin types.
Price: RM 12.50
Where to Buy: Watsons Malaysia
6. Veri Natural Tea Tree Lemon Deodorant Cream
Now, unlike all the previous option, the Veri Natural Tea Tree Lemon Deodorant Cream is 100% organic and made locally in Malaysia. So, if you are looking for something more eco-friendly, do indulge in this Malaysian owned deodorant cream. Despite looking small in size this cream can go a long way. All you need is just a small scoop and apply on your armpits and you're good to go! Each tub can last up to three months. If lemon is too zesty for you, then you can also opt for other scents like lavender and jasmine.
Price: RM 49.90
Where to Buy: The Veri Natural
7. Simple Soothing Anti Perspirant Roll-On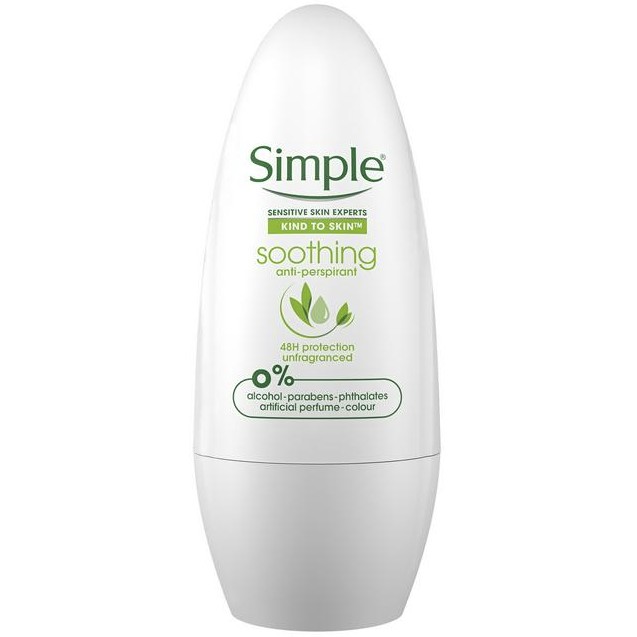 The Simple Soothing Anti Perspirant Roll-On is one of the most affordable deodorants in Malaysia that we highly recommend for those with sensitive skin. The deodorant is formulated with a mild blend of skin-loving goodness like Allantoin and Aqua which can seriously soothe the sensitive kin whilst giving your armpit an antiperspirant. Apart from that, this Simple deodorant is also fragrance-free and alcohol-free, both of which can further irate sensitive skin.
Price: RM 11.65
Where to Buy: Guardian Malaysia
8. Kopari Coconut Oil Gardenia Deodorant
The Kopari Coconut Oil Gardenia Deodorant contains all-natural and plant-based ingredients which can provide you odour protection while simultaneously warding off the bacteria that causes it in the first place. We know, it is expensive but if you ask you, it is totally worth it! The deodorant just glides on clear and smooth and can last up two days. The highlight though is the smell. This deodorant smells so good and leaves you smelling like a fresh gardenia in just one roll.
Price: RM 75.00
Where to Buy: Sephora Malaysia
9. Neal's Yard Remedies Peppermint and Lime Roll-On Deodorant
One of the most expensive deodorants in Malaysia, the Peppermint & Lime Roll-On Deodorant by Neal's Remedies is everything your armpit needs! Infused with invigorating peppermint and fresh lime, the deodorant can give you a metal shield guard against any bad odour. Furthermore, the deodorant also has bamboo powder which can absorb moisture and combats wetness, leaving you with some fresh armpits! Plus, the smell can last up to 24 hours so you can tackle the day worry-free!
Price: RM 88.00
Where to Buy: Neal's Yard Remedies Malaysia
10. Adidas Women Climacool Deodorant Spray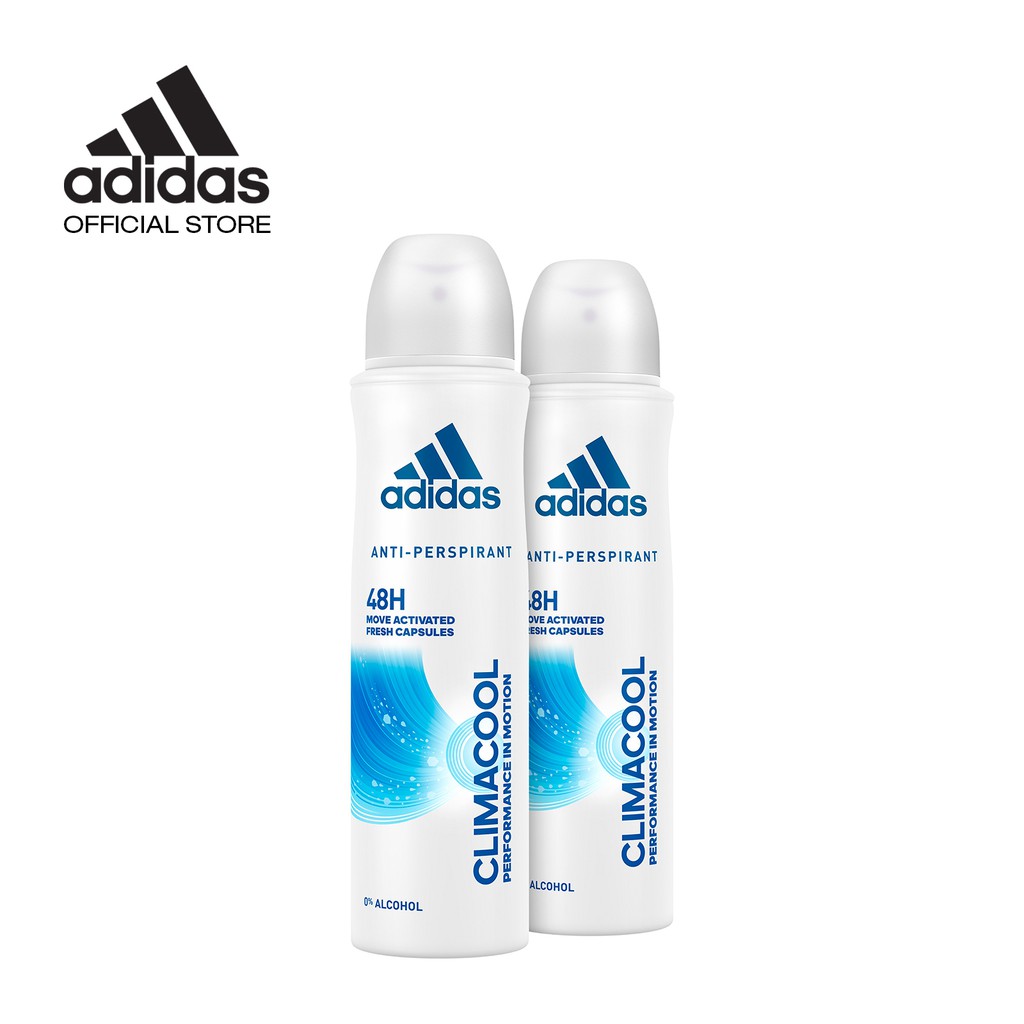 For all, you sporty ladies out there, this antiperspirant deodorant by Adidas can keep all bad odour at bay while you are killing the game! Unlike, the Adidas deodorant range, this Climacool is an advanced formula that can provide protection against sweating for up to 48 hours. Furthermore, the Climacool technology gradually releases its cooling yet soothing fresh fragrance which also acts as a protective barrier against bacteria. Overall, the Adidas Climacool is one that stands out for its effectiveness and freshness.
Price: RM 13.52
Where to Buy: Watsons Malaysia
11. Avon Vanilla Roll-On Anti-Perspirant Deodorant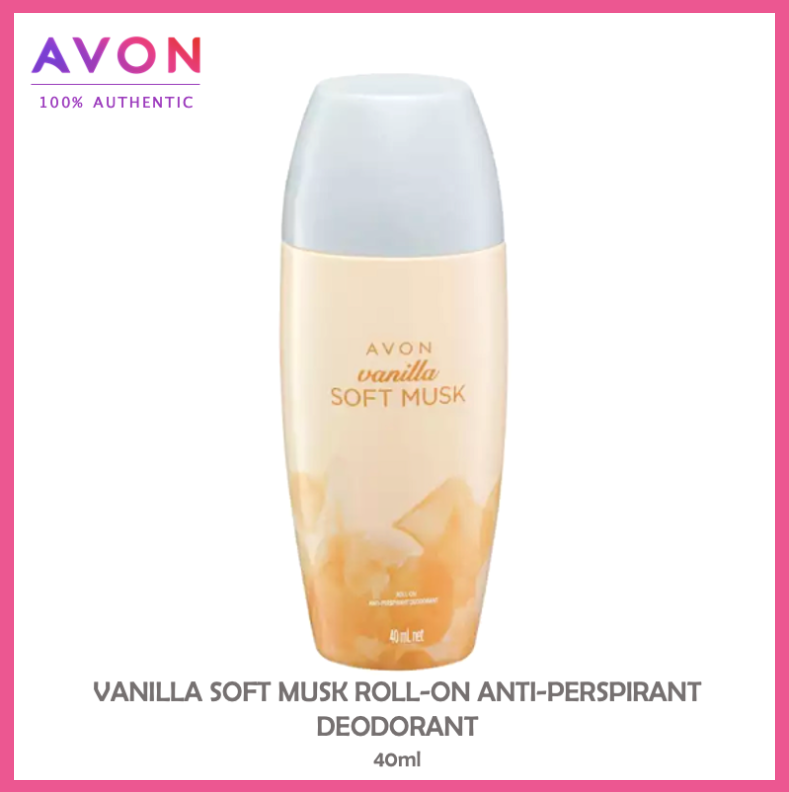 Another one of the most popular deodorants in Malaysia, the Avon Vanilla Roll-On Anti-Perspirant Deodorant is one that can bring you true sensuality and femininity. Its alluring smell of vanilla musk, jasmine and peach can truly invigorate all your senses and keep you feeling and smelling fresh all day. Apart from the divine, this deodorant is also antiperspirant means it can protect your skin from bacteria buildups as well. Add this deodorant to your beauty bag and embrace your soft and sensual sid now!
Price: RM 7.90
Where to Buy: Avon Malaysia
12. Safi Deodorant Anti-Perspirant for Bright & Firming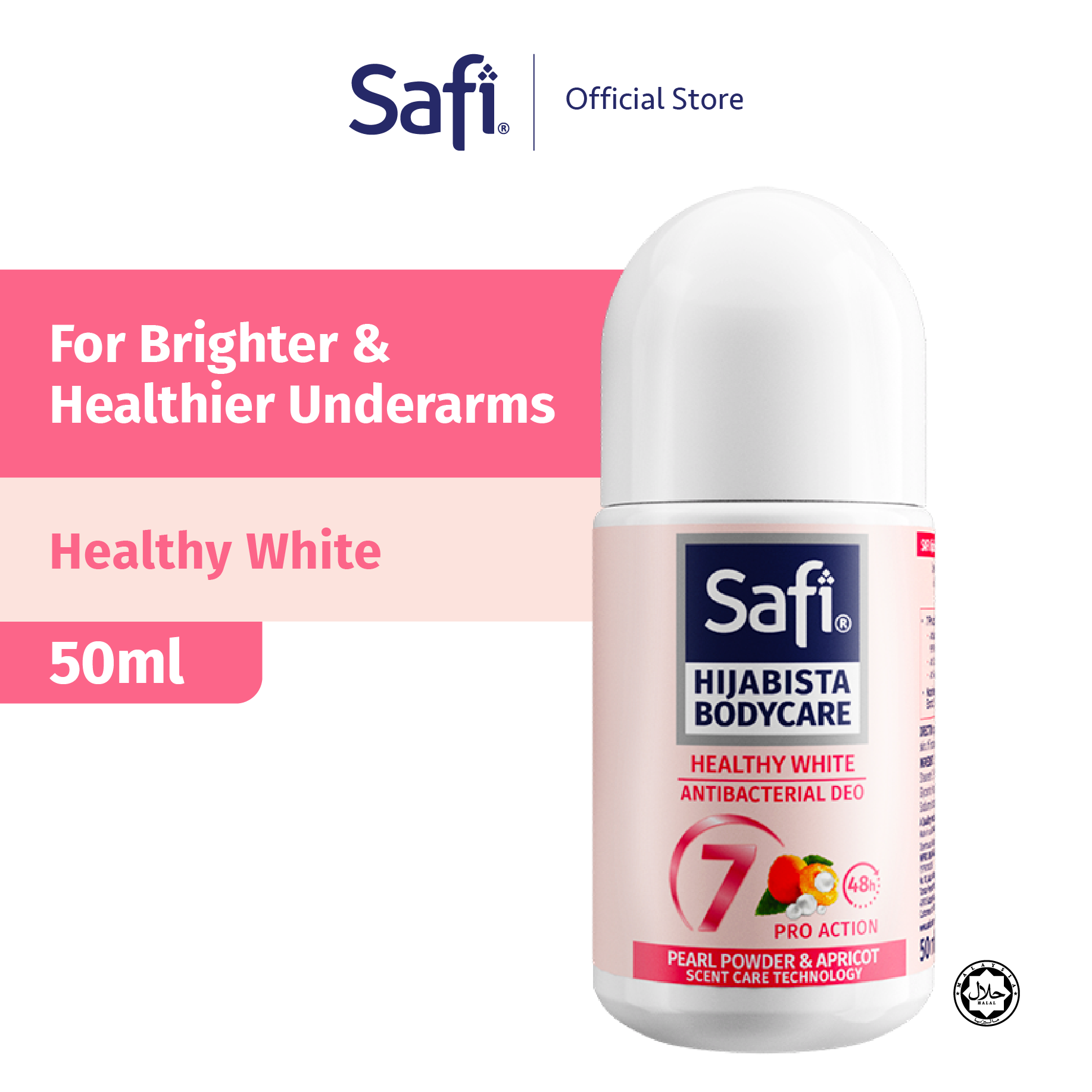 Last but not least in our best deodorant in Malaysia list is the Safi Deodorant. This Muslimah friendly deodorant is alcohol-free and 100% halal. It is formulated with pomegranate extract which can lighten and firms up skin in the underarm area. Plus, not just can prevent you from excessive sweating but it can also prevent bacteria buildups which are the main causes of body odour. This Safi deodorant is suitable for all skin types and pretty reasonably priced too!
Price: RM 4.99
Where to Buy: Shopee Malaysia
13. joi Eucalyptus & Mint Natural Deodorant
Cooling, crispy, and revitalising. This is an excellent unisex perfume and organic deodorant that is suitable for all Malaysians. This excellent deodorant, reinforced with magnesium and probiotics, may keep you clean, fresh, and odour-free for a maximum of 12 hours.
Price: RM 39.00
Where to buy: joi Official
14. Melvita Deodorant
An organic deodorant that is aluminium-free and mild on delicate and inflamed skin. 100% natural, allergen-free, with a subtle powdered aroma that immediately provides a sense of well-being. It efficiently combats body odour and moisture owing to an innovative mix of bioactive constituents including antibacterial Usnea lichen, antioxidant Vitamin E, and absorbent Silica. Featuring anti-inflammatory Alpha-bisabolol and rejuvenating Aloe vera, it calms irritation and itchiness.
Price: RM 90.00
Where to buy: Melvita
15. Native Deodorant
Our armpits are more fragile than the rest of our body. It is a delicate region that must be handled with care. This is why it is best to opt for a moderate composition that overcomes body odour while also preventing undesirable allergic reactions. Making Native Deodorant's Cucumber and Mint for Sensitive Skin is an excellent choice. It not only suits all skin types, but it also gives long-lasting refreshment without damaging clothing.
Price: Starts from RM 68.99
Where to buy: Shopee
For more beauty infos, make sure to follow us on Instagram and Facebook. Also, visit our Insider Mall to shop and get rewarded!