Itchy and painful skin blisters keeping you up at night? I feel your pain! As someone who battles with seborrheic dermatitis herself, I want you to know that you are not alone. Today, I'll be tackling this very prickly subject and sharing some of the best eczema creams you can easily pick up at our local pharmacies.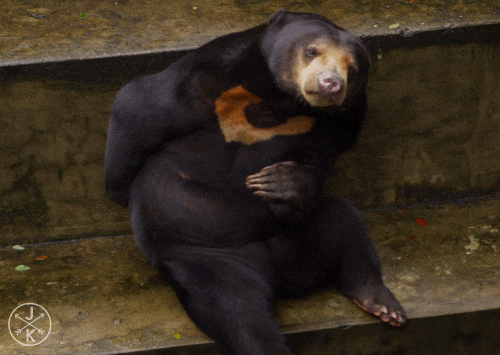 What Is Eczema?
If you have patches of inflamed, itchy, crusty and scaly skin that just won't go away, chances are you are dealing with a chronic skin condition known as eczema. While many children get over it as they get older, some have to deal with it well into adulthood. Unfortunately, there's no known cure for it at the moment and it's something that we just have to learn to live with and manage.
What Causes Eczema?
There are so many factors that can contribute to eczema and worsen flareups. This includes changes in temperature and humidity, food or contact allergies, genetic predisposition and stress. However, recent studies show that eczema flareups occur when a body has an abnormal immune response to a normally harmless fungus on the skin known as Malassezia. Although there is still much to learn about this fungus and its impact on our immune system, it's good to identify our triggers in the meantime and manage them accordingly.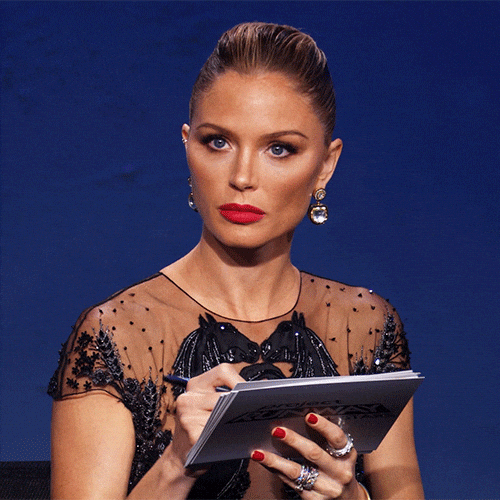 10 Best Affordable Eczema Creams To Soothe Itchy And Irritated Skin
Management is key when it comes to keeping eczema in check. This includes managing your stress levels, avoiding foods that can trigger flareups, and keeping your skin clean, cool and moisturized. Moisturizing your skin often and regularly is essential to keep it from itching and blistering throughout the day. So without further ado, here are my 10 go-to corticosteroid-free eczema creams to soothe itchy and irritated skin.
1. Rosken Skin Repair Dry Skin Cream For Dry To Extra Dry Skin
Rosken's Dry Skin Cream For Dry To Extra Dry Skin is a favourite of mine and is still one of the creams I reach for when I'm having particularly dry and irritated skin. This Australian skincare staple contains nourishing ingredients like glycerin, olive oil and urea to boost moisture levels by 107% in 4 days and silicone to lock the moisture in place.
Where To Get: Rosken Skin Repair Dry Skin Cream 75ml, RM14.37 is available at Watsons.
2. Physiogel Daily Moisture Therapy Cream For Dry And Sensitive Skin
Perfect for nighttime, this Therapy Cream by Physiogel feels incredibly rich and hydrating on the skin. If you have oily skin, you may find this cream a tad too heavy for your liking. But it's great for super dry-skinned gals who want an overnight boost of moisture. The cream contains a unique blend of plant lipids that are closely similar in structure to the lipids present in our skin. Plus, it's free of harmful chemicals like artificial pigments, preservatives and perfume to minimize the chance of irritation.
Where To Get: Physiogel Daily Moisture Therapy Cream For Dry And Sensitive Skin 75ml, RM51.75 is available at Watsons.
3. Dermaveen Moisturising Cream
Australia is well-known for their sunscreens and eczema skincare products, and this one too comes from the land down under. Personally, I am a huge fan of Dermaveen's Soap Free Wash pH5.5 for cleansing both my face and body. So when I spotted their Moisturising Cream winking at me on a pharmacy shelf, I just had to try it! Just like the Soap Free Wash, this cream contains calming colloidal oatmeal and a rich cream consistency to envelop and infuse the skin with moisture.
Where To Get: Dermaveen Moisturising Cream 100ml, RM26.90 is available on Shopee.
4. Aveeno Active Naturals Daily Moisturizing Lotion
This one by Aveeno comes in the form of a lotion but feels as moisturizing as a cream, sans the heaviness and greasiness. Just like the Dermaveen cream, this lotion contains colloidal oatmeal as well as glycerin to protect dry skin for up to 24 hours. I like the fact that it comes with a pump dispenser, so it's really easy to reach for when I'm moisturizing larger surface areas like my arms and legs.
Where To Get: Aveeno Active Naturals Daily Moisturizing Lotion 354ml, RM48.20 is available at Watsons and Guardian.
5. QV Oil-Free Moisturiser
If you want your skin to feel moisturised in the daytime without it looking shiny and feeling greasy, this oil-free option by QV might just be what you're after. I personally like applying it after cleansing and following up with my all-time favourite Biore sunscreens for a comfortable matte finish.
Where To Get: QV Oil-Free Face Moisturiser 75g, RM34.05 is available at Watsons.
6. Egoderm Cream For Spot Treatments
A tiny bit is all you need with this spot treatment cream by Egoderm. It's a great corticosteroid alternative for soothing dry, red and itchy patches. However, just a heads-up – its smell can come across a little strong, so you may find it off-putting initially. In fact, the pungent smell comes from the cream's active ingredient ichthammol, which contains anti-inflammatory, antibacterial and fungicidal properties.
Where To Get: Egoderm Cream 25g, RM17.00 is available at Watsons.
7. Atopiclair Non-Steroidal Cream
This non-steroidal cream by Atopiclair is a lifesaver for eczema flareups. Its key ingredients include glycyrrhetinic acid and hyaluronic acid to repair the skin's moisture barrier and soothe inflammation.
Where To Get: Atopiclair Non-Steroidal Cream 40ml, RM48.80 is available at Watsons.
8. Cetaphil Moisturizing Cream
Ah, Cetaphil – it's one of the most popular eczema skincare brands on the local market. And with good reason! It's ultra-gentle and contains a superior system of powerful emollients and humectants to deliver long-lasting hydration to the skin. Plus, it's scent-free so you don't have to worry about it irritating your skin throughout the day.
Where To Get: Cetaphil Moisturizing Cream 50g, RM34.52 is available at Watsons.
9. Beta-Skin Natural Active Beta Glucan Cream
This cream was actually recommended to me by a dermatologist. It is definitely one of the pricier creams available but it is incredibly effective. Its main ingredient beta glucan comes from oats, and helps to support cell regeneration and provide instant relief to aggravated skin. Additionally, the cream contains flax seed fatty acids, coconut oil and colloidal silver to thoroughly protect and nourish the skin.
Where To Get: Beta-Skin Natural Active Beta Glucan Cream 250ml, RM142.50 is available at Ascen+ Pharmacy and in-store at AA Pharmacy.
I was an avid user of this chamomile cream years ago, and I'm still a fan of it to this day. It's certified halal and organic, and best of all, it works! The cream has a soft silk-like consistency, because of its omega-rich blend of macadamia, jojoba and olive seed oils. In addition to that, it also contains organic chamomile flower water to soothe redness and calm inflammation. Overall, this is the priciest of the lot, but that's because it contains ethically-sourced, high quality and certified organic ingredients.
Where To Get: Naveen Chamomile Moisturizing Cream 50ml, RM197.17 is available at Watsons.
Bonus! Application Tips
Now before you start using any of these creams, here are a couple of tips to help optimize their absorption and efficacy. Firstly, I recommend applying your cream immediately after cleansing. Moisturizers absorb better into the skin when it's damp and this also helps to prevent transepidermal water loss. Secondly, always do a test patch when it comes to new creams to ensure that you don't get a major allergic reaction. Finally, always steer clear of anything that contains artificial fragrance in it, as it's usually a huge trigger for eczema flareups.
Still thirsting for knowledge on dry skin? Check out our expert insights on how to manage skin dryness here!
Author Clara Siew | Date 30th Sep 2020
Image Credit Respective brands