Body
The 20 Best Softening Hand Lotions & Creams That Every Malaysian Woman Need!
Essential hand care for soft and smooth hands!
By: Beauty Insider Journalist / January 17, 2023
Whether you're just looking for something to keep your hands smelling lovely or you're in need of protection to keep your hands from drying, great hand lotions are a must for soft and smooth hands. Hand care is essential, and using nourishing creams can help keep our hardworking hands moisturised all day.
We know the options to shop for hand lotions in Malaysia are endless, so to help you sort through all the lotions in the market, Beauty Insider has picked out the lotions that are worth checking out!

---
Body Lotions Vs Hand Lotions – What's The Difference?
Here is a common question that people often ask. Why do I need a hand lotion when I can just use my body lotion?! Well, technically, you can, but here's the thing, the formulas used for body lotions contain a range of nutrients that are blended specifically for the special needs of the skin on the body and not the hands.
Plus, hand lotions are usually thicker than body lotions because they have to last longer and withstand several handwashings in a day. They are also formulated with a wide spectrum of skin-softening ingredients and scents that body lotions lack. However, there is no harm in using body lotions for your hands but hand lotions provide better care for the hands.
---
Why Should You Use Hand Creams?
With the heat in Malaysia getting worse and worse, we know most people are struggling with dry and cracked hands. In addition to that, we use our hands to do almost everything. Our hands can get affected when exposed to different factors, such as when doing household chores and using cleaning agents or being exposed to air conditioning and staying under the sun. That's where hand lotions come in handy, since they provide moisture and keep hands soft and smooth at all times. They also provide soothing and healing benefits for those with itchy, dry skin.
Related article: The 15 Best Sunscreens Recommended By Top Dermatologists In Malaysia.

The Best Hand Lotions in Malaysia
1. L'Occitane Shea Butter Hand Cream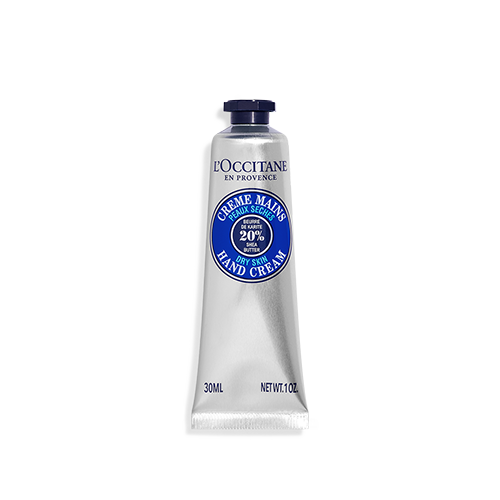 According to L'occitane for every three seconds, one of this tube is sold around the world! That's because this best-selling L'occitane hand cream pampers the hands with a generous amount of moisture as 20% of it is organic shea butter! It has a very creamy texture and can protect and nourish your hands all day long. These hand cream also contains other skin-softening ingredients such as honey, almond extracts, and coconut oil.
Why we love it:
Deeply nourishing
Comforting shea butter texture and scent
Highly concentrated formula
Price: RM135.00
Where to buy: L'Occitane MY
2. Shiseido Deep Moisturizing Medicated Hand Cream
Shiseido's Deep Moisturizing Medicated Hand Cream is a deep moisturizing cream that encourages blood circulation. By massaging the cream firmly into the skin, it will provide moisture to dry and chapped hands. This Shiseido hand lotion is formulated with ingredients like xylitol that promotes moisture while being fragrance-free.
Why we love it:
Fragrance-free
Great for those with dry and cracking skin
Aids in skin repair
Price: RM28.50
Where to buy: Shopee
3. Kiehl's Ultimate Strength Hand Salve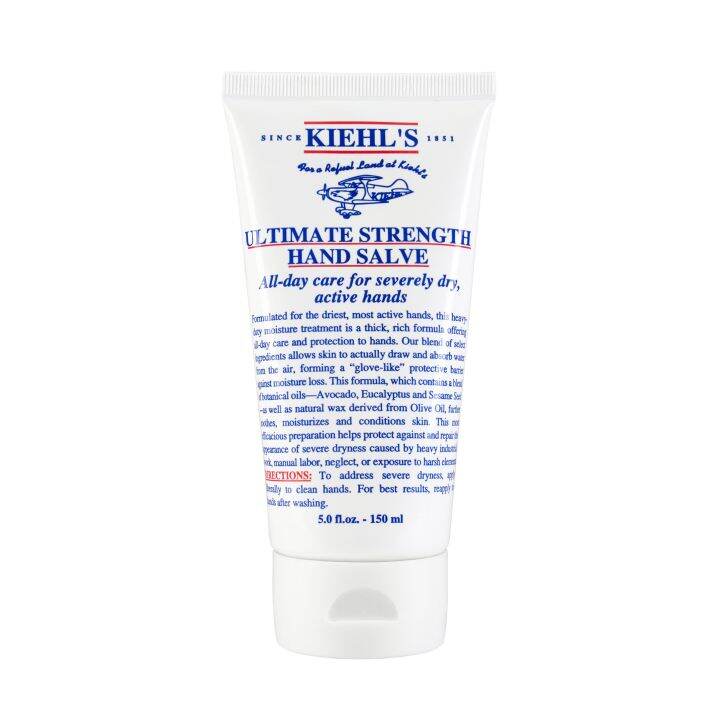 This heavy-duty moisturising Kiehl's lotion has a thick and rich formula that offers all-day care and protection. The blend selection of ingredients allows the skin to absorb water from the air, forming a protective barrier against moisture loss. This cream is the most effective to help protect and repair the appearance of severe dryness caused by heavy industrial work, manual labour, neglect, or exposure to harsh elements.
Why we love it:
Great for severely dry hands
Rich, thick formula
Long-lasting moisture
Price: RM67.00
Where to buy: Kiehls MY
4. Supergoop! Forever Young Hand Cream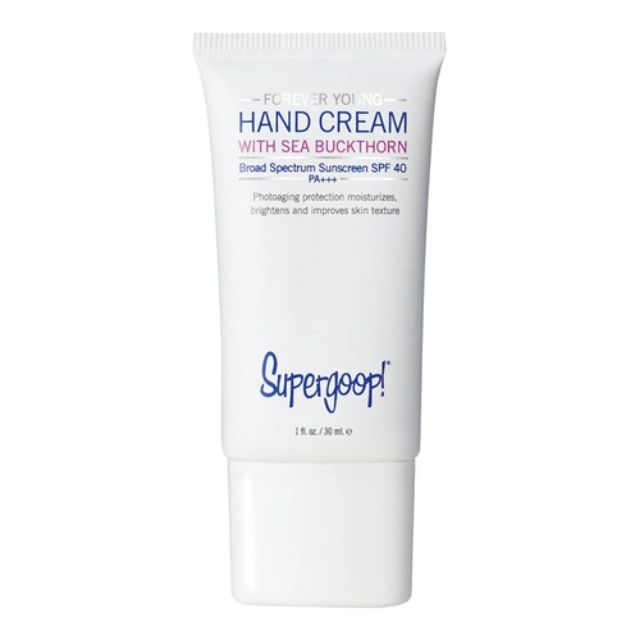 Supergoof!'s Forever Young Hand Cream is a luxurious SPF 40 hand cream that easily nourishes the skin with powerful antioxidants and natural oils. The hand cream has a subtle fragrance of cardamom, eucalyptus, and tangerine to lend to the experience. Ideal for all skin tones and types, the cream is formulated to help lighten dark spots and protect the skin from harmful solar radiation.
Why we love it:
SPF protection
Protects and repairs the skin
Keeps skin soft and supple
Price: RM60.00
Where to buy: Shopee
5. Fresh Honeysuckle Hand Cream
The Fresh's Honeysuckle Hand Cream is proven to hydrate the skin for a solid 24 hours! It is specially formulated to absorb quickly and protect the skin against dryness while infusing your hands with their light and luscious floral honeysuckle scent. It is fortified with emollient butter to help moisturize, soften, and soothe those suffering from dry hands.
Why we love it:
Luscious floral scent
Prevents loss of moisture
Softens and smoothens
Price: RM65.00
Where to buy: Fresh MY
6. Innisfree Canola Honey Hand Butter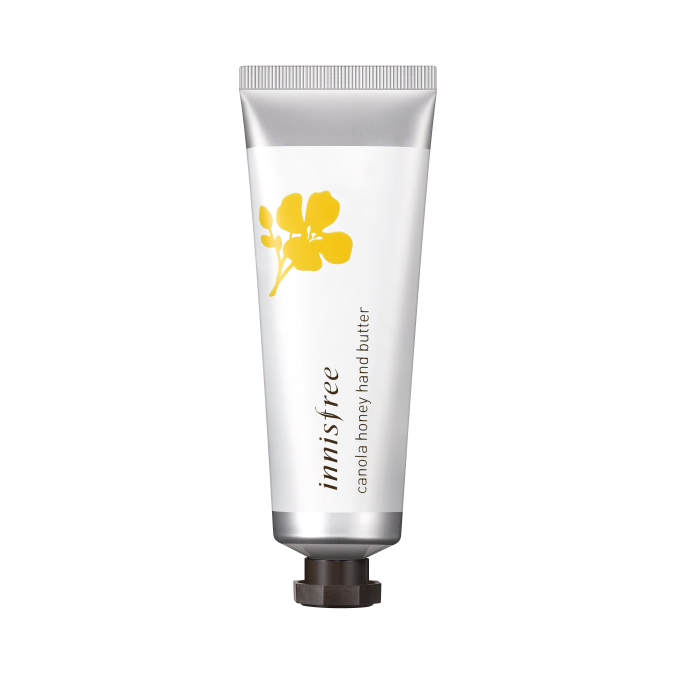 This Innisfree's Canola Honey Hand Butter is a perfect hand lotion for extremely dry skin. The formula contains 32% of Jeju canola honey extract, which hydrates the hands and provides the skin with a natural glow. The rich texture melts into the skin like butter, delivering essential nutrients and moisture to your hands.
Why we love it:
Addicting subtle scent
Replenishes moisture
Rich butter texture
Price: RM32.00
Where to buy: Innisfree MY
7. Neutrogena Norwegian Formula Hand Cream
Neutrogena's Hand Cream delivers effective relief for dry and chapped hands. The clinically proven, highly concentrated formula rapidly heals dry hands with a classic and light fragrance, it noticeably improves the look and feel of the skin. Just after one use, the hands feel soft and smooth. This long-lasting hand lotion is the solution for anyone suffering from dry skin.
Why we love it:
Fast-absorbing and fast-acting formula
Long-lasting deep moisture
Protects skin from harsh conditions
Price: RM16.90
Where to buy: Zalora
8. Caudalie Hand and Nail Cream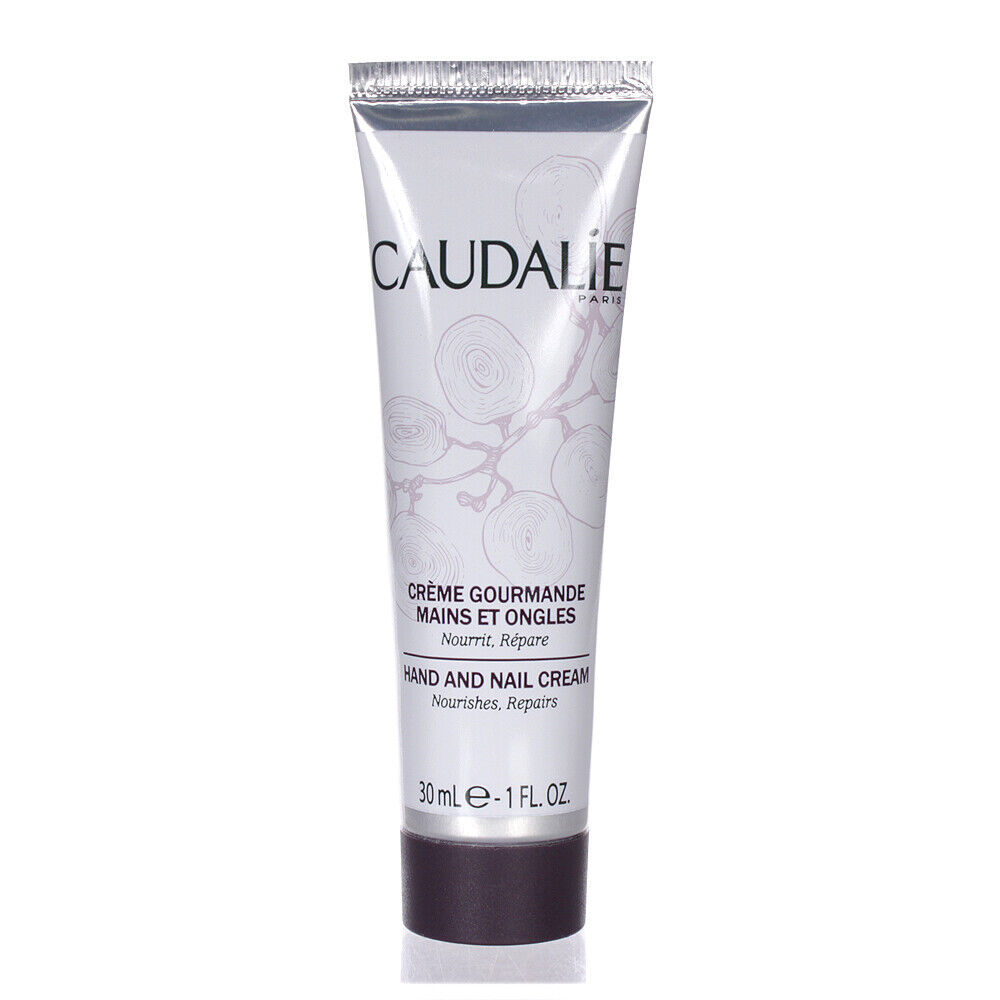 Caudalie Hand And Nail Cream is an anti-oxidant and moisturizing hand and nail cream that provides your hands with silky and lasting comfort. Formulated with concentrated with active ingredients, this Hand and Nail Cream leaves the skin soft and nourished. It's delicately perfumed, and its rich texture is instantly absorbed into the skin.
Why we love it:
Strengthens and protects hands & nails
Anti-ageing benefits
Deeply nourishing
Price: RM123.00
Where to buy: Zalora
9. Ahava Mineral Hand Cream
Ahava Mineral Hand Cream uses the water from the Dead Sea to smoothen and moisturize skin. It also uses magnesium, calcium, and potassium to nourish your chapped skin. This lotion is suitable for everyday use as it will help keep your hands and cuticles soft and healthy. Just how much of a favourite is this hand cream? Apparently one is sold every 21 seconds!
Why we love it:
Smoothens as it moisturises
Comforting scent
All-day hydration
Price: RM89.00
Where to buy: Lazada
10. Clarins Wonder Fig Hand Cream
Clarins Wonder Fig Hand Cream is one of Clarins' iconic hand and nail treatment cream which revitalizes the body and mind with an invigorating green essence of the Fig. This hand cream forms an invisible protective glove that helps shield the skin from external aggressors. The cream can also soften protect the skin against environmental damage.
Why we love it:
Acts as a shield to protect and retain moisture on the skin
Repairs and strengthens cuticles
Non-sticky cream formula
Price: RM110.00
Where to buy: Clarins MY
11. The Body Shop British Rose Petal Soft Hand Cream
The Body Shop's British Rose Petal Hand Cream is a modern, floral-scented hand cream for normal to dry skin. It leaves the hands with long-lasting fresh moisture, a healthy glow, and petal softness. The formula is non-greasy and absorbs instantly, enriched with the essence of hand-picked British roses, shea butter from Ghana and marula oil from Namibia.
Why we love it:
Non-greasy, fast-absorbing formula
Pampering and hydrating
Lightweight texture
Price: RM30.00
Where to buy: Shopee
12. Eucerin Advanced Repair Hand Cream
Eucerin Advanced Repair Hand Cream is a unique formula specifically made for hands that combines Ceramide-3 and Natural Moisturizing Factors to help repair dry skin and provide the moisture skin craves. This cream provides long-lasting relief for very dry skin. It is fragrance- free, dye-free, and parabens, so it is suitable for sensitive skin.
Why we love it:
Repairs and gently exfoliates
Instantly soothes and hydrates
Softens and seals in moisture
Price: RM26.80
Where to buy: Lazada
13. Nature Republic Aloe Vera Hand Cream
Nature Republic's Aloe Vera Hand Cream includes the ingredient of California aloe, full of moisture, this hand cream keeps rough, flaky hands moisturized, soft, and forms a "moisture film" over the skin. The cream leaves the hands feeling soft and silky, without any leftover sticky feeling, and is suitable for all skin types.
Why we love it:
Soothes, repairs, and heals
Prevents wrinkle formation
Has brightening properties
Price: RM43.72
Where to buy: Shopee
14. Watsons Olive Hand Cream
Naturals by Watsons' Olive Hand Cream has a deeply moisturising formula that absorbs into the skin easily, without leaving any trace of a greasy film. Leaving the hands soft and supple, with a mind refreshing citrusy scent. This hand cream is smooth and creamy in texture. moisturising your hands but doesn't leave the hands feeling too slippery.
Why we love it:
Deep moisturising formula
Non-greasy, soft finish
Great for carrying around for daily use in your bag
Price: RM10.32
Where to buy: Shopee
15. BIOAQUA Moisturizing Anti-drying Exfoliating Hand Cream
Made with natural plant extracts, BIOAQUA's moisturising hand creams to provide moisture and nourishment to the hands with each use. It's one of the best hand creams sold in Malaysia due to its affordable price, effectiveness, and mild scent. Shoppers are able to choose from different variants according to their preferred scent.
Why we love it:
Variety of scents to choose from
Prevents drying and easily gets absorbed
Affordable price
Price: RM0.68
Where to buy: Lazada
16. CeraVe Reparative Hand Cream
Formulated especially for those with dry to extremely dry and rough hands, The Reparative Hand Cream provides deep moisture into the hands while retaining moisture and protecting the skin barrier. The infused hyaluronic acid and ceramids help with hydration replenishment and prevent moisture loss. It's also great for those with sensitive skin, who prefer fragrance-free hypoallergenic formulas.
Why we love it:
Keeps skin hydrated for a long time
Promotes cracked skin healing and soothing
Non-greasy formula
Price: RM97.50
Where to buy: Zalora
17. St Ives Revitalising (Acai, Blueberry and Chia Seed Oil ) Hand Cream
This sweet, exotic-scented hand cream is one of the best in Malaysia, thanks to its added revitalising properties. It's boosted with its superfood ingredients such as Acai, Blueberry, and Chia Seed Oil to give it its unique scent and pampering benefits. It leaves behind a soft, silky feeling without being sticky!
Why we love it:
Paraben-free
Soothes and moisturises the hands
Scent helps boost the mood
Price: RM13.50
Where to buy: Lazada
18. Vaseline Healthy Hand & Nails Lotion
This 2-in-1 hand cream from Vaseline promotes softer hands and stronger nails with continuous use. Made with Keratin and Vaseline Jelly, it provides moisture and care to the hands down to the nails with its lightweight, non-greasy formula. In addition, it also helps heal cracked hands and nails.
Why we love it:
Ideal for dry hands and chipping nails
Deeply moisturising
Improves hands and nails
Price: RM10.20
Where to buy: Shopee
19. Garnier Light Complete Hand Cream
Enriched with Yuzu lemon essence, Garnier's Nourishing Hand Cream moisturises, repairs, and protects the hands. It's one of the best hand creams on the market, usually recommended for those with scars and dark spots. Drying skin can lead to itchiness sometimes, so this hand cream replenishes the skin's moisture, prevents dryness, and strengthens the skin's natural barrier.
Why we love it:
Light, non-greasy serum texture
Brightens and protects the skin
Fast-absorbing
Price: RM10.71
Where to buy: Shopee
20. MAYCREATE Plant Extracts Moisture Hand Cream
The MAYCREATE hand cream is another one of the best-selling hand lotions on this list that customers love to repurchase! Its ultra-hydrating, lightweight formula spreads easily over the skin to be easily absorbed for a delicate, soft finish. It's also mildly scented according to its plant and flora essence, so each time you apply it, the burst of sweet fragrance can definitely lift your mood!
Why we love it:
Affordable price
Variety of scents
Leaves skin soft and smooth
Price: RM0.68
Where to buy: Lazada