What we love about makeup brushes is their versatility. For instance, you can double up a fluffy eyeshadow brush as a highlighter brush. At the same time, you can also use your eyeliner brush as a precise lip brush for your lipsticks. Whatever you use your brushes for, having a good set of brushes can do wonders for your makeup routine. Although it's convenient to use your fingers for makeup application, good brushes can really help to level up your beauty game. Whether you're a beginner or a pro, here are our favourite makeup brush sets for creating a flawless face!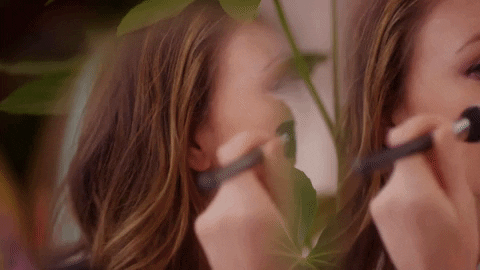 Top 10 makeup brush sets for a flawless face
From fluffy eyeshadow brushes to feathery soft face brushes, here are our favourite brush sets for all occasions!
1. ZOEVA Voyager Travel Brush Set
First of all, our list would not be complete without at least one of ZOEVA's iconic makeup brush sets. In addition to their amazing best-selling makeup brushes, ZOEVA is also well-known for their classic eyeshadow palettes that are great for all skin tones. This Voyager Travel Brush Set in particular is ideal for busy gals on the go. It contains 4 multifunctional brushes that make for excellent everyday essentials. Besides their signature Concealer Buffer Brush, it also features their Luxe Crease, Smoky Shader and Brow Line brushes for eyes that mesmerize.
Why we love it:
A blend of natural and synthetic fibres for ultra soft bristles
Genuine wood handles with high quality lacquer finish
Mini-me versions of ZOEVA's everyday essentials
Price: RM125. Currently available for RM87.50 at Sephora.
2. ZOEVA Vegan Face Set
Next up, we have yet another favourite from ZOEVA. Plus, this one is perfect for you vegan beauty lovers out there! This sleek and chic set features 6 gorgeous face brushes and comes with a 24cm x 12cm clutch. Since it is 100% vegan, all bristles are made exclusively of a high quality synthetic fibre known as Taklon. So whether you're applying your foundation, concealer, powder or blush, you can be sure that these bristles will feel super soft on the skin.
Why we love it:
Vegan and cruelty-free
Super soft and suitable for sensitive skin
Delivers flawless coverage with no streaking
Price: RM329. Available at Sephora.
3. Sigma Beauty Mr. Bunny Travel Brush Kit
Now, here's another favourite amongst beauty enthusiasts and makeup artists alike. Besides being amazing for travel, the Mr. Bunny Travel Brush Kit by Sigma Beauty has everything you need to create a flawless face. In addition to 3 essential face brushes, the kit also contains 4 versatile brushes for the eyes. Thanks to the precise design of their bristles, you will be able to reach every section of your face with ease.
Why we love it:
Comes with an innovative container that transforms into 2 brush holders
Excellent for both beginners and professionals
Bristles are made of Sigma's signature HD fibres
Price: RM364. Available at Sephora.
4. Dear Dahlia Blooming Brush Collection
If you haven't heard of Dear Dahlia, then now's the time to check them out! Besides their luxurious lipsticks and high quality textures, Dear Dahlia also features this gorgeous Blooming Brush set. It features 8 makeup brushes with pearlescent white handles, gold hardware and vegan bristles. Additionally, it also comes in a portable brush holder with a pretty marble design. Because of their super soft synthetic britles, they are suitable for even the most sensitive of skin types.
Why we love it:
100% vegan and cruelty-free
Suitable for sensitive skin
Great for travel and daily use
Price: RM320. Available at Sephora.
5. ZOEVA Rose Golden Vol. 2 Complete Eye Set
Looking for the ultimate makeup brush set for your eyes? Then look no farther than ZOEVA's breathtakingly beautiful Rose Golden Complete Eye Set in Volume 2. Aside from their pretty millennial pink and rose gold exterior, this collection features 12 precise brushes to create a variety of eye makeup looks. Moreover, the feminine pink pouch it comes with is certainly the icing on the cake!
Why we love it:
12 precise makeup brushes for the eyes
A blend of natural and synthetic fibres
Ultra-soft and blends out eyeshadows beautifully
Price: RM425. Available at Sephora.
6. IT Cosmetics Heavenly Luxe Must-Haves! Set
Next on the list, we have here one of our favourite makeup brush sets of all time. We're totally obsessed with IT Cosmetic's iconic CC Creams. So it comes as no surprise that we would be crazy about their signature Heavenly Luxe brushes too! Like their namesake, these brushes feel heavenly soft and give the skin a luxurious finish. Because of their amazing quality and texture, these 5 brushes are designed to give your skin an airbrushed effect.
Why we love it:
Cruelty-free
Comes with a Luxe travel brush case
Award-winning synthetic bristles are suitable for sensitive skin
Price: RM312. Available at Sephora.
7. Eco Tools Start The Day Beautifully Kit
Start your day on a beautiful note with these eco-friendly brushes by Eco Tools! On top of 5 versatile everyday brushes, this set comes with an organizer tray to store your tools in one place. Additionally, the set also includes 3 how-to looks which serve as a useful guide for beginners.
Why we love it:
Duo fibre bristles give a flawless finish
Comes with a storage tray to keep your tools organized
Includes 3 how-to looks for beginners
Price: RM69.90. Available at beautyspot.my.
8. Real Techniques Flawless Face Set
Who in the beauty community hasn't heard of Real Techniques' makeup brush sets? Currently, we are loving their Flawless Face Set because of how ridiculously soft they feel on the skin. Plus, these brushes in particular are especially good for applying cream products like liquid foundations, concealers, cream contours as well as cheek and lip colors.
Why we love it:
Blends out cream textures beautifully
Gives your skin a flawless finish
Densely-packed and super soft bristles
Price: RM158.40. Currently available for RM99 at beautyspot.my.
9. Make Up For Ever Wonder Brush Set
Joining the ranks of our favourites is this Wonder Brush Set by Make Up For Ever. It features 5 versatile and precise brushes to create a professional everyday look. Also, their bent eyeliner brush with extra-fine tip is perfect for creating a sharp and sleek cat eye look. Additionally, you can even double it up as a precision tool to apply faux freckles!
Why we love it:
Chic wooden handles with silver hardware
Precise tools for creating a perfectly polished look
Comes with a futuristic metallic silver pouch
Price: RM386. Available at Zalora.
10. Real Techniques Sculpting Set
Finally, we have yet another favourite from Real Techniques! This time, it's a set of 3 sculpting brushes. Their bristles are made of high quality Taklon synthetic bristles. If we were to choose only 3 face brushes, this set of 3 would be it! Besides, it's all anyone needs to highlight, contour and add a dash of color to the cheeks. Also, we've given them extra brownie points for their pretty lilac pink shade!
Why we love it:
Cruelty-free synthetic bristles
Comes with a brush container/holder
Essential brushes for enhancing one's features
Price: RM139.90. Available at Zalora.
---
Need help caring for your brushes? Then check out our step-by-step brush cleaning guide!
Author: Clara Siew | Date: 5th Jan 2020