Spas
12 Of The Best Massage Spas Within Klang Valley To Get The Pampering You Deserve
Take a moment t0 de-stress with these amazing retreats
By: Beauty Insider Journalist / January 9, 2023
As important as it is for you to take care of your face, you need to start doing the same for your body. We tend to forget that our body tends to age faster than our faces. Therefore, proper care and protection are a must to keep your body in check. Of course, the first step of body care starts with the best retreats and reflexology treatments you could ever experience. A massage is a vital part of your body's healing process. It activates the nervous system and helps the body move blood and lymph fluid. It can also stimulate the endocrine system and relieve stress.
Below, you can find Beauty Insider's recommendations for the best massage spa to visit so you can get the relaxation you deserve.
The Importance Of Body Massage
When we think of a massage spa, we tend to think there could only be one treatment available but, to our surprise, there are different types of retreats available—depending on what your body needs, of course. Deep pressure massage, light pressure massage, and muscle stretching are some of the most common treatments you can find in literally any massage spa near you. A full-body massage is totally relaxing and uplifting.
And while massage treatments can be done for various reasons, it is commonly known for relaxing and aligning your muscles and joints. In addition to treating conditions that are usually triggered by stress, massage can also be utilised for treating various other conditions. Some of include the:
Increase your Dopamine and Serotonin level
Improve blood circulation, energy and mind awareness
Reduce muscle pain, joint pain and tension
Lower your blood pressure and control your heart rate
Improve your immune function
The Side Effects Of Massage
Despite its benefits, massage is not a substitute for regular medical care, per se. It's still not a substitute for regular examinations and treatment plans. Some forms of massage may leave you feeling a bit stiff the next day. But it should not be considered painful or uncomfortable. Similar to yoga and certain exercise movements, you need to be very careful about how you choose to position your body. Talk to your doctors regarding your health, and if there is indeed any trauma that your body has gone through. Remember, not all massage treatments are suitable for everybody. A slight pain can impact your whole joint system, so be careful.
12 Massage Spas In KL That Are Worth Your Visit
1. Qi Odyssey
Located in the heart of Kuala Lumpur, Qi Odyssey is a new spa that claims to be the first to offer a variety of reflexology-slash-teahouses in the country. It's a nod to the elegant old style of Chinese tea houses that were modernised for the 21st century. With as low as RM68 for a 30 minutes full body massage, we don't see why Qi Odyssey shouldn't be on your must-visit massage spa in KL. While they're pampering the needs of your body, you will also be served light snacks and herbal beverages such as kombucha.
Address:
Lot CC-13, Concourse Floor, Tropicana Gardens Mall No. 2A, Persiaran Surian, Tropicana Indah, Kota Damansara
Pricing:
Starting from RM68 for a half-body massage | Click here for all prices
Website /
Contact Details:
https://qiodyssey.com.my/ | +603 7660 7077
Operating Hours:
Sunday to Thursday: 10:00 AM – 10:00 PM
Friday & Saturday: Thursday: 10:00 AM – 10:30 PM
2. Urban Retreat Onsen Spa
Founded by Kyle E and architect-artist Jun Ong, Urban Retreat Onsen Spa is the first onsen spa in Malaysia, located in the district of Kuala Lumpur. It features imported onsen spa tubs and salts, and it has various treatments such as a back massage and body scrubs. The whole interior idea was to mimic the wab-sabi nature of the Japanese. So say goodbye to the bustle of the city and indulge yourself in the relaxation of deep retreats here.
book now with
3. Uroot Spa
Taken from the original Malay word ''Urut'', this spa offers a fusion of local massage techniques with a dash of essential oils. It's a truly relaxing experience. Even though this fancy-looking spa is located in the suburb of Mont Kiara, the prices are reasonable and affordable for B40 peeps. You wouldn't want to miss their head, neck, and shoulder massage.
Address:
A-G-02, Ground Floor, Marc Residence KLCC Suites3 Jalan Pinang Kuala Lumpur
Pricing:
Call them for further details
Website /
Contact Details:
https://www.facebook.com/urootspa/ | +6017 881 3990
Operating Hours:
Monday – Sunday: 10:00am 10:00pm
book now with
4. Ozmosis KL
Ozmosis is a one-stop shop for all your health and beauty needs. It has something for everyone, from nail salons to stress relief to acupuncture—in short, they have over 70 types of spa treatments. Sounds heavenly. They currently have three outlets in Malaysia; KLCC, Bangsar and Fraser Residence. In terms of price, they start as low as RM60 for a simple and short pampering.
Address:
16-1, Jalan Telawi 2, Bangsar BaruKuala Lumpur 59100 Kuala Lumpur
Pricing:
Click here for all prices
Website /
Contact Details:
https://ozmosis.com.my/ | +603 2287 0380
Operating Hours:
Monday: Closed
Tuesday – Sunday: 10:00am – 7:00pm
book now with
5. Thai Odyssey
You probably have already noticed these massage spas everywhere around the KL and Klang Valley area. You will be welcomed with a calm, relaxed and stress-free environment upon arriving. Their treatment, which uses deep tissue techniques, can relieve shoulder and head tension. It can also help you sleep better. If you prefer a more traditional foot massage, there are various options available. You can choose from a variety of 30 minutes to 45 minutes or an hour.
book now with
6. HerbaLine Spa
Aside from its renowned facials, HerbaLine massage spa offers various other treatments such as foot massages and body paraffin. Offering as low as RM 46 for a basic spa treatment, you wouldn't want to miss this opportunity! Make sure to turn off your phone or put your phone on silent mode, as the masseuse will take you to a place of comfort and bliss!
7. Mandara Spa
This luxury urban retreat offers a variety of healing techniques and rituals that are designed to promote your health and well-being. Mandara Massage Spa has a combination of various therapeutic techniques on their menu such as Thai, Swedish, and Balinese. So go ahead and get comfy and treat yourself to a relaxing and stress-relieving experience. For glowing skin, ask for a Frangipani Body Glow treatment!
Address:
Mandara Spa Renaissance Kuala Lumpur Hotel, Corner of Jalan Sultan Ismail & Jalan Ampang, 50450, Kuala Lumpur, Malaysia
Pricing:
Click here for all prices
Website /
Contact Details:
http://www.mandaraspa.com | +603 2162 2233
Operating Hours:
Monday – Sunday: 10:00 AM – 9:00 PM
book now with
8. Donna Spa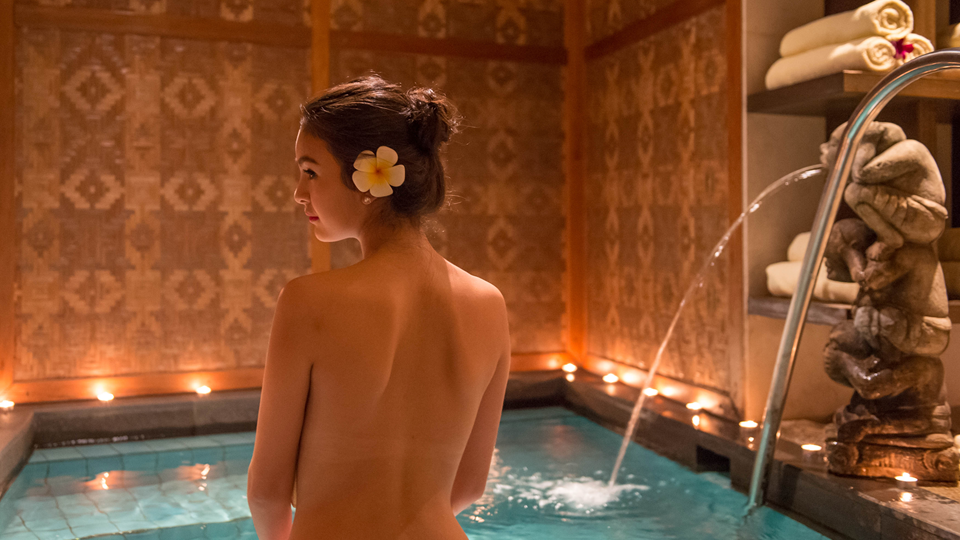 At Donna Spa, their goal is to provide the best possible experience for their customers. Their services include but are not limited to deep tissue, Swedish, and relaxation. This luxury retreat place was created to create a tranquil environment that is reminiscent of Bali, and they have partnered with the finest products and services to ensure that their customers have the finest experience.
book now with
9. MY Thai & Wellness Centre
MY Thai Health & Wellness Centre is a leading provider of comprehensive health and beauty solutions in Malaysia, especially in the field of wellness. Their interior environment is designed to provide a relaxing and comfortable environment for their guests. Not to mention, the prices are reasonable and quite affordable for B40. Their 4 Hands Royal Therapy massages are a must! A great way to relax and feel like royalty.
Address:
49, Jalan Mega Mendung, Batu 5, Jalan Klang Lama,58200 Kuala Lumpur
Pricing:
Click here for all prices
Website /
Contact Details:
https://www.mythai.my/
Operating Hours:
Monday – Sunday: 10am – 10pm
10. Erawan Spa
Erawan Wellness Massage gives you an immersive experience that helps you release your stress due to a hasty environment. This retreat place practises ancient artform for efficient body relief and is also used as a therapy for other health problems. The difference in the value of Erawan Wellness Massage is the whole experience, as soon as you enter the parlour, the feeling you get is like you're moving into a whole other environment.
book now with
11. Vita Spa
Elevate your spa experience with the spectacular massages offered at Vita Spa. With a wide variety of body treatments and massages, Vita Spa will have you feeling stress-free and loose after a session. Their body treatments include 4 types of masks, body scrubs and 2 baths for you to soak in. Furthermore, there are also nail treatments and beauty treatments for you to choose from! If you are an expecting mother, there's also a prenatal massage available for you. For the ultimate royal treatment, Vita Spa offers a Pure Mobile Spa to bring the experience right to your doorstep!
12. Akma Spa
One of the best spas in Klang Valley is Akma Spa. It strives to offer customers a cosy and comfortable environment to relax. Besides that, they offer various facial treatments, body scrubs, body massages and spa packages. Furthermore, they also have a rejuvenation sauna! Akma Spa also caters to mothers as they offer a mum package inclusive of treatments for pregnancy to confinement.
For more beauty info make sure to follow us on Instagram and Facebook!