Make Your Nail Art Game More Ap-PEEL-ing With The Best Peel-Off Nail Polish!
I don't know about you but I LOVE getting my nails done. From the full manicure to choosing what pattern and colour I want. However, it's a surety to say that many get bored after a week but either need to use nail polish remover or wait for the next nail set visit. Let Beauty […]
By: Beauty Insider Journalist / October 26, 2021
I don't know about you but I LOVE getting my nails done. From the full manicure to choosing what pattern and colour I want. However, it's a surety to say that many get bored after a week but either need to use nail polish remover or wait for the next nail set visit. Let Beauty Insider in for a little secret to switching up your looks instantly with peel-off nail polish!
What Is Classified As A Peel-Off Nail Polish?
Peel-off nail polishes come in a variety of colours and designs, and its main feature is that they can be peeled off effortlessly. Traditional nail polishes necessitate the use of powerful nail polish removers, which can discolour and yellow the nail if not handled properly. Additionally, applying nail paint remover on a regular basis may hurt and damage your nails, causing them to become brittle and fragile.
Therefore, peel-off nail polish is a total game changer! Whether they're a peel-off base coat, nail paint or cuticle protection, they'll prevent harm to your pretty nails. They're a must-have beauty necessity for the modern nail art lover who is always rushed for time as they're convenient and simple to use.
What To Understand About Peel-off Nail Polish
Nail layer is better protected
When you pick and pull at your nail paint, you usually end up removing a layer or two of your fingernails as well. This risk is eliminated when you use the new peel-off polish products. This eliminates the possibility of peeling, breaking, or otherwise damaged nails. It also makes it quite simple to alter your colour whenever you desire.
Applies like regular nail polish
The beautiful thing about the peel-off polish is that it applies just like regular polish. Simply apply one or two coats of the desired colour, giving a few minutes between applications to let the polish set.
Recommended by dermatologists
Peel-off nail polish is recommended by many dermatologists because it is gentler on the nails than other types of lacquer. This is due to the fact that the colour peels off without hurting your nails. It also prevents your nails from absorbing as many of the potentially dangerous chemicals included in nail lacquer.
Use a peel-off base so you can use any nail polish over
If you don't want to spend all of your money on peel-off polish, get a bottle of peel-off base coat instead. This allows you to apply your regular polish over the base. This gives you the benefits of peel-off nail polish without giving up your favourite colours.
What Are The Advantages Of Using Peel-Off Nail Polish?
Accessibility during removal
When you need to alter your nail colour on the spur of the moment, peel-off nail paint is the way to go. It's quick and simple; there's no need to wait for it to dry, and you won't even need a remover!
You can quickly remove one colour and replace it with another with peel-off nail paint in seconds, without sacrificing the convenience of use or coverage quality. Simply just pick at the edge and it will come off in one go! Talk about making life that much easier!
Reduced time needed to dry and set
Don't you hate it when you use normal nail polish and then have to wait a long time for it to dry and set? That's with only one layer! With that, you can achieve beautiful nails in a minute with peel-off nail paint. Peel-off nail paint acts as an adhesive for your nails, allowing them to dry and set much more quickly. Additionally, there's no smearing or running, just gorgeous, chip-free nails!
Easy application
The application of peel-off nail polish is super easy. It's a convenient choice for individuals who wish to receive manicures and pedicures but don't have the time. Peel-off nail paints have a reputation for being extremely simple to apply in just one layer.
What's great also is that if you've got some wobbly hands and make mistakes, you can simply swipe to correct it. But with easy application, smudges are strangers to peel-off nail polish.
Free of harmful, toxic ingredients
Many of the potentially hazardous, poisonous chemicals present in regular nail lacquer are absent from peel-off nail polish. Formaldehyde and toluene, which act as binding agents and drying agents, are the most frequent of the three, especially in lower products.
Both of these compounds are potentially hazardous, with the former causing health consequences such as nausea and headaches, and the latter causing eye irritation. Many low-cost products contain phthalates, which act as a softening agent to keep the product aligned with your nails.
Is Peel-Off Nail Polish Safe?
It may appear that as you remove the nail polish, you are also removing the layers of your nails. This, however, is a fallacy; peel-off nail paint does not work in this way! It is, in fact, far better for your nails.
Many individuals use a peel-off base coat underneath their non-peelable nail paint in addition to coloured peel-off nail polish. This makes it simpler for them to remove it without the need for nail polish remover. There's a popular misconception that a peel-off base coat might harm your nail plate.
However, even if you use non-peelable nail polish if your nails are already damaged, any type of nail polish will aggravate the situation. If your nail plates are healthy, applying peel-off nail paint will not harm them.
Best Peel-Off Nail Polish In Malaysia
1. ELM Nail Polish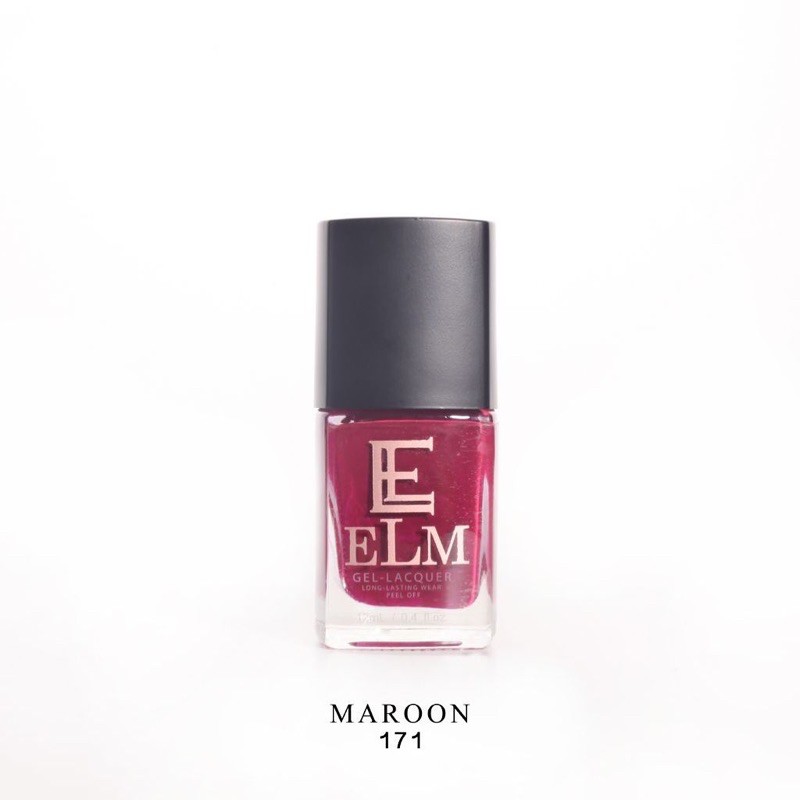 ELM Nail Polish is an amazing brand that provides high-quality products and has garnered a large cult following. They are most known for their online influence where they often showcase the effectiveness of their formulas. Many Muslim women favour using their nail polish, advertised as ablution-friendly.
However, even if you are weary to bring it into prayer; the fact that you can easily peel it off and then reapply after makes it many firsts choices.
Price: RM29.90
Where to buy: Shopee
2. SO.LEK Cosmetics Kilat Gang
Another local favourite is the Kilat Gang nail polish from SO.LEK Cosmetics. Their nail polishes are also peelable, in addition to being halal. Their halal nail polish line is named 'KILAT,' and it is available to buy on their website. What's really interesting about the concept of their nail polish theme. The name of their peel-off nail polishes is all inspired by Malaysian fruits like rambutan and langsat!
Price: RM24.00
Where to buy: SO.LEK Cosmetics
3. Innisfree Nail Peel Off Base Coat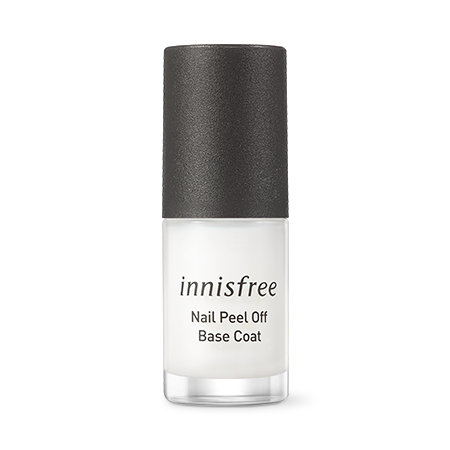 Innisfree only offers a peel-off nail polish base coat. Many people prefer base coats as they can still use normal nail polishes on top of it with the bonus of being able to peel them off. To remove it is super simple. Just dip your fingernails into warm water and let it soak for a minute before nipping at the edge and peeling it off. Even stubborn glitter polishes stand no chance!
Price: RM19.00
Where to buy: Innisfree
4. BK Peel-Off Nail Polish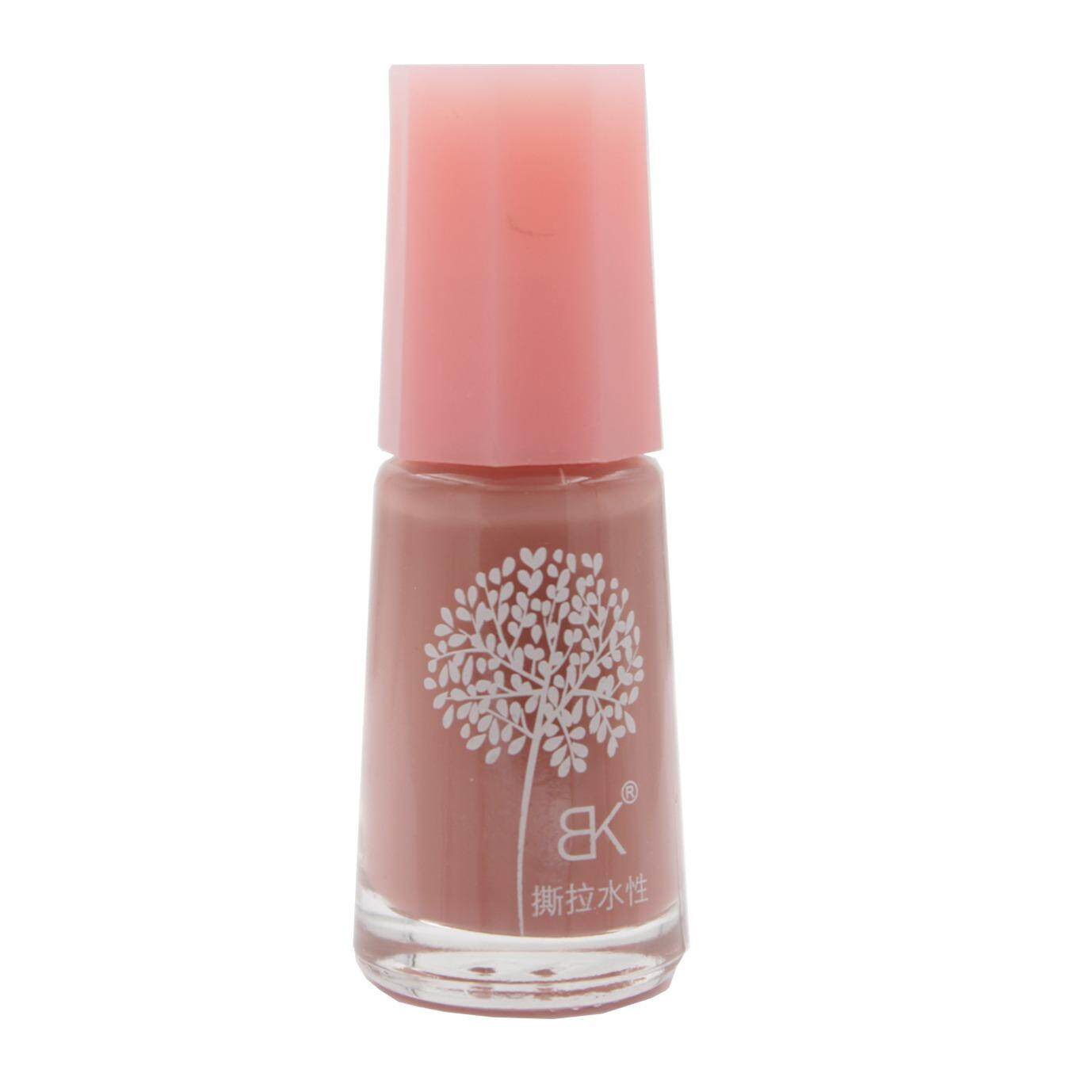 BK peelable nail polish has a unique formula that makes it incredibly simple to remove nail polish without the need of acetone. It's water-based, made with natural components and has no odour. To add, it's super affordable and comes in a wide range of shades making it one of the most popular peel-off nail polishes in Malaysia.
Price: RM3.50
Where to buy: Shopee
5. Oulisi Peel-off Nail Polish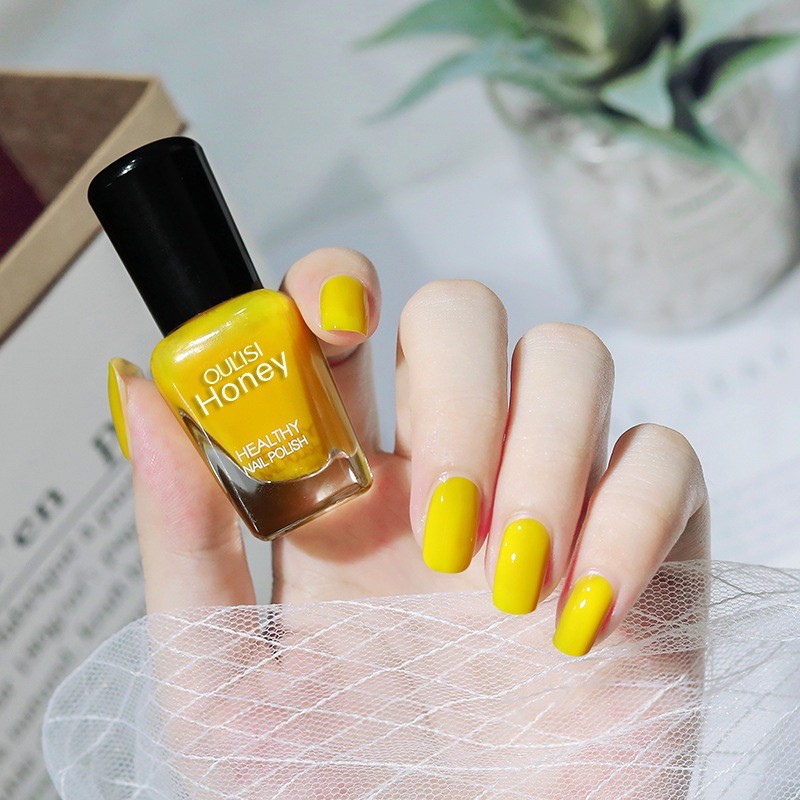 With over 40+ shades to choose from, these peel-off nail polishes from Oulisi do the job while being super affordable. The water-based formula makes the solution easy to apply and set while the colour maintains vibrancy. It's quick-drying and its compact size is easy to bring around even if you're on the go.
Price: RM2.19
Where to buy: Shopee
6. Maxfine Nail Polish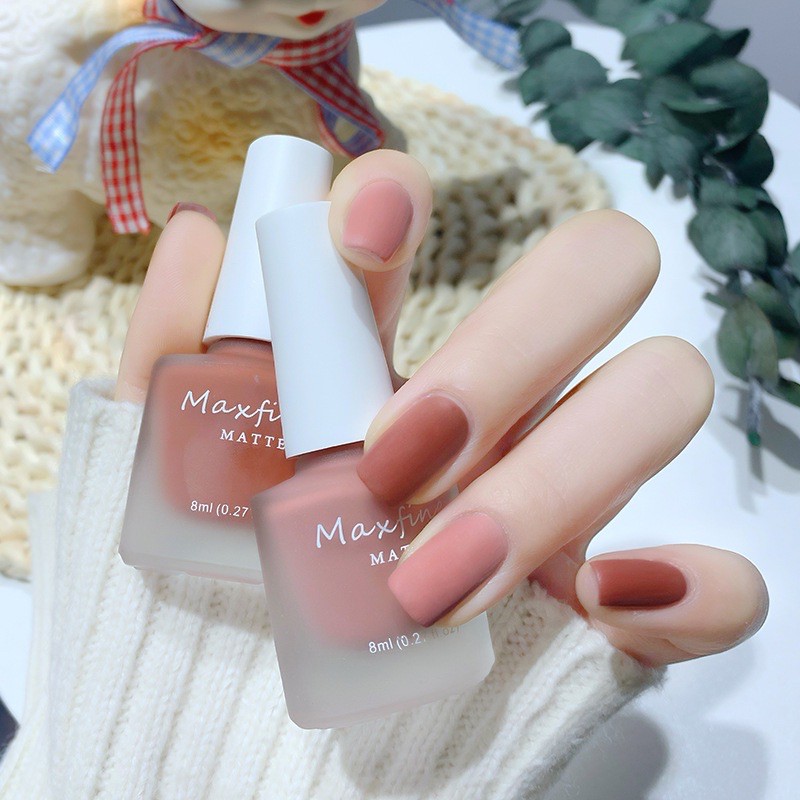 The Maxfine small nail polish collection will offer your nails endless shine and colour, allowing you to express yourself through colour. A collection of 40 vibrant and eye-catching colours to suit every mood, clothing, or event- with a smooth matte finish. This unusual collection of small glossy and sparkly nail paints is easy to apply and quick to dry, allowing you to change up your manicure appearance as much as your clothing.
Price: RM3.69
Where to buy: Shopee