What better way to spend Valentine's Day than unwinding with an incredible spa experience for two? Look no further because Kuala Lumpur is the perfect getaway for couples who are looking for something tranquil yet romantic. Trust us, we know first hand. Your mind, body, and soul will thank you in advance for giving yourself, and your loved one, a little bit of TLC before getting back to the hectic lifestyle of yours.

You know, we Malaysians are no strangers to the hustle and bustle of city life. With that said, nothing quite compares to the feeling of treating yourself with a holistic escape within the city. Just take a day for you and your bae and enjoy a soothing couple massage at the most luxurious spas within the heart of Kuala Lumpur. There are so many romantic spa treatments within KL that can really help make this Valentine's Day a special one!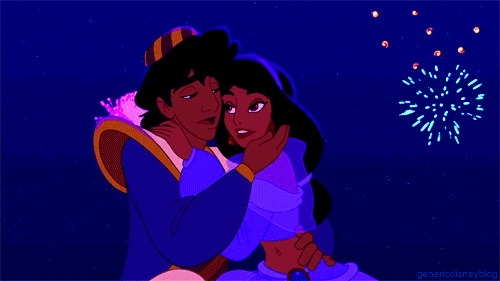 Well, we understand it is difficult to scout and select the best place to unwind. The choices are vast and pretty sure who do not have the time to find tranquillity in the bustling Malaysian capital city. But don't worry, we took it upon ourselves and did the extremely difficult research to help you find the best couples massages in KL. Below, Beauty Insider Malaysia has got you covered on the 12 best massage spas in KL to pamper you and your bae!

1. Swansana Spa

Situated within the Golden Triangle of Kuala Lumpur, Swansana spa is the ultimate relaxing getaway that you need this V-day. The luxurious spa will take you on a calming journey to rejuvenate your senses through its indigenous Asian couple treatments. Apart from that, you can also indulge in other spa facilities like steam bath and jacuzzi for the ultimate pampering session with your partner. At the end of the day, you will certainly feel more nourished and relaxed from the inside and out.

Address: No. 13, Impiana @ KLCC Hotel, Jalan Pinang, 50450, Kuala Lumpur, Wilayah Persekutuan, Malaysia

Price: Refer to the Impiana Hotel website, here.

Contact Number: +60 3-2147 1111

Book an appointment with Swansana Spa now.

2. Hammam Spa

This Moroccan themed spa is the first spa in South East Asia that offers Turkish Bath, an ancient Greek-Roman bathhouse culture. Since its inception in 2007, the Hammam Spa has been a gathering place among friends and couples to relax and build connections. The spa is known for its signature Royal Couple Hammam treatment. Moreover, the spa uses soothing ingredients like Atlantic sea salt, jasmine and sandalwood that will give a healing experience like no other.

Address: 3f7 and 3f8 Bangsar Village 2, 2, Jalan Telawi 1, Bangsar, 59100 Kuala Lumpur, Wilayah Persekutuan Kuala Lumpur.

Price: Royal Couple Hammam, RM 730 ( 2 hrs 20 mins)

Contact number: 03-2282 2180

Book an appointment with Hamma Spa now!

3. Ozmosis Health & Day Spa

Ozmosis Health & Day Spa is definitely not your average touch-and-go spa. In fact, it is more like a haven of peace that will transport your body and mind to the zen zone. The spa offers a wide range of massage services like nail sessions, acupuncture, cupping therapy and more to ensure you and your lover enjoy the ultimate pleasure from top to toe. Treat yourself to the spa's signature couple package the Ozmosis Ultimate Indulgence. This relaxing treatment is perfect for a couple who want to de-stress their mind and body.

Address: 16-1, Jalan Telawi 2, Bangsar, 59100 Kuala Lumpur, Wilayah Persekutuan Kuala Lumpur, Malaysia

Price: Osmosis Ultimate Indulgence, RM 550 (3 hrs 45 mins)

Contact Number: +60 3-2287 0380 / 03- 2201 2213

Book an appointment with Ozmosis Health & Day now.

4. Spa Village

Located in the award-winning JW Marriott hotel, Spa Village is nothing but elegant and posh. The spa offers high standards of quality and service. With a combination of the best of Eastern and Western techniques, the spa offers an extensive selection of couple's treatments. Whether you are in a mood for some traditional Royal Malay therapy or some classic Swedish massage, Spa Village has it all. You and your bae can look forward to a blissful experience.

Address: The Ritz-Carlton, 168, Jalan Imbi, Bukit Bintang, 55100 Kuala Lumpur, WP Kuala Lumpur

Price: Refer to the Spa Village website, here.

Contact Number: 03-2782 9090
Book an appointment with Spa Village now!

5. Mandara Spa

With over 50 branches across the globe, Mandara Spa offers a myriad of award-winning self-pampering treatments! Apart from that, the spa also features deluxe suites with en-suite bath and steam rooms where you can unwind with your partner! Adding on, you can also indulge in other rejuvenating treatments like foot massages, manicure and pedicure treatments. In our opinion, Mandara Spa is the ideal place for some romantic relaxation and sublime indulgence.

Address: Renaissance Kuala Lumpur Hotel Corner of Jalan Sultan Ismail & Jalan Ampang, 50450, Kuala Lumpur.

Price: Refer to Mandara Spa website, here.

Contact Number: +60 3 2162 2233

Book an appointment with Mandara Spa now!

6. Baliayu Spa Sanctuary

You don't have to fly to Bali for a soothing Balinese spa treatment. Enter Baliayu Spa and you will be transported to an authentic Balinese experience. This spa delivers spectacular treatment packages that will make you look and feel like a royal couple. From relaxing foot bath to a full body Balinese massage using exclusive aromatic oils, this spa offers everything you need. It is indeed the perfect spot for an opulent comfort of Balinese relaxation.

Address: 57-2, Jalan Bangkung, 59100, Bangsar, Kuala Lumpur.

Price: Couples Royal Spa, RM 441.60 ( 2 hrs)

Contact Number: +603 2094 4557 / +603 2201 5393

Book an appointment with Baliayu Spa Sanctuary now!

7. Donna Spa

Tucked in the luxurious Starhill Gallery, Donna Spa is a hidden gem in Kuala Lumpur. The elegant ambience and romantic setting of the spa will help you escape from the commotion in the city. You can expect a wide range of couple treatments that are tailored to bring back romance into your relationship. Plus, this spa only uses the most natural spice and herbs in all of its treatments. Furthermore, the spa is open till late at night so you and your bae can even experience the spa in the peace of the late night.

Address: S20 & S27, Pamper Floor, Starhill Gallery, 181 Jalan Bukit Bintang, 55100 Kuala Lumpur

Price: Refer to Donna Spa website, here
Contact Number: +603-2141 8999

Book an appointment with Donna Spa now!

8. Majestic Spa

Majestic Spa is one of the most sought-after massage spas in Kuala Lumpur and we know why! The spa offers a comprehensive range of services, that aims to bring a complete sensory experience to make you relaxed and rejuvenated. The spa's signature couple treatment, the Malaya Golden Chersonese will help you and him to de-stress and loosen Inspired by the epic journey of Isabella Lucy Bird in British Malaya, the couple treatment is perfect for bold and adventure pairs!

Address: The Majestic Hotel Kuala Lumpur 5 Jalan Sultan Hishamuddin, 50000 Kuala Lumpur, Malaysia

Price: Malaya Golden Chersonese, RM 1,750 ( 2 hrs 30 mins)

Contact Number: +603 2785 8000

Book an appointment with Majestic Spa now!

9. Banyan Tree Spa

Indulge in a blissful and luxurious spa experience while enjoying the panoramic view of the city at Banyan Tree Spa. This spa is located on the 53rd floor of the Banyan Tree Hotel and offers an alluring range of treatments with notable East styles. Adding on, the spa only uses a non-clinical and holistic approach based healing therapies so rest assured you are in good hands! Banyan Tree Spa is a sophisticated sanctuary that will ease tensions and stress in your relationship and life.

Address: Banyan Tree Hotel, 2 Jalan Conlay, 50450 Kuala Lumpur, Malaysia

Price: Refer to Banyan Tree Spa website, here

Contact Number: +60321131888
Book an appointment with Banyan Tree Spa now!

10. The Spa @ Mandarin Oriental

Located in the marvellous Mandarin Oriental Hotel, The spa is the ideal urban sanctuary. Adding to the list, the tranquil and welcoming atmosphere will allow you and your partner to relax and unwind. For the ultimate indulgence, you should go for the full-day packages that have good mix spa treatments with spa cuisine/afternoon tea. Need we say more? This luxury spa is one with impeccable skills and unrivalled service that you must not miss!
Address: Mandarin Oriental, Kuala Lumpur Kuala Lumpur City Centre, 50088 Kuala Lumpur

Price: Refer to The Spa website, here.

Contact number: +60 (3) 2179 8772

Book an appointment with The Spa @Mandarin Oriental now!

11. Iridium Spa

Iridium Spa at The St. Regis Kuala Lumpur is a tranquil sanctuary for you to immerse yourself. This spa offers refined treatments tailored and delivered by highly experienced therapists. Combining both ancient and modern techniques with naturally smelling spa products, the spa will surely elevate your mind and body. Spacious, elegant and regal, the Iridium Spa will surely renew your romance instantly!

Address: The St. Regis Kuala Lumpur No 6 Jalan Stesen Sentral 2, Kuala Lumpur Sentral Kuala Lumpur, 50470

Price: Refer to Iridium Spa website, here

Contact Number:60 3-2727 1111, ext. 3180

Book an appointment with Iridium Spa now!

12. Danai Spa

If you are on a hunt for a cosy sanctuary within the busy Kuala Lumpur, then Danai Spa is the best option for you. The award-winning spa has been hailed by many for its unparalleled service and invigorating massage treatments that will surely lift your weary spirit. Each treatment is consciously designed to tailor to your specific concerns. Furthermore, each treatment is developed over extensive research to relieve stress and improve blood circulation. It is truly a paradise for lovers looking to find a balanced mind and body!

Address: Danai Spa @ Corus Hotel Kuala Lumpur, Ampang, 55000 Kuala Lumpur

Price: Refer to Danai Spa website, here

Contact Number: 03-2166 4122