Looking for a way to treat yourself and show your body some well-deserved love? Why not head down for a soothing calming Thai massage in Malaysia. Thai massage is not just a cheap alternative to luxury spa treatments but you get in almost any state in Malaysia! In fact, Malaysia is the best spot to get a Thai massage. Firstly, the Thai massages price in Malaysia is cheap and it's also safer compare to anywhere else in the world.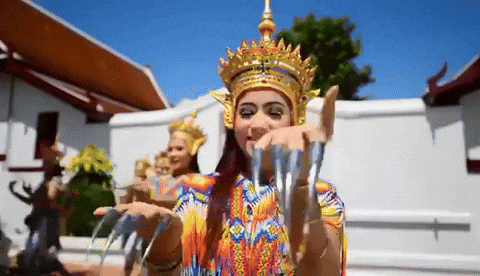 Most of us, think Thai massage hails from Thailand but to your surprise, Thai massage is actually an old ancient therapy that originated from India. that dates back some 7000 years! History says, Thai massage was taught in Buddhist schools in ancient India but as Buddhism slowly started to make its way to Thailand, the massage technique came with it. Thai traditional massage was and still is one of the most popular traditional healing methods worldwide.

We know, you're eager to know more about Thai massage, hence below we have gathered all the information you need to know about Thai massage. From the pain to prices, we got you covered on all the key details. Plus, we also listed 10 of our favourite Thai massage spas in Malaysia that'll for sure transport you back to Thailand!
Let's Start Off With Some Cool Facts About Thai Massage.

FYI, Thai massage is the only type of massage that has been added to UNESCO's prestigious heritage list! The announcement was made during the body's meeting in the Colombian capital of Bogota on 14 December 2019. Now, how cool is that?! Another thing that most people don't know about Thai massage is that it is really not as painful as it looks.

Well, if you ask us, is Thai massage painful, we cannot give a definite answer because it really depends on your personal pain endurance! Plus, Thai massage has many variations so the pain also depends on which type you are getting. But we can assure you, the Thai massage techniques used in Malaysia are much much much gentler compared to the more intense traditional ones.

Another fact for you, in Thailand, Thai massage Thailand is a form of healing method for the royals! Hence the massage itself is designed to work on royalty and not the commoners. So, the naturality of the massage is to be more respectful to the body. That is why Thai massage therapists do not use their feet on their client and explain why there are also less physical contacts. So, if you think about it, you're getting royal treatment cuz you are royalty, baby!

How Is The Thai Massage in Malaysia Like?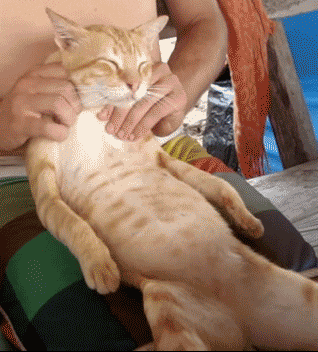 Most of the Thai Massage spas in Malaysia use a combination of both the modern and traditional methods to give you the maximum experience of it. So, we can without a doubt assure Thai massage treatments in Malaysia will not be the same as to what you are accustomed to as Thai massage. Despite looking fairly strange and different compared to other forms of massages, you can take our words on it, it is an experience to not be missed!

Furthermore, unlike most massage that utilize massage oils and requires you to undress, Thai massage in Malaysia is performed while you are fully clothed with zero oils (phew!!). However, if you think Thai massage is all mellow and involves smooth and soft movements, then you're wrong! Thai massage in Malaysia employs stretching, pulling, and rocking techniques to relieve tension and enhance flexibility and range of motion. So, be prepared for some intense moves.

Now, Tell Me More About Thai Massage Benefits!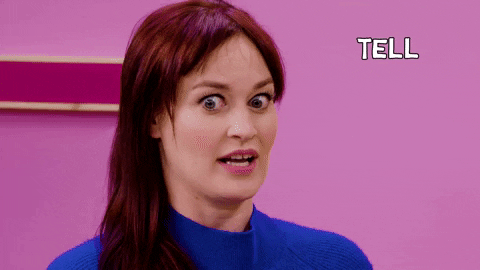 Emerging from a wonderful history, Thai massage is a great way to experience Thai culture as it will give you a fully immersive experience and certainly a whole other depth of relaxation. Many people believe that the health benefits of Thai massage include lowering stress, boosting energy, and improving athletic performance.

Thai massage also utilizes energy work, which, according to ancient Asian culture hence it can treat the subtle energetic field within the body. It corrects blockages, deficiencies, and imbalances in the flow of this energy, which then is believed to improve the client's health. Thai massage can also help you disengage from the chaos around you. It will also give you space and time to let go of stresses and strains.

Overall, it is a meditational therapy that guides you to experience the 'now' in a liberating way that resonates throughout your whole being. One of the instant results of relaxing into a Thai massage is how the kneading, rocking, and static pressure can work its therapeutic magic on tired and aching muscles and alleviate tension in joints and fascia. As mobility is improved, and muscles stretched, your muscles and joints feel less heavy and pain can be relieved too.

Where To Get A Good Thai Massage in Malaysia?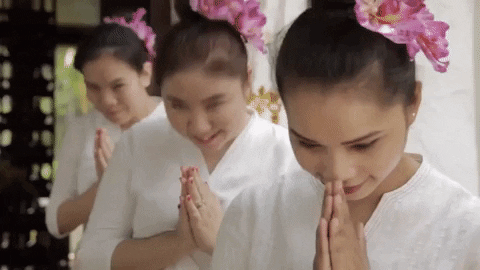 Now that we have looked at the process and benefits of Thai massage, the next step is getting one. Here are all of our favourite Thai massage spas in Malaysia that will help you destress and for your body to rebalance its energy
1. Thai Odyssey
With more than 70 outlets alone in Malaysia, Thai Odyssey is Southeast Asia's leading Thai massage spa. They offer a variety of first-class massage services for both men and women. Their services include Traditional Thai Massage, Thai Aromatherapy Massage, Thai Herbal Therapy and Traditional Foot Massage. Plus, all our their therapists are highly qualified with at least 6-10 years of experience in the field. So, for an ultimate Thai indulging experience, head to a Thai Odyssey branch near you.

Find the nearest branch to you and book an appointment with Thai Odyssey now!

2. Thai Paradise Spa
Thai Paradise Spa is located on the 9th floor of the marvellous Pacific Regency Hotel. The spa offers an authentic Thai fully body healing experience for both men and women. We say authentic because the therapists here incorporate Indian ayurvedic principles and few yoga positions into their Thai massage treatment. They use no oils, and you can remain clothed throughout the entire session. Since the hotel is close to KL Tower, so you can go walk a nice walk after the soothing session.

So, wanna get a tang of Thailand in the heart of Kuala Lumpur? If yes, then book an appointment with Thai Paradise Spa.

3. Erawan Wellness Massage
With three branches in Kuala Lumpur's biggest malls, Erawan Wellness Massage is really popular among the locals and tourists. Despite being in the malls, Erawan is great an escape from the hustle and bustle happening in the malls. We are not kidding! As soon as you enter the spa, you will feel like being transported to 'Zenland'. The calming music and treatment will send you to a blissful state to get back to shopping, haha!

For an immersive Thai experience, book an appointment with Erawan Wellness Massage now.

4. Royal Thai Herbal Spa & Beauty

Established in 2003, Royal Thai Herbal Spa & Beauty has five branches across Klang Valley. They were awarded a three-star rating by the Ministry of Tourism and Culture of Malaysia. In fact, it is the first and only Thai spa in Malaysia who are sponsored by the Royal Thai Embassy! They offer various types of Thai therapeutic services for both men and women. Their treatments include hot herbal, healing, aromatherapy, and oil massages.

For a royal-like Thai treatment, book an appointment with Royal Thai Spa now.

5. Isan Thai Massage Place
Isan Thai Massage Place is one of those neighbourhood friendly spas that is making big waves across town. Tucked away in the far edge of Desa Sri Hartamas provides a wholesome Thai healing experience at a very reasonable price. Plus, this spa is open till late at night so if you are looking for a massage after a long day then this Thai spa should be your go-to.

Book an appointment at Isan Thai Massage Place now and enjoy a wholesome Thai experience for modest prices.

6. Urban Retreat Spa
Urban Retreat Spa is a multi-award-winning luxury spa situated in 1 Mont Kiara Mall and The Curve in Petaling Jaya. They offer a variety of services including aromatherapy Thai massage, Swedish Thai Massage and more. All of their therapists are highly trained and can really banish unwanted fatigue and reduce stress instantly. If you are seeking for sanity from the ever-growing urbanites then head over to Urban Retreat Spa for sheer indulgence.

A personal paradise awaits you at Urban Retreat Spa. Book an appointment now.

7. Footsie TTDI

Footsie is a cool looking Thai Spa that lies in the affluent major township in Kuala Lumpur, TTDI. They offer a range of massage services that will help you feel rejuvenated and recharge. Oh, did we mention that Footsie has an in-house theatre you to kick back with a movie while getting pampered! Also, they offer couples' Thai massage, so if you are looking for a new and interesting date idea, this one's for you.

Book an appointment with Footsie and have a good time with your significant other.

8. Siam BodyWorks

Having two branches in Kuala Lumpur, Siam Bodyworks is a very good place to rest and relax. The ambience at Siam Bodyworks is really soothing and the interior does resemble Thailand palaces. The therapists are really wonderful, professional, skilled and are actually trained from Thailand. They offer a variety of massages such as Thai massage, aromatherapy, deep tissue, foot massage and body scrub.

Book an appointment and pamper yourself with a pacifying Thai massage at Siam Bodyworks.

9. Kinaree Traditional Thai Massage Center
If you are working or living around Kuala Lumpur's Golden Triangle, then Kinaree Traditional Thai Massage Center is the closest and best choice for you. Go in expecting a strong and stress-busting massage service and that is exactly what you will get. Be prepared to have your body given the rub it deserves especially if you have had a long day. The Thai Traditional Massage Therapy is one of their signature services that focuses on massaging using traditional oil.

Cosy, comfortable and relaxing enough for you to wind down. Book an appointment with Kinaree.

10. Bodhi Sense Massage Therapy

Bodhi Sense Massage Therapy offers luxurious forms of traditional Thai massage therapy for the whole body. Their professional and skilful therapists will help you relax and soothe tense muscles. Their Thai massage relies on applying pressure to acupressure points and flushing toxins from the body. It is a whole-body massage and overall it will be a holistic experience that your body will thank you for.

Book an appointment with Bodhi Sense and just relax and unwind yourself.