What do you need a yoga mat for? Well, you never know! For those that are not athletic or prone to doing exercise and yoga at home, it might seem useless. As I said, you never know when you need one. So, it is better safe than sorry! Instead of buying one, there are also different ways you can get them. For example, Watson and Guardian are always giving free gifts when you purchase a certain amount. Yoga mats are also great when you want to try a new trick but don't want to hurt yourself. Or, you've decided to go on a camping trip! Trust me, having a yoga mat under your sleeping bag is way better than the cold hard ground. But for those that desperately need one, Beauty Insider has got you covered! 
How To Choose A Yoga Mat
Now to choose the best yoga mat Malaysia has to offer, you need to look at a few things. First off, you need to ensure that it has the right dimensions you want. Since a lot of things are being sold online, it can be easy to miss these kinds of details. Check the dimension to ensure that it is big enough for you! Also, pay attention to the material of the yoga mat. Because you will be in close contact with it, it's best to look for ones that are non-toxic. 
Next, consider the environment you're going to use it in. Depending on if you use it outdoors or indoors, it needs to have the right grip so it doesn't slip. You also might want to consider the thickness of the mat. The thicker the mat, the better it is able to support your joints. Although, thicker mats are harder to roll up and may not be convenient for on-the-go use. As mentioned, if you frequent the gym, it may be better to get a lightweight yoga mat. Or, if you don't mind, a heavier mat can add to your workout routine! 
1. Manduka PRO® Mat 71″ Solid
This yoga mat provides comfort as well as a cushion. The Manduka PRO® Mat 71″ Solid is known for its closed-cell surface. This allows it to help prevent excess perspiration from soaking into the mat. So if you sweat easily, this would be a great pick for you! This benefit also ensures that it can last longer too. It also helps to provide support and comfort, so you can use it almost anywhere! 
Price: RM599.00
Where to buy: Manduka Malaysia
2. Adidas Yoga Mat- Mystery Ruby
This mat from Adidas is perfect for those that are always bringing it everywhere they go. It is also suitable for the gym as well! The Adidas Yoga Mat – Mystery Ruby is made with EVA material that is high in quality. With 8mm of thickness, this mat doesn't sacrifice your comfort for a firm grip. Thus, it is suitable for activities such as pilates, yoga and more. 
Price: RM138.00
Where to buy: Sun Paradise
3. Decathlon Non Slip – Domyos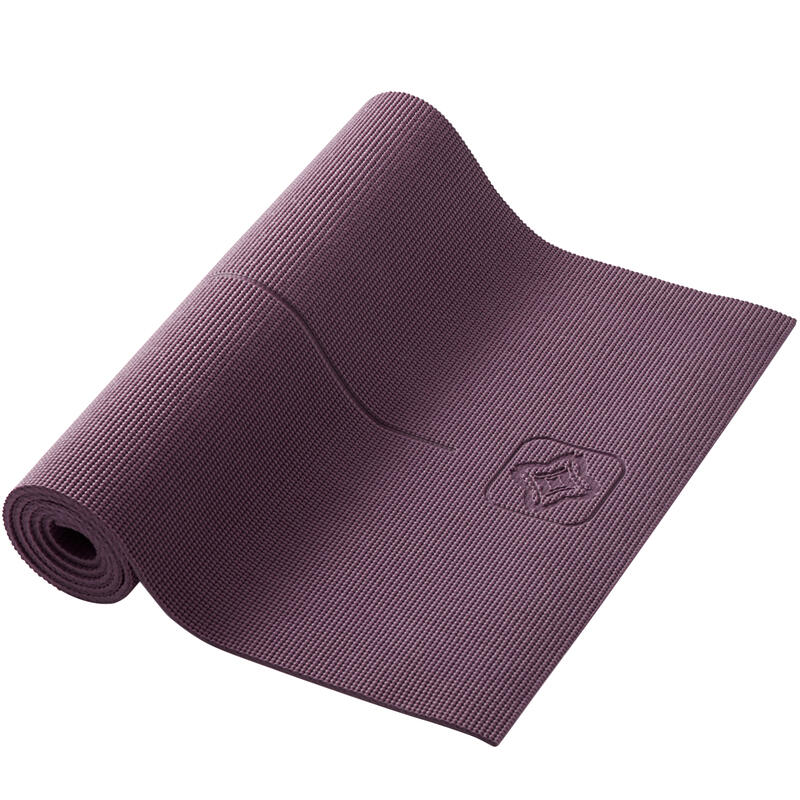 For those just starting out with yoga, the Decathlon Non-Slip Yoga Mat – Domyos is for you. To endure continuous use, this mat is made with conventional PVC. As well as being affordable, it provides enough support for yoga that is dynamic. Not only that, but it also has a strong grip and comes in different thicknesses. 
Price: RM79.00
Where to buy: Decathlon Malaysia
4. Trident Premium Master TPE
The Trident Premium Master TPE Yoga Mat is dual-coloured. These types of yoga mats tend to be at least 20% heavier than regular ones. It is also made with environmentally friendly materials such as TPE. This mat is waterproof and is easy to clean. With a firm grip, it helps provide the best performance. As well as being antibacterial, it also has a closed-cell surface to help absorb moisture. 
Price: RM65.00
Where to buy: Kuckreja & Co
5. CAMEL Position Line Yoga Mat
This mat is special as it has position lines. If you're using the CAMEL Position Line Yoga Mat, your balance will probably improve! It is 15mm thick and wide enough for different yoga poses. Thus, it helps provide a good cushion as it is made with Nitrile Butadiene Rubber (NBR). This material is comfortable and soft while the honeycomb structure helps strengthen cushion resilience. 
Price: RM44.00
Where to buy: Lazada
6. Ogival NBR Yoga Mat
In the middle of our list of best yoga mats in Malaysia, we have the Ogival NBR Yoga Mat. This high-quality mat is 10mm thick and provides both comfort and stability. It is suitable for both yoga and workouts. Besides that, this mat comes with a black net bag. Therefore, it is easy to bring around.
Price: RM65.90
Where to buy: Ogival Malaysia
7. Outtobe Yoga Mat
The Outtobe Yoga Mat is durable and has a good resistance against tearing. It is made with integrated moulding technology and can look brand new even after years of usage! It is also made with TPE, which is environmentally friendly. Due to this, it doesn't accumulate odour and has a non-slip pattern for those that sweat often. Since it has a moderate thickness, it is also fairly easy to carry around.
Price: RM48.00
Where to buy: Lazada
8. MR.DIY Yoga Mat
A budget-friendly yoga mat you can get is from MR.DIY! Its material is also made from TPE and helps provide durability that is long-lasting. It also helps protect against bacteria and has a woven texture design. Thus, it is able to increase the traction. This mat is also 6.5mm thick, making it comfortable to exercise on.
Price: RM23.54
Where to buy: MR.DIY
9. OneTwoFit Extra Thick NBR Exercise Mat
For outdoor activities, the OneTwoFit Extra Thick NBR Exercise Mat is a great pick. It has an extra thickness of 10mm and is able to handle outdoor environments. Therefore, this is perfect for camping or even a day at the beach! As well as being non-slip and having a good grip, it's also made from NBR. It is also quite big and even comes with a carrying strap and bag.
Price: RM35.00
Where to buy: Lazada
10. 10MM NBR Yoga Mat EXTRA THICK Non-Slip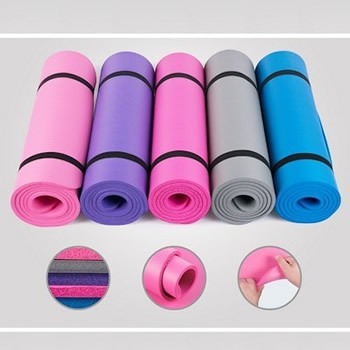 Having a strap for your yoga mat is the most convenient thing ever. This mat is suitable for both indoor and outdoor activities because it is thick enough. Due to this, it is also great for comfort and absorption. As well as being non-toxic and anti-bacterial, it even has a non-slip surface. 
Price: RM19.00
Where to buy: Lazada
11. Sports Elite High-Grade NBR 10mm Yoga Mat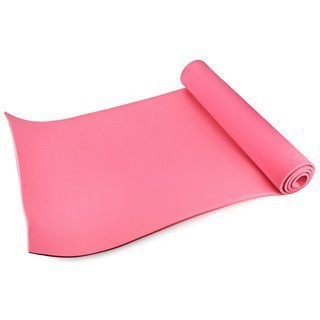 This yoga mat is great for both low and high impact exercises. It has the ability to help prevent sliding and slipping when using. Besides that, it is also a high-density mat. Safe to use, it is non-toxic and light enough to carry with you everywhere.
Price: RM33.65
Where to buy: Lazada
12. Reebok Training Yoga Mat
Lastly, we have the Reebok Training Yoga Mat which comes in three different colours! Although quite heavy, it is suitable for yoga, pilates and other workouts. Made with NBR, it also helps prevent slipping and provides great cushioning. With a thickness of 7mm, it has a texture that is corrugated. This creates friction between the floor and the base of the mat. 
Price: RM125.00
Where to buy: Fitness Concept
Author: Cherelle Lim | Date: 7th April 2021