We can't deny that the spread of the novel coronavirus has led to rippling effects across many industries and brands around the world. But despite this global pandemic, some businesses have taken the efforts and initiative to find generous ways of giving back to their community. Happily and proudly we can say that the beauty industry is playing a big part in that movement💗. Many beauty brands and companies are donating a huge sum of their profits, constantly reminding customers about going online-only, while others are pivoting production to essential items. One of the big brands to join the effort is Biovène Barcelona!

About a few weeks ago, Biovène Barcelona joined hands with Covid-R&R Consumer Healthcare, with a conscious goal to not only devote themselves to getting through the COVID-19 crisis but also helping others around the world. With that in mind, the innovative brand of 'premium' but accessible beauty products launched the Biovène Barcelona #COWIN20 Campaign in an attempt to raise funds for frontliners across the globe. Sounds interesting and heartwarming, right?! Well then, keep reading as Beauty Insider Malaysia has got the full story covered for you😉

---
What is The Biovène Barcelona #COWIN20 Campaign About?

The Biovène #COWIN20 Campaign is a fundraising campaign aimed to provide Personal Protective Equipment (PPE) to the frontlines and public service works in local communities, cities and other countries all over the world. This global campaign sees the launch of a new landing page on their website which is solely dedicated to raising funds. The main reason why the page is set up is to help fight the scam, conspiracy and anything that prevents the PPE in reaching the frontliners and the people during this crucial period.

"In this state of catastrophe and tragedy, we are experiencing a new collaborative effort from all over the world to win the battle, everyone is really coming together and helping in any way, shape or form. We understand the support needed is critical – it can be as easy as liking and sharing the latest communications from the local city or government – or asking if there are still urgent needs for donations of any PPE equipment. "- Erik Lambert, President – R&R Consumer Healthcare & CEO of Biovène Barcelona

The page also has all the other details you need about the current Covid-19 pandemic that includes the list of heroes, partners and contributors. Another reason behind launching the Biovène Barcelona #COWIN20 Campaign is to stop and fight against the scams, conspiracies and anything else that is preventing PPE from reaching medical personnel and people in need of such items, whether for medical work or personal needs. As we are all well aware of, the high demand for such supplies has reached suppliers seeking deep profits and manipulating prices with limited quantities.

Why You Should Support the Biovène Barcelona #COWIN20 Campaign?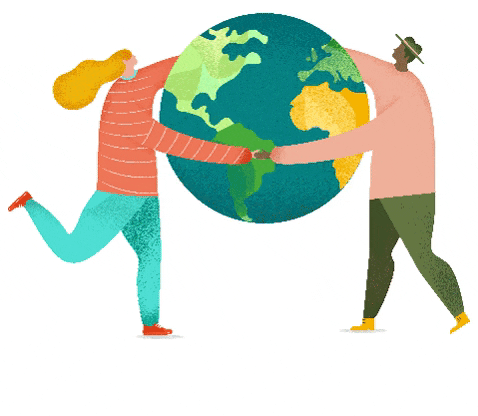 ---
With a passion for pursuing a 'sustainable' corporate strategy, the Biovène Barcelona #COWIN20 Campaign is a global goodwill attempt that hopes to create communities of 'activists' (LIKE YOU) who truly care for and want to support global change during tough times. And that is why you should support the #COWIN-20 campaign because just a small contribution can significantly help the bigger cause. Together we can fight the war on this invisible enemy.

"In a state of emergency, there are risks we are sometimes not fully aware of yet. We have been adapting to global changes quickly and are confident to say over 97% of all goods ordered have been delivered to the specified address on time, in full."- Francisco Rivera, Head of Logistics, Barcelona

To add to that, the Biovène Barcelona #COWIN20 Campaign is also dedicated to helping the Spanish government, in the war against the deadly COVID-19 virus. The company has prioritized their services, inventory and supply lines to help Spain win this battle back in March and now they are looking to lend their hands in helping the world! The campaign also incorporates the launch of brand 365DOC dedicated to making PPE items accessible to companies/ communities, or those in immediate need of items without ridiculous markups in pricing.

Just to state it clearly the website clearly states that this is NOT for people/entities looking to purchase Personal Protective Equipment and resell high above-market cost or with an intention to keep in storage/hoarding to limit the access for people with urgent needs. The heart and base of its intention are to support communities that have no other access to acquire or donate PPE, and to WIN Together, United, Globally this 2020.
Their international teams and associates have been working tirelessly over the past 5 months to source, purchase and deliver any emergency supplies urgently required from within our R&R Global Alliance Network, spearheaded by their amazing Biovène distributors. And these are just why you should join in the effort too!

---
How To Join the Biovène Barcelona #COWIN20 Campaign?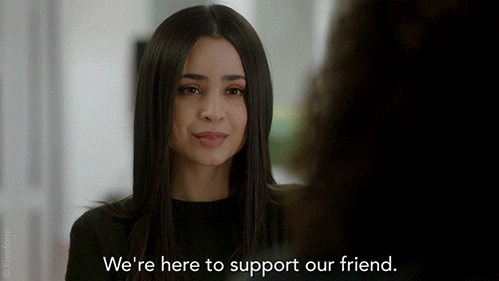 There are so many ways you can show your support for the Biovène Barcelona #COWIN20 Campaign. Below are all the ways:

1. Buy Products from Their #COWIN-20 Collection
So if your beauty cabinet is in need of restocking, consider one of these many products the beauty brands are selling. It is a great way to show your support during this period of uncertainty. From soap bars to hand sanitizers you can basically find it all at Biovène Barcelona.

For more information about the products, click here!

2. Join the #ClapYourHands Challenge on Instagram

You can also show your support for the good cause by posting a short and quick video of yourself applauding #ClapYourHands to all doctors, nurses, police and first responders worldwide who continue to battle the virus everyday. This can also help them spread the word to everyone. Also don't forget to follow, like and comment on @BioveneBarcelona! Do also tag your friends to join, please!

3. Spread the Word about the Campaign To Others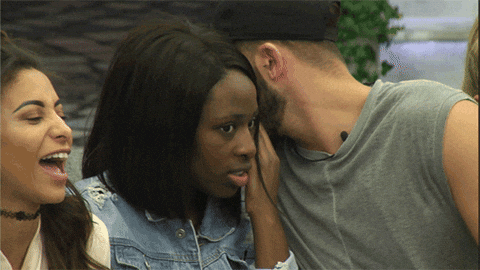 If you have a moment, do help get this message to people who would be able to help and contribute. You can always share the post, website and news to your friends, family or anyone that you think would be interested in lending a hand. You can also support any local organization or entity of your choice. We highly recommended UNICEF who raised over £100,000,000 so far *AMAZING*, isn' it! Remember any action of kindness is appreciated – everywhere.