Beauty Salons
Read This Before Your Brazilian Wax Appointment!
everything you need to know about Brazilian waxing
By: Beauty Insider Journalist / December 19, 2022
Ladies and gentlemen, a Brazilian wax is not a joke! Just imagine, a technician using soft wax on your private area and ripping off all the hair down there. Now, we bet most of you are contemplating whether or not to do it don't worry. Beauty Insider Malaysia has put together all the information you need to know about getting Brazilian waxing in Malaysia.
What Is Brazilian Waxing?
Brazilian waxing is a waxing process which removes the hair along your bikini bottom using a wax. Unlike normal bikini waxing, Brazilian waxing removes more hair including the hair along the vagina lips, perineum and anus (TMI Alert!). Unlike shaving and sugaring, waxing gives a more clean finish. We would highly recommend you try it at least once in your life.
What Are The Differences Between Waxing & Shaving?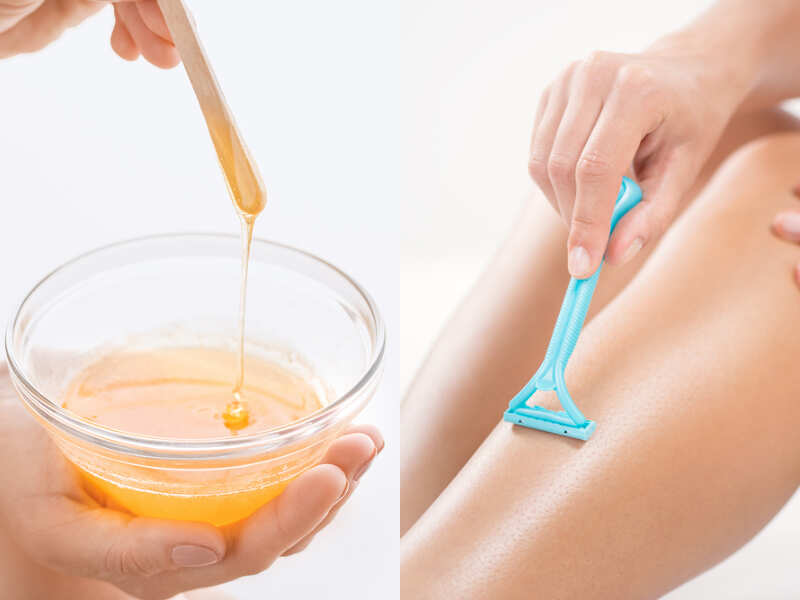 The main difference is that waxing removes hair from the root whereas shaving just trims the hair on the surface. Plus, unlike shaving, waxing offers more lasting results. With proper maintenance, a waxing result can last up to a month. Also, waxing is much more permanent than with regular treatment and over time it thins the hair so less grows back. And good wax exfoliates the skin as well, leaving the waxed area feeling silky smooth.
What Are The Processes of Brazilian Waxing?
First, the esthetician will apply talcum powder to the skin to keep the hot wax from sticking to the skin.
Then he/she will dip a wooden waxing stick into a hot pot of wax and evenly spread it onto your skin covering your hair. This is done in the direction of your hair growth.
Then the esthetician will apply a strip of cloth over the still-warm wax and press it firmly in order for the cloth hair and wax to adhere to one another
When the wax has cooled, the esthetician will pull the strip off in the opposite direction of your hair growth. If it's too painful, inform your esthetician.
Once the waxing is complete, the esthetician will tweeze off stray hairs.
Finally, the esthetician may spread soothing lotion over the waxed areas for a calming effect.
** Do note: Process varies among different waxing salons
How Long Does the Brazilian Waxing Take?
Well, though the treatment only lasts for 15 – 30 minutes, it is gonna be the longest 15-30 minutes of your life. The duration of the waxing process also depends on the density of your hair growth. For first-timers, it would take around 30 – 35 minutes; give or take. The more cooperative you are, the faster you can get done with it!
Who Should Go For Brazilian Waxing?
Brazilian waxing is generally safe hence it is recommended for people of all ages and both genders. Anybody who feels uncomfortable with bushy hair down there can go for the treatment. Though some people say, bikini waxing is more suitable for younger people as their hair is finer and will be less painful to remove, anyone can get it done, regardless of age.
How Painful Is Brazilian Waxing?
Beauty is pain, isn't it? On that note, Brazilian waxing is painful but the pain level depends on the individual. While there are some who don't experience pain as much when getting their VV waxed, some can feel like their skin is getting ripped off. The pain is there because waxing focuses on removing hair from the roots. But the pain only lasts for a while and stops immediately after the treatment is over.
How To Prepare Yourself for a Waxing?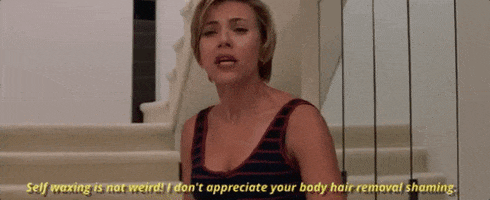 Firstly, don't worry about pain, in fact, don't even think about it! Make sure to eat something an hour before your appointment. It is also good to exfoliate and scrub your skin the day before. But do not do anything on the day of your waxing appointment, don't even wear lotion!!!
When Is The Best Time To Get Brazilian Waxing?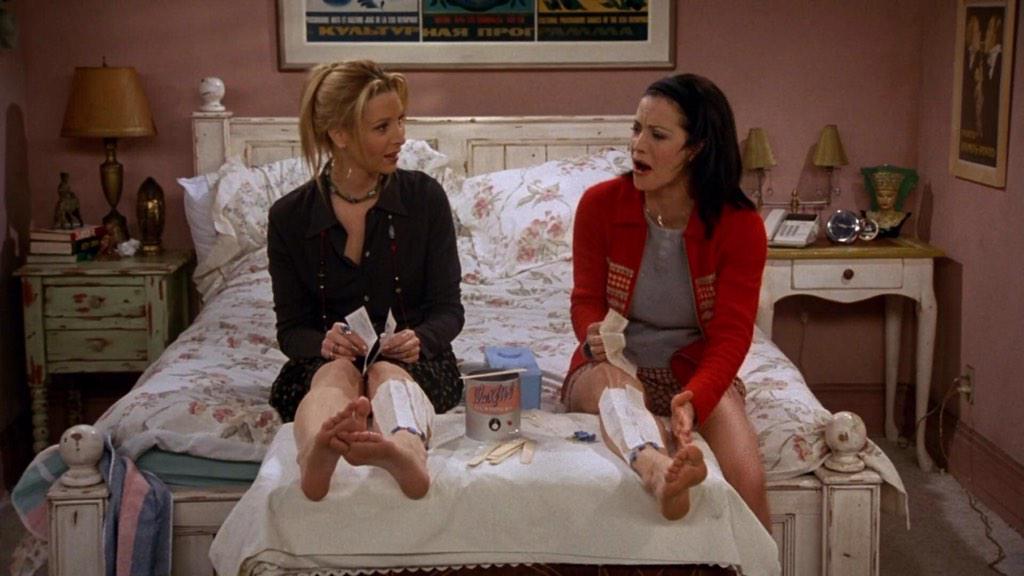 According to experts, waxing hurts more the week before your period, so it's best to go in the week after your period. And if you're pregnant, avoid waxing because your hormones are more sensitive so it will be more painful. Otherwise, it's just about being comfortable. We know first-timers, would be very scared and shy (it's part of the process) But once you manage to calm yourself, it will be a smooth process.
How Often Should You Wax?
If you've shaven recently, wait five days. And though the time does vary between waxes, depending on how quickly or coarsely the hair grows back. In general, it is best to wait around a month for your next wax job. Unless there is an emergency, like you got a new boyfriend or are about to go on vacation, then you can go for waxing ASAP!
What Are The Best Post-Wax Maintenance?
Although the pain subsides as soon as the waxing process is over, the area can remain sensitive and you need to be very gentle with it! Do not use any scrubs or harsh soaps on the waxed area for the next 48 hours and do not expose the area to direct sun for at least 24 hours. If you experience any redness or swelling, apply a small amount of cortisone cream from the drugstore. There will be bumps don't squeeze or tweeze them. They will disappear in a few days.
Where to Get Brazilian Waxing in Malaysia?
Choosing the right salon is essential when it comes to getting Brazilian waxing in Malaysia. When done wrong, it can leave you with unsatisfactory results and painful burns. To help you out, below we have gathered the best Brazilian wax parlours in Malaysia that you can trust will leave you in good hands!
1. Bubble Gum Wax
One of the most popular places to get Brazilian waxing in Malaysia, Bubble Gum Wax is regarded as the 'The Waxing Expert'. Loved by many for their affordable prices and impeccable services, they truly do live up to their name! The salon was established in 2011, and is now one of the biggest waxing chains in Malaysia!
book now with
2. Pink Parlour Malaysia
Originally from Singapore, Pink Parlour is one of the most prestigious wax salons in Malaysia. The salon uses high-quality products and technology for the best experience ever! They offer Brazilian waxing for both ladies and gentlemen. All of the salons are extremely experienced and use professional waxing techniques and procedures to reduce discomfort while waxing.
| | |
| --- | --- |
| Address | Sunway Velocity Mall Wilayah Persekutuan, 55100 Kuala Lumpur |
| Opening Hours | Contact them for more information |
| Contact Details | +6010 816 3448 |
book now with
3. Furless Waxing
This unisex waxing studio was awarded the "Most Beautiful Brazilian Wax" by Harper's Bazaar Malaysia in 2013. In line with their motto, 'wax more, fear less' their good-natured therapist will make sure you are comfortable and relaxed throughout the whole process. Head down to Jaya One now and prepare yourself for a Furless waxing experience.
| | |
| --- | --- |
| Address | 21 Ground Floor, Block B Jaya One, Petaling Jaya 46200, Selangor |
| Opening Hours | Tue-Sun: 10.30 – 7.30pm |
| Contact Details | +603 7931 7326 | +6017 488 7326 |
book now with
4. De Wax Haus
For quality waxing services, visit De Wax Haus! Located in the busy areas of Subang Jaya and Taipan, this waxing salon offers a variety of waxing services. So if you are looking for Brazilian waxing, this might be the stop for you. Furthermore, they use five formulations of wax developed all the way in France. Offering the best solution for your skin and hair, De Wax Haus ensures you walk out feeling confident in yourself.
| | |
| --- | --- |
| Address | No 9-1 (First Floor), Jalan USJ 10/1E,Taipan,47620 Subang Jaya,Selangor, Malaysia |
| Opening Hours | Mon-Fri: 11am – 8pm | Sat-Sun: 10.30 – 6.30pm |
| Contact Details | +6014 255 7505 |
book now with
5. Strip Kuala Lumpur
Beginning in Singapore, Strip Kuala Lumpur has definitely made an impression here in Malaysia. Not only do they offer one of the best Brazilian wax in KL, they are also the first to introduce the 'No Double Dipping' rule! With sassy, fun interiors and a passion for innovation, Strip is loved by many around the world. What's more, is that they also have waxing and shaving products that cater to your every need. Whether it's the Strip Ice Cream moisturising post-treatment cream or the Malin + Goetz & STRIP Ingrown Hair Cream, they have it all.
book now with