Are you looking for a way to increase the size of your breasts permanently? Then, breast augmentation in Malaysia might is the best option for you. Why Malaysia you may ask?! Because breast argumentation treatments have become borderless today. Previously, people use to go to South Korea as their first choice destination to get the treatment done.
However, procedures in South Korea are getting expensive hence, people are now coming to Malaysia as their go-to place to get the procedure done. Mainly, because the treatment in Malaysia is cheaper and safer than other places in Southeast Asia! So, if you are planning to get a breast augmentation in Malaysia, you've made the right decision.

On the other hand, if you're doing research while contemplating whether or not to do it, don't worry you've come to the right place. We have put together all the information you need to know about breast augmentation in Malaysia. The process of the surgery, recovery time, cost in Malaysia and clinics that offer the service, we got all important details about this infamous surgery! (TMI ALERT)

What is Breast Augmentation Surgery?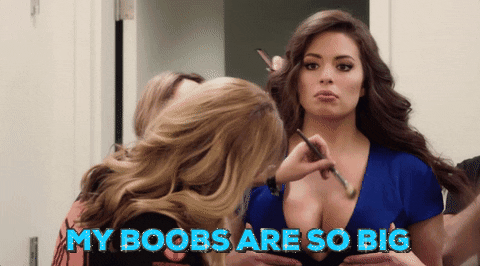 Breast augmentation' or commonly known as, 'boob job', has become an increasingly popular way to make breast bigger. Not just can the cosmetic procedure boosts your appearance and self-esteem but medically the procedure can help to correct congenital defects as well as to restore breast volume after childbirth or weight loss. Also known as breast enlargement or mammoplasty can not just change the size but also the shape and the texture of your breast.
The augmentation surgeries are divided into two categories. One is primary and another is secondary augmentation surgeries. The primary augmentation surgery can enhance the health of your breast, whereas secondary augmentation surgery is usually for breasts with congenital defects. Generally, surgeons insert breast implants made of either saline or silicone to give your breast a much fuller look.

How Does A Breast Augmentation Surgery Work?

The whole operation would usually take around 60-90 minutes under general anaesthetic. The surgery starts off with the surgeon cutting the skin either at the bottom of the areola or below the breast. The process is basically dissecting out like a pocket under the breast where your pectoralis muscle is. This is done to place breast implants. Once the breast implants are in the right place, the surgeon will then stitch back in the open muscle. The final step of the procedure is covering the wound with a dressing.

Who Should Go For Breast Augmentation Surgery?

There are two types of people who usually go for this surgery. First and the most common group is the one who wants bigger and firmers breast for beauty purpose. Like you may have always wanted a curvy figure to fill in the spaces in your a bra and show off some cleavage by enlarging your breast you can have that.
Another group of people are those with a serious medical condition who needs to go for the surgery as a resort to the condition. The medical term for the procedure is "augmentation mammoplasty" though not many know about it. The surgery can actually help counteract the effects of ageing such as sagging or the loss of perkiness after pregnancy and breastfeeding.

Where to Get Breast Augmentation in Malaysia?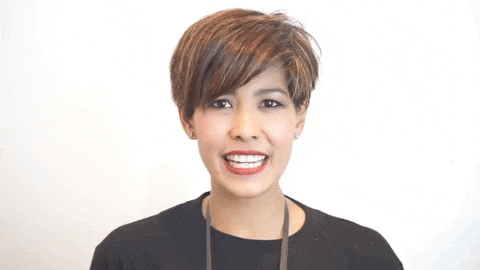 Back in 2019, Malaysia was ranked first in the Best Healthcare in the World category of International Living Annual Global Retirement Index?! Hence, do not worry about the quality of the healthcare facilities here especially when it comes to breast augmentation surgery. The options are vast so to help you out, we've gathered the top 5 healthcare facilities in Malaysia to get breast enlargement surgery.

1. Beverly Wilshire Medical Centre (Kuala Lumpur)

Established in 2012, Beverly Wilshire Medical Centre is a premium aesthetic clinic in Malaysia. In fact, breast augmentation is one of their signature treatment. They provide a variety of breast and nipple surgeries to help correct various facets of your breasts. However, the treatments are here all surgical. They use breast implants or fat transfers from another part of your body to increase breast size or breast volume restoration due to ageing, pregnancy or weight loss.

Address: No. 237, Level 6, 8 & 9 Kenanga Tower, Jalan Tun Razak, 50400 Kuala Lumpur.

Opening Hours: Mon- Fri ( 9 am–7 pm), Sat (9 am- 3 pm)

Contact Number: +603- 2118 2888

2. Premier Clinic TTDI

Voted as the top three aesthetic clinics in Malaysia, Premier Clinic is a prestigious clinic with branches all around Kuala Lumpur. The clinic has all the latest technology tailored to meet your cosmetic needs. Here they offer breast filler service which is not the same as breast implants. It is a non-invasive treatment for those who prefer not to go under the knife. In facts, the results just as impressive as implants! It'll give you an endowed appearance but the feel of your natural breasts! 

Address: 31, Jalan Wan Kadir 2, Taman Tun Dr Ismail, 60000 Kuala Lumpur, Wilayah Persekutuan Kuala Lumpur.

Opening Hours: Mon (10 am- 3 pm), Tues- Sat (10 am–7 pm)

Contact Number: +6012-662 5552
3. Soma Plastic Surgery

Soma Plastic Surgery is an internationally accredited clinic that's has been in the Subang Jaya region for more than two decades now. They offer a comprehensive range of plastic surgery and non-surgical aesthetic treatments. Their treatments include breast lift, breast reduction, breast enlargement and breast reconstruction. Plus, they also offer a range of non-surgical treatments that can be taken alone, or in combination with surgery like botox, fillers and more. 

Address: Ground Floor, 61, Jalan SS 15/5a, Ss 15, 47500 Subang Jaya, Selangor.

Opening Hours: Mon- Fri (9 am- 5pm), Sat (9am- 1pm)

Contact Number: +603 5634 4404

4. Gem Clinic Mid Valley

Gem Clinic Mid Valley was established in 2015 and provides a range of surgical and non-surgical cosmetic treatments, serving both local and international patients. The highly-skilled team of specialists at the facility will only recommend effective treatments to you after a detailed consultation and examination. The range of breast enlargement treatments includes the popular breast augmentation, breast lift and even reduction. So, whether if you want to make your breast bigger or smaller Gem is the right spot for you.

Address: Unit 1-1, Mezzanine Floor, The Boulevard Mid Valley City, Lingkaran Syed Putra, 59200 Kuala Lumpur, Wilayah Persekutuan Kuala Lumpur.

Opening Hours: Mon-Sat (10 am–7 pm)

Contact Number: +6012 200 4035
5. Dr Ng Hian Chan, Plastic Surgeon

Dr Ng Hian Chan Plastic Surgeon is a medical aesthetic clinic in Penang. The clinic is own and run by Dr Ng an MBBS graduate from Universiti Malaya. It is regarded as one of the best for breast surgery as Dr Ng has a keen interest in aesthetic breast surgery. He has impeccable skill at performing breast augmentation, reduction, and lifting procedures using the periareolar incision method.The incision methods are less painful and safer plus will eave you with less visible scars!

Address: 465, Jalan Burma, 10350 George Town, Penang.

Contact Number: +6017-2007 462/ +604-222 7761

How Much Does Breast Augmentation Cost in Malaysia?

The prices for breast augmentation surgery in Malaysia vary depending on the clinic and your need. On average, the surgery would cost you anywhere around RM 15,00- RM 30,000. These are approximate prices and for more up-to-date prices it is better to directly contact the clinic itself. Optionally, you can also scroll through their website for before and after photos, surgeon profiles, patient reviews and more!

What Are The Side Effects of The Breast Augmentation Surgery?

Let's be realistic here, any surgery carries its own sets of risk and side effects. Especially, breast surgery is a high-risk surgery and it is not a one day process. After the surgery, you need time for the wounds to heal and for the body to adjust to the changes. The most common side effects of breast implant surgery are swelling and bruising. You may also feel a slight tightness in the chest for a few weeks after the surgery.

Apart from that, the more serious side effects are like hardening of the breast tissue, due to scar tissue shrinking around the implant. If the breast implants didn't set in properly, you may also have a rupture where the implant leaks and can cause a small lump. The implants may also rotate and fall off place. Another thing is that after a boob job you'll not be able to breast-feed!!!

However, the conditions are not the same for all. Different people have a different reaction to it. Most of the effects are temporary and if the conditions persist immediately go back to the clinic. The doctors will be able to give you further information about it and if needs so may carry out a further operation. Don't worry too much though! With the latest technologies and certified medical experts, the damages and complications are very minimal.