Though cellulite isn't a serious medical condition it can be very demoralising! For most, cellulite is the main culprit stopping them from wearing shorts or swimsuits. There are many products, creams and even massages that promises to get rid of cellulite. But the thing is that they are very time consuming and may not work for all. But fret not, because there are many effective cellulite treatments in Malaysia. Some of the medical treatments that can effectively treat cellulite are laser treatments, radiofrequency treatments and liposuction.

But, wait don't get us wrong! Having cellulite is normal and there is absolutely nothing wrong flaunting off. But of course, if cellulite is bothering you and lowering down your body confidence then it is also fine to find ways to get rid of them. That is why this guide can come in handy. Below, Beauty Insider Malaysia has got all the details about cellulite treatments in Malaysia including price, quality, before and after results, lifestyle effect and condition recurrence of cellulite treatment provided by clinics in Malaysia.

---
Firstly, Let's Start With What Is Cellulite?

Contrary to popular belief, cellulite isn't fat! Now that we can put that myth aside, what exactly is cellulite then? Cellulite is fatty tissues that push through the fibrous bands, called septae (the thing that connects skin to muscle). These bands get collated and tether the skin, which leads to a thick dimpled appearance known as cellulite. The main areas that cellulite forms thighs, buttocks, hips and abdomen areas.

---
So, What Causes Cellulite?

Well, there isn't one single to why cellulite develops. Some of the factors that cause cellulite are:

Gender
Genetics
Lifestyle
Age
Apart from these reasons above, cellulite can also be a result of vascular changes and inflammatory factors. Sometimes, hormonal changes and structural issues can also lead to cellulite formation.

---
Why Do Women Get More Cellulite Than Men?

This is because the female body stores fat different from males. Women's fat often gets clotted in our thighs area. These fats are stored in little columns, like an old mattress. As our body age, the fat kind of puckers out a little bit, and the skin get thinner, which explains f the rippling effect of cellulite. However, in men, the bands that hold connective tissue in place are arranged in a "zigzag pattern. So, the fat isn't clotted up!

If you don't understand what we mean, just do a pinch test on the thigh of a woman and a man. You can see a mattress like folding on the women's thigh which you won't see in the men's thigh. That said hormones do play a major role in cellulite formation. So, though typically men don't develop cellulite, men with lower levels of male sex hormones can develop it. This goes to women too. Women with low levels of female sex hormones are less likely to develop cellulite.

---
Can Regular Exercising Help Reduce of Cellulite?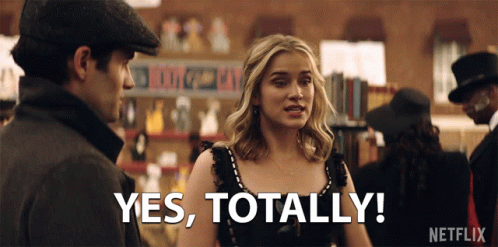 To a certain extend yes. Exercising can firm and tone your muscles as well tighten up your skin which can help to reduce the appearance of cellulite. But, again another myth that often circulates cellulite is that it only affects people who are overweight. But this is a big misconception because cellulite can form in anyone and not just overweight people. Remember, cellulite is a structural issue, and losing weight may or may not help get rid of them. It varies depending on your body and how it reacts to fluctuations in weight.

---
Then, How to Treat Cellulite?

There are many things you can do to treat cellulite. Home remedies, exercises, aesthetic treatments, well the options are plenty. Our best advice is to consult a dermatologist or cosmetic surgeon about what might work best for you. Be sure to ask about side effects, complications, recovery time, expected results, and cost. Now, again though there are many options for cellulite treatments in Malaysia they don't necessarily offer a permanent solution because as soon as the fibrous band clots up again, cellulite forms again.

---
What Are The Popular Cellulite Treatments in Malaysia?

As we said, there are many treatment options for cellulite. Below are some of the most popular ones. We have also included the side effect, longevity, prices and other details of each of the popular cellulite treatments in Malaysia. If you are keen on getting yourself one of these treatments, it is best to first seek medical advise and equip yourself with enough knowledge and information about the treatment prior to going in.

1. Surgery

This is the most popular type of cellulite treatment n Malaysia. It is a surgical procedure that involves inserting a needle under the skin to break up those fibrous bands. The doctor might even use some of the patient's fat as a filler. Pain and bleeding may occur and the results can last up to five years.

2. Laser Treatment

Another one of the common cellulite treatments in Malaysia is the laser. The treatment enough the process of inserting a tiny laser fibre under the skin to heat and melt fat cells. Then, the doctor will slice the fibrous bands that pull down on the skin. Laser treatments can help thicken the skin however it does come with side effects like swelling, bruising, and hyperpigmentation.

3. Non-Invasive Energy-Based Therapies

The non-invasive treatment radiofrequency or acoustic wave to boost your collagen production which can thicken and tighten skin. These kinds of energy-based treatments can also decrease fatty tissue and relax the fibrous bands beneath the skin. But one thing about this treatment is that the results are short-lived and you will need to go for several treatments before you see visible results.

4. Dermal Fillers

Last but not least, is derma fillers. This treatment involves injecting calcium-based fillers to stimulate collagen production and improve the appearance of cellulite. However, the treatment varies depending on the clinics and your individual needs. Fillers are generally safe but can cause reactions like redness, swelling and even bleeding.

---
Now, Where to Get Cellulite Treatments in Malaysia?

There are so many medical clinics providing cellulite treatments in Malaysia. But we know, with so many different treatment options available in Malaysia, it can be hard to make the right choice. So, we have compiled the best five medical aesthetic clinics that are experienced in providing cellulite treatments in Malaysia for you.

1. Beverly Wilshire Medical Centre

One of the most popular medical aesthetic clinics in Malaysia, Beverly Wilshire offers Thigh Lift (Brachioplasty) which can reshape your thighs by reducing excess skin. The treatment can also give a better-proportioned contour of the thighs and lower body. The result of the treatment is seen visible almost immediately but it may take several months for the final results to fully develop. That said, some visible scars will remain, but the overall results are long-lasting, provided that you maintain a stable weight and general fitness.

Address: No. 237, Level 6, 8 & 9 Kenanga Tower, Jalan Tun Razak, 50400 Kuala Lumpur.

Opening Hours: Mon- Fri ( 9 am–7 pm), Sat (9 am- 3 pm)

Contact Number: +603- 2118 2888

2. Premier Clinic TTDI

Premier Clinic is a prestigious medical aesthetic clinic that offers top-notch cellulite treatment in Malaysia. With prices starting from RM499, this clinic offers four types of cellulite treatments (Mesolipo Fat Melting Slimming Injection, Mesotherapy, ONDA Coolwaves and SilkPeel Dermalinfusion) where each can cater your needs. Each of the treatment design to saturate localised fat deposits and reduce the appearance of cellulite. Using the best of the best technology and experienced doctors, rest assured that you're in good hands!

Address: 31, Jalan Wan Kadir 2, Taman Tun Dr Ismail, 60000 Kuala Lumpur, Wilayah Persekutuan Kuala Lumpur.

Opening Hours: Mon (10 am- 3 pm), Tues- Sat (10 am–7 pm)

Contact Number: +6012-662 5552

3. Nexus Clinic KL

Founded in 2001, Nexus Clinic is a popular aesthetic clinic nestled n the heart of Kuala Lumpur's Golden Triangle. The clinic provides a comprehensive range of non-surgical aesthetic procedures and advanced laser treatments including cellulite removal treatments. Using the late scientific approach, their cellulite treatment aims to provide you with the most effective solution that can also blend in easily with your lifestyle. Their treatment can help you get on a path of healthy living.

Address: LG 10, Lower Ground Floor, Wisma UOA II,, Jalan Pinang, 50450 Kuala Lumpur, Wilayah Persekutuan Kuala Lumpur, Malaysia

Opening Hours: Mon- Thurs (8.30 am- 6 pm), Fri-Sat (8.30 am-6 pm)

Contact Number: +6017-2163 569/ +603 21635699

4. EE Clinic

Known for its modest pricing, EE Clinic offers a wide range of cellulite treatments like Cryolipolysis, Freeze-Dried Platelet Rich Plasma, Meso- Lipo Therapy, Micro-Needling just to name a few. All of the treatments are carried out by their highly trained professional doctors, consultants, and therapists who will give you a comfortable and pleasant experience. Plus, they only use the finest and FDA approved products and services, so don't worry you are in safe hands.

Address: Address: 12a, Jln Radin Bagus 8, Sri Petaling, 57000 Kuala Lumpur, Wilayah Persekutuan Kuala Lumpur

Opening Hours: Mon-Sun ( 10 am–7 pm), Tues (closed)

Contact Number: +6018-980 1800

5. DC Clinic

Last but not least in our best places to get cellulite treatments in Malaysia is DC Clinic. Established in 2019, this clinic is known for its amazing service that comes at modest prices. They offer three different types of cellulite treatments which are High-Intensity Focused Ultrasound (HIFU), Shockwave and Thread Lift. All of these treatments are non-surgical and minimally invasive. They aim to provide you achieve natural-looking results with personalised services so make sure to drop by at their clinic.

Address: 40, Jalan Telawi Bangsar, Kuala Lumpur 59100, Malaysia

Opening Hours: Mon-Sat (10 am–7 pm), Sunday (10 am–6 pm)

Contact Numnber: +603 2202 2158

---
Lastly, Are Cellulite Treatments Safe? 

Honestly speaking, any surgery carries its own sets of risk and side effects. Though cellulite treatments aren't a high-risk surgery but bear in mind it is not a one day process. After the surgery, you need time for the wounds to heal and for the body to adjust to the changes. You will most likely experience swelling and bruising and to extend bleeding and tightness in the area for a few weeks after the surgery.

However, the conditions are not the same for all. Different people have a different reaction to it. But that said most of these side effects are temporary and if at all the conditions persist immediately go back to the clinic! But don't worry too much though because like we said cellulite treatments, in general, are safe and not invasive. Plus, with the latest technologies and certified medical experts, the damages and complications are very minimal.