Are you suffering from severe muscle acne and joint pain? Don't worry, just head down to a chiropractor near you. Chiropractors can help minimise the risk of joint dysfunction and help get rid of various body pains. The best part is chiropractic is a non-invasive approach hence it will lead to any side effects!
Now, if you are looking for reliable chiropractors in Malaysia that you can count on, we got you covered. Our team of experts from Beauty Insider Malaysia did the research and has curated the best chiropractic clinics in Malaysia along with all the other information you need to know!

---
Firstly, What is Chiropractic?

Chiropractic is a body treatment that aims to reduce spinal pain and restore your mobility back to normal. It can also alleviate the irritation to the spinal nerve and treat neuromuscular disorders. In general, chiropractic treatment is done manually with hands to adjust the alignment of the spine.

Chiropractors can treat patients with:

Lower back pain
Leg pain (sciatica)
Neck pain
Repetitive strains
Headaches
Advertisement
Sports injuries
Car accident injuries
Arthritic pain
Though primarily chiropractic focuses on treating neuromusculoskeletal disorders, chiropractic does not only treat issues with the nervous system and musculoskeletal system. Chiropractic treatment can reduce pressure on the sensitive neurological tissue in various part of the body, and consequently improve your overall health and well-being.

---
What Are The Benefits of Visiting A Chiropractor?

Seeing a chiropractor can yield many benefits that can dramatically improve your physical and emotional well-being. It can also tighten loose muscles and strengthen the muscle. Apart from that, chiropractic can also decrease on­-going inflammatory process associated with the subluxation. Plus, it can also improve your blood circulation.

---
Where Are The Best Chiropractic Clinics in Malaysia?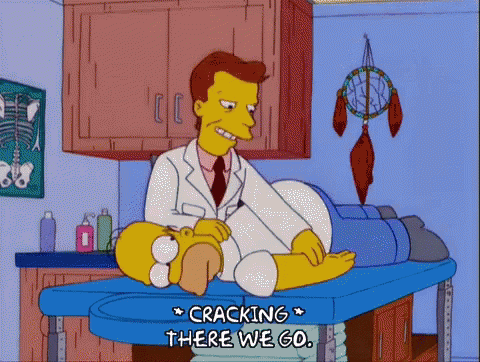 Now that you know what is chiropractic and its benefits, the next step is to visit a chiropractor who can provide you with relief from all these issues. There are many chiropractic clinics in Malaysia and below we have sorted out the top 12 chiropractic clinics in Malaysia who have years of experiences and offers the best services in town.

1. Balance Chiropractic Centre
One of the most popular chiropractic clinics in Malaysia, Balance Chiropractic Centre aims to reduce your pain through the Gonstead Treatment of Chiropractic. The Gonstead treatment can restore and help maintain the optimal health of your bones by locating and correcting interference caused by vertebral subluxation. All of their chiropractors are extremely professional and hold years of experience in the field.

Address: C3A-G, Jalan Selaman 1, Dataran Palma, 68000 Ampang, Selangor

Contact Number: +6017 668 8239

Opening Hours: Mon (8:30am–12:30pm, 2:30–6:30pm), Tues (8:30am–12:30pm),Wed (Closed), Thurs (2:30–6.30pm), Fri (8:30am–4pm)

2. Axis Chiropractic Damansara
Axis Chiropractic Damansara combines the art and science of chiropractic to help you achieve optimal recovery. They use state of the art technologies and effective physical therapy to allow you to receive the best of both worlds in each of their treatment session. We strongly believe their all-rounded highly quality treatments can give you the best experience.

Address: LG00B, The Club @ Bukit Utama, Bandar Utama Damansara, 47800 Petaling Jaya, Malaysia

Contact Number: +6016 676 2910

Opening Hours: Tues- Fri (10am- 8pm), Sat & Sun (10am- 4.30pm)

3. Chew Spinecare & Wellness Clinic
For those of you who are residing in Johor Bahru, we've found the best chiropractic clinic in town. Chew Spinecare & Wellness Clinic is founded by Dr Chew who trained and practised in the USA. The clinic is known for its impeccable service and friendly staff. Performed under uttermost care and safe environment, this clinic can provide your spine to relieve from all discomfort without surgery or medication.

Address: No.16-1, Jalan Taman Molek 1/10, Taman Molek, 81100, Johor Bahru, Johor, 81100 Johor Bahru

Contact Number: 07-351 4885

Opening Hours: Mon ( 8am–5pm), Tues- Sat ( 9.30am- 6pm), Sun (1:30–5pm)

4. PUSRATU
PUSRATU which stands for Punca Saraf Rawatan Tulang Belakang is established in 1996 by Tahib Mohd Azmal bin Mohd Noor. The clinic specialises in various kinds of chiropractic treatments for lower back pain, slip disc, knee/shoulder/chest pain as well as headaches and migraines.

Address: No.23E, Blok 2, Tingkat 5, Worldwide Business Park, Jalan Tinju 13/50, Seksyen 13, 40100 Shah Alam, Selangor

Contact Number: +6019 476 2640

Opening Hours: Mon- Sun ( 9am–6pm)

5. Aligned
Aligned is a modern-day chiropractic clinic that specialises in treating musculoskeletal conditions using the Gonstead chiropractic approach. They offer treatment for arthritis, golf injuries, headaches, migraines as well as pinched nerves and postural syndromes. Their team is committed to providing you with the most complete, effective and safe care.

Address: 23-8 The Boulevard, Lingkaran Syed Putra, Mid Valley City, 59200 Kuala Lumpur

Contact Number: +6018 662 5503

Opening Hours: Mon-Sun (10am- 7pm), Thurs (Closed)

6. Elite Spine Chiropractic Centre
Elite Spine Chiropractic Centre is a chiropractic centre that provides an integrated, safe and high quality chiropractic care to their patients. Their professional and elite doctors will provide an extensive consultation and physical examination in order to accurately identify the root cause of your condition. After a complete and thorough analysis, their expert team of doctors will customise and plan a treatment program specially for you. Feel refreshed, renewed, and most of all free from pain at Elite Spine Chiropractic Centre.
To book an appointment click here.
Address: No.4, Jalan Ara SD7/3A, Bandar Sri Damansara, 52200 Kuala Lumpur | No. 44-LG, Olive Hill, Jalan BS 1/3, Taman Bukit Serdang 43300 Seri Kembangan, Selangor.
Contact Number: +6017 618 0084
Opening Hours: Monday: Closed
Tuesday To Friday: 9:30am to 7pm
Saturday To Sunday: 9:30am to 4pm
7. Chiropractic Specialty Center
Reclaim your life from pain at Chiropractic Specialty Center. They provide integrative spine and joint treatments through advanced methods and breakthrough technology. Serving the Klang Valley from seven convenient locations. If you suffer from neck pain, back pain, slipped disc, painful shoulder, hip pain, knee pain, wrist pain, headaches, migraines, jaw pain, tinnitus, foot pain, scoliosis, sciatica or nerve pain; they're only one call away!
Address: Their 7 locations can be found all around Klang Valley.
Contact: They do have a separate phone number for all their locations. Their main whatsapp is +6017 269 1873
8. OneSpine Chiropractic & Physiotherapy Center
Since 2018, OneSpine's mission has been to help people live a more natural life without the intervention of surgical procedure and intake of drugs. They Strive to Treat more patients everyday and help people regain their confidence and get their active lifestyle back on track. They believe that giving utmost care and attention to the patients along with treatment is the key to heal the most severe of problems. Book an appointment here.
Address: No.38, Jalan Tun Mohd Fuad 1, Taman Tun Dr Ismail (TTDI), 60000, Kuala Lumpur.
Contact: +6017336 6010
Operating Hours: Monday to Friday- 10:00am to 8:00om
Saturday 10:00 am to 5:00 pm
Sunday 10:00 am to 5:00 pm
9. Lifestyle Chiropractic & Physiotherapy
Lifestyle Chiropractic & Physiotherapy's goal is to restore your mobility, keep you moving and ensure your rehabilitation is effective, efficient and stress-free. Established in 2013, this chiropractic centre offers the highest standards of treatment and patient care with affordable rates. Book your appointment by giving them a call or sending a quick message on their Facebook page.
Address: Lot T129 & T130, Third Floor, 285 Jalan Maarof, Bangsar Shopping Centre
Contact: +6016262 4476
Operating Hours: Tuesday: Closed
Monday To Friday: 10:00am to 6:00pm
Saturday To Sunday: 9:00am to 6:00pm
10. Mind, Body, and Soul Chiropractic
Awarded as one of the best Chiropractors in Kuala Lumpur, Mind Body & Soul believes that through proper active rehabilitation after passive treatment is essential towards the path of wellness. Female and male professionals are available for those who prefer to be treated by the same gender. Their services include, Physiotherapy, Chiropractic, Pilates, Hydro-Pilates, Exercise Rehabilitation, and Wellness. Book your slot today by giving them a call or Whatsapp message. For more information, visit their Facebook page.
Address: B2, 03-02, 13, Jln Doktor U1/67, Kawasan Perindustrian Temasya, 40150 Shah Alam
Contact: +6019 234 1314
Operating Hours: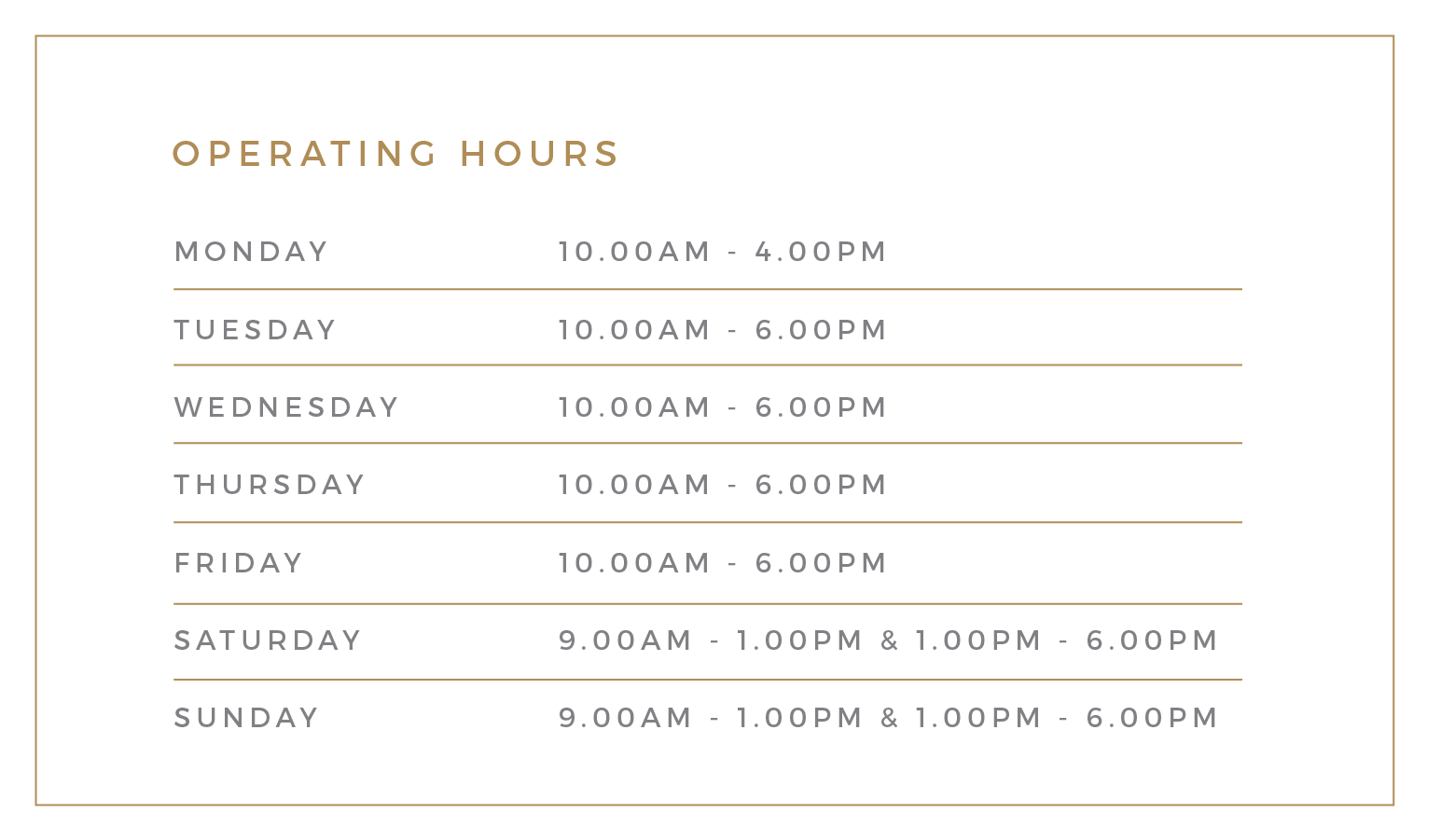 ---
Who Should Visit A Chiropractor?

One of the most obvious signs that you need to visit a chiropractor is when you are experiencing chronic back pain. There are many reasons to what causes back pain and the most typical reasons are wrong sitting posture, unhealthy lifestyle, lack of physical exercises and more. rove one's physical and emotional well-being. If you are suffering from any of these scenarios, it is best you visit a chiropractor ASAP! A chiropractor can help prevent something from going wrong in the first place.