Our Health Director-General Datuk Dr Noor Hishma Abdullah told the press yesterday that wearing a mask is useless if you're not doing it properly! And by properly he means we should NEVER bring our masks down to the chin even when we're eating. Below, Beauty Insider Malaysia has gathered all the reasons why you should not bring your mask down to the chin!
---
Why You Should Never Bring Your Mask Down to The Chin?
A new normal that we're all getting used to is wearing our masks. We rarely leave our houses without our trusted face masks and even if we do, there are only a few places that actually allow you to enter their premises without masks on.
When you bring your mask down to your chin or neck, you're essentially contaminating it through the exposed area. When this happens, your mouth and nose will be infected by bacteria and even viruses. If you're out for a meal, instead of bringing your mask down, just remove it completely. Make sure to always carry spare masks with you.
---
Remember To Wear Your Mask and Practise Social Distancing!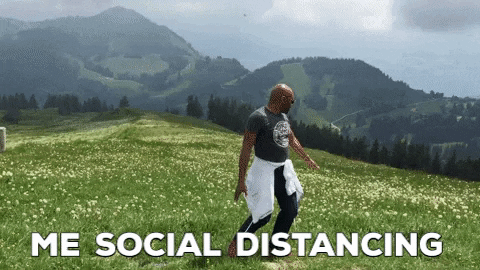 We need to remember that despite being in the Recovery Movement Control Order, the Covid-19 threat isn't behind us. We recorded 15 new cases yesterday with four imported and 11 local transmission cases. And in these past one week, the cases in Malaysia is only going up!
According to Astro AWANI, four new clusters have also been detected at:
Pitakwa PUI cluster
Shirala PUI cluster
Kuching medical centre cluster
Jupiter cluster
So, wear your masks at all times and practice social distancing. Download the MySejahtera app and register before you enter any premises. Remember, the fight against Covid-19 doesn't lie on the shoulders of our frontliners alone, we're in this together!