Skin
Dry Skin 101: Learn How to Banish Dry Skin With Our Expert Insight!
Bye-bye dry skin!
By: Beauty Insider Journalist / September 12, 2023
For those suffering from dry skin, we know how annoying and distressing it can be. Dry skin can have a few different causes, like humidity, showering in really hot water, or it can be genetic. But don't worry, even if you have naturally dry skin, there are so many things you can do to improve your skin condition. Beauty Insider Malaysia has done dry skin 101 that can provide you with all the information you need to tackle dry skin issues!
---
What is Dry Skin?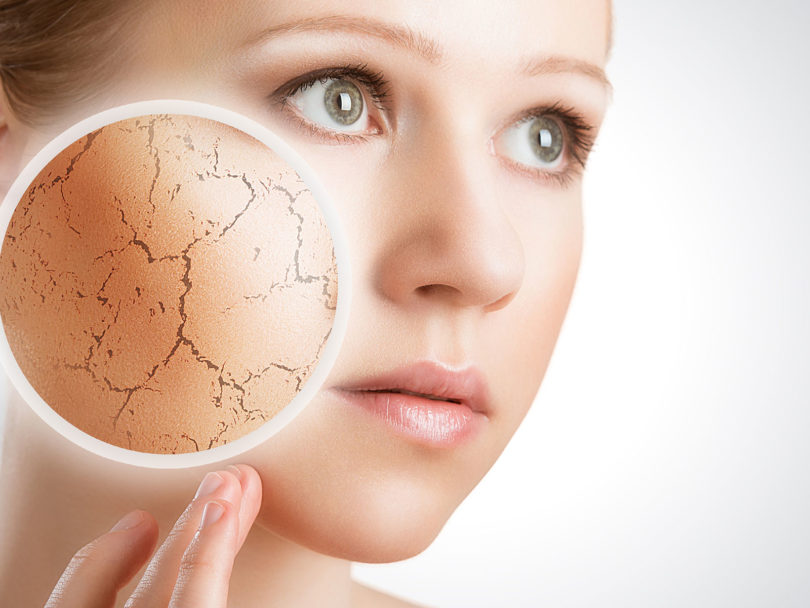 Let's start off our dry skin 101 with some basic definition. Dry skin is a very common skin condition that occurs due to the lack amount of water in the epidermis, the most superficial layer of the skin. Medically, this situation is known as xerosis. Both males and females are equally prone to dry skin issues. Old people, in particular, have a higher risk of developing dry skin as their skin tend to have diminished amounts of natural skin oils and lubricants.
Some of the areas (apart from the face) that are most commonly affected by dryness are the arms, hands, and particularly lower legs. In some cases, environmental factors like humidity and temperature, have a profound effect on the amount of water retained within the skin. With that said, simple prevention and treatment measures are very effective in the treatment of dry skin.
---
What Causes Dry Skin?

Well, there is no single cause of dry skin and the causes can be classified as external and internal. In general, external factors are the most common underlying cause and are the easiest to address. Here are some causes of dry skin, along with in-depth explanations of how it affects the skin.
External factors that cause dry skin:
Over-washing with harsh soaps
Lack of moisture
Cold environmental temperatures
Low humidity
The types of soap you use affect your skin more than you know. If your skin feels overly tight after bathing, it's an indication that the soap you use removed too much water and natural skin oils, which ultimately results in drier skin. In fact, excessive use of soaps can worsen dry skin.
However, you can cure this by loading your skin with moisturisers, but be wary because dry skin may persist or worsen if you use the wrong moisturisers. Apart from external factors, dry skin can also be caused by internal factors.
Internal factors that cause dry skin:
Medication
High blood pressure
High cholesterol
Ageing
Diseases like eczema, psoriasis, diabetes, hypothyroidism
Malnutrition
Sometimes, medication can result in dehydration, which leads to dry skin. The most common skin drying medications include those for high blood pressure, high cholesterol, allergy, and acne medications. Apart from that, ageing can also make one prone to dry skin because as you age, your skin starts to lose collagen which essentially keeps the skin healthy in the first place. In addition, diseases like eczema, psoriasis, diabetes, hypothyroidism, and malnutrition are all associated with dry skin.

---
What Are the Symptoms of Dry Skin?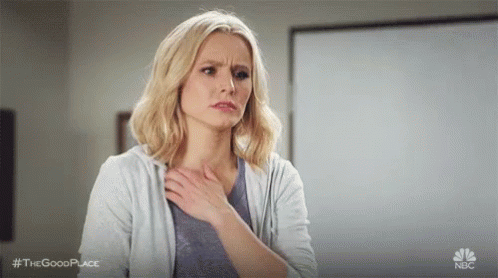 Next, in our dry skin 101 is the symptoms of dry skin. The most common symptom is irresistible itchiness. Some of the other symptoms include the skin feeling tight and dry. Severe dryness can lead to red patches on the skin. Typically, you can feel these symptoms on areas like the arms, hands, lower legs, abdomen, and areas of friction such as ankles and soles. If you leave those dry skin untreated, it can become more severe and lead to cracks and fissures!
These are the key symptoms of dry skin:
Itching
Rough and dry skin
Red plaques of eczematous skin (nummular eczema)
The itchiness may worsen depending on the severity of dry skin. Constant scratching and rubbing the skin may cause the skin to become tight and leathery. In fact, harsh scratching can lead to wounds and infections.
---
What Are the Best Treatments for Dry Skin?

Any skin care expert would agree, that the best treatment for dry skin is to pamper your skin with enough moisture! When you are picking a moisturiser for yourself go for those that are emollient base. Emollient is a substance that inhibits the evaporation of water. Also, stay hydrated by drinking lots of water because ultimately the main goal of any dry treatments are to stop the itching, prevent loss of water, and restore skin hydration.
---
What Are the Best Home Remedies for Dry Skin?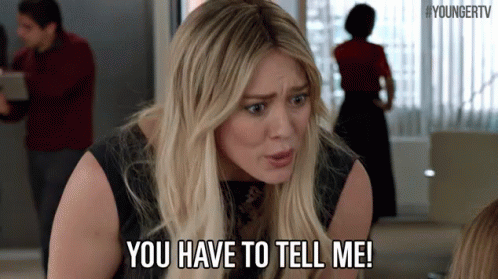 This is the interesting part of the dry skin 101 where we talk about solutions. There are a variety of home remedies you can do to get permanent relief from dry skin woes! Below we have gathered the best five home remedies for dry skin and backed it up with some scientific evidence on why these remedies are effective!

1. Apply Coconut Oil On Dry Patches
Coconut oil is the best home remedy for treating dry skin. It was found to significantly improve skin hydration and increase the number of lipids (fats) on the surface of the skin. Plus, coconut oil also contains saturated fatty acids that have emollient properties which act as a moisturiser by filling in gaps in dry skin, making it smooth.
2. Drink One Glass of Milk Everyday
Another common ingredient that can help heal dry skin significantly is milk. A research from 2015 suggests that milk can improve dry skin because milk contains a fat called phospholipid, which can improve the skin barrier.
3. Have an Oatmeal Bath Once a Week
Trust us, oatmeal is another natural ingredient that can help treat dry skin big time. A study found that the anti-inflammatory and anti-oxidant properties of oatmeal can help treat dry skin. Next time you take a shower, just add some powdered oatmeal to your body wash as it can help to relieve dry skin.
4. Eat Foods That Are Rich in Antioxidants
There are some foods which can reduce inflammation and dryness. In general, foods that are rich in antioxidants can minimise damage from toxins and help your body make healthy cells.
Some of the best foods for dry skin include:
Watermelon
Tomatoes
Carrots
Red beans
Peas
Lentils
Salmon
Cucumber
5. Make a DIY Face Mask Using Avocado
Avocado is another natural way to soothe dry skin. Just blend avocado and mix it with a teaspoon of olive oil and honey. Apply the mask to your face, leave it on for 15 to 20 minutes, and then wash it off. To finish it off, apply your regular moisturiser. Do this two to three times a week, and watch your skin transform in no time.
---
What Are The Best Skincare Products for Dry Skin?
Next in line in our dry skin 101 is products for dry skin! We know, with so many dry skin products in the market, you can get lost in finding the one that works for you. To help you out, below we have handpicked the best dry skin products available in Malaysia that you should add to your beauty bag now!
1. Best Cleanser – Kiehl's Cucumber Herbal Conditioning Cleanser
Mild, light, yet effective, this facial cleanser can thoroughly cleanse your skin without over-drying or stripping skin of its natural oils. It has a specific non-drying formula that helps to keep the skin's natural hydration, whilst gently removing impurities. This cleanser has a gel-type texture, which is also effective in removing excess oil, dirt, and debris.
Why we love it:
Perfect for all skin types, including dry and sensitive
Formulated with hydrating ingredients like cucumber and glycerin
Easily removes excess oil and impurities
Price: RM125.00
Where to buy: Kiehl's Malaysia
2. Best Toner – Jumiso Waterfull Hyaluronic Toner
The Jumiso Waterfull Hyaluronic Toner has a perfect texture that is suitable for all skin types. It is powered by their propriety waterfull 7 complex hyaluronic acids, which helps to strengthen the skin's moisture barrier. Jumiso offers products that help restore your skin back to its healthiest state, and the Waterfull Hyaluronic Toner is no exception. If you have dry skin, this is also your ultimate hydrating solution as it offers quite the moisture boost. Furthermore, the ceramides within its formula also help lock in moisture and protect your skin from external irritants.
Why we love it:
Balances water and oil levels in the skin
Perfect for rough and flaky skin
Contains different sizes of hyaluronic acids to penetrate into different levels of the skin
Price: RM94.76
Where to buy: STYLEKOREAN
3. Best Toner – Fresh Rose Deep Hydration Facial Toner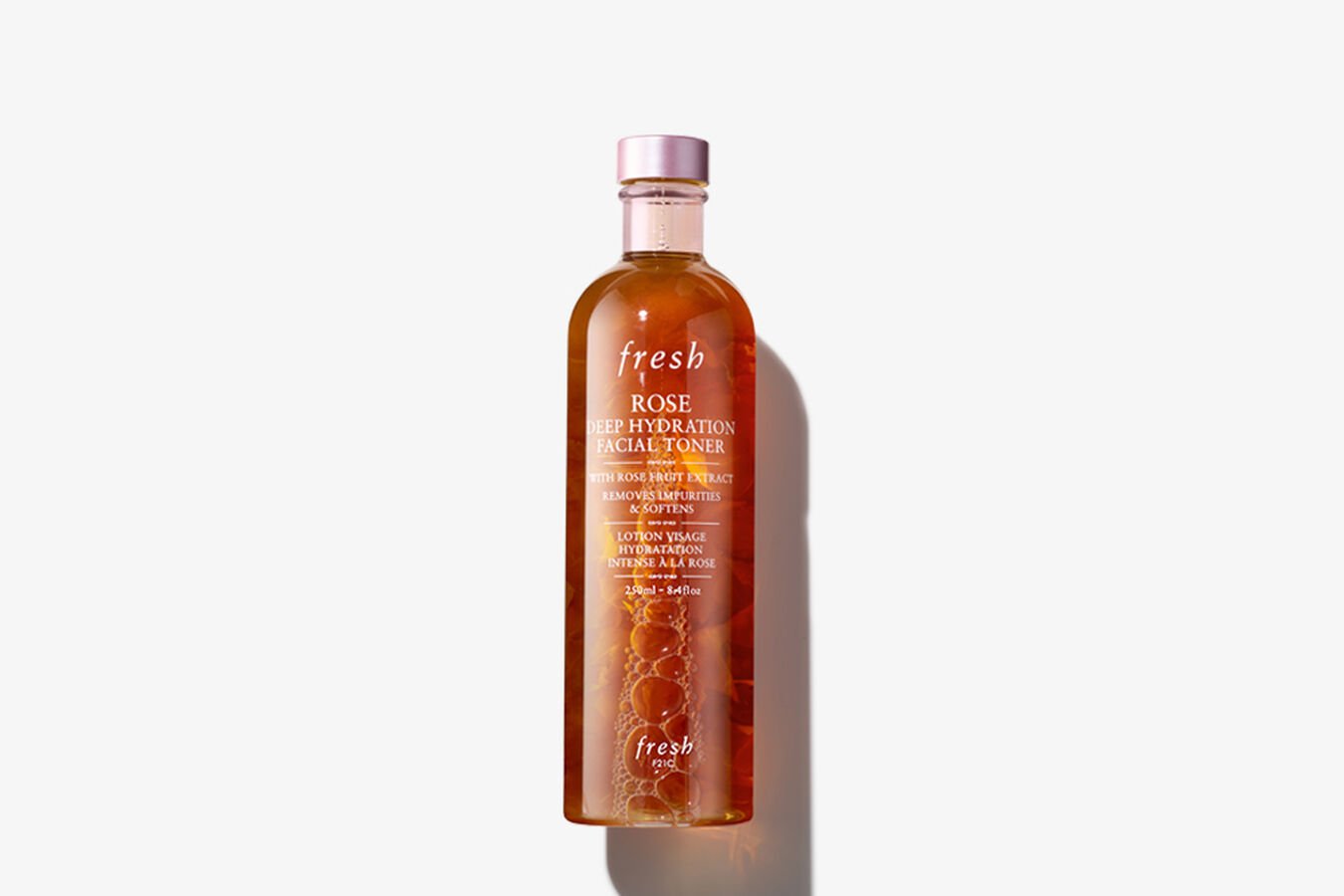 We just know you've heard about this one, and it's so worth the hype. Infused with real rose petals, the Fresh Rose Deep Hydration Facial Toner can help soften the skin and refines the appearance of pores. The gentle formula can deeply cleanse the skin as well as help clear any form of residual impurities. It can leave your skin feeling refreshed and hydrated all day long.
Why we love it:
Alcohol-free
Contains real rose petals and hyaluronic acid
Leaves skin feeling silky soft
Price: From RM110.00
Where to buy: Sephora Malaysia
4. Best Serum – Millefleur Fresh + Glow Intensive Hydrating Serum
The Millefleur Fresh + Glow Intensive Hydrating Serum contains a formula that is vegan and free from both fragrance and sulphate. This gel-based formula also consists of ingredients that are natural and rich in both antioxidants and vitamins! Besides that, it also contains aloe vera, alpha arbutin and sodium hyaluronate. All of these provide different benefits of healing, brightening and moisturising. With antioxidants, it can help to boost cell restoration and make your skin look and feel healthier!
Why we love it:
Vegan formula
Free from sulphate and added fragrances
Contains hydrating, healing, brightening, and anti-inflammatory properties
Price: RM118.00
Where to buy: Millefleur
5.  Best Facial Oil: Elemental Pick RENEW | TREATMENT OIL with Squalene and Jojoba
If there's one product to help with dry skin, it's a facial oil, and there's absolutely nothing better than the Elemental Pick RENEW | TREATMENT OIL with Squalene and Jojoba. A clean and sustainable beauty brand, Elemental Pick is dedicated to support the skin's health by using all-natural ingredients. The RENEW | TREATMENT OIL with Squalene and Jojoba is formulated with plant-derived squalane, in addition to jojoba oil. This oil is extremely similar to your skin's own natural oil, and it has soothing and anti-inflammatory properties. Not only can it reduce irritation and redness, it's also able to boost collagen, fight free radical damage, reduce fine lines and wrinkles, as well as treat acne.
Why we love it:
Vegan and cruelty-free
Hypoallergenic and non-comedogenic
Free from parabens, sulphate, mineral oils, dyes, and fragrance
Price: RM 99
Where to buy: Elemental Pick
---
6. Best Moisturiser – Body Shop Vitamin E Moisturizer
A lightweight moisturiser that's perfect for both daytime and nighttime, this can help protect and lock in moisture for all-day hydration. It will leave skin your feeling fresh, silky-soft and looking more radiant. Packed with plumping hyaluronic acid and wheat germ oil, this moisturiser can help ward off dryness in no time. In addition to that, this moisturiser is formulated with Vitamin E, which can reduce the appearance of dark marks and scars.
Why we love it:
Provides hydration for up to 48 hours
Dermatologically-tested
Easily absorbed into the skin
Price: RM139.00
Where to buy: The Body Shop Malaysia
7. Best Face Mask – Avene Soothing Moisture Mask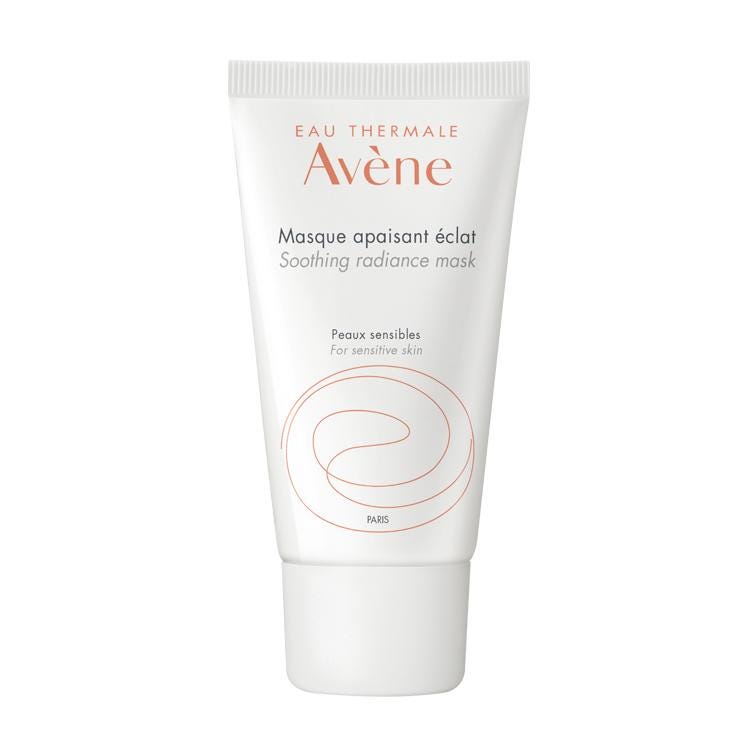 The Avene Soothing Moisture Mask can help nourish your skin with an ample amount of moisture. Rich In Avène Thermal Spring Water, this mask can restore hydration back into your skin. Perfect for those with red or irritated skin, this mask is amazing at restoring the skin's natural barrier. Use it two to three times a week and watch your skin replenish and look healthy and radiant.
Why we love it:
Strengthens skin barrier
Redesigned for maximum skin absorption
Leaves skin feeling smooth and soft
Price: RM104.00
Where to buy: Watsons Malaysia
8. Best Night Cream – Dr.Jart+ Cicapair Sleepair Ampoule-in Mask
If you're anything like us and you can't get enough of the famous Cicapair, definitely give the Cicapair Sleepair Ampoule-in Mask by Dr Jart+ a try. This overnight mask creates a protective shield over the skin to prevent moisture loss and restores your skin overnight, without feeling greasy or heavy. In fact, it'll actually leave your skin feeling velvety soft! Perfect for those with dry and sensitive skin, this Ampoule-blended sleeping mask improves skin elasticity, skin tone and skin texture.
Why we love it:
Doesn't feel heavy or greasy on the skin
Prevents moisture loss
Strengthens the skin barrier
Price: RM170.00
Where to buy: Threebs
How to Treat / Prevent Dry Skin?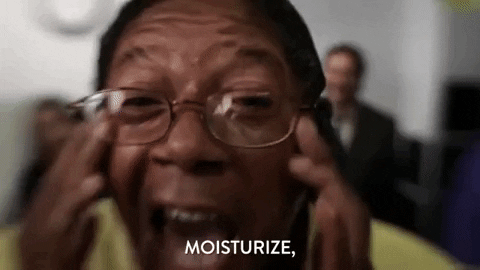 In this section of our dry skin 101 is prevention methods for dry skin. There are so many simple things you can do to prevent your skin from drying out. From decreasing your bathing time to avoiding strong soaps, all you have to do is a little more hardworking in taking good care of your skin.
Try these tips to keep skin from getting excessively dry:
Keep shower time to 10 minutes or less.
Shower in lukewarm water and avoid using hot water.
Opt for mild and gentle cleansers with added moisturizers.
Pat your wet skin with a soft towel, don't rub.
Avoid itching or scrubbing dry skin patches.
Most importantly, drink plenty of water.
As we said, it is super simple to prevent and treat dry skin. Using simple lifestyle changes and equipping yourself with good dry skin products, you can prevent dry skin from occurring! Remember, if left untreated, dry skin can get worse. So, lower your risk of complications, and start on dry skincare regime now.
---
When to See a Doctor?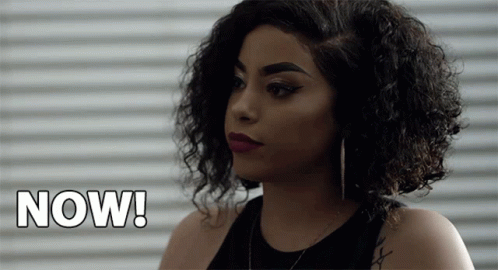 Lastly, in our dry skin 101, let's talk a look at when it's the best time to visit a doctor in regards to dry skin issues. In most cases, dry skin responds well to all the above lifestyle choices, home remedies, and products. However, if the conditions persist or get worse, visit a doctor immediately. Large areas of scaling or peeling skin is a sign that you need immediate medical attention so don't wait!
---
If you enjoyed this article, be sure to follow Beauty Insider on Facebook and Instagram!