Wellness
Essential Oils 101: An Extensive Guide To Find 'The One' For Your Needs
If you're a fan of amazing scents and then essential oils might be just the right thing for you.
By: Beauty Insider Journalist / August 19, 2022
Essential oils are the new talk of the town in Malaysia! Yesss, you can find essential oils almost everywhere, from drugstore shelves to high-end cosmetics essential oils have earned a prized position in many beauty regimes and ingredient lists. In fact, the choices of essential oils in Malaysia abounds! If you're a fan of amazing scents and approaching beauty and well being the old fashioned way, then essential oils might be just the right thing for you.
To your surprise, essential oils are a huge part of our heritage! Yes, the natives (Orang Asli) in Malaysia have been using essential oils as a form of alternative medicine to support health and well-being for more than 1000 years! Essential oils have always been seen as miracle workers that do wonder for our skin, hair and body!
But what exactly are essential oils and why are they so popular? Are they safe and do they carry any side effects? Also, where to buy essential oil in Malaysia? Who are the best essential oil suppliers in Malaysia?! Well, we know, all these questions are running wild in your head. So, to help you understand the ins and outs of essential oils, we have gathered a comprehensive guide to essential oils.
What Are Essential Oils?
Essential oils are miracle workers, legit! They're made of compounds from plant extracts like leaves, roots, fruits or stems and so on. Generally, plants and fruits have major therapeutic benefits and deep aromas hence make sense to turn them into oils that we can use. Despite the name, essential oils aren't really oily! They're called 'oils' because they contain the oil-soluble compounds that give the distinctive aromatic and beneficial properties.
How To Use Essential Oils, Actually?
Although they are most commonly used in the practice of aromatherapy, you can use essential oils in various ways. Firstly, you can directly apply it to your skin because our skin can absorb some plant chemicals really well. Do bear in mind that essential oils contain high active ingredients. So, if you're applying it on your skin make sure to dilute it. Apart from using it on your skin, you can also smell them. Yeap, studies show that inhaling the aromas from essential oils can stimulate the limbic system.
The limbic system is the part of our brain that plays a role in emotions, behaviours, sense of smell, and long-term memory. That's why certain smells can trigger certain memories or emotions. Interestingly, the limbic system also plays a role in controlling nervous systems like breathing, heart rate, blood pressure and such. So, by surrounding yourself with the divine smell from essential oil you are doing both your mental and physical health favour.
PSA: Bear in mind tho, essential oils are not meant for consumption! Means you should never ever try to drink them or include them in your food. Stick to inhaling the smell and applying them to the skin to stimulate your senses. Apart from that, essential oils bring so much good to our health. That brings us to the question!
What Are The Benefits of Essential Oils?
Essential oils carry a vast number of benefits. One of the most apparent ones is it can significantly reduce stress and anxiety. Many healing therapies use the smell of essential oils to treat anxiety and stress. To add on to that, massaging yourself with essential oils can help relieve muscle tensions and pain. Studies also say that smelling essential oil can improve your sleep quality! Furthermore, applying it to your skin regular can make your skin softer and smoother.
How To Pick The Right Oil For Yourself?
Here's the catch though, not all essential oils carry the same benefits. Each oil has its own pros and cons. So, it is best for you to know the individual benefits of the oils so that you can pick the best for your needs. Fret not, below are some of the most popular essential oils in Malaysia along with their own set of goodness!
Rosemary oil: can stimulate hair growth and reduce inflammation
Sandalwood oil: can reduce stress and improve blemishes on the skin
Jasmine oil: can improve sleep quality and increase sexual libido
Tea tree oil: can treat nail fungus and heal minor wounds
Lavender oil: can ease off menstrual pain and anxiety
Chamomile oil: can improve digestion and treat eczema
Are All Essential Oils Natural?
NO! Not all essential oils are created from 100% natural ingredients! In fact, most essential oils are created synthetically, instead of using plant extracts. It can be hard to tell the difference tho but if you really want to enjoy the maximum benefits of the oil, then don't be lazy and do your research! Read the ingredients list and don't just rely on the smell to gauge its authenticity. Cuz, let's be realistic you can't tell the difference between real lavender oil to a synthetic one just by smelling it!
However, if you can tell the difference, then damn but most of us cannot (fret not!!!) In that case, do your research, we can't repeat this enough! You are not going to lose anything by taking your time and finding out more about the product that's going to on your skin! Make sure you're buying the finest quality oil from a reputable essential oil supplier in Malaysia. In case, you wonder, where to buy essential oil, we got you covered below!
Where to Buy Essential Oil in Malaysia?
There are plenty of amazing local beauty brands that make amazing essential oils. Here are our top picks. Not just do these oils do wonder for your skin but they also come in a reasonable price tag!
1. Tisserand Your Feel Good Essentials
Another winner of the 2022 Beauty Awards, Tisserand essential oils are 100% pure natural, raw made, or ethically obtained, and this is clearly noted on each of their oils. Aromatherapy specialists make the essential oils using only the purest essential oils of the highest quality. This package includes a trio of organic essential oils for mood enhancement that may be used as a masseuse blend, diffuser blend, or bath oil blend.
Shop Tisserand's essential oils online now!
2. Alqvimia Sweet Flower Essential Oil Blend
The winner of Beauty Insider's Beauty Awards 2022, The Alqvimia Sweet Flower Essential Oil Blend harmonises and revitalises the atmosphere owing to the synergy of rock rose and lemongrass essential oils. It also has revitalising characteristics for the atmosphere, which helps with cleansing. Its fragrance fills the air with the amber, tenacious, sweet, and balsamic aroma of rock rose, which blends with the crispness of lavandin flowers and the citrus aroma of bergamot and lemongrass, creating a pleasant balance and welcoming tranquilly and well-being.
Shop Alqvimia Sweet Flower Essential Oil Blend online now!
3. Soap Artisan
Hailing from Taiwan, Soap Artisan is a local beauty brand that retails bath and beauty products that are handcrafted using all-natural local products. They offer a wide range of essential oils that will take you on an uplifting journey both physically and mentally! Their range includes unique selections such as black pepper oil, carrot seed oil, ginger essential oil and more! All of their essential oils are 100% pure, except Jojoba oil that has been diluted with 3% oil.
Shop for Soap Artisan's essential oils online now!
4. Claire Organics
Named after her daughter, Claire Organics, this local brand handcrafts natural skin and body aromatherapy and essential oils. The owner, Grace Lee, wanted to create their own soaps and oils that they would want to use themselves, without hidden or even harsh ingredients that they people may or may not know are in their products. Their essential oils will soothe and calm both the skin and the senses as you massage it in. They're also great to pair with as you meditate or to mix in with your favorite night creams!
Shop Claire Organics on Insider Mall!
Shop Now
5. Hijau Philosophy
Standing steer clear of anything chemicals, Hijau Philosophy is all-natural, 100% vegan and cruelty-free Malaysia beauty brand. They are in fact the specialist in producing pure, high standard essential oils. Their oils will take you on a whole new healing journey that'll surely restore calm in your hectic lifestyle. Not just are their products the highest of standards but also affordable. With no added preservatives and alcohol, Hijau Philosophy's essential oils are just what you need for a rejuvenating experience.
Shop Hijau Philosophy's essential oils online now!
6. Tanamera
Tanamera, which means Red Earth Malay, is a proudly family-owned local brand that's been in existence since 1995! They are firm adherents of natural beauty products, hence sticking to that all of their products are 100% and eco- friendly! Using local traditional medicine teachings and ingredients as an inspiration, their essential oils are the finest in its clan. Their oils range from a variety of local herbs such as basil, ginger; green coffee. Their best seller, however, is the special herbal oil with a palm oil base.
Shop Tanamera's essential oils online now!
7. iL Puro
Founded by a former lawyer, iL Puro is a local beauty brand that produces goods that are solely handmade.They have a huge range of natural organic essential oils that we bet you'll love! Their options include sweet basil oil, nutmeg oil, vetiver oil and more! Perhaps the best part about their essential oil is that it is suitable for everyone! By, everyone we mean it, Pregnancy: during pregnancy use essential oils in half the usual stated amount. Pregnant women, old people, children even babies can use their products!
Shop iL Puro's essential oils online now!
8. Puras
Puras is known for producing quality essential oils in Malaysia! They put meticulous care to ensure all their products don't compromise on authenticity, integrity and quality. Made from only plant-derivative and raw materials, they're one of the world's pioneers in adopting a holistic approach in formulating natural healing products. Their essential oils come in two types, single notes and synergistic blends. Single notes are pure, concentrated plant extract whereas synergistic blends are oils developed by renowned French physicians.
Shop Puras's essential oils online now!
Finally, Are Essential Oils Safe?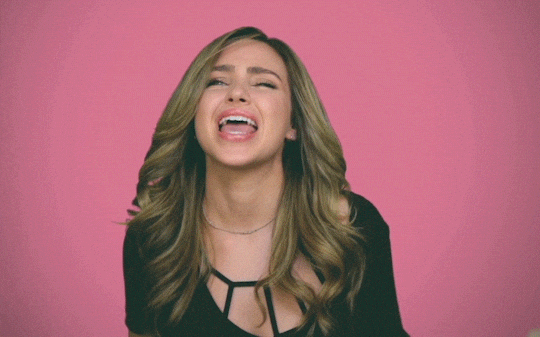 Rest assured cause generally, essentials are safe to use but, don't apply pure essential oils directly on your skin. Always make sure to dilute it to prevent adverse reactions. As a general rule, you should keep the concentration levels of essential oils below 5%. You can dilute it with a carrier oil ( a vegetable-based oil). Even after dilution, avoid using essential oils around your eye areas as it may cause sensitisation. In case, you got it in your eyes wash it away immediately with cold water!
Furthermore, essential oils are for external use only so it should never be taken internally without the advice of a professional medical expert. Regardless, it is best to use essential oils as external remedies only. This is mainly due to the potential irritation and damage that they can cause to the mucous membranes and delicate stomach lining in undiluted form. Discontinue using them immediately if you start noticing rashes.
Also, remember to keep your essential oils out of reach from children. If a child accidentally swallows it, then please seek medical advice immediately! To add on, essential oils are flammable! So, don't place your essential oils directly to heat and light. Sunlight can damage the properties of the oil. So, for a longer shelf life make sure to place your oils in a dry, close, room temperature place.