What Is A Hot Stone Massage?
A hot stone massage is a type of massage therapy where the therapist places a few smooth hot stones on specific points on our body and presses it down on the body with a deep pressure without causing much pain. In the older days, the Native Americans used to heat up stones using fire and place it on their body as relief from muscle aches.
---
How Is A Hot Stone Massage Performed?
In the present-day massage therapists uses a specialised stone called basalt stone for the therapy. Basalt stones are a great conductor of heat which gives it the ability to retain heat longer than any other type of stone. For massaging purpose, the stones are heated in hold water using a professionally designed heater until the temperature hits about 110 and 130 degrees Fahrenheit.
Different people have different tolerance to heat, so the therapist will ensure that the temperature of the stone is not causing discomfort to you. If it does burn your skin, the therapist will usually place a flannel sheet or terry cloth towel between the stones and the skin to ease off the burn. Holding stones in both hands, the therapist uses gliding movements to move the stones along the muscles. The length of a typical hot stone massage is between 60 and 90 minutes. The heat from the stones will loosen up tight muscles and reduces muscle aches. It will also help in releasing toxins, relieving pain and improving circulation.
---
All The Amazing Health Benefits of Hot Stone Massage.
1. Hot Stone Massage Improves Your Sleep Quality.
Based on a study, stone massages are better are promoting good sleep compared to may to sleeping pills. Hence, a stone massage is a great therapy for those suffering from insomnia. This is because the heat on your back massage helped promote relaxation and sleep.
2. Hot Stone Massage Reduces Stress.
A hot stone massage is an effective stress-busting therapy. Several studies have shown that hot stone massage reduces stress and anxiety and improves cardiovascular health. According to a study by WebMD, hot stone massage has helped relieve anxiety and lowered the cortisol levels of 12 people by up to 50% while increasing levels of neurotransmitters that help reduce depression.
3. Hot Stone Massage Increases Metabolism.
The hot stone massage is a great massage for those who want to lose some extra pounds off their body. The heat from the stones will expand your body's blood vessels. This can improve blood circulation and energy flow throughout the body. This can detoxify and stimulate our immune system and improves digestion.
4. Hot Stone Massage Can Make You More Flexible.
A hot massage can reduce the tension between muscles and improve your joints flexibility. If you suffer from cold hands and feet, stiff joints, or fatigued muscles, hot stone massage is the best kind of therapy for you because it will your limb lose and light limber than ever.
---
What Are The Possible Risks?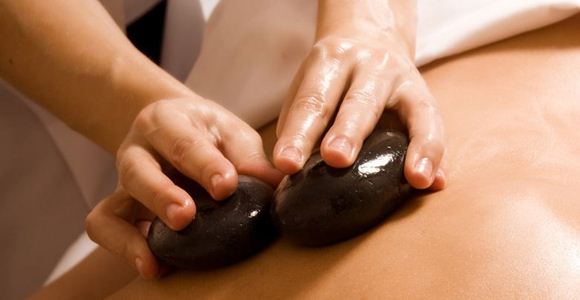 Despite having so many benefits and being rated safe, hot stone massage isn't recommended for everyone. Patients with serious muscle injuries should consult a doctor before getting a hot stone massage, as it might aggravate the existing injury. Here are some factors and reasons for you to not get a hot stone massage.
1. Pregnancy
A hot stone massage is typically performed with a person lying on their back or stomach. This may not be a problem in the first few weeks but once the tummy gets big this position is a big no-no because lying on the back may cut off the circulation of certain blood vessels in the uterus. If the therapist has a pregnancy massage table, then you can go for a hot stone massage.
2. Intoxication
If anything, drugs and alcohol do not go well with massages at all. This is because alcohol and drugs can affect one's self-control over their impulses and affect the overall massage session. Furthermore, having a massage can leave someone feeling light-headed or wobbly. Alcohol and drugs will compound and worsen this feeling.
3. Illness
If you are suffering from a fever, cold, or flu should avoid massage until they feel better. This is the best for you and for others because fever spread germs which can affect others. As for the one with fever, they will have difficulty regulating their body temperature, as well. This will leave them feeling more uncomfortable when hot stones are on their skin.
4. Diabetes
Diabetic patients influence often have fewer senses on their hands and feet because of the glucose level in their nerves and blood vessels. So, hot stone massage is not suitable for diabetic patients because they won't be able to feel the heat.
---
Here Are The Best Places in KL That Offers The Service:
1. Ozmosis Health & Day Spa
Started out in Bangsar, currently, they have two other branches in KL at Fraser Residence and Ascott. It is the perfect getaway for those seeking to replenish their body, mind and soul in the midst of the bustling city of Kuala Lumpur. They offer a wide range of wellness treatments ranging from relaxing massages, aesthetic beauty treatments to Traditional Chinese Medicine and more. The best- selling treatment is their relaxing hot stone massage. Overall, Ozmosis Spa experience must not be missed!
2. Spa Village
Located in the Ritz Carlton Hotel Kuala Lumpur, Spa Village is a luxurious retreat with a calming tropical forest ambience Apart from hot stone massage service, you can indulgence in all range massage therapy such as Thai, Balinese, Malay, Swedish, and aromatherapy massage therapies to European-style facials, body scrubs and wraps. After completing your chosen therapy, unwind at the spa's outdoor nap gazebos with great views of lush greeneries and water fountains.
3. Bali Ayu Spa Sanctuary
Established in 2006, this premium spa offers royal Balinese style hot stone massage service. Besides that, Baliayu Spa also offers traditional Thai, Shiatsu, four-hand massages as well as foot reflexology, body scrubs, facials, ear candling, pre- and post-natal treatments and many more. Head down to any one of their stores around Kuala Lumpur and Selangor and indulge in a comprehensive Balinese experience.
4. The Asia Spa.
Situated in Yap Kwan Seng street, this award-winning spa is 5 minutes away from KLCC. The best thing about this Asia Spa is they provide a combination of traditional and modern spa experiences with over 30 choices of privilege spa treatments to pick from. They not only offer a range of massages but also slimming treatments, facials as well as manicures and pedicures. Go in for a soothing all in experience at The Asia Spa.
5. Energy Spa & Wellness
Energy Spa & Wellness is an acclaimed, five-star facility conveniently located inside the Great Eastern Mall. They use holistic techniques and all the latest technology to give you a wholesome spa experience that nourishes the mind, body, and spirit. Apart from offering a spectrum of modalities from spa treatments to massage therapies, Energy Spa & Wellness also offers a range of fitness training.
---
CONCLUSION IS…
Hot stone is a great way to destress yourself. Whether you're trying it for the first time or are already a fan, make sure to first talk with your massage therapist about whether hot stone massage is appropriate for you. While many people find the warmth deeply relaxing and beneficial for the mind, body, and spirit, you also want to make sure that it's the right type of bodywork for you—especially if you have a health condition or injury.