Facial treatment, in general, is a great way to relax and enjoy yourself while the experts do your skin a solid good work but now there's this new kinda facial treatment which has gotten people especially celebrities going crazy on Instagram.
You may remember that way back in 2013, Kim Kardashian shared a photo of herself on Instagram with her face covered in blood, hashtagging it #VampireFacial.
The business mogul and famous elder sister, and Kourtney got them done on an episode of Kourtney & Kim Take Miami, and it looked scary and intense but that has gotten a lot of people talking about the treatment and some have been willingly subjected themselves to vampire facials ever since.
We are pretty sure you guys are wondering WTH is Vampire Facial?! Do they actually take your blood out your body and put it on your face?! Yeap, they do! Don't freak, let us further elaborate on this 'bloody treatment' Instagram is going crazy about!

What Is A Vampire Facial, Exactly?

First of all, the real name of The Vampire Facial is Platelet-Rich Plasma (PRP) Facial. It has gotten the nickname Vampire Facial because the treatment involves taking a sample of your own blood and extracting the plasma,  then injecting it with micro-needles back in your face. Plasma is a light yellow liquid that carries water, salts and enzymes.
It is the largest part of our blood and its main role is to take nutrients, hormones, and proteins to all the parts of the body that need it. Plasma also helps remove waste cells from the body and play a big role in regulating the blood circulation.
Now, you may ask why separate plasma from the blood and inject it back into the skin? Because it's rich in platelets, growth factors, and other nutrients that reportedly stimulate the growth of collagen and healthy skin cells. 

To make it simple and understandable, the Vampire Facial basically involves extracting blood plasma that has extremely high levels of growth factors back in your skin to promote the growth of new cells. The new cells then can boost collagen and elastin production and increase the skin's hydration levels.
They can also infuse your skin with antioxidants. This procedure is also said to improve the absorbing power of your skin which means your skin will be less sensitive to other skincare products. To sum it up, a vampire facial uses your blood to make new healthy functioning cells.

Does Vampire Facial Have Any Benefits For The Skin?

Though there is no scientific evidence to prove the effectiveness of this treatment, many feel that it can significantly help improve skin tone, texture, and fine lines. Supposedly, the platelet-rich plasma (PRP) moisturizer is thought to reduce inflammation and stimulate tissue healing.
However, many dermatologists agreed that results from this weird treatment are not instant and apparently take like weeks to months to show up on your face. According to the American Academy of Dermatology (AAD), it might take more than one session of Vampire Facial to truly see results. 

Apart from that, Vampire Facials have been effective in treating a variety of skin concerns like ageing, acne scars and uneven skin tone. The micro-needling encourages the skin to resurface and increases cell turn-over rate, while the PRP stimulates the production of new collagen and elastin.
This can help to minimise the uneven texture of scars and the overall tone of the skin.  Additionally, PRP injections can be used to treat reduce the lines around the mouth, whitens dark circles, and reduce eye bags crepey skin. Studies also say it can help control hair fall problems. 

Many social influencers and celebrities claimed it was worth the risk of playing along in this blood-sucking analogy. Many dermatologists also said the technology has progressed so in the beauty industry and the advancement in technology produces images much less horror-film.
Over the years some proper research has surfaced showing evidence of tissue regeneration and a variety of other uses of the technology.  One of the biggest fans of using blood on the face is supermodel, Hailey Baldwin Bieber.
The 23-year-old model just revealed that her beloved Barbara Sturm Face Cream not only costs a whopping $1,400 but is infused with her own blood.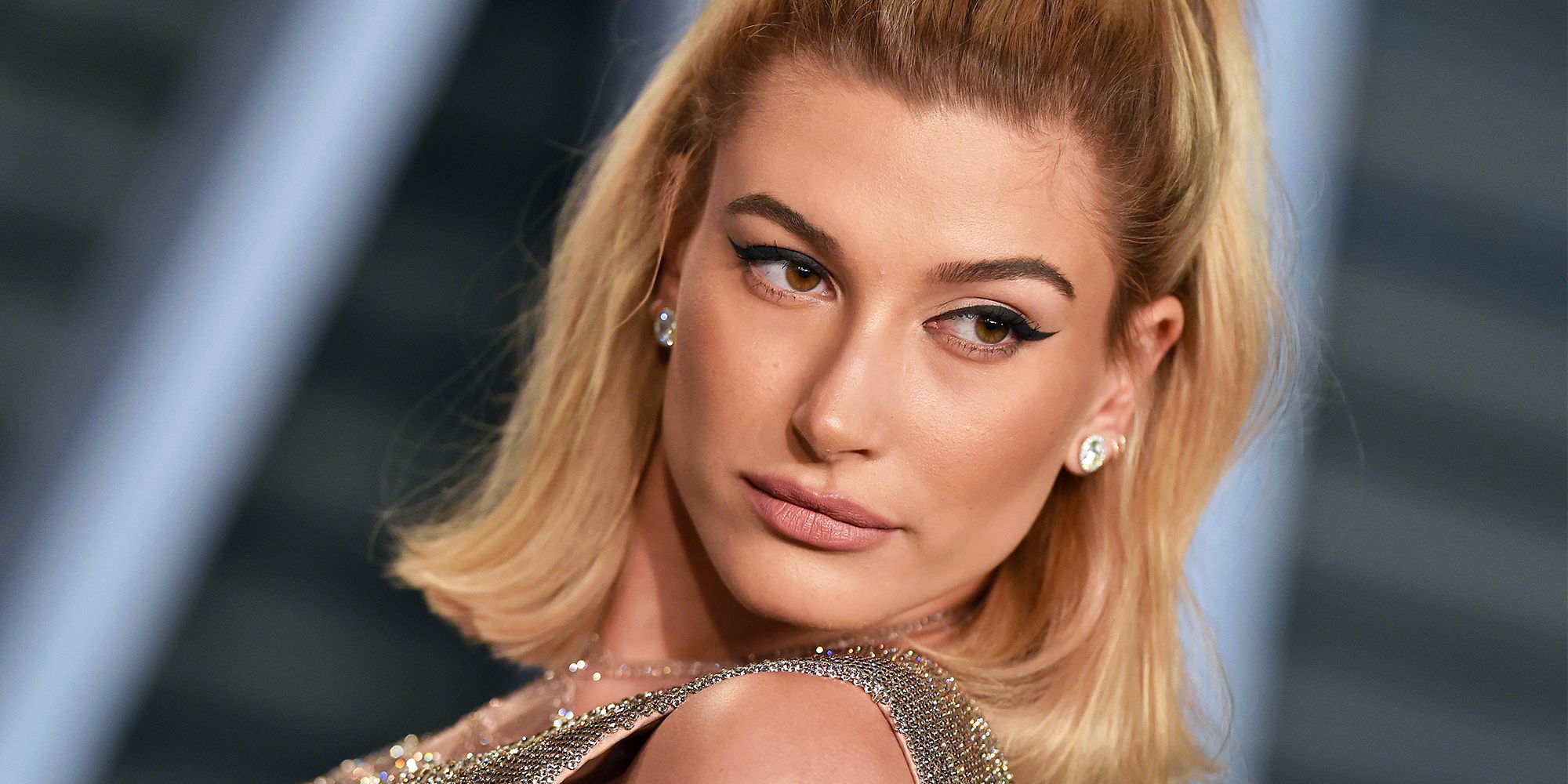 "When I explain this to people, they think I sound insane," Baldwin revealed to Pop Sugar. "On my skin, I use a range of products by Barbara Sturm. She took blood from my arm and put it into a machine that spins it and separates the plasma from your blood before putting it into a lotion for your skin." Mrs Bieber went on saying that 'I love that weird blood cream," "It is fascinating to me, and it works. I'm a nerd about the science of skincare and health, so for me, I'm like, 'This is so cool!'"

What Are The Procedures of Vampire Facial?

One of the biggest doubt that most people would have about Vampire Facial is, is the treatment painful?! The idea of injecting micro-needles into your skin to suck out blood does sound painful, but in reality, it's not. Below, we have explained how exactly the treatment goes down to give you a better understanding of the whole process.

So, when you go in for a Vampire Facial the first step is drawing out blood from your body. The skincare professional will take some blood sample from your body usually from your arm then they will then extract the plasma from the blood. They do this by spinning the blood at a fast pace using a centrifuge to separate the blood layers.
They then inject the plasma back in your face through micro-needling or microdermabrasion. The needling process, opens up tiny wounds on the skin surface and your skin will automatically produce more collagen to heal the wound and when the plasmas are injected back into the skin, it will produce more collagen. Though the procedure is not painful, those who have gone for the treatment did say they experienced mild to moderate levels of discomfort.

Are There Any Risks Involved In Vampire Facial?

This facial procedure is non-invasive and can be combined with other facial procedures and skin regimes but we will set the record straight that the treatment is not entirely safe and does has several side effects. If you google the cons, you will find numerous instances of vampire facials gone wrong.
There have been a few cases, according to news reports in which people were exposed to blood-borne infections, such as Hepatitis B and C and even HIV! This happened because the treatment was not carried out based on the correct procedure, without proper equipment and without the supervision of a medical professional.
Often, in spas, untrained people carry out the procedure without any proper guidance. So, in case you are planning to undergo a vampire facial, make sure that the spa is experienced in performing such procedures.
Another thing to bear in mind is inflammation and bruises are very common during this procedure. Singer Kerry Katona shares her experience of vampire facial going wrong where her whole face was swollen after her vampire facial. You need to follow a proper aftercare regimen to make sure the inflammation is gone.

Is Vampire Facial Worth The Try?
If you are wondering the above question, then we are not the expert to judge on this so we advise you to to talk to a qualified dermatologist first. The doctor is the best person to judge your skin condition and determine what type of procedure you might need.
Keep in mind the risk factors and always consult a doctor before undergoing such extreme facial treatments. Hope we have addressed all your doubts in this article. We can tell you the treatment is not cheap and can you up to RM3,000 so it is better to give a good thought before making the decision.
Remember, just because Kim Kardashian got one, that you too need to get one because she is not responsible if something goes wrong. Nevertheless, by all means, we are not for or against it. If you did go for a Vampire Facial, let us know your experience in the comment section below. Looking forward to hearing your story! 
Where To Get Vampire Facial in Malaysia?
1. Premier Clinic- TTDI

Premier Clinic (TTDI) has been providing comprehensive Medical Aesthetics services at the upscale area around the region of Kuala Lumpur. Their fully trained team of professionals will definitely ensure your needs are taken in and fulfilled.
Book a visit, here.
2. Da Vinci Clinic Midvalley KL

Located in Mid Valley, Da Vinci is a Medical Aesthetics and Plastic Surgery known for its affordable PRP Injection Treatment (Platelet Rich Plasma) services, If you want a cosmetic procedure, this is the go-to clinic in Kuala Lumpur.
Book a visit, here.
3. Beverly Bangsar Clinic

Beverly Bangsar Clinic is an award-winning Medical Aesthetics Clinic in Kuala Lumpur. They are licensed by the Malaysian Ministry of Health and are well known by the locals for the comprehensive service.
Book a visit, here.