Makeup
Say Goodbye To Cakey Makeup With The 15 Best Face Primers In Malaysia
Cakey makeup? No thanks!
By: Beauty Insider Journalist / September 21, 2022
If you're not using a makeup primer,  then you're making a big mistake!!! Often dismissed as useless and not necessary to makeup, face primers offer a wide range of benefits. The best face primers should be the one that does not clog your pores, keep your makeup on and works with all your needs. 
Especially in Malaysia, where the sun is scorching hot, primers are lifesavers. Without a face primer, all the layers of the foundation are only going to melt into a blotchy mess. We know you wouldn't want all that time you spent doing the makeup to just melt away like that! Especially for people with oily skin and dry skin, primers are the godsent gift to ease the troubles away.
The common problem faced among people with oily skin is that overly shining and greasy outlook as a result of makeup mishap. This is when face primers come in handy because it can keep the oil shine in control. For those with dry skin, on the other hand, face primer can prepare your skin for your foundation, giving it something to hold onto so it doesn't dry out.

---
Hmm, What is a Face Primer?

Face primer act as a base for makeup. They allow your makeup to set in smooth and last longer. Apart from that, primers also add extra moist to the skin and give your skin more radiance. Adding on, they can also hide fine lines, wrinkles or large pores. Generally, primers come in either cream, gel or powder. Most primers are silicone-based which explains the ultra-soothing texture.

On top of all that, primers are so moisturising that they can even be worn on their own. If you are in a mood for a fresh, natural no-makeup look but don't want to look like you just got off the bed, a primer is your answer. Just apply them over the face including over your eyelids. Primers really work well a great and lighter alternative to foundation.

---
How To Apply a Face Primer- The Right Way!
Using a primer is important, but using it the right way is the key! The best way to apply a primer is by using your fingertips. This allows the product to cover all areas of the skin and help it to blend in as well. But for small areas like around the eyes, then you should use a brush. We'd recommend a concealer or lip brush to apply primer. But mixing your finger and brush, you will have the look of a more natural finish.

---
The Roundup of the Best Face Primers for All Skin
Read on to find out our top pick face primers that will not just do all the above but a hella lot more. We've included the best primers for all skin types including dry skin, oily skin and acne-prone skin! The best part is, all these bad boys are available in Malaysia so shop now! 
1.The Most Versatile Primer: EMBRYOLISSE Lait-Crème Concentré
EMBRYOLISSE Lait-Crème Concentré is a cult favourite product that is highly loved by makeup artists and celebrities including Khloe Kardashian, Ariana Grande, Fan Bing Bing, Lady Gaga, Huda Kattan, and Jane Birkin. This multipurpose product features a concoction of hydrating and nourishing ingredients that help to ensure the skin looks softer, smoother, supple and radiant. It has a silky soft texture that easily absorbs into the skin without leaving any greasy residues. Plus, it is perfect as a makeup primer since it delivers a satin finish that can keep the makeup in place. You can use it as a moisturizer, makeup remover or even a 15 minutes beauty mask, making it a must-have in your beauty routine.
Why we love it:
Suitable for all skin types
Satin finish
Multipurpose product
Price: RM110 (75ml), RM65 (30ml) and RM32.90 (15ml)
Where to buy: Guardian, Shopee, Lazada and Zalora
2. Best Overall Pick:  The Face Shop FMGT Tone Up Primer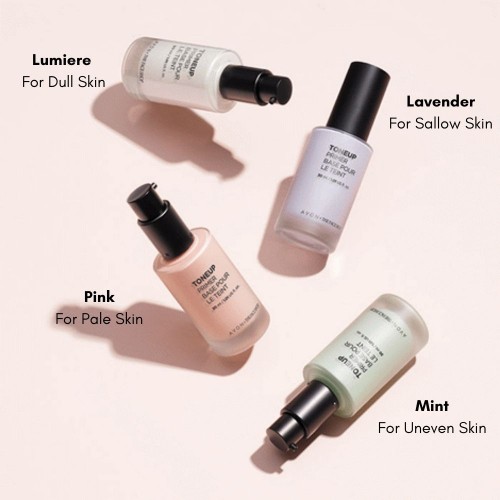 The Face Shop primer is only getting more and more raves all over social media. Let's put the hype aside, and honestly speaking this primer is as good as it gets. Firstly, it creates a smooth canvas for the foundation at the same time keeps your makeup away from the pores. It will give your skin a flawless look and feel throughout the day.
Why we love it:
Minimizes the appearance of pores
Leaves silky smooth finish
Long lasting
Price: RM86.90
Where to buy: The Face Shop
3. Best Tone Up Primer: SON & PARK Tone Up Base
For a glowy and brighter base before your foundation and/or concealer, you can always trust a tone up cream to do the trick. The best one we recommend for this type of product would be SON & PARK's Tone Up Base! If you have dull skin, this one is great to layer on top of your sunscreen without pilling plus it blends seamlessly onto the skin. It keeps the oil-water balanced on your skin for all-day lasting makeup. It doubles as a moisturiser and a colour-corrector with its light apricot-tint. There's also an added SPF for extra protection against the sun.
Why we love it:
Features SPF
Brighten the skin tone
Blendable
Price: RM95.00
Add to Cart
4. Best Primer for Dry Skin: Clinique SuperPrimer Colour Corrects
The Clinique Superprimer works wonders on dry skin is dry, Its ultra-hydrating formula will keep your skin damp and give a polished finish. Most people will dry skin will tend to have flaky skin, this primer can help take care of those dreadful flaking. This primer is really all you need to nourish and prep your dry skin for makeup.
Why we love it:
Hydrating formula
Nourish the skin
Ideal for dry skin
Price: RM199.12
Where to buy: Care to Beauty
5. Best Primer for Oily Skin: Hourglass Veil Mineral Primer
This multipurpose primer is mineral-based, water-resistant and has SPF 15! It can control excessive oil while neutralizes and balances your skin to minimize shine. Apart from that, this primer can also minimize the appearance of pores and act as a shield against harmful UV rays. Just apply it once and your make up be looking fresh all day long.
Why we love it:
Water resistant
SPF 15
Minimizes shine
Price: RM260.00
Where to buy: Sephora
6. Best Primer for Acne-Prone Skin: Benefit Cosmetics The POREfessional Face Primer
This Benefit face primer has a velvety finish that can soak up oil, hold up under any humidity and feel comfortable on the skin. It is the best primer to tame large pores and minimise the appearance of it. The prime can help heal inflammation and acts as a balm to blemish it. Just pat a lil over the ance spot and blend it with your foundation!
Why we love it:
Velvet finish
Minimizes large pores
Soothe blemish
Price: Starts from RM68.00
Where to buy: Sephora
7. Best Primer for Combination Skin: Stila One Step Prime
This primer provides a smooth surface for your makeup by filling in fine lines and pores. This silicone-based primer contains 15 essential vitamins, nutrients, and antioxidants that the skin need. It is oil-free and fragrance-free and contains no parabens. All you need is a very tiny amount to prime your entire face.
Why we love it:
Oil-free
Clean ingredients
Packed with vitamins
Price: RM170.00
Where to buy: Sephora
8. Best Primer Drugstore Pick: Maybelline Baby Skin Primer
This Maybelline primer is by far the best drugstore primer ever! It is suitable for all skin and also even out the skin tone with a velvety finish. It works well with any type of foundation and also works as a natural highlighter! Ideally, you can use even wear this primer on its own and still have glowing silky soft skin.
Why we love it:
Good value
For all skin types
Evens out the skin tone
Price: RM34.90
Where to buy: Watsons
9. Best Paraben Free Primer: Clarins SOS Primer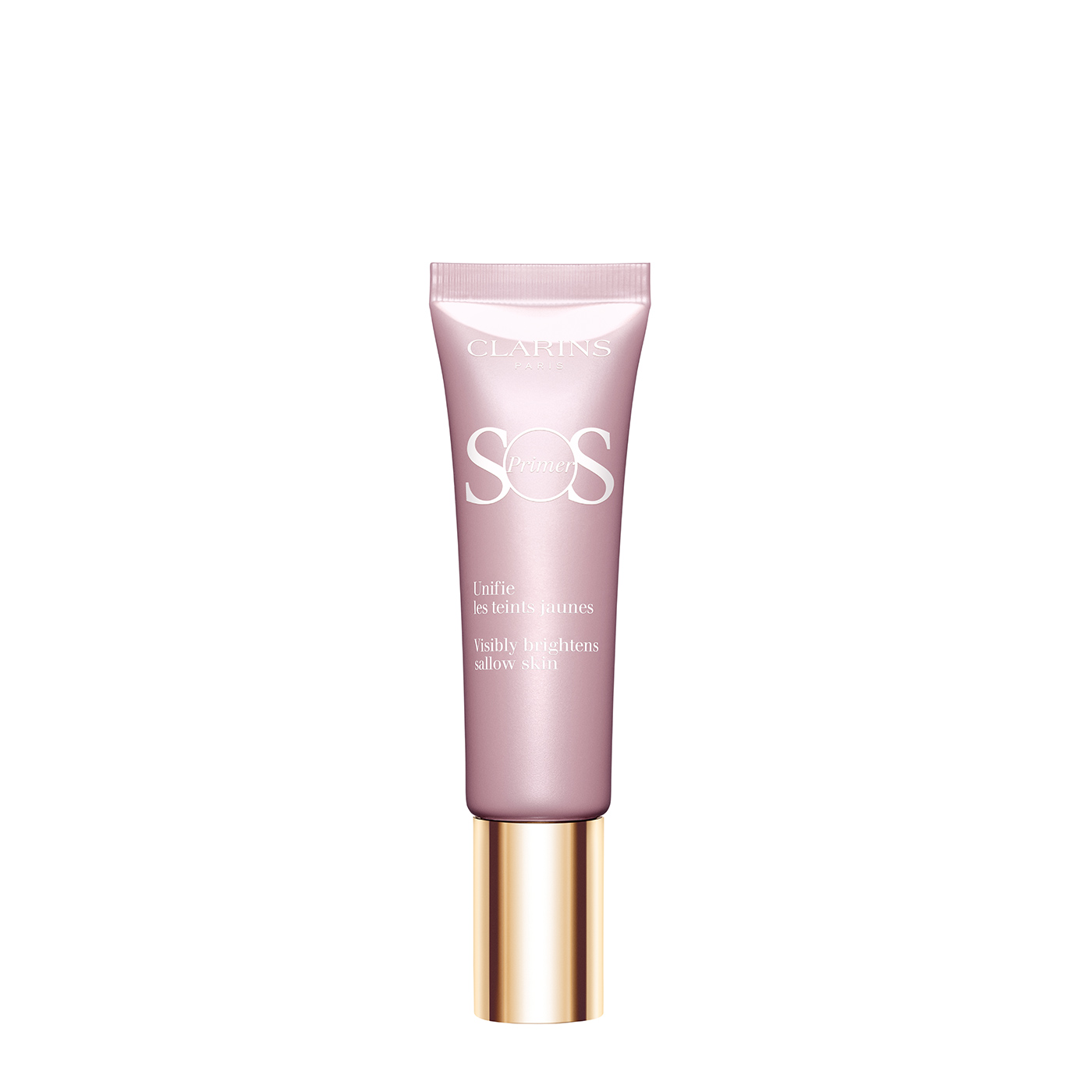 Parabens are a type of preservative that is added to makeup products to prolong their shelf life. However, this preservative, can also enter your body and disrupt hormone function. This Clarins primer is paraben-free and also oil-free. It isis infused with a super-hydrating plant extract that provides 24 hours of moisture for the skin.
Why we love it:
Free from paraben
Oil-free
Hydrates the skin
Price: RM135.00
Where to buy: Clarins
10. Best Organic Primer: Juice Beauty Illuminating Primer
If you are looking for a more natural and sustainable option, this hydrating primer is perhaps the best choice for you. It is certified organic and vegan. Firstly, the primer works great for all skin types even sensitive and acne-prone skin. This primer is formulated with key ingredients like vitamins E & C and hyaluronic acid to add more smoothness to the skin.
Why we love it:
Organic
Ideal for all skin types
Nourishing properties
Price: RM226.00
Where to buy: Ubuy
11. Best Primer with SPF: Dermalogica Skinperfect Primer SPF 30
This Dermalogica primer is the right option for those who spend hours under the sun. Not only does it prep the skin for makeup, but it also protects it from the sun's rays with skin-protecting SPF 30. Pollution. It protects the skin without leaving any white or chalky residues.
Why we love it:
Features SPF 30
Does not leave any white residues
Ideal for hot weather
Price: RM294.00
Where to buy: Dermalogica
12. Best Anti- Ageing Primer: Tarte Timeless Smoothing Primer
Adored by many, this Tarte primer is an absolute classic! It is made of blurring technology that targets fine lines and large pores. This can give a smoother, more youthful appearance. Plus, the primer will also keep your makeup in place for long and is a great choice for all skin types.
Why we love it:
Long lasting hours
Ideal for all skin types
Minimizes fine lines and pores
Price: Starts from RM130.00
Where to buy: Sephora
13. Best Primer for Uneven Skin: YSL Beauty Secrets Instant Moisture Glow 
This 2-in-1 YSL primer works as moisturiser and primer. The light and smooth formula will brighten the look of dullness and minimize the appearance of imperfections. With just one use you're left with is an even and hydrated complexion. You can reapply the primer throughout the day so that your makeup stays intact, even-toned, and flawless.
Why we love it:
Lightweight
Brighten the skin tone
Multipurpose
Price: RM262.00
Where to buy: YSL official store
14. Best Primer for Sensitive Skin: Smashbox Photo Finish Foundation Primer
This transparent gel-based primer can smooth skin and blurs flaws. It is formulated to help makeup last longer and protects the skin from environmental pollutants, damage and stress. It is packed with antioxidants, vitamins A and E, that can fight acne without feeling greasy. If you've got sensitive skin, this primer got you covered!
Why we love it:
Nourishes the skin
Long lasting finish
Protects the skin
Price: Starts from RM75.00
Where to buy: Sephora
15: Best Primer for a Radiant Skin: Charlotte Tilbury Wonderglow
This Charlotte Tilbury primer has a light-reflecting property that enhances the skin's natural radiance like none other. The radiant boosting formula hydrates and blurs the look of imperfections for a gorgeous and glowing finish. Wear it alone or layer it under your foundation and you will have a goddess-like complexion.
Why we love it:
Price: RM255.00
Where to buy: Lazada
For more beauty infos, make sure to follow us on Instagram and Facebook. Also, visit our Insider Mall to shop and get rewarded!