Makeup
Up Your Lash Game With The Best False Lashes In Malaysia
False lashes actually improve your natural eyelashes in addition to the influence they have on your appearance. Better known as falsies, as opposed to mascara, which may make your lashes brittle and fragile. It functions as an alternative to lessen the influence on your real lashes, allowing them to grow thicker and healthier. With that, […]
By: Beauty Insider Journalist / October 1, 2021
False lashes actually improve your natural eyelashes in addition to the influence they have on your appearance. Better known as falsies, as opposed to mascara, which may make your lashes brittle and fragile. It functions as an alternative to lessen the influence on your real lashes, allowing them to grow thicker and healthier. With that, Beauty Insider is listing out the best false lashes to try and how to wear them the right way.
How To Apply False Eyelashes Like A Pro
1. Apply eyeliner
This isn't an option- when wearing false lashes, you need to apply eyeliner. You're going to anyway but if you're thinking of skipping this vital step then think again. The band of the false lashes and the gaps between it and your natural ones are quite stark and obvious. Therefore, applying eyeliner will assist in not only flattering your look but also covering your oh, so natural lashes (wink wink).
2. Break the lash band
You'll need to soften the strip first in order to size the lashes and get them to suit the curvature of your lash line. Otherwise, when you attempt to glue the lashes down, they may pop out at the inner and outer corners. Simply grab both ends and sway them up and down a couple of times. Again, the idea is to use as little force as possible to avoid damaging any of the individual lashes.
3. Measure the eyelashes against your eye
Rest the lash strip along your lash line with your fingertips or lash tweezers to check whether you need to cut it down. Start the strip where the majority of your natural lashes originate. It will have difficulties keeping on if it is too close to the inner corner of your eye, and it may irritate your eyes.
Simply, count two to four lashes inward from the edge of your outer counter to determine where they should finish. If there is an overhang, your eyes may appear droopy.
4. Application of the lashes
Cut the spine from the outside, not the inside, with a pair of lash scissors. Don't worry about losing volume because your lashes are created with additional length on the ends. Afterwards, it's time to get sticky! Too much glue isn't great so keep it under control because all you need is a thin layer but make sure not too light as the glue won't stick well.
Finally, it's the fun part, applying the lashes. Here's a quick tip on application: take a handheld mirror and let your gaze follow so it's lowered. With your hand high at a low angle, stick the band in the middle first and then adjust the inner and outer corners. Leave the glue to dry and set then take a spoolie to have it meddle with your natural lashes.
Best False Lashes In Malaysia
1. Sweed Lashes Nikki Wolff No Lash-Lash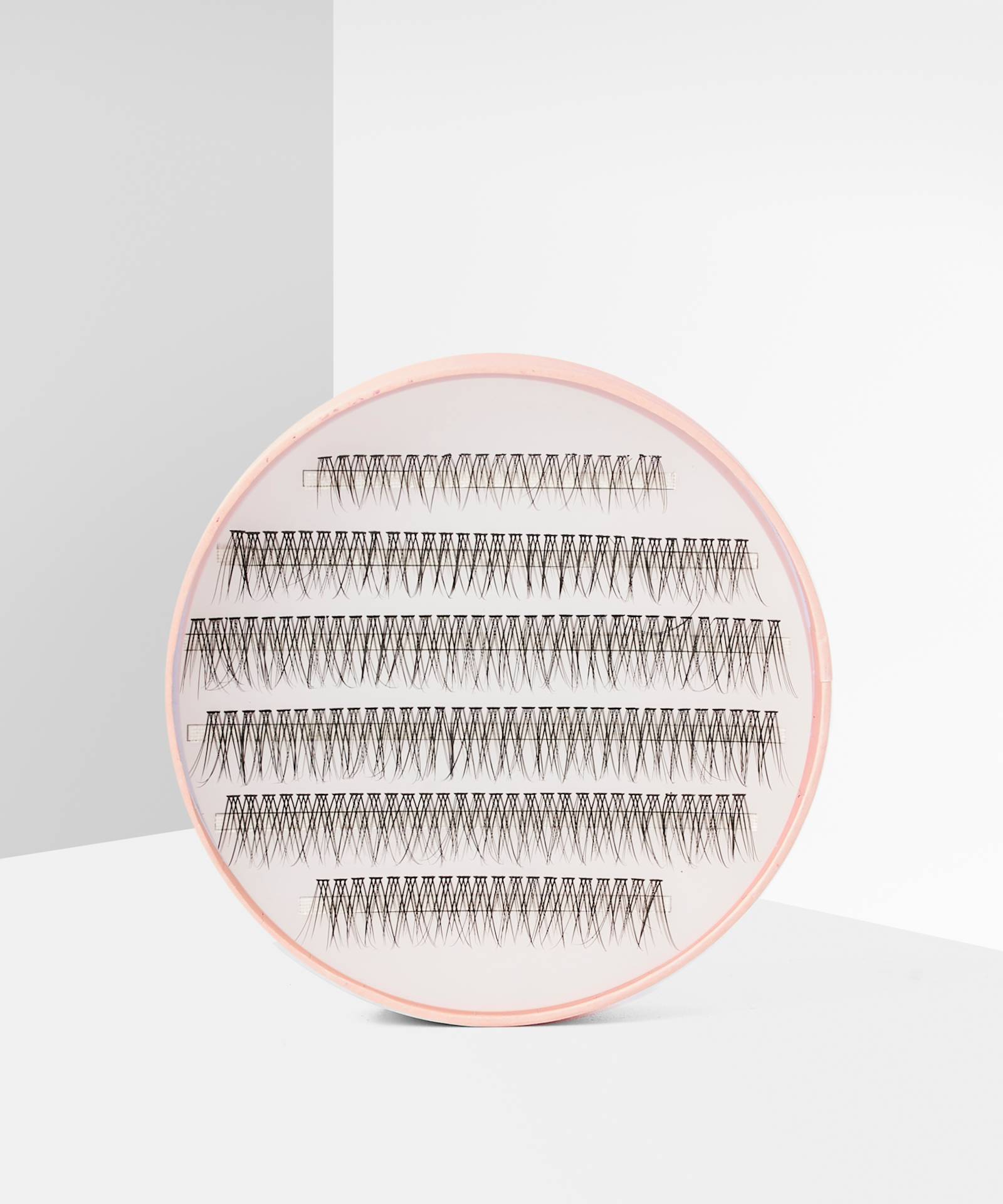 The Sweed Lashes Nikki No Lash Lashes were created in conjunction with legendary beauty artist Nikki Wolff. Each pack includes four various lengths of unique, distinct cluster lashes that can be used to customise any look. The high-quality fibres give the lashes a natural volume, while the lightweight finish allows for all-day wear.
Why we love it:
Individual lashes for a more detailed and fuller effect
Great when used for big upscale events
Price: RM106.76
Where to buy: Beauty Bay
2. Lavie Lash Wildflower Collection
The Wildflower Collection has a variety of enticing fake lash styles that will turn attention from across the room. It's produced from 100% genuine natural hair and is suitable for any eye size and shape. Snowdrop lashes are my favourite since they are a sultry cat-eye lash that will make you appear extra gorgeous! They have a seductive lash impression and add volume and length to the lashes.
Why we love it:
Suitable for any eye shape
Works amazing when trimmed into individual sections
Price: RM27.00
Where to buy: Sephora
3. Makeup Revolution Creator Revolution 3D Lash Book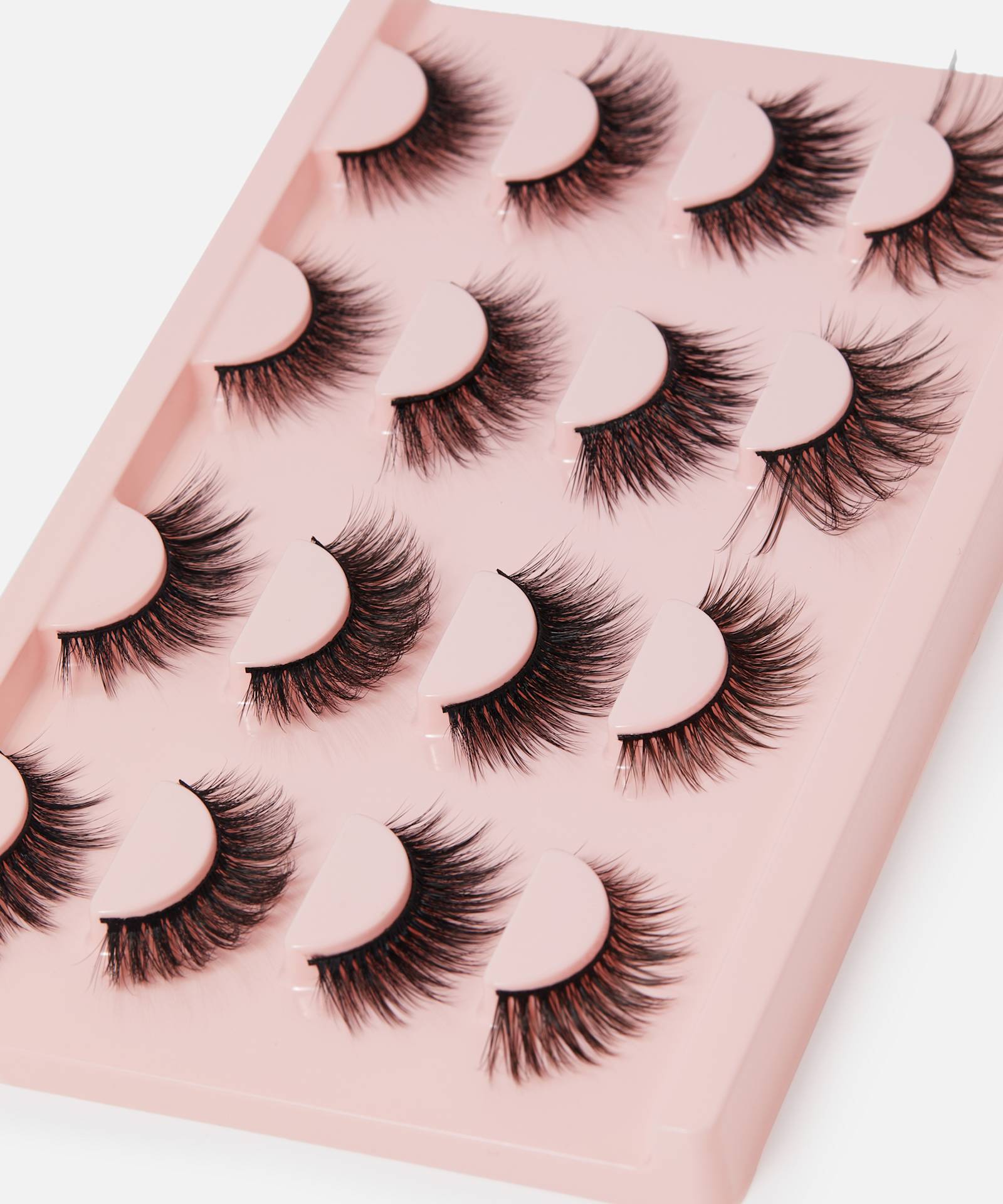 The Makeup Revolution Creator 3D Lash Book can help you improve your lash game. This package, which includes eight pairs of fake lashes ranging from light and fluffy to intense and dramatic, is a must-have for your next haul. These lashes are the perfect way to spice up any cosmetic look, with a flexible band for easy application and pleasant use.
Why we love it:
Eight pairs in one set
Perfect for every occasion
Price: RM113.04
Where to buy: Beauty Bay
4. Doll Beauty Chloe Elizabeth Faux Lashes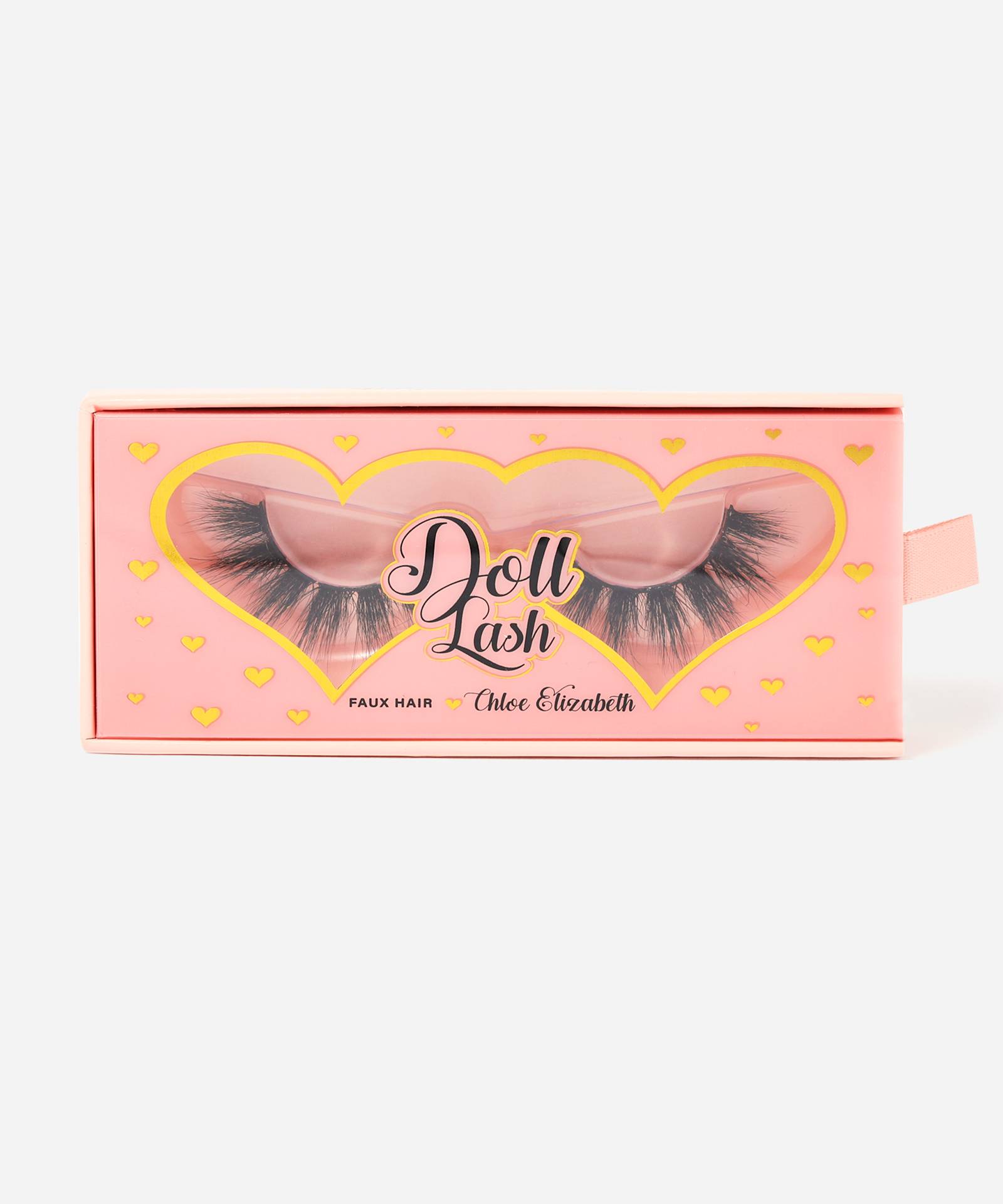 The Doll Beauty Chloe Elizabeth Faux Lashes will elevate your style. This pair of reusables, ultra-lightweight fake lashes are ideal for adding a stunning finish to your appearances, day or night. This will be your new go-to lash, with a light, spiky, and multi-length style that flatters all eye shapes. Additionally, I love using them for events and date nights as they are dramatic with a slight flirty flair.
Why we love it:
Super lightweight
Great for flirty looks
Price: RM 48.14
Where to buy: Beauty Bay
5. Kash Beauty Crystal Nights Luxury Lash Set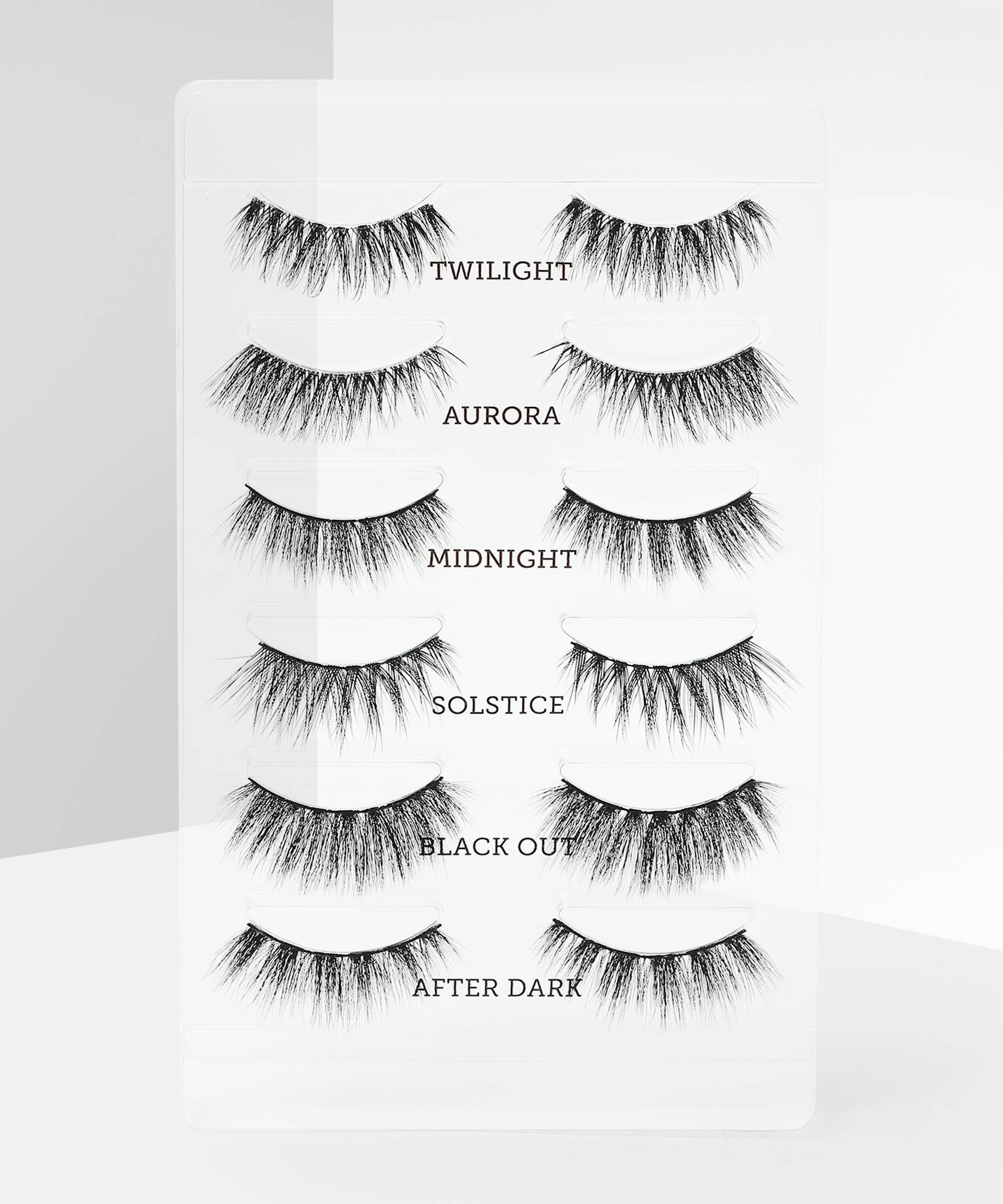 The Kash Beauty Crystal Nights Luxury Lash Set comes with six pairs of fake mink lashes and is ideal for creating the perfect lash for any occasion. The lightweight lashes, which range from dramatic to subtle.
Moreover, they are created with 3D synthetic strands and a flexible lash band for simple application and pleasant wear. They are super comfortable and long-lasting- I can wear these babies to brunch with my gals all the way till late date night with the boyfie.
Why we love it:
Great for any occasion
Super lightweight
Price: RM 97.34
Where to buy: Beauty Bay