The key to a flattering frame is choosing the right frame that complements your face and personality. You can pick a frame that enhances your best facial feature keeping in mind that the frame size is in scale with your face size.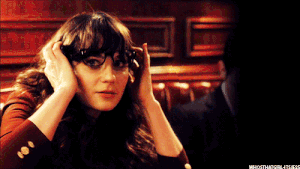 Glasses is a prominent feature and accessory to our face if we need to wear them. They frame your eyes and can accentuate your features. Here are some suggestions to help you choose the best types of glasses for your face shape.
Glasses for Oval Face Shape
Oval face shapes are characterized by a slightly elongated shape with a rounded jawline and forehead.
Many types of glasses will suit the oval face shape. Generally, you can have the flexibility of choosing an angled or rounded glass frames. The flexibility further extends to different colours and materials, and thickness of frames.
To avoid drawing attention to the longness of your face shape, avoid very narrow frames. Instead, try larger frames which help balance out the proportions.
Glasses for Square Face Shape
Square face shapes are characterized by wide jaw and forehead, while your cheekbones are similarly wide in length. Given the strong jawline, choose rounded edge frames for this face shape to soften your looks, such as oval and round frames.
A high bridge frame and darker colour could help bring the attention higher to your face. For that, a semi-rimless (with the bottom part of the frame being without the frame) draws attention higher up your face.
While thicker top semi-rimless frames are suitable for the square face shape, choose thinner ones for even-thickness frames. Rimless glasses are suitable too as they soften your look. Narrow frames help to lengthen your face visually.
Glasses for Round Face Shape
Round face shapes are characterized by a rounded jaw with the length and width in the same proportions, featuring no hard lines or angles.
There are many shapes of glasses that will suit round face shapes. To avoid emphasis on the roundness of your face, opt for angular lines to add definition to your look.
Furthermore, choose wider frames over narrow ones to visually lengthen your face. Round face shapes, in general, can choose different thickness for full-rim frames or opt for semi-rimmed frames.
However, stay away from round frames, as they will only accentuate the curves on your face. 
Glasses for Heart Shape Face Shapes
Heart-shaped face shapes are characterized by a wider forehead with high cheekbones, then narrow to a narrow pointed chin.
The aim is to accentuate your features by drawing attention to the top of your face and emphasis your cheekbones.
Opt for oval shape glasses and even round frames, go for rimless glasses if you wish to soften your look. Go for thin frames and avoid patterns on frames.
Glasses for Diamond Face Shape
Diamond face shapes are characterized by narrow forehead and jawline coupled with wider cheekbones. The aim should be to highlight your eyes and eyebrows.
Suitable choices are rimless and oval frames. You could experiment with different and even fun shapes to draw attention to your eyes and brows.
Glasses for Rectangle Face Shape
Rectangle face shapes are characterized by wide jaw and forehead, while your cheekbones are similarly wide in length with a slightly elongated length shape.
Soften your look with curved frames. Aim to create the illusion of a shorter and wider face by choosing frames slightly wider than your face and with depth.
Glasses for Triangle Face Shape
Base-down triangle face shapes are characterized by narrow forehead then widens at the cheek and chin areas.
Draw attention away from the stronger jawline by choosing a bolder colour or patterned frame.
You could also pick top-heavy frames, frames that are heavily designed and accented at the top part to add wideness to your forehead.