We all know about ingredients in skincare products that are known for providing extreme hydration also known as humectants. The most notable ingredients are hyaluronic acid, squalene and ceramides. However, there is one powerhouse humectant that is in almost every skincare product that we LOVE. Ladies and gentlemen, Beauty Insider is introducing to you Glycerine and everything you need to know about it.
What Is Glycerine?
Glycerine is a naturally occurring substance found in healthy skin. It's also known as glycerine or glycerol, with the latter being the word most commonly used in research. Glycerine is a hygroscopic substance that can be obtained from plant or animal sources or synthesised. That is to say, glycerine may pull moisture from the air around us and help retain it in the skin.
Moreover, glycerine has been found in studies to replicate the skin's natural moisturising factor (NMF), which is why it is suitable for all skin types and ages. Additionally, the skin's NMF has to be replenished since it depletes as we age- as a result, exposed to the environment, and utilise irritating chemicals.
Benefits Of Glycerine
Moisturises the skin
Glycerine absorbs moisture and pulls it to itself. It also helps to reduce the evaporation of water from the skin, which can help keep skin moisturised and moist during the winter. In a study, it was shown that individuals who bathed in water containing glycerine had significantly improved skin moisture levels on the forearm and forehead.
Additionally, it provides greater skin moisture levels in other parts of the body, as compared to those who did not. They came to the conclusion that a glycerine and warm water bath keeps skin moisturised and avoids skin problems.
Reduces and treats acne
Some acne cleansers and moisturisers contain chemicals that are quite too harsh for the skin. Strong skincare products might aggravate acne by producing inflammation and irritation in certain people. Glycerine, on the other hand, maybe utilised to improve the appearance of your skin without the negative side effects associated with stronger treatments.
Moreover, glycerine is also non-comedogenic, which means it won't clog your pores. Because clogged pores contribute to breakouts, glycerine for oily skin might be the answer.
Promotes skin healing
When the skin is dry, damaged, or cracked, glycerine can help to hydrate it. Glycerine can be used to treat skin diseases such as eczema and psoriasis, as well as wounds caused by broken skin.
It improves skin function; speeds wound healing and protects skin from irritants. Thus, contributing to better skin health. Glycerine has even been shown to have antibacterial properties.
Shields the skin
It's a good idea to use skin-moisturizing glycerine after showering to preserve your skin. After you've washed away your natural oils, glycerine will assist your skin to retain moisture. To keep skin soft, smooth, and protected, use glycerine soap instead of soaps that include harsh detergents. You may use glycerine in your daily routine to get the benefits of its moisturising properties all year.
Creates a youthful, radiant complexion
When you apply glycerine to your skin, it locks in moisture and gives it a young, healthy shine. Glycerine reduces the appearance of wrinkles and maintains skin supple and smoothness by pulling moisture to the top layer of the skin. To add, Glycerine also helps to slow down the ageing process by improving skin function.
Moreover, glycerine may also aid in the correct maturation of skin cells. It aids in the formation of the skin's protective barrier by guiding new skin cells from the deepest layers to the surface. As a result, it improves the appearance, feels, and function of the skin.
Product Recommendations With Glycerine That We Love
1. Etude House Soon Jung 2x Barrier Intensive Cream
This cream balances, hydrates, and soothes skin with 93% organically derived components and minimum chemicals. Panthenol, a skin-beneficial component linked to Vitamin B5, hydrates deeply, while Madecassoside, produced from Centella Asiatica, heals damage to the skin.
Moreover, sunflower seed oil and Shea Butter work together to nourish skin from the inside out, keeping it soft and smooth. This cream will reinforce your skin barrier and restore your skin back to health by having a low pH and being devoid of possible irritants like the scent, artificial colour, and parabens.
Why we love it:
Extremely moisturising
Contains glycerine, Panthenol, Madecassoside
Price: RM50.90
Where to buy: Shopee
2. iUNIK Black Snail Restore Serum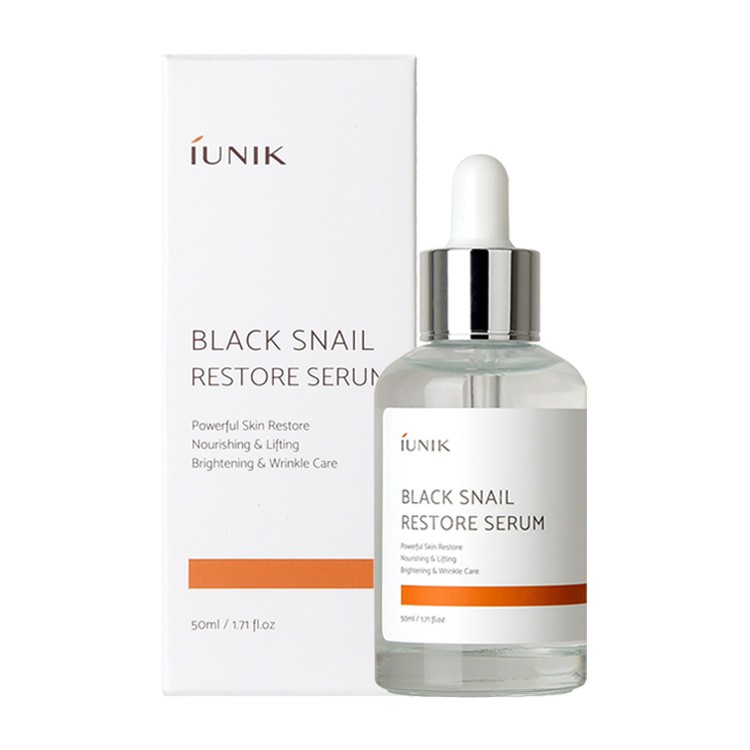 The iUNIK Black Snail Restore Serum is an anti-ageing serum that contains highly nutritious black snail to help with skin suppleness and cell regeneration. The serum is highly concentrated containing black snail mucin to aid in the restoration and healing of your skin, making it more elastic and smoother. Additionally, the antioxidants in 5 black superfoods help to activate your body's processes, while Centella soothes and calms irritated and inflamed skin.
Why we love it:
Easily absorbs into skin without sticky residue
Calms angered skin
Price: RM39.80
Where to buy: Shopee
3. Biore UV Aqua Rich Watery Essence
For everyday use, a watery light sunscreen with imperceptibly effective UV protection. This unique composition spreads evenly on the skin to protect against dangerous UV rays even at the micro-level, thanks to innovative World's First Technology.
Moreover, it produces a seamless netting invisibly powerful protective barrier against UV rays when applied, giving superior aesthetic protection against premature ageing. As a moisturising makeup base, it's infused with the hydrating essence of Hyaluronic Acid and Royal Jelly Extract.
Why we love it:
Provides a dewy finish
Ultra-hydrating
Price: RM35.00
Where to buy: Watsons
4. Simple Water Boost Micellar Facial Wash Gel Wash
This light, the moisturising water-gel composition is packed with skin-essential minerals and plant extracts, as well as skin-loving compounds, and is intended specifically for dehydrated, dry or sensitive skin.
There are no colours or dyes in Simple Water Boost Micellar Cleansing Water, and there are no harsh chemicals or artificial fragrances. It is quite mild on the skin and thoroughly washes it without leaving it tight or dry.
Why we love it:
Great for dry skin
Gel form
Price: RM23.90
Where to buy: Watsons