Makeup
Green Tea Nail Polishes Are In! Are You Really A Matcha Lover If You're Not Rocking These Nail Arts?
Green can be peaceful, edgy, or essentially anything you want it to be
By: Beauty Insider Journalist / July 14, 2022
Applying green to your next manicure may be peaceful, edgy, or essentially anything you want it to be. But we're not talking about ordinary green but green tea "matcha" kind of green. Celebrities like Kylie Jenner left the internet blazed when she posted a manicure with the shade and ever since then- everyone's obsessed! With that, Beauty Insider is matcha-lover certified enough to provide this list of green tea nail polish shades and some nail art inspo to try out yourself!
Nail Polishes With Green Tea Shades That We Love!
1. HOLIKA HOLIKA Piece Matching Nails Lacquer in GR01 Green Tea Latte
The HOLIKA HOLIKA Piece Matching Nails Lacquer in GR01 Green Tea Latte is the closest colour to a matcha latte you'll find is this creamy green shade. Due to its long-lasting formula, a glossy sheen and vibrant colour payoff are guaranteed. Additionally, it dries quicker than normal nail paint, so you can paint and go without the worry of smudging when it sets like a dream!
Price: RM16.00
Where to buy: YesStyle
2. Kiara Sky Nail Lacquer in Matcha Latte
You are free to declare your affection for the foamy drink with a manicure since Kiara Sky's earthy green shade has a creamy feel. Like an actual matcha latte, this polish provides a glossy, full coverage shine that lasts and is vibrant and well-balanced. Your nails will be in excellent hands because the recipe is also created without formaldehyde, toluene, and DBP. Don't forget to photo-op it with your next cup of smooth, creamy matcha for Instagram!
Price: RM35.00
Where to buy: Kiara Sky
3. Essie Expressie in So Matcha Energy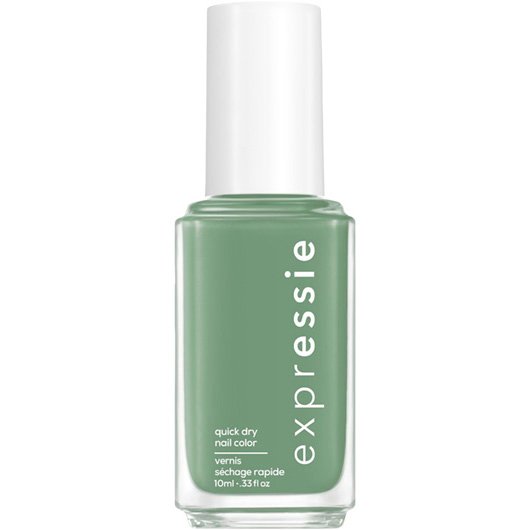 The So Matcha Energy shade from Essie's limited edition, quick-dry Expressie line is what completes this list of match shade nail polishes. This blue-greenish shade provides a brightened appearance to your nails, and the shade has the company's first-ever angled brush for simple application. Therefore, even if you're using a hand other than your dominant one, it'll still be a piece of cake to apply. You'll use this quick and simple vegan recipe that is 8-free over and over again.
Price: RM50.00
Where to buy: Essie
4. O.P.I Nail Lacquer in How Does Your Zen Garden Grow?
With this light lime green shade from OPI's Tokyo collection, you'll feel serene in no time. This nail polish by O.P.I has a delicate, delicious tone that is uplifting and ideal for spring days that are warm, sunny and cool. Enjoy a quick, streak-free application that provides a two-layer, saturated splash of colour.
Price: RM42.40
Where to buy: OPI
5. Zoya Nail Polish in Ireland
Ireland by Zoya is a lovely matcha colour with a little secret; it's a wearable shade of green that is subdued enough for an understated yet intriguing manicure. Additionally, the blue and yellow undertones are well-balanced, making it attractive for many skin tones. It has a lovely cream finish and only needs two coats to be fully opaque so it feels super lightweight on your pretty nails.
Price: RM78.00
Where to buy: Zoya
6. O.P.I Infinite Shine in Ageless Beauty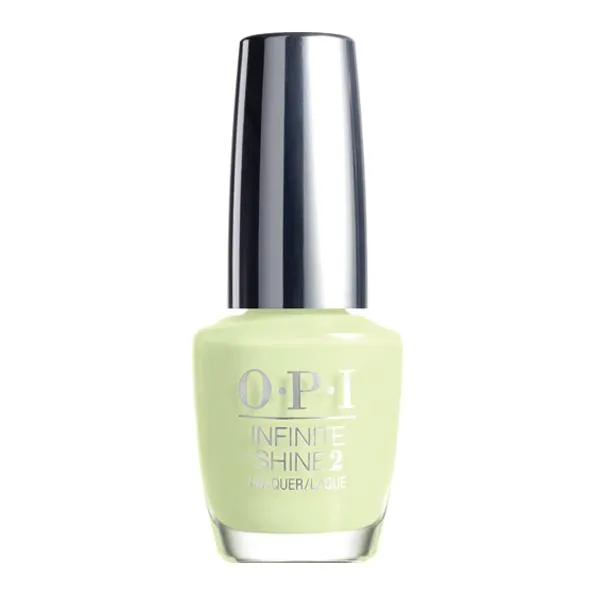 Not all of us are fond of the vibrant, deep, rich shade of actual matcha- it may seem a bit too intense when you're better suited with soft shades. With that, consider using this delicate pastel green colour from O.P.I's Infinite Shine line if you want a modest manicure. For individuals who enjoy the look of gels, it provides a longer wear duration without the salon time and effort required for application and removal.
Price: RM79.50
Where to buy: Shopee
Green Tea Nail Art Designs For You To Try
Wavy
This style requires little work yet maximises design. This abstract line pattern creates a straightforward yet attractive impression, similar to painting on your nails. Using a mild polish, apply a thin base layer, and let it dry for 60 seconds. Draw erratic, free-form swirls with varying thickness using a fine detail brush with your green tea shades for a special touch.
Swirls
Let's give abstract swirl nails a shot because you've surely seen them all over your Instagram feed. Purchase some detailer brushes or short detailer brushes, which, in our opinion, will make the task appear really simple. Simply use the brushes to create outlines on top of a base coat then it's the task of filling in the spaces.
Green Tips
Who doesn't love a classy coloured tip French manicure? They're simple yet create a sense of classiness with just a delicate touch of colour on your nails. With a detailer brush, carefully outline the curve of your nail and fill in your green tea polish. You can even try out the hack for an easy curve using a silicone sponge!