Looking for some good halal skincare products in Malaysia? Well, you've come to the right place. As much as all skincare products are generally safe but there's no harm in ensuring your skincare products are halal-friendly. Not just Muslim women but globally many women are swapping their holy grail skincare products for more Shariah-compliant ones mainly because halal products are safer and cleaner.

Globally the number of halal skincare brands are growing and Malaysia seems to be on the right track. In fact, Malaysia is ranked as one of the top 10 producers of halal pharmaceuticals and cosmetics in the world! To add to the merry, the number of halal skincare brands in Malaysia is growing bigger thanks to the huge demand!
As a result of the big Halal skincare wave, the number of in-store and online halal skincare choices are vast and unlimited. So, to help you out here are the 20 best halal skincare brands in Malaysia that you must try!

---
What Makes A Skincare Product Halal in Malaysia?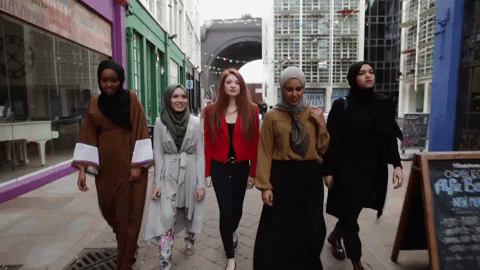 Halal means allowed or permissible in Arabic. Hence, halal skincare products are basically products that are permissible under Islamic law. Contrary to popular belief, it does not just apply to the ingredients in the products but also to the production process. That means the storing, manufacturing, packaging and distribution must all be in accordance with Shariah law and fatwa.

In Malaysia, the Department of Islamic Development Malaysia (JAKIM ) gives the halal certification. For a skincare product to be considered halal, it must not contain any animals -derived ingredients like animal fats, blood and more! To add on, it also cannot have any harmful ingredients like alcohol, urine and more in it. As to the process, halal skincare products are safe and cruelty-free.
---
How Know if Your Skincare Product is Halal?

It is pretty simple to know, just check the tag! If you see a halal sticker on it, basically it is certified halal. Optionally you can also check the ingredients of the products to know. However, many skincare products do not exactly state which animal by-products are they using and all the acronyms can be confusing. So, the best way to know is to the sticker!

---
What Are The Most Halal Friendly Skincare Products in Malaysia?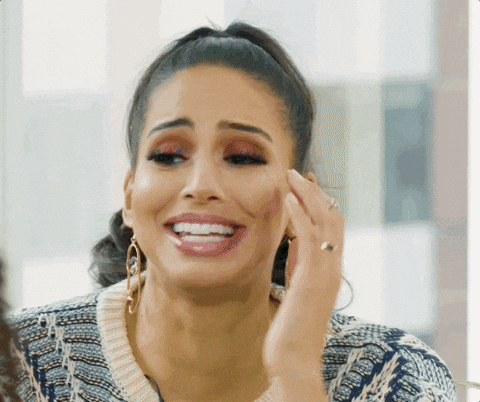 Many international and local skincare brands have and are making an effort to ensure their products are halal and cruelty-free. Some have set up manufacturing facilities in Muslim countries like Indonesia and Bangladesh to supply or use ingredients that are in compliant with the requirements. Here we have featured the 12 skincare brands that have received the high proclaimed halal certifications:

1. Momohime
Momohime means peach princess in Japanese is a Japanese brand that began in 2006. They were given the halal certificate in 2008 by the Japan Islamic Trust. Plus, all their products are free from alcohol, colourant, mineral oil, paraben or silicon. Most of their products are available in Japan, Malaysia and Indonesia. Here in Malaysia, you can buy em online or at selected AEON stores.

2. Millefleur
Millefleur is a minimalist skincare brand that hopes to simplify skincare routines. This local skincare brand hopes to create a routine that is both simple and effective instead of a 10-step morning and evening routine. As the brand uses a vegan formula, they incorporated nature not just in the ingredients, but in the name as well! Providing quality skincare products that are affordable and environmentally conscious, Millefleur hopes to build a strong and trusting relationship with its customers. Although starting small with just one product on hand, we can't wait to see how Millefleur will grow in the future!
3. Nixoderm
Nixoderm has a dream to treat skin concerns and has done so, by being a skincare brand that designs with you in mind. Not only are each of their products clinically proven and trustworthy for each and every family member to use, but their core products also contain formulas that provide you with beautiful, healthy and glowing skin! Perfect for sensitive skin, Nixoderm is designed for topical application with non-animal derived and 100% vegetable-based ingredients. With simplicity as their standard, the Nixoderm Face & Body Cleanser is Halal certified for gentle cleansing. It has the benefit to cleanse your skin without stripping its natural moisture. What's more, is that it is also non-irritating and mild with a balanced pH level to calm your skin. Thus, making it ideal for everyday use even on the most sensitive of skin. As its formula is fortified with Vitamin E and 3 essential ceramides, it helps strengthen your skin's natural barrier of protection delicately before rinsing away easily. Dermatologically tested, this cleanser is also non-comedogenic and free from parabens, fragrances, sulfates and mineral oils.
4. SimplySiti

Simply Siti is founded by the queen of Malaysian entertainment, Dato' Sri Siti Nurhaliza back in 2010. After a decade, Simply Siti has now become a premium local brand that has reached the same par with international skincare brands. The main reason behind the success of the brand is how it has been able to maintain local identity, with an international appeal. Moreover, they offer a wide range of halal products that caters all your skin needs!

5. Black Paint

Black Paint is a Japanese skincare brand that has received the halal certificate from Malaysia's JAKIM via Japan Halal Association. Over 95% of their products have received the halal certification. All of the Black Paint products are free from harmful ingredients! Plus, they only use organic farmed and organic certified plant oils and essential oils to make thier goodies. You can find this brand at select AEON and Parkson department stores in Malaysia.

6. Nurish Organic
Nurish Organiq is part of the Esthetics International Group (EIG), which has 30 years of experience in the skincare industry. All of their products are infused with 100% natural extracts and organic ingredients. Plus, they're also formulated without any harmful ingredients like artificial colouring and mineral oil. In fact, they receive their certification from Jakim recently and you can buy all of their products online.

7. Wardah

Wardah is a leading Halal skincare brand from Indonesia. The brand was back founded in 2006 and received its halal certification from the Indonesian Halal Association. They entered the Malaysian market a couple of years back and have been a local favourite since. They're loved for the affordable prices and impeccable quality! You can find all the Wardah products in any Watsons in Malaysia. Apart from halal skincare products, Wardah also produce halal makeups that are equally good!
8. Talent Cosmetics

Established in 1980, Talent Cosmetics is the world's first and only certified Halal Korean brand. The brand to got its halal certification from Malaysia JAKIM. Over 100 of their products which includes skincare, makeup and body care are certified halal! Plus, most of their well known and often been spotted donning by popular Korean K-pop celebrities. You can buy all of the Talent Cosmetic products online.

9. IBA Halal Care

IBA Halal Care is India's first-ever and only halal and vegan cosmetic brand! The brains behind the brand are two sisters with a passion for a safe and cruelty-free skincare line. They produce a wide range of halal-certified products that aren't just limited to skincare but also for your whole body. So, from hair care to cosmetics, IBA Halal Care has all your beauty needs covered. Did we mention their products are 'wudu' friendly too?!

10. MKUP

MKUP is a Singapore based halal beauty brand with a huge selection of halal skincare products. Their best-sellers include moisturising mists, deep pore cleansing mousse and whitening cream! Also, their skincare and cosmetics are mainly designed for beauty beginners so it is easy to use! On top of that, they're also eco-friendly so in no way, you are harming any animals, environments or your skin.

11. Olive Natural Skincare

As the name stands, Olive Natural Skincare uses olive oil to make amazing skincare products. Why olive oil? Firstly, because it is rich in antioxidants and vitamins. Secondly, olive oil can also feed your skin with damp moisture naturally. Moreover, they only use ingredients that are imported from New Zealand. They only use natural and vegan ingredients to ensure that it is safe to use by any Halal skincare lovers.

12. Amara Halal Cosmetics

Based in the U.S, Amara Halal Cosmetics is, in fact, the first beauty company in the U.S that provide completely Halal-Certified products. Manufactured in the U.S, They strive to promote awareness of the importance of paying attention to the ingredients in your skincare products. Plus, they also want to break the stereotype around the world that "Halal isn't limited to what is consumed as food but also applies to what is put on our skin".

13. SO. LEK Cosmetics
Founded by a brother-sister duo back in 2015, SO. LEK Cosmetic is a local skincare brand that is making big waves. Despite being very new to the halal skincare market, SO.LEK Cosmetics is already a star with appreciation from many Malaysian women. From eyes, nails to skincare and cosmetics, SO.LEK has got it all! Plus, all their products are very affordable and works well for all skin types!

14. EL- HAJJ Skincare

Regarded as the pioneer to Malaysia halal skincare market, El-Hajj was first launched in 2003. The brand's main goal is to develop a range of personal care and skincare for Hajj and Umrah pilgrims. Furthermore, their products are also suitable for daily usage . Additionally, they come in travel sizes so pretty portable as well. Today, they've expanded their market from Malaysia to Singapore, Brunei, Indonesia, Europe and the Middle East!
15. Saaf Skincare

Saaf Skincare is a skincare brand based in the UK. The line was initiated by, Dr Mah with the intention to ensure her loved ones are using skincare products that are gentle and safe. She started off by creating her own line of homoeopathy treatment. Then, she went to expanded her business to facial products which include serums, facial cleansers and even an exfoliating cloth! All of Saaf products are also vegan and cruelty-free. 
16. Safi
Safi is a leading Halal skincare brand comprising a range of personal care and skincare products. All of its formulas are also specially developed to meet the needs of modern Muslim women and men. Its formula is made with some of the finest natural ingredients certified by HALAL and conforms to Syarak requirements. What's more, Safi is 100% manufactured in factories in Malaysia. Available nationwide, their well-trained beauty advisors are also available at specific outlets. 
17. Sugarbelle
Having been around since Sugarbelle, it is one of the biggest retail brands. Sugarbelle Cosmetics is both wudhu-friendly and HALAL. Aside from that, it is also paraben, cruelty and vegan-free. Be sure to try some of their gorgeous shades of lip products. Ranging from neutral tones and brighter tones. For a portable lip product, their pocket-sized Mini Lipcream is a perfect size! Sugarbelle also has fragrances, travel kits and skincare. 
18. Orkid Cosmetics
Orkid Cosmetics features a line of creamy lipsticks and is a crowd-favourite. If you are looking for smooth and light lip products, the matte suede collection is exactly what you need. Its formula is also infused with Vitamin E to moisturise your lips and help achieve the perfect pout. Orkid Cosmetics offers many richly pigmented shades that will add a pop to your everyday makeup routine. 
19. Obsess Cosmetics
Another wudhu-friendly brand in Malaysia is Obsess Cosmetics. It offers a wide array of basic makeup essentials and matte lip products. Having been in the beauty industry for quite some time, Hafizatul Atikah has a mission to provide modern Muslimah with products to look graceful and beautiful. Obsess Cosmetics is also KKM-approved.
20. dUCk Cosmetics
Any makeup enthusiast in Malaysia will know dUCk Cosmetics. It firstly succeeded as a fashion label dUCk scarves. Soon after, founder Vivy Yusof ventured into beauty with dUCk Cosmetics. Some of her products include lipstick, eye palettes, lip gloss and lip creams. For hydrated lips, get the Triple Treat Lip Trio which contains shea butter, sunflower oil, argan oil and vitamin E. with shades of pink and red, they are perfect for elevating your outfit. 
---
Why You Should Give Halal Skincare a Try?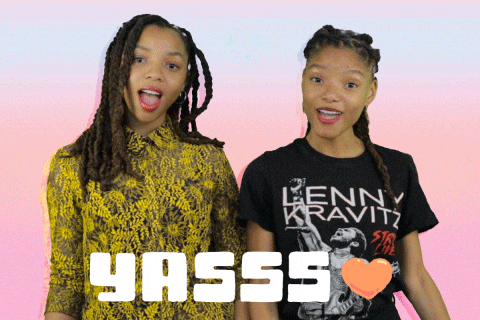 We are not tryna sell the idea but why not give halal skincare products a shot? Many, especially the non-Muslims in Malaysia are sceptical when it comes to halal labelling. However, the truth is halal certificate is not a religious thing but rather more a hygienic thing. Honestly speaking it's a safer and cleaner industry standard. So, we think the idea of going halal is relevant to all women who want to look beautiful in and out!