Known worldwide for great health and nutrition products, Herbalife has now added beauty collagen to their list! You know us, the moment we heard the news, we were excited to try! And lucky for us, the sweet people from Herbalife Malaysia door delivered the collagen powder to our editor, who has been trying it for a month now. Okay, we bet you are wondering did the powder do what it says, did it work, were there any side effects?
Below, Beauty Insider Malaysia has answered all unwearying questions about the Herbalife Collagen Plus Powder. Before we get to that, let's first clear it off the air that it is best to consult a doctor or nutritionist prior to consuming any form of collagen drinks. Because what may work for one doesn't necessarily guarantee the same for you. Now that said, let's get into the review shall, we?
---
What Is The Herbalife Collagen Plus Powder?
The Herbalife Collagen Plus Powder is Herbalife's first supplement that focuses on the skin. Why skin, you wonder? Because our skin is the largest organ and visible feature of our body. Healthy skin comes from within. What you consume affects the outlook of your skin big time. With that in mind, this latest addition to their health supplement range, promises to give you healthier and firmer skin. It is suitable for both men and women of all ages.
---
What Are The Key Ingredients of The Powder?
Formulated in orange flavoured powder, The Herbalife Collagen Plus Powder contains fish hydrolyzed collagen as the main ingredient with added ingredients such as CoQ10, vitamins C, B2, B3, B6, Biotin, Zinc and Copper. All of these ingredients together can support the development of collagen and the formation of antioxidants in our bodies. As well as provides the additional nutrients essential to healthy skin, nail and hair.
---

What Are The Benefits of the Herbalife Collagen Beauty Powder Drink?
This collagen powder is created to initiate your beauty regimen from the inside out. A new look or should we say an old and original look on how to be beautiful because after all, you are what you eat! The collagen is tested and proven to support elasticity and reduce fine wrinkles. It can also promote strong nails and hair growth while fight free radical damage which slows the ageing process. Lastly, it can also reduce signs of cellulite.
How To Make The Drink and What Does It Taste Like?
It is actually very very easy to make the drink. Just take 2 scoops (10g) and mix it with 120-140ml water or juice (there is a measuring spoon provided in the canister/bottle). It is best to drink it on an empty stomach so start off with this drink instead of your coffee or tea. And since it is orange flavoured, so it basically tastes like orange juice, very refreshing!
---
How Effective Is The Herbalife Collagen Plus Powder?


According to Herbalife, the collagen powder can repair the skin and reduce symptoms of fatigue. And that I've to agree because I've been consuming one cup a day and my acne scars are starting to fade with the skin looking firmer, softer and cleaner. But here's the thing, the drink WON'T stop or remove your acne, but it'll help you maintain healthy skin. The drink itself is super duper hydrating and tastes even better cold. Especially, in hot Malaysian weather, it is exactly what you need.
Finally, Is The Herbalife Collagen Plus Powder Worth A Try?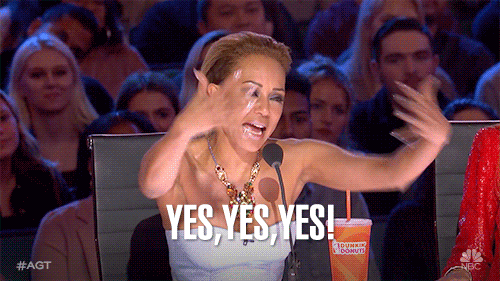 If you ask us, should I buy the collagen powder, well answer YES! It is worth trying and we are highly recommending it because the formula works! But that said, it is best to consult a doctor and get medical advice before adding the drink to your diet. The Collagen Plus Powder is only available through Herbalife Nutrition independent members for RM 293.84. For more information, please visit Herbalife Malaysia!