Thinking of stepping up your hair game this 2020? Then, the multidimensional holographic hair colour is the must-have hair trend for this year! Far from ordinary, the holo hair is a current growing hair trend that has got everyone talking on Instagram!
What started out as an obsession for rainbow, went on being magical iridescent panels of metallic hues in varied intensity. The holographic hair dye is all about subtle pastel highlights that give the impression that your hair is magically changing colour.

Another cool thing about holographic hair is that it can be done in many ways, including foil and balayage. The end result, well expect nothing but fairy-tale tresses. Sounds super dreamy, right? Now, we are sure you get why this iridescent hair trend has made a name for itself!
You might be wondering how to get this super-cool hair colour trend! Well, we did a good stalk on IG and gathered a few of the best holographic hair inspos. Along with that, we have got the full scoop on this otherworldly, on-trend hair colour!.

What is Holographic Hair?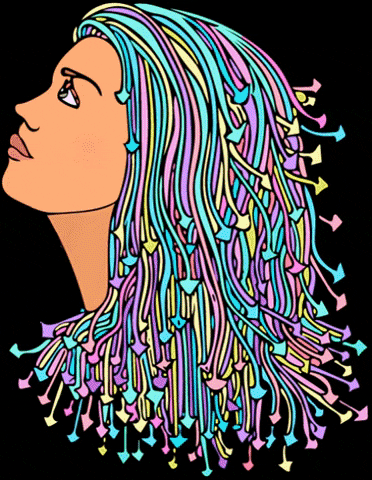 Made famous by Ross Michael's Hair Salon, Holographic hair colour is a mixture of high-gloss pastel highlights that give the appearance of multidimensional look. The trick of getting the holo hair is to rightly place the highlights to create a 3D holographic effect. Though holographic are pretty pastel, you can rock the style with any base colour. However, it is better if your base colour is the platinum blonde hue for the ultimate holographic look.

How to Get the Holographic Hair Colour?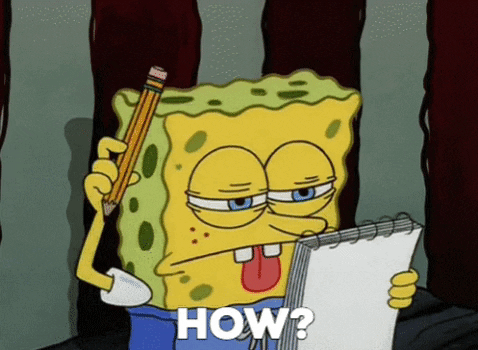 Getting a holographic hair is not easy so don't try it at home! It is best to visit a professional hair colourist who will be able to give your hair the one-of-a-kind look. Moreover, the process of the holographic is quite complicated and need intricate attention to details. The first step of any hair colouring job is to bleach your hair and it is the same with holographic hair. You'll need to bleach your hair to a light blonde shade so that the pastel colours will be visible.

After getting the right base shade, the next step is doing the actually rainbow panels for that 3D holographic look. To do that, you can either foil or brush the colour on your hair to create a multidimensional rainbow of colour. This is why you need the right base colour because only then the pastel highlights will add an iridescent opal sheen that'll you a look as if you straight jumped out unicorn land!

Where to Get Holographic Hair in Malaysia?

Like we said earlier, holographic hair is not an easy look to get! Do your research and find the best salon with unicorn hair specialist! One of the best salon in Malaysia to do get the holographic hair dye is Locco Hair Salon. Located in Genting Klang, Locco Hair Salon is known around town for its excellent service and incredible staff. Head down to this hair wonderland to get the fabulous rainbow-inspired tresses!
Address: G-37 PV128, Jalan Genting Kelang, Setapak, 53300 Kuala Lumpur, Federal Territory of Kuala Lumpur

Opening Hours: Mon-Sun (11 am- 9 pm)
Contact Number: +603 4144 3637

How to Take Care of Your Holographic Hair?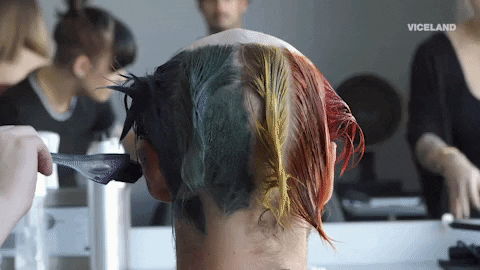 If getting holographic hair is one thing, taking care of it a whole new game! Maintaining your rainbow hair takes a lot of work because all colour will eventually fade! Plus, all the bleaching and colouring will seriously damage your hair if not given proper care! So, use colour-protecting shampoos and conditioners to keep the colours in your hair longer. Plus, coloured hair tends to get frizzy without proper maintenance so make sure to take care of good care of your hair!

Here are our favourite tricks to fight hair frizz so you can enjoy soft and smooth hair!

The Coolest Holographic Hair Inspos You Can Try!

Holographic hair colour isn't limited to varied hues in a typical rainbow style. Be creative and play around with colour! Go for unique shades like silver lavender, metallic green, magical pink, and soft yellow all make dreamy combinations of holographic hair colour. Below are the coolest rainbow hair colours you can take as an inspiration for your next hair makeover.

1. Holographic Unicorn

How enchanting is this hue? The blended effect makes this look even more enchanting than it already is. However, this a high-maintenance look so don't commit if you can't take care of it!

2. Short Holographic Hair

Who said holographic hair is only for long hair? Make a bolder statement by getting a rainbow holographic hair with a cute pixie!

3. Two-Toned Dye

This is an unconventional take of the holographic trend. Try mixing two odd colours, like silver and peach for a unique gorgeous finish!

4. Pastel Placement
This holographic colour is most magical. It is all about placing colours panels paired with their vibrancy to create a lively finish.

5. Metallic Holographic Hair

For iridescent sheen to pastel hair, go for a metallic base. The metallic shade will give your hair a 3D reflective glow.