Did you know 85% of the world's population suffers from acne? So, if you are suffering from acne issues then you're not alone. Acnes are really frustrating because gives the skin a dull-looking appearance. But, DON'T WORRY cause there is so many home remedies for acne scars! In this article, Beauty Insider Malaysia has explored the 10 best home remedies to cure acne scars naturally. Continue reading to find out more.
---
What Causes Acne Scars?
Typically, these marks are the result of inflammation caused by skin pores engorged with excess oil, bacteria and dead cells. When the pore swells, it causes a break in the follicle wall. The infected material spills out and destroys healthy skin tissue, creating an acne scar.
The body's natural response to treat the scar is repairing the broken tissues with new collagen fibres. To heal the wound the body sometimes produces too much collagen. Collagen is the stuff scars are made of. They are a very strong and flexible protein that heal an open-pore fast but before they are so strong will create uneven or discoloured scar marks.
---
So, How to Treat Acne Scars?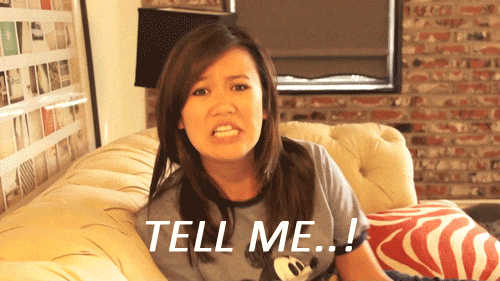 Though there's no special wand to heal the scar overnight the best prevention is to not squeeze the pimples. No matter how tempting it might be to pop a pimple, don't do it! We urge you to not squeeze a pimple because it can push all of that infected material deeper into your pores and aggravate the issue. That is the quickest shortcut to an unsightly scar on your face. Resist the urge and instead, allow the blemish to heal on its own. Even then it will leave you with a scar but a smaller one.
---
10 Home Remedies for Acne Scars.
With so many methods to cure acne scars, the cheapest and most effective is to use natural ingredients found in your kitchen to do the job! Yes, there are so many home remedies for acne scars that are safe, natural and quick to give you results. Below are the 10 best natural home remedies for acne scars that are proven to heal acne scar fast and quick!
Lemon
Lemon is most probably the best choice to cure acne marks because of the alpha-hydroxy acids (AHA) in it that has all the healing properties your skin needs. In fact, skincare industry hails lemon as the natural bleach for acne healing. Plus, lemons can also help new cells to grow while lightening the existing scar marks.
How to Use?
Squeeze out the lemon juice and rub it over the scar.
Leave it on for about 15 minutes then rinse it off with lukewarm water.
Fun Fact:
Lemons can make your skin really sensitive towards to sunlight so be sure to use a thick moisturizer with SPF after applying lemon on your skin.
Best Lemon Skincare to Try: Sephora's Skin 'N Seed Cream.
Sandalwood Powder
Sandalwood is great for treating acne scars because it contains curcumin. Curcumin has antioxidant and anti-inflammatory properties that reduce excess production of melanin. Melanin is the compound which adds pigmentation to your scar and makes it darker. Furthermore, sandalwood can also fix this discolouration and give your skin a glow.
How To Use?
Mix sandalwood powder with cold water to get a thick paste.
Then apply the paste on your skin.
Leave the paste for around 20-30 min to dry it.
Rinse thoroughly with cold water.
Mix sandalwood with plain yoghurt or honey for the best result.
Fun Fact:
In India, sandalwood is used as an antiseptic to treat wounds. So, you can apply it on your skin without any worries as it won't leave with you with any sort of irritation or allergies.
Best Sandalwood Skincare to Try: Origins Essence Lotion with Dual Ferment Complex.
3. Aloe Vera
The best way to treat an acne scar if by keeping it moisturized so that new cells grow over it fast. Aloe vera can do just that. The antioxidants in aloe vera can firstly reduce the swelling and redness of the pimple. While its natural astringent removes excess oil and dead cells. The best thing about aloe vera is that it doesn't really need measurements. If you can grow the plant at home, even better!
How To Use?
Just scrape the gel off the leaf and lather it over the scar.
Cover it for about 15 minutes.
Fun Fact:
Aloe vera is naturally very gooey and sticky but your skin will absorb the moist and gives a glow throughout the day.
Best Aloe Vera Skincare to Try: Body Shop Aloe Soothing Day Cream.
4. Tea Tree Oil
Tea tree oil is extracted from the leaves of Melaleuca Alternifolia, a small tree native to Australia. It has been used as traditional medicine by Aborigines for centuries. The native Australians crush tea tree leaves to extract the oil, which is then used to treat many health and skin condition including acne scars. The germ-fighting properties of tea tree oil make it one of the most valuable home remedy to cure acne scars and promote healing.
How To Use?
Mix one teaspoon of tea tree oil with 2 teaspoons of water.
Then, dip a cotton swab into the mixture and apply it to affected areas.
Leave it on for 15-20 minutes then rinse it off with lukewarm water.
Repeat this process 1–2 times per day, as needed.
Fun Fact:
Tea tree oil is available as 100% undiluted, but it is not advised to apply undiluted form on your skin. It is very potent and might cause skin irritation or redness. 
Best Tea Tree Oil Skincare to Try:  Body Shop's Tea Tree Oil.
5. Papaya
Papaya is a great help to treat discolouration caused by pimple thanks to its high lightening properties such as Vitamin A and papain. Vitamin A in papaya increases your collagen levels while the papain acts as a natural exfoliator. Both the ingredient can help the skin to repair by itself. This results in a dewy and incredibly soft skin. On top of these, papaya also contains a high number of antioxidants, which keep your skin moisturized at all time.
How To Use?
Mash a few pieces of papaya like a paste and apply it on the face.
Leave it on for 20 minutes before rinsing it off with water.
Alternatively, just eat them
Fun Fact:
Don't overeat papayas because consumed in overly large doses, the papain enzyme can damage the oesophagus and cause irritation. Papaya is not suitable for pregnant women!
Best Papaya Skincare to Try: Avon Naturals Papaya Whitening Cleanser.
6. Cucumber
Cucumber is 96% water, so eating or applying it to your skin can keep the skin and body hydrated. The cooling and soothing properties of cucumber can help add more moist to the dry dead scar. Cucumbers naturally deliver inflammation-fighting vitamin C and caffeic acid. These nutrients can provide a positive effect on rejuvenating your complexion. The juice of a cucumber can not only reduce swelling of the affected area, but it can also soothe damaged skin and make your skin look and feel refreshed.
How To Use?
Wash, peel of the skin and slice a cucumber to a few small pieces.
Add it to a pan with enough water to cover the cucumber pieces.
Heat over a low flame for roughly 5-7 minutes
Then transfer the contents to a blender and blend until smooth.
Pour the mixture through a fine mesh to remove any unblended pieces.
Apply the mesh, to your face.
Feel free to add a teaspoon of rose water or plain yoghurt for a quicker fix.
Alternatively, you can just eat cucumbers!
Best Cucumber Skincare to Try: Kiehl's Cucumber Herbal Alcohol-Free Toner.
7. Honey
Honey is an excellent source of antioxidants and very effective at reducing acne. This is because of the antibacterial properties of which is perfect to cure pimple scar. Honey also has a high content of vitamin B3 and fatty acids. They are great in fighting bacteria and reduce inflammation, which are two factors that trigger acne.
How to Use?
Apply raw honey onto the scar.
Rinse it off after 10-15 minutes.
Alternatively, mix 2 tablespoons honey and 1 teaspoon cinnamon together
Apply the mask to your face and leave it on for 10–15 minutes.
Rinse the mask off completely and pat your face dry.
Best Honey Skincare to Try: Origins Clear Improvement Charcoal Honey Mask.
8. Tomato
The natural acids present in tomato bring the natural oils of the skin into balance and tighten large pores. They also can help to cure large pores, soothe sunburn, and revive dull skin. The antioxidants in tomato, especially lycopene, fight cellular damage and skin inflammation. Studies have shown that eating tomatoes also protect the skin from the ill effects of sun exposure.
How to Use?
How To Use: Squeeze out the pulp of the tomato and apply this as a face pack
Let it dry for 10 to 12 minutes and then rinse.
Mix tomato juice with cucumber juice for a better result.
The Best Tomato Skincare to Try: Ella Perfect The Original Tomato Cream.
9. Plain Yoghurt
Yoghurt tightens the large pores and also reduces skin blemishes. The lactic acid present in it is responsible for the pore tightening effects. Also, this lactic acid is helpful in removing dead cells and impurities from the face.
How To Use?
Apply yoghurt to the affected area and leave it on for about 20 minutes
Rinse with lukewarm water. Do this twice a week.
You can also mix it with sandalwood powder to make a thick paste.
Best Yoghurt Skincare to Try: Garnier's  White Speed Yoghurt Sleeping Mask.  
10. Green Tea
Green tea is very high in antioxidants and applying it directly to the skin can really help treat acne scars. This is likely because of the flavonoids and tannins in green tea which can fight bacteria and reduce inflammation. Applying 2–3% green tea extract to the skin significantly reduces sebum production and pimples in those with acne.
How To Use?
Boiling water for 3–4 minutes, then add a green tea bag to the water.
Let it boil for another 3-4 minutes.
Allow the tea to cool for a minute or two
Then use a cotton ball to dip the green tea then dab it on the affected areas.
You can also pour it into a spray bottle then spritz on the scar.
Allow it to dry, then rinse with water and pat dry.
You can also add the remaining tea leaves to honey and make a mask.
Fun Fact:
Drinking green tea may not have a direct impact on fixing the flaw on the skin, but it is beneficial in making you less acne-prone. For example, drinking green tea can lower blood sugar and insulin levels, which are factors that can contribute to the development of pimples.
The Best Green Tea Skincare to Try: St. Ives Blackhead Clearing Green Tea Scrub.