If you are looking for a smile makeover, the best way to start is by looking at your teeth and your habits that may have lead to its discolouration. Teeth will start getting yellow as we get older. Yeap, it sucks, we know but ageing is inevitable! Apart from ageing, there are many external factors why teeth turn yellow.

Continue reading to find out the reasons that cause teeth discolouration, the best treatment to cure it, along with the prices for teeth whitening treatments in Malaysia. We've also covered the process, benefits, precautions and side effects of teeth whitening treatment so you've come to the right place to know everything about teeth whitening in Malaysia.

Why Do Our Teeth Turn Yellow?
One of the many reasons why our teeth turn yellow is because of the thinning of the enamel. Enamel is the outer layer of teeth that is white in colour and protects the deeper tooth structure. Beneath the enamel is a layer of tissue called dentin, which is kinda yellow-brownish. When the enamel layer thins, the teeth begin to look darker. Acidic foods, gums and ageing can wear down enamel.

Smoking is the other top reason why our teeth turn yellow. This is because smoking leaves stubborn stains that are just impossible to get rid of. And the best way to remove and reduce these stains are simply by quitting smoking and following a complete oral care routine. Start off with brushing your teeth twice daily and continue on with flossing using the right teeth-whitening products.

Certain foods that are high in tannins, like red wine, coffee and tea are potential causes of yellow teeth. These substances get into the enamel of your teeth and can cause long-term discolouration. But some people naturally have thin enamel. It sucks but worries not!

There is a range of strategies that can slow the process and even reverse it. For example, there are many choices for teeth whitening products and tooth-whitening kits that are readily available at most pharmacies. But compared to other whitening methods, teeth whitening treatment is perhaps the best method to get you the pretty white teeth that will give you a supermodel smile 🙂

---
What Is Teeth Whitening Treatment?
Teeth whitening is the most popular cosmetic dental treatment that can lighten teeth and helps to remove stains and discolouration. The dentist will use a bleach that has 'active ingredients' like hydrogen peroxide or carbamide peroxide to whiten your teeth. These active ingredients allow oxygen to get into the enamel on the teeth and make it lighter.

However, teeth whitening is not a one-time procedure! You might need to go in for a couple of appointments from time to time if you want to maintain a brighter colour. The whole pre-treatment time including consultation may usually take three to four weeks while the actual treatment can be done in an hour! The effects of whitening are said to last up to three years! However, don't' take our words on this as this will vary from person to person.

---
Where To Get Teeth Whitening Treatment in Malaysia?
There are many dental clinics in Malaysia that offer teeth whitening treatment. In Malaysia, whitening can only legally be carried out by a certified dentist. So, don't try to do it at home or go to some dodgy salons or whitening kiosks that lack experience! You do want to put your health at risk!

Do make sure that your teeth are in the safe hands of a trained and skilled professional who has the knowledge to carry out the procedure without risking permanent damage to the teeth or gums. A professional dental team will be able to tell you if you are suitable for the treatment, and will supervise it if you are.

So, here comes the most important question, which dental clinics to go to for a comprehensive teeth whitening treatment in Malaysia. Well, we have compiled a list of the best dental clinics you can choose to visit in Malaysia.

1. Beverly Wilshire Dental Kuala Lumpur
Beverly Wilshire Dental Kuala Lumpur is a multi-award winning dental centre with accredited, highly skilled, and experienced specialists, this dental centre is equipped with state-of-the-art equipment and technology to customize treatments for your desired outcome.

You can book an appointment with Beverly Wilshire Dental Kuala Lumpur, here.

2. WhiteZone Dental Clinic
With over 20 years of experience in multidisciplinary dentistry, WhiteZone Dental Clinic is a green dental clinic that practices an eco-friendly approach. They use mercury-free and plastic-free materials to conduct their treatment and use mercury and amalgam-free fillings and try to minimise invasive treatment whenever possible.

You can book an appointment with WhiteZone Dental Clinic, here.

3. Imperial Dental Specialist Centre
Formerly known as How's Orthodontics & Dental Surgery, Imperial Dental Specialist Centre is a one-stop dental centre that provides comprehensive solutions for dental tissue. They also have several solutions for neuromuscular problems of the craniofacial areas, in total dental care integrated with the total physical health of the body.

You can book an appointment with Imperial Dental Specialist Centre, here.

4. The White Republic Kit
If you don't have the time to book an appointment or you prefer to DIY, you can do the whitening treatment with White Republic's Teeth Whitening Kit. Clinically proven and recommended by dentists, this kit features easy to use products that you can do in just 3 steps. It's made with premium ingredients to effectively whiten the teeth safely, without gum or tooth irritation. Results can be seen after 10 days or less, removing even the most stubborn stains from coffee, tea, cigarettes, etc.
You purchase White Republic's Teeth Whitening Kit for only RM269 here.
5. M Dental Clinic Damansara Uptown
Established in 2015, M Dental Clinic in Damansara Uptown is known to customise treatments to meet each of their individual patient needs. M Clinic's staff and specialists take great pride in helping you to create a brilliant smile while helping you achieve and maintain optimal oral health.

You can book an appointment with M Dental Clinic Damansara Uptown, here.

6. ICARE Dental MyTOWN IKEA
iCare Dental is a reputable dental group in Malaysia that has dental clinics in 20 different locations across the Klang Valley. iCare Dental's friendly and highly skilled dental surgeons are here to ensure that your smile is something to be excited about.

You can book an appointment with ICARE Dental MyTOWN IKEA, here.

7. White Perfect Dental Clinic
With two branches in Cheras, White Perfect Dental Clinic practise an honest commitment to comprehensive care in all phases of dentistry for adults and children. This all takes place in an ultra-modern facility with a relaxed and friendly atmosphere, where time is taken to listen and explain. They will provide you with a stunning smile that will last a lifetime.

You can book an appointment with White Perfect Dental Clinic, here.
8. Smile Avenue Dental Surgery

Smile Avenue Dental Group is a group of clinics providing Dental services, operating across branches and serving the patient communities around Kuala Lumpur. They believe in a holistic approach to dental care, serving patients like family, with a focus on preventative treatment.

You can book an appointment with Smile Avenue Dental Surgery, here.
9. We Smile Dental Clinic

We Smile Dental Clinic provide their patients with the most up-to-date quality dental treatments. They take pride in creating a comfortable and relaxing environment where their patients know that they are in good hands. The appointed dentists are all professional and helpful.

Book an appointment with We Smile Dental Clinic, here.

10. PHI Clinic
Our teeth are naturally not white. There will always be yellowish tones and if you wish to get them shining like pearls, you should visit PHI Clinic. Professional bleaching of the teeth is usually the most common way to go. Over at PHI Clinic, the team will notify you if you are eligible for the treatment, and they will always protect your gums by placing a rubber shield or gel over them. Thus, you can safely whiten your teeth without any concerns.
You can book an appointment with PHI Clinic, here.
11. Mydentist Malaysia
Located in the heart of Kuala Lumpur is Mydentist Malaysia. With over 30 years of expertise, they offer a wide array of general and special services for dental health. Having trained professionals on hand, they are able to deliver treatments that are both effective and personalised for their clients! They use the InnoWhite Professional Dental Whitening System, which uses OSRAM blue Advanced LED (ALED) non-heat technology. This allows Mydentist Malaysia to provide clients with affordable and effective solutions. It is also less invasive to your surrounding tissues and gums.
You can book an appointment with Mydentist Malaysia, here.
12. O2 Klinik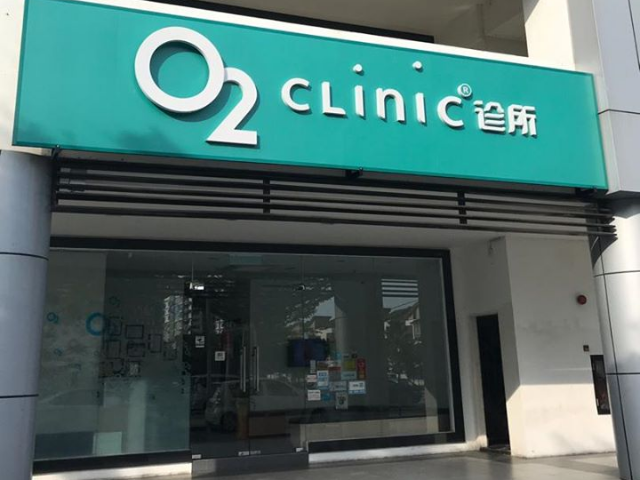 Established by a team of medical doctors, O2 Klinik offers treatments in three departments – Dental, Medical and Aesthetics. As they provide teeth whitening, make sure you make your way to the right department before you say that you are there for "whitening". If you end up in the aesthetics department, you might just receive a different kind of whitening that doesn't involve your teeth at all!
You can book an appointment with O2 Klinik, here.
13. SIGNATURE DENTAL CLINIC
If you are living near Kota Damansara, SIGNATURE DENTAL CLINIC is the closest dental clinic you can visit. It is located right next to Sunway Giza Mall, so you can enjoy a meal, or a soothing cup of ice cream after your treatment! They provide the best of the best for their clients with dental care technologies that are of high quality. Along with state of the art Sterilization Systems, X-Ray Systems, Dental Chairs, Water Pipeline Systems and other clinic facilities.
You can book an appointment with SIGNATURE DENTAL CLINIC, here.
---
How Much Does Teeth Whitening Treatment Cost?
The price is the most asked question about the treatment and there is no one definite answer for it as the charges will vary from clinics to clinics. Laser or power whitening will be more expensive than professional bleaching. It can cost anywhere between RM3000 to RM5000 whereas bleaching is cheaper and can range from RM300 to RM750.

---
Any Side Effects From The Teeth Whitening Treatment?
You may have some discomfort in the gums, a sore throat or white patches on the gum after the treatment but don't panic! These symptoms are usually temporary and will go away after a few days. For some people, their teeth will become more sensitive after the treatment. If any of these side effects continue, go to your dentist immediately!

Don't worry much about it because in general whitening teeth under the supervision of a professional dentist is safe. In fact, many dentists consider whitening as the safest cosmetic dental procedure. As with any tooth whitening product or treatments, it is not recommended for children under 13 years of age, pregnant or lactating women and severe gum disease patients!

After getting your teeth whitened, make sure to brush your teeth before sleep and at least one other time during the day, with a fluoride toothpaste. Cut down on sugary and highly staining foods and drinks. Follow these tips and you will have a white bright smile for long! Don't forget, quitting smoking can help big time in keeping your teeth white as well!