" Very satisfied. 
Bought this for my toddler for her eczema. 
She loves it and keeps her skin moist. " – Eunice ✨
Lavender Calming Soap
De-Stress, Calming, Soothing, Healing

One of our best-selling soaps!
A calming and relaxing natural soap that's handcrafted for everyone. So gentle that even babies approved it!
The beautiful Lavender is much more than just pretty & calming. It is one of the most powerful remedies in the plant world, offering both physical and emotional relief for problems as varied as burns, migraines, insomnia, insect bites, skin problems, infections, stress and nervous tension. It's packed with a whole amazing spectrum of healing powers.
Lavender is particularly rich in aromatic molecules called esters, which are antispasmodic, pacifying and tonic, while other molecules give it its antiviral, bacterial and anti-inflammatory powers.
Ingredients: Lavender Infused Organic Virgin Olive Oil, Organic Virgin Coconut Oil, Rice Bran Oil, Castor Oil, Palm Oil, Aqua, Sodium Hydroxide, Essential Oil Blend and Love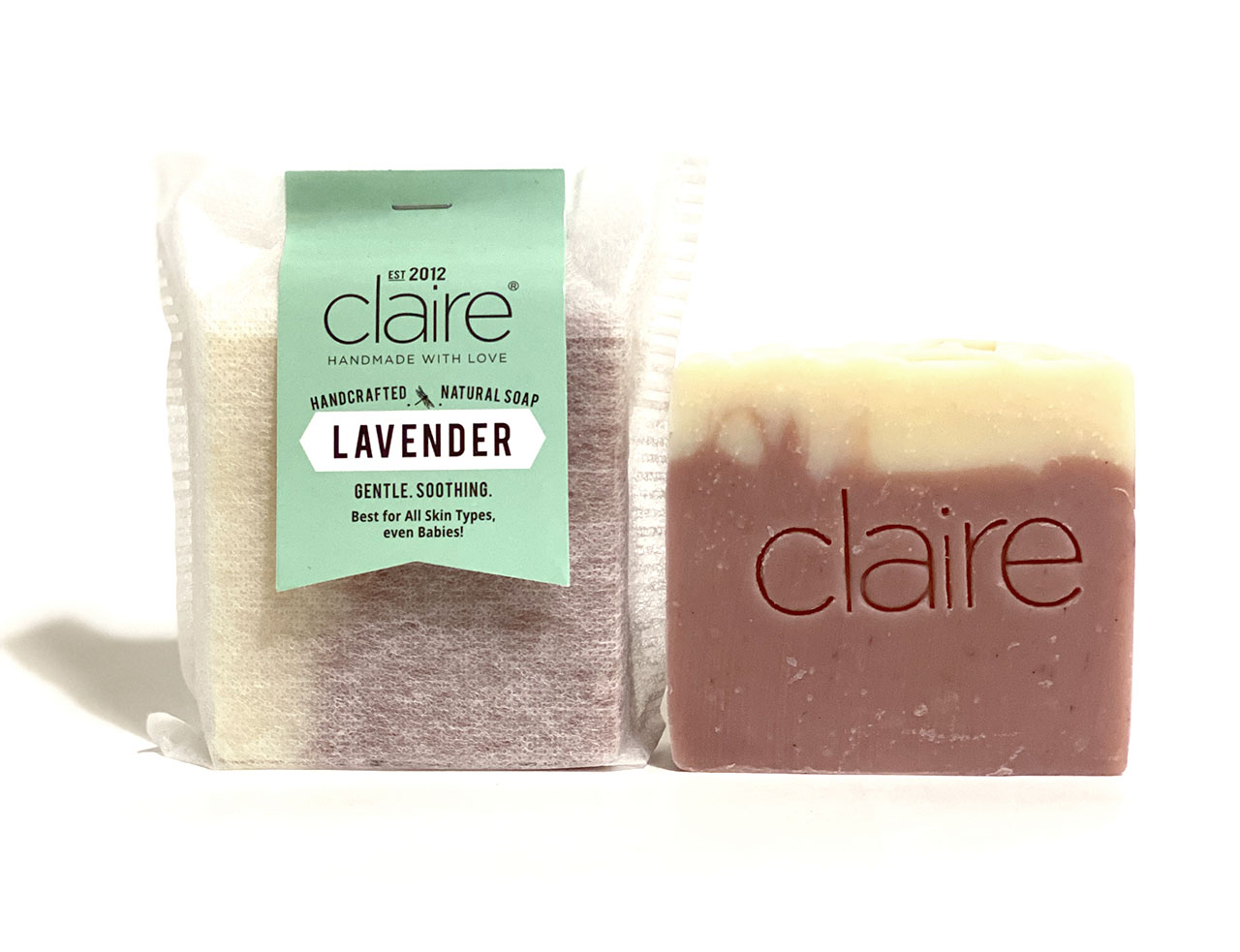 Best for face & body • Suitable for sensitive skin and normal skin100g (+/- 10g)
---
Happy Customer,
✨ Eunice says,
" Very satisfied. 
Bought this for my toddler for her eczema. She loves it and keeps her skin moist. "