[ INSPIRE ]™
Aromatherapy Perfume Oil with Pure Essential Oils
Unvealed the latest new shining star – our very first essential oil perfume oil! Uniquely blended in a base of skin-loving Golden Jojoba, organic herbs and pure essential oil. Alcohol-Free, Fragrance-Free
Delicate and uplifting, this Inspiring blend is laced with juicy notes of Bergamot and earthy tinge of Lavender. The calming yet uplifting scent is sure to lift the spirits, provide a new energy and focus on fresh inspirations.
The citrus blend also boosts the immune system and cleanses the body.
The scent works really well for both men and women – citrus smells delicious on everyone!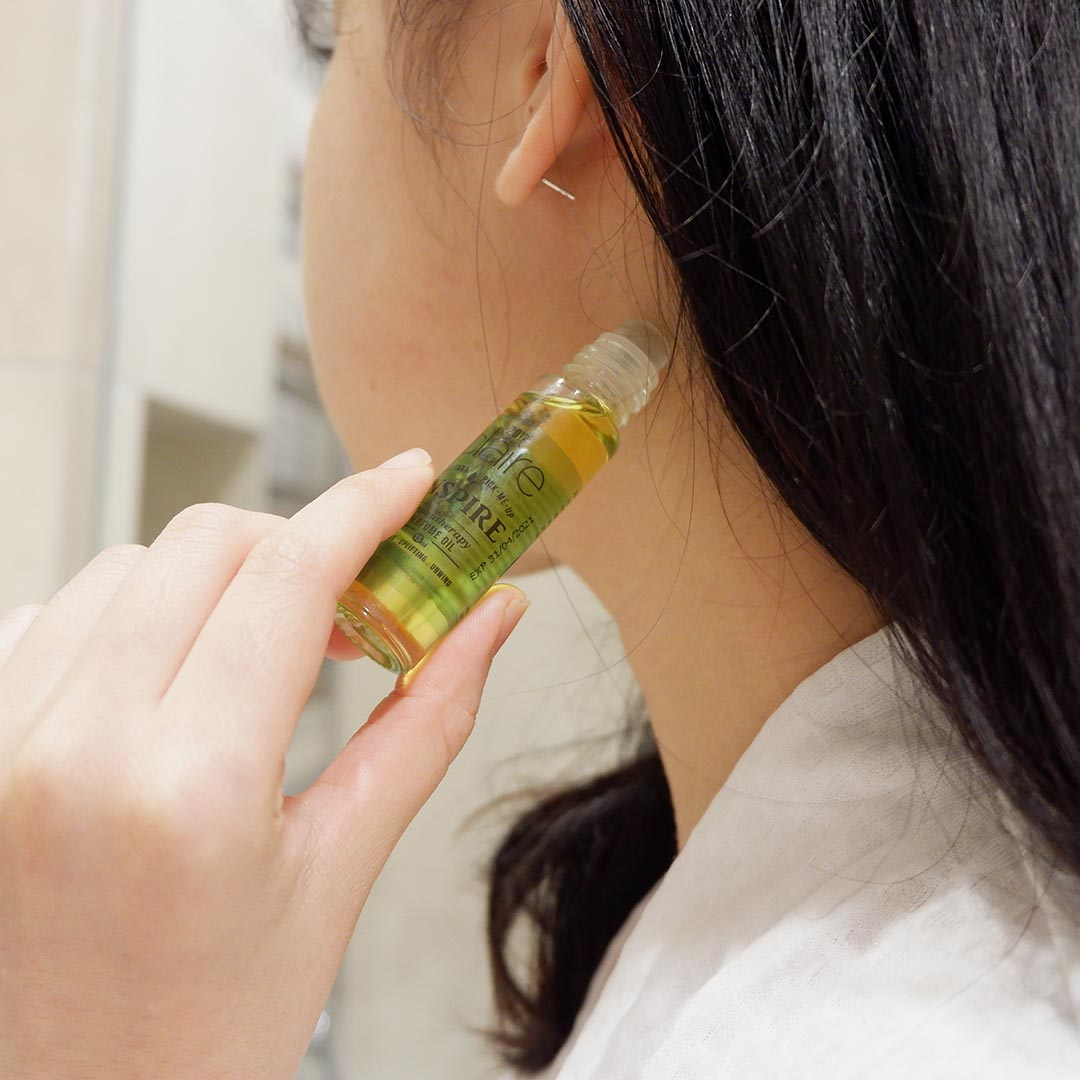 Aromatherapy qualities:
✨ Uplifting, Calming, Unwind ✨
15ml (+/-2ml)
Freshly handblended very limited jars only, hurry while they're still hot!
---
Happy customer,
✨ @yogawithrobyn says,  
" Love it so much! Been using the perfume oil for my classes for years. Students always ask me what is it and where can they buy it! "
---