Lavender Rosemary
Hair & Scalp Treatment Oil
Revitalise Hair Growth, Anti-Dandruff, Treats Hair Loss, Split Ends, Tames Frizzy or Tangled Hair
Lavender Oil aids in hair growth as well as treats sleeplessness, stress and anxiety. It can also help treating hair loss. The lavender flower has a sweet, soft scent and is where the essential oil is extracted from. Lavender oil is regenerative and found in hair formulas for all types of hair and scalp conditions.
What wonders does it do to your hair?
* Nourishes hair
* Moisturizes scalp and strands
* Helps prevent shedding hair
* Improves blood circulation on the scalp aiding in hair growth
* It has powerful antiseptic qualities treating dry scalp, fungi, bacteria, and other microbes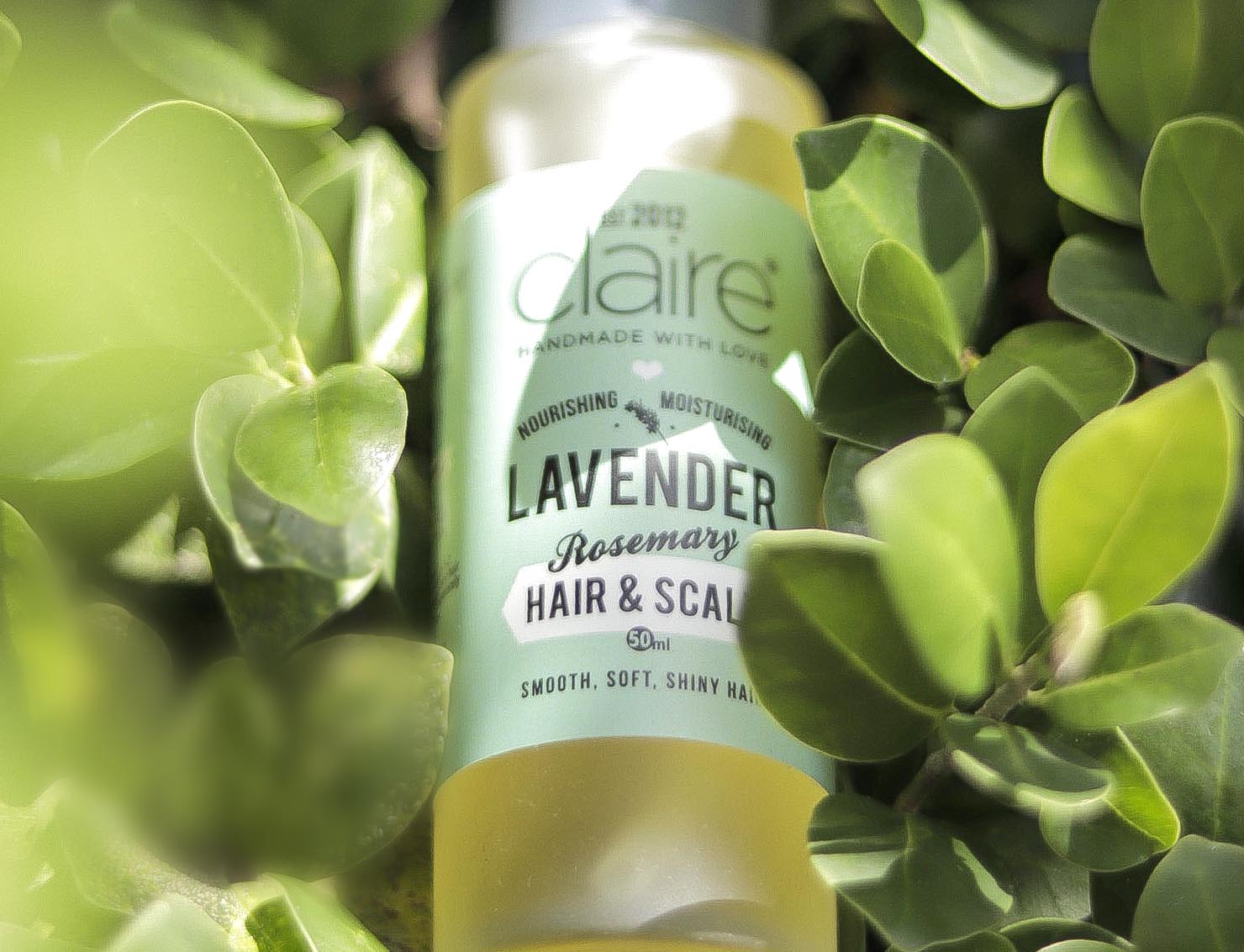 Lavender oil can help your hair grow. Many people lose their hair because of a medical condition called alopecia areata. Alopecia is an autoimmune disease that causes the body to reject its hair follicles as foreign objects. Lavender oil is a natural product to help treat this disease. A sense of calm is a bonus!
Rosemary helps fighting against premature graying and can gradually darken existing gray hair. It is beneficial for dry, flaky scalps, and as such is a great remedy for dandruff. Rosemary Oil is most notably used for stimulating hair follicles and consequently improving hair growth.
Lavender is particularly rich in aromatic molecules called esters, which are antispasmodic, pacifying and tonic, while other molecules give it its antiviral, bacterial and anti-inflammatory powers.
Best for all hair types
50g (+/- 5g)
* Each bottle is carefully handmade and manually packed to retain the quality & freshness
CAUTION: Avoid during pregnancy
So what can I use during pregnancy?
A: For your hair & scalp treatment for pregnant moms, we recommend:
• Jojoba oil, or
• Argan oil
A: For your stretch mark treatment, we recommend:
• Rosehip oil
🙂
---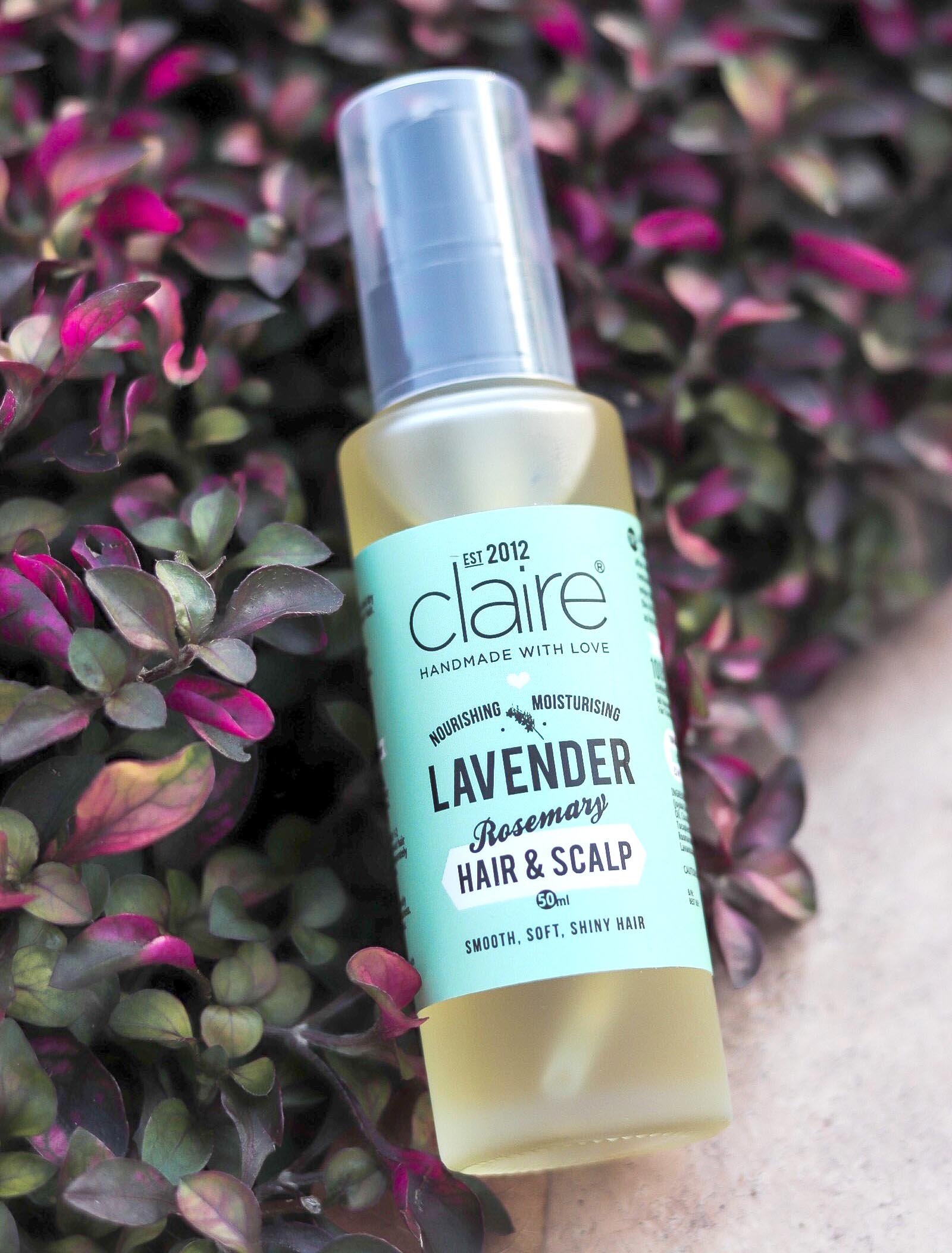 Happy customers,

✨ Annette says,
"  I've tried your Camelia Soap and the Clary Sage Hair & Scalp Treatment Oil. It's really good. Used it twice so far after I bought it. I'm surprised the soap doesn't dry up the hair but both worked together to give the hair a very soft feeling and looks more volume. Even dandruff is gone. I hope in long run it really helps with my hair fall. Yeah nothing seems to work with the normal anti dandruff or anti hair fall shampoo. I'll definitely recommend it to my relatives after I've used it for some time.  "
✨ Cindy 说:
"  用了你的头发油头发卷得很漂亮,根本不用用定型的了,卷得很漂亮! "
✨ Kimberly says,
"  This is very very good and the smells is very good too and you have the Lavender one as well … loving both of it and thank you Claire for great stuff and my hair is better now … most of your products is my life saviour …. ❤️❤️❤️  "
---

FAQ:
(Here's questions you may ask!)
1. What's the difference between Clary Sage & Lavender Rosemary Hair & Scalp Treatment Oil?
A: Both our Hair & Scalp Treatment Oils are similar functions for treating sensitive scalp, problem scalp, dandruff, frizzy hair, dry hair, split ends, hair falls etc.
Other differences are the ingredients, and Clary Sage is more powerful in terms of preventing hair loss. And of course, the result also will be different depending on how well each individual absorb from each different ingredients 🙂
2. 这护理油能让我生出黑发、改善脱发吗?
答:这是全天然护理头皮&头发护理油,除了能处理头皮屑或头皮痒的问题,
最重要的是:
1. 滋养头皮
2. 头皮得到养分
3. 修复与头皮护理
头皮得到养分与修复后才能生出健康的头发,对吗?:)
3. Are these Claire Organics Hair & Scalp Treatment Oil suitable for pregnancy?
A: We suggest to avoid these products during pregnancy:
• Clary Sage Hair & Scalp Treatment Oil
• Lavender Rosemary Hair & Scalp Treatment Oil
4. Why not suitable for pregnancy, any harmful ingredients?
A: All-natural and nothing is harmful, but simply because, certain essential oils can possibly cause contractions or induce labour. That includes cinnamon, clove, rosemary, and clary sage essential oils.
5. So what can I use during pregnancy?
A: For your hair & scalp treatment for pregnant moms, we recommend:
• Jojoba oil, or
• Argan oil
A: For your stretch mark treatment, we recommend:
• Rosehip oil
🙂