"My skin has seriously never looked better! 
… I have been using the rosehip oil for about a month now. It is moisturizing but also has some crazy quality that does not clog my pores, and that makes my skin look fresh. I use it for my whole body as well. I could see tremendous changes to my skin for sure. My skin has seriously never looked better. It took only a week or two to see a difference. I have repurchased three bottles earlier today." – Shamini ✨
LUXURIOUS ROSEHIP
FACE & BODY OIL
NOURISH . HYDRATE . 
For Youthful and Radiant Skin.
It's so excited to finally launch my all-time favourite skin-beautifying natural remedy with the delicate Rosehip Oil. Well known for its super nourishing properties for beautiful and youthful skin, hydrate dry skin, also protect sensitive skin.
Comedogenic rating : 1 ✨
(means it won't clog pores!)
Rosehip oil is a wonderful moisturising oil in natural skincare products. Rich in vitamin C, it works well as an anti-inflammatory oil that helps reduce redness, calm sensitivity, even out skin tone, and reduce the appearance of fine lines and wrinkles.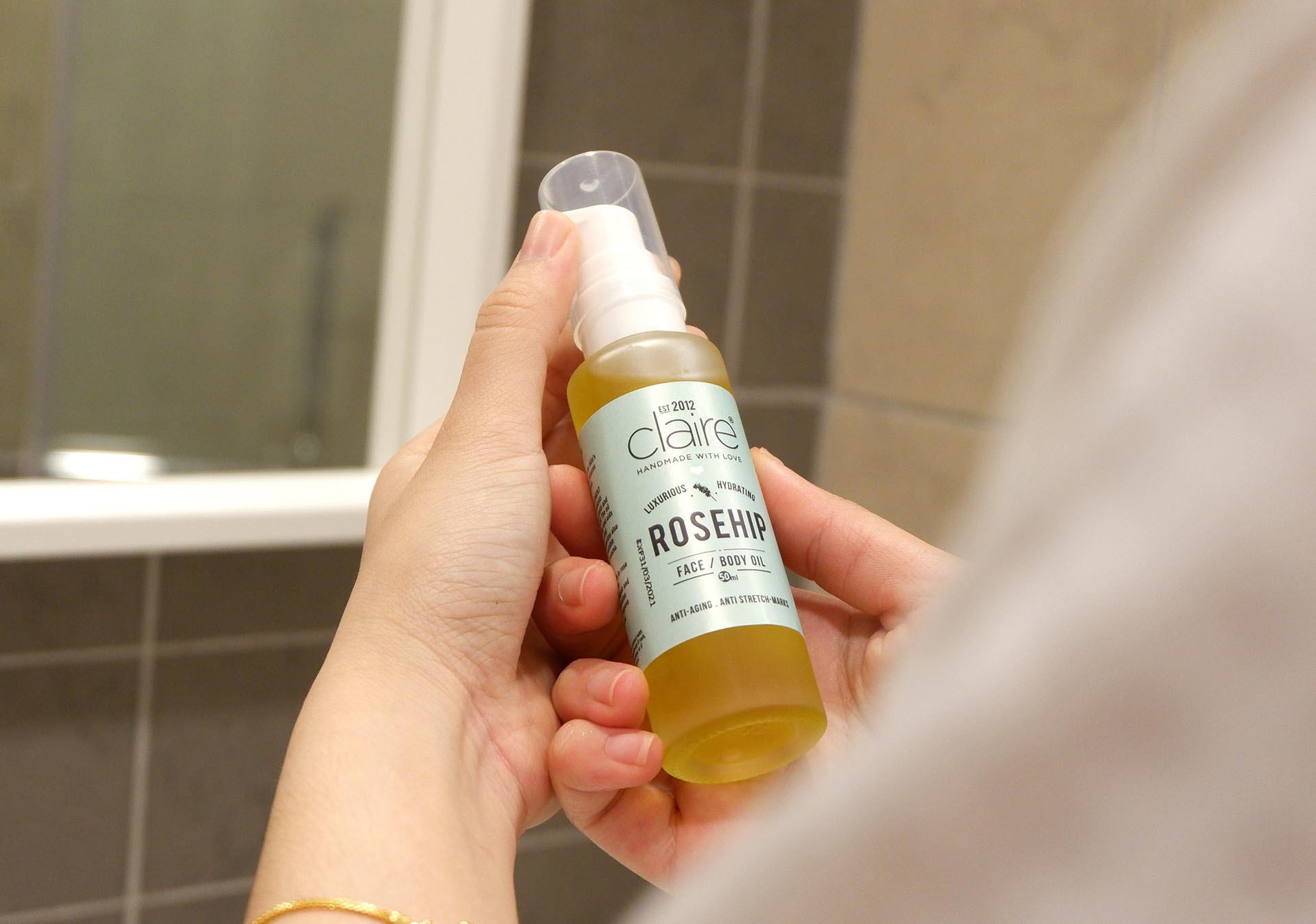 Fast-absorbing body oil is the perfect daily way to pamper your skin with luxurious-feeling moisture. With its powerful properties to improves the skin's moisture levels and even up your skin tone, you'll watch your skin flourish with a healthy glow!
50ml • Best for sensitive skin / dry skin / all skin types
• Each bottle is carefully handcrafted and manually packed to retain the quality & freshness
• Store in cool, dry place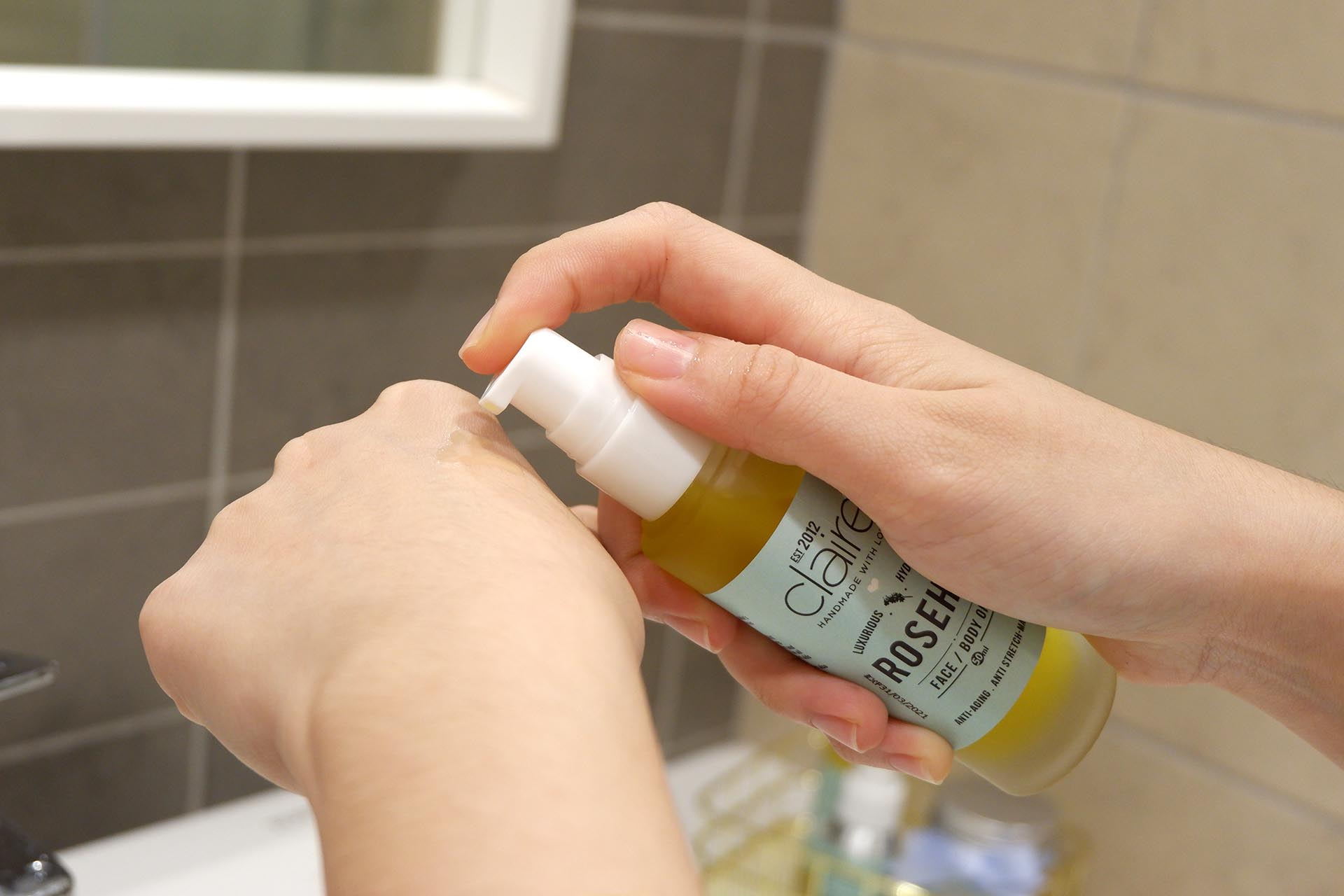 Happy Customer,
✨ KahYee says,  
" Just finished my 3rd bottle! One of my fav facial oil. 
I have oily skin but it never clog pores. So good! "
✨ Anja says,
" Hi! I have been using the Rosehip Face/Body Oil for the pass 2 years and I'm half way through my 5th bottle. I love it and it's the best decision I've made for my facial care. My skin is more even and supple as compared to few years back when I was just entering my 30s.  "
✨ Jackie says,
"  Can't say enough good things about this Rosehip Oil.  I've always had clear, but dry skin. This product has miraculously made it clearer & supple (!!), something that I haven't felt since my late 20s – early 30s. I noticed the effect after a few weeks & so did a few of my friends who promptly ordered theirs online. Surprisingly, it doesn't clog pores & my oily t-zone isn't oily anymore. The scars I got from a severe bout of eczema are also almost gone. Am most grateful for this product.  "