Ahhh finally, 
a sunscreen that's human + coral + earth friendly!
" Very satisfied! I've been a repeat buyer for this product. It's easy to use and it doesn't leave a greasy and oily feeling. I love it that it's moisturizing too. " – Nor ✨
Sunscreen Face & Body Cream
2-in-1 daily moisturiser with outdoor protection.
Best for sensitive or normal skin.

Forming a natural skin barrier for outdoor protection.
Best for a daily moisturising day cream.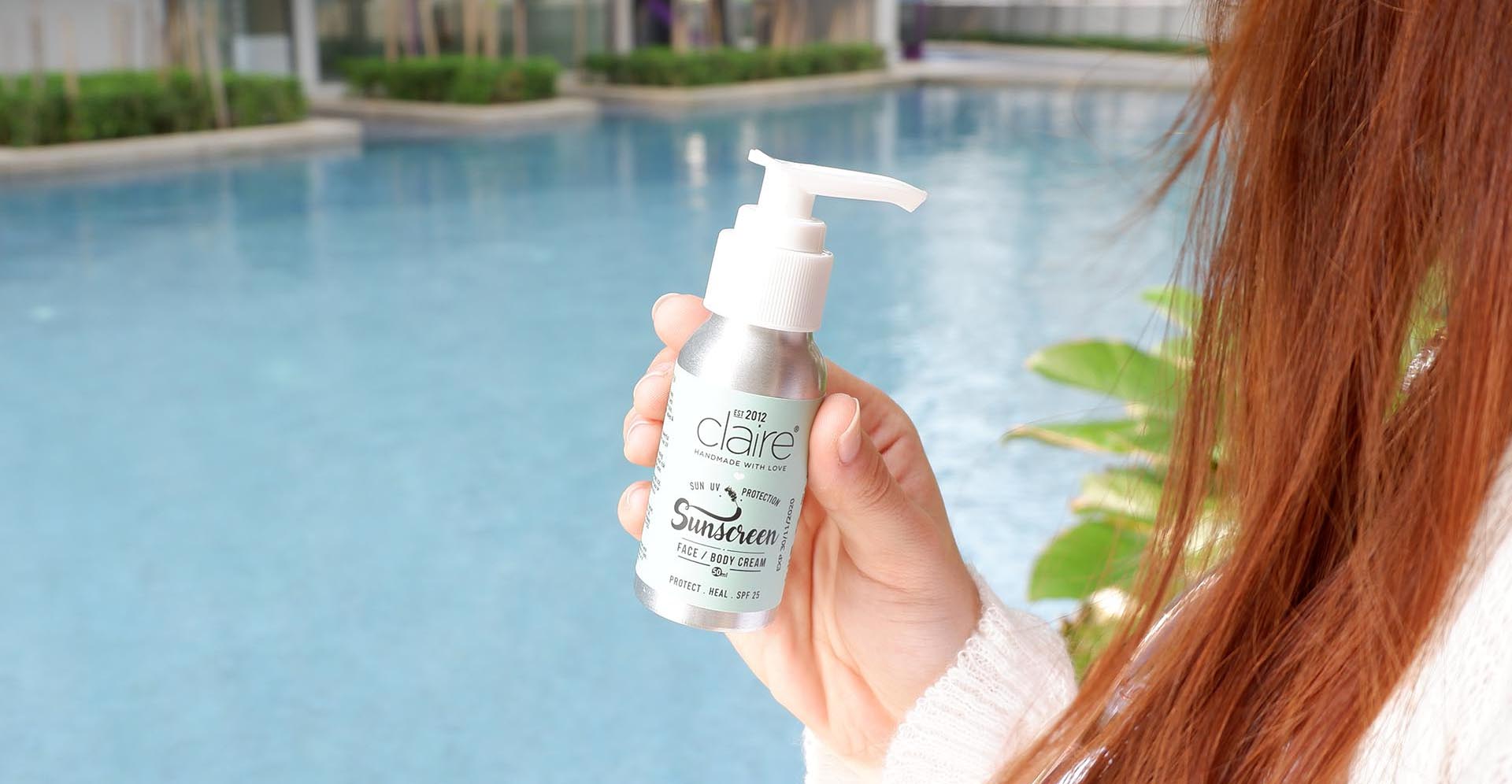 THE ALL-NATURAL SUNSCREEN 

Claire's Sunscreen Face & Body Cream protects skin from UV rays. Great for delicate skin, suitable for sensitive skin, babies & all skin types. Shea butter is naturally rich in vitamins A, E and F. It offers UV protection and provides the skin with essential fatty acids and the nutrients necessary for beautiful and youthful skin. Therapeutic Zinc Oxide, a powerful protective shield that filters out UV rays, protect the skin from skin damage caused by UV rays.
While Titanium Dioxide gives a nice broad spectrum protection, Zinc Oxide has an even nicer and even broader spectrum protection. It protects against UVB, UVA II, and UVA I almost uniformly, and is considered to be the broadest range sunscreen available today.
So much so that Zinc Oxide also counts as a skin protectant and anti-irritant. It's also often used to treat skin irritations such as sensitive skin condition.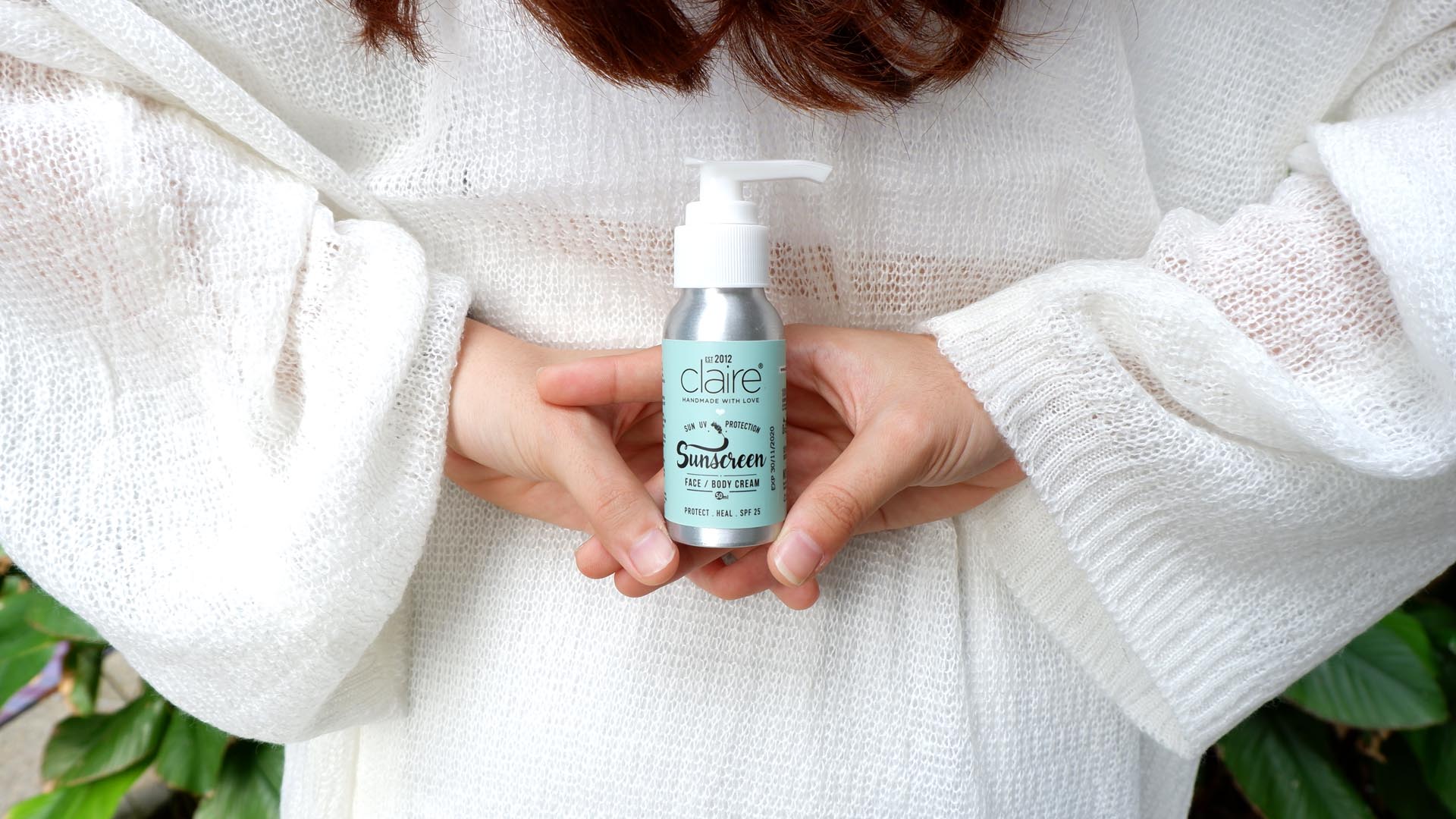 Claire's Sunscreen Face/Body Cream is using Non-nano Zinc Oxide. Non-nano particles offer greater UVA protection, providing greater SPF. 
All in all, if you've found a Zinc Oxide sunscreen that you are happy to use every single day, that's fantastic and we suggest you stick with it. It's definitely one of the best, or probably even the best option out there for sun protection available worldwide. 
**100% Free from the harmful chemicals (paraben, cinnamate, benzophenone, and a camphor derivative etc) that kills the beautiful coral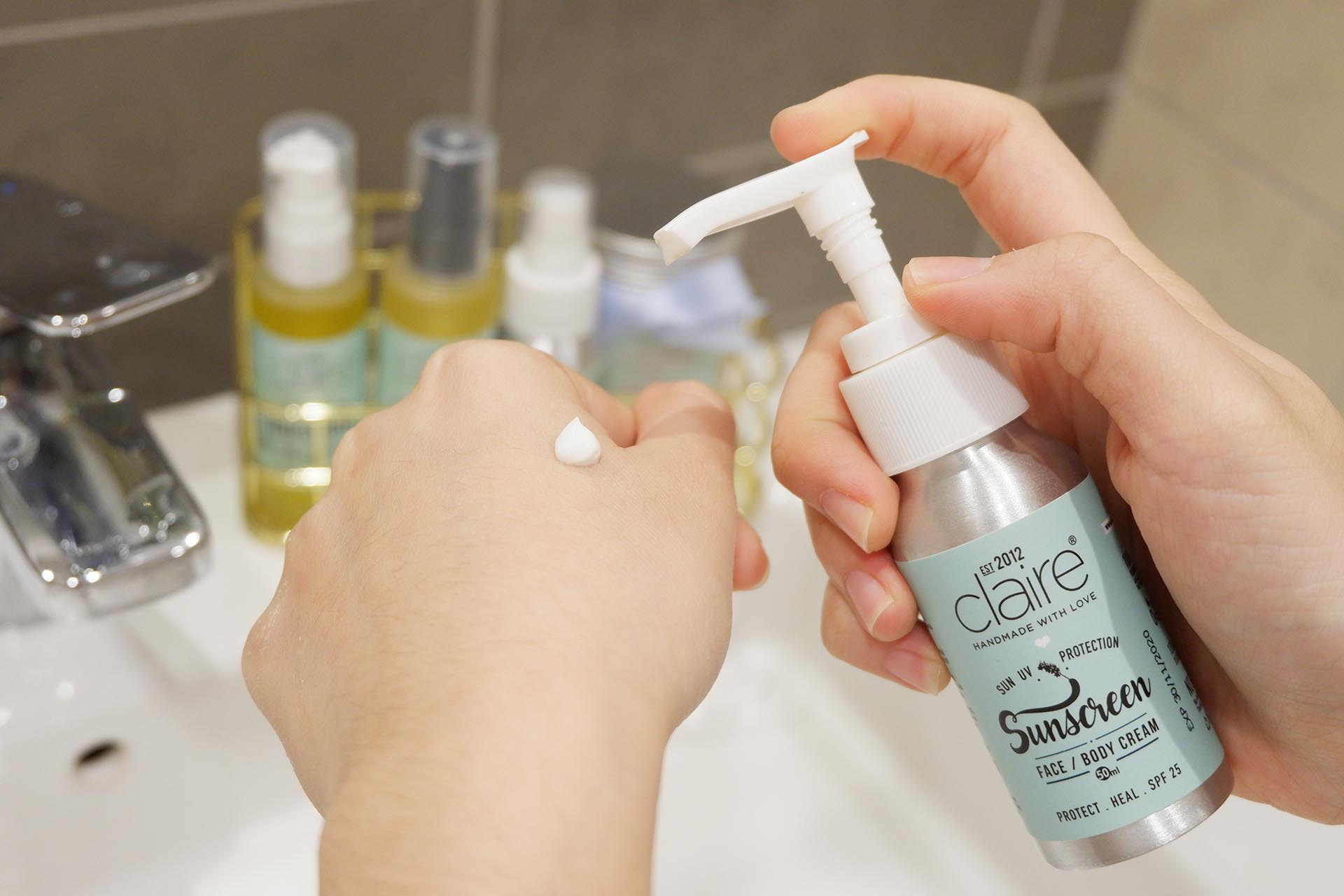 Find out more on:
• How to use our artisan natural handmade Sunscreen Lotion effectively: http://goo.gl/9yIcmO
• How do those chemicals affect coral & the environment: http://goo.gl/tVg5il
Ingredients: Butyrospermum Parkii (Shea) Butter, Cocos Nucifera (Coconut) Oil, Cera Alba (Beeswax), Tocopheryl Acetate (Vitamin E), Zinc Oxide, Lavandula Angustifolia (Lavender) Oil
Best for application before heading out for the day • All Skin Type
50ml (+/- 5ml)
Each batch is freshly made with only Natural Ingredients and carefully hand packed to ensure the quality of products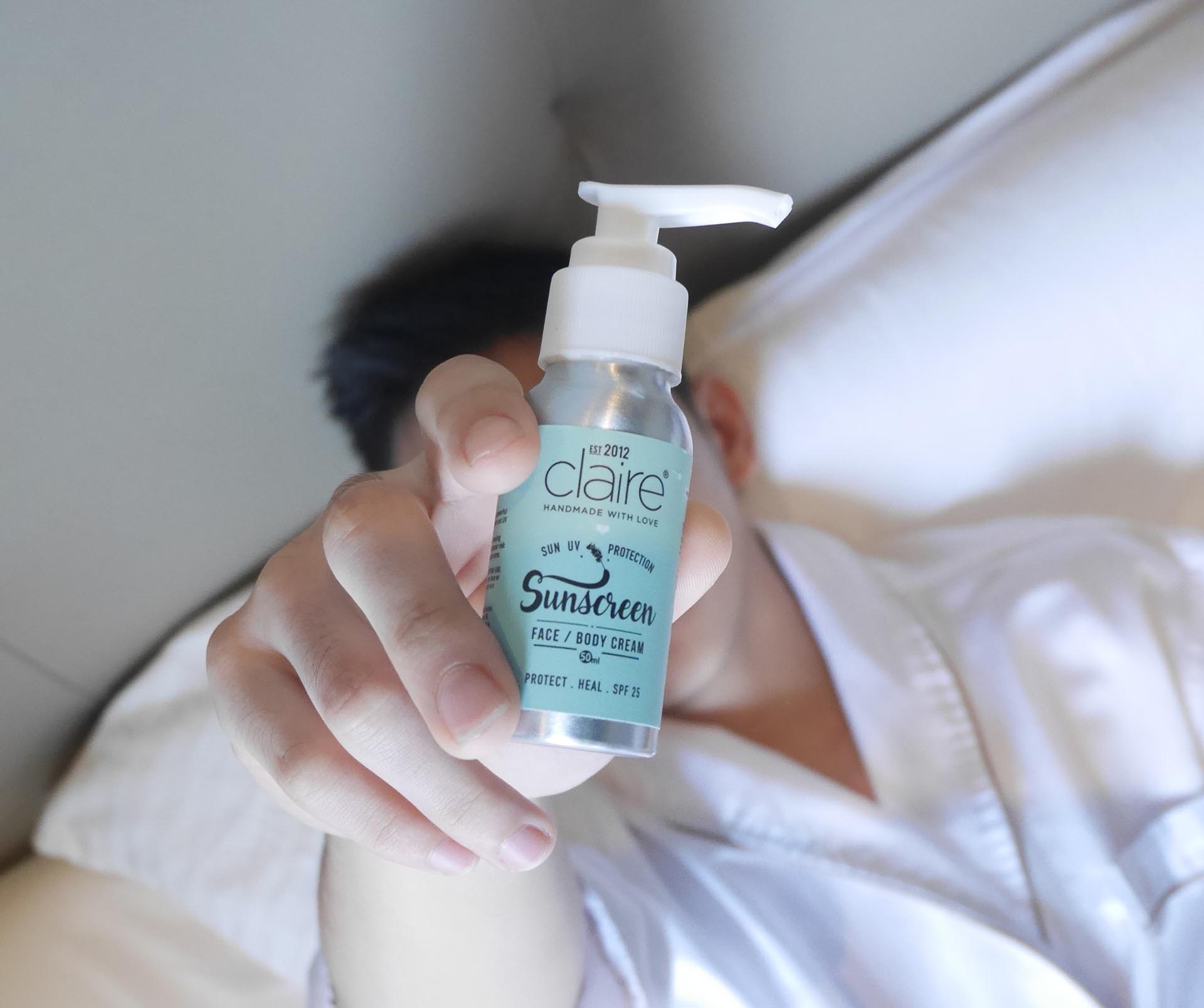 Happy customer,
✨ Eunice says, 
" I've tried out their Rosehips Body Oil & Sunscreen Cream. It's not sticky, smells absolutely lovely and is quickly absorbed into my skin. It's perfect for my daily use. Great product. Would definitely come back for their products. "