TEA TREE 
Pure Essential Oil
• 10ml
• ISO Certified
• 100% imported from Australia
AROMATIC PROFILE
Pungent, pure, strong, camphoraceous, balsamic and bittersweet, tea tree oil blends well with clary sage essential oil, lavender essential oil, lemon essential oil, myrrh oil, rosemary essential oil, rosewood and rose geranium essential oil, eucalyptus essential oil.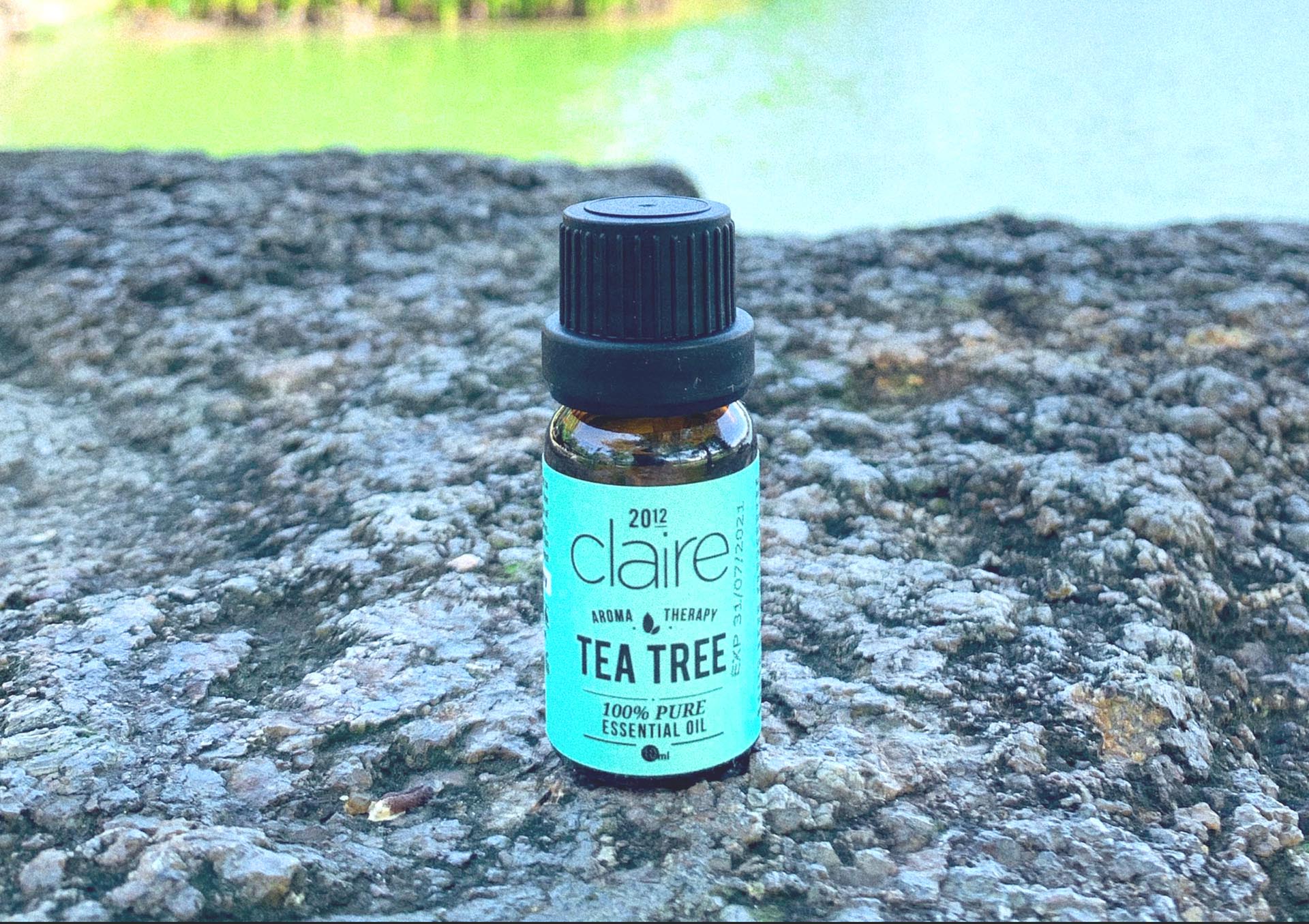 PRODUCT DETAILS
Botanical Name:

 Melaleuca alternifolia

Composition:

 100% Pure Australian Tea Tree Essential Oil

Origin:

 Australia

Plant Part:

 Tea Tree Leaves

Extraction:

 Steam Distillation
SUGGESTED USES
Diffuse tea tree alone or in combination with eucalyptus and lavender as needed throughout the day. Tea tree essential oil has great benefits as a scalp cleanser. Add a few drops to your favorite shampoo for smooth and healthy scalp. Add to bath for healthy and radiant skin. Add a few drops into a spray bottle with water for cleaning yoga mat, children toys or household.
CAUTION
Do not take tea tree oil internally. Do not apply directly to the eyes or mucous membranes. Potential for Skin Irritation: Medium (some people have no reaction to tea tree directly on the skin, while others have extreme reactions–please exercise caution).
*Avoid during pregnancy
*Always dilute with carrier oil when applying essential oils to skin