Whitening Rose Hips Scrub with French Sea Salt
Whitening, Anti-Aging
Now comes with your favourite bamboo spatula!

Rose Hips awaken and revitalize tired-looking skin and help reduce the signs of aging. It contains Vitamin C which helps to rejuvenate skin when combined with certain constituents found in rose hips such as bioflavonoids, especially for skin aged by the sun exposure.
Vitamin C or ascorbic acid is a potent anti-oxidant that also encourages the production of skin collagen. As a result, the skin becomes stronger and the complexion gets more even. Vitamin C can be used to achieve skin whitening when consumed and when used in the form of skin whitening creams.
Vitamin C produces results by affecting the levels of glutathione – a tripeptide that controls numerous important cellular functions. Glutathione has been linked to powerful neutralization of free radicals, DNA synthesis, enzyme activation and amino acid transportation. Glutathione is also considered a melanin inhibitor that controls the production of pigments. Higher levels of glutathione result in fair skin, thus it has a direct link to controlling hyperpigmentation and reducing dark spots.
Vitamin C is also known to boost the level of vitamin E in the human body. Vitamin E protects cells from oxidation and is a powerful anti-oxidant, as well. It results in better skin health and can assist the evenness of complexion.
Sea salt scrubs promote relaxation, reduced stress, enhanced circulation, increased detoxification, improved skin integrity and decreased inflammation when used alone and in combination with botanicals.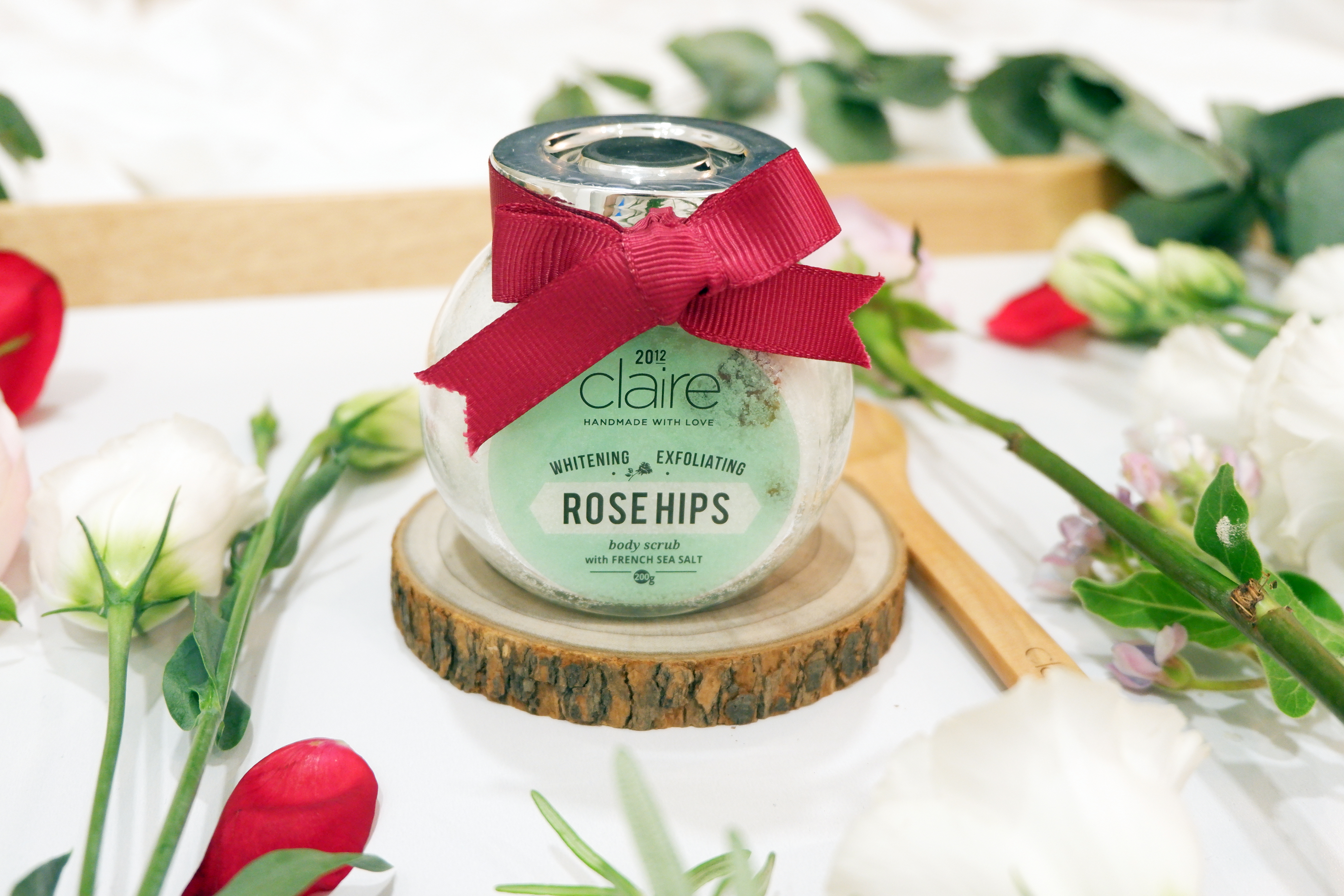 Best for all skin types • 200g (+/- 10g)
Each jar is freshly made by request from fresh and natural ingredients to ensure the freshness of our specially formulated body scrub • Refrigerated is recommended