Aesthetics Clinics
Keloids Treatment: How It's Treated And Specialist Clinics To Visit
additional scar tissue develops, resulting in keloids
By: Nina Shahriman / August 8, 2022
Scar tissue is a type of fibrous tissue that grows over an injury to the skin to heal and protect it. In rare circumstances, additional scar tissue develops, resulting in keloids, which are hard, smooth growths.
Although scars often get smaller and dissolve with time, in some people the skin may overreact, resulting in keloids, which are scars that are considerably bigger than the initial incision.
Scars from keloid surgery, which are frequently thick and asymmetrical, seldom disappear on their own. Dermatologists highlight the significance of avoiding keloids from occurring in the first place since they can be difficult to cure.
Keloids are most frequently found on the chest, shoulders, earlobes, and cheeks, where they can grow to be considerably larger than the initial lesion. Beauty Insider is breaking down everything you need to know about keloids treatment to specialist clinics to remove them entirely!
Signs Of Keloids
Slowly becomes apparent: The majority of keloid lesions often show up within a year after the initial skin injury, however, it might take up to three to twelve months or even longer before you observe a keloid beginning to grow.
Develops quickly: Keloids can often grow quickly; for instance, they could treble in size in just a few months.
Scar itches, is painful, or hurts: Once the keloid has formed, these symptoms often disappear.
Scar sensitivity: Friction, such as rubbing against clothes, might aggravate it.
Gets progressively darker: Typically, a keloid starts off as a pink, red, or flesh-coloured scar that darkens with time and eventually appears darker than the surrounding skin.
How To Remove And Treat Keloids
Keloids can keep expanding for weeks, months, or even years. They ultimately cease growing, but without treatment, they do not go away. Keloids can come back after being removed.
In most cases, keloids do not require treatment. However, if a keloid scar covers a joint or a big region and causes pain or restricts movement, for instance, therapy may be beneficial. If a keloid affects a person's self-esteem or how they feel about their looks, they could also seek therapy. Your doctor might be able to assist you to identify strategies to lessen the size and prominence of the keloid, for example, if the scar is big or is situated in a prominent area of your body.
Surgery
Surgical removal may be advised in the event of particularly big keloids or an older keloid scar. After surgery, keloid scarring can occur at a high rate. The advantages of eliminating a big keloid, however, could exceed the danger of postoperative scarring. Due to the fact that surgery fails to completely eradicate keloids, it is frequently paired with additional treatments like silicone injections or corticosteroid injections.
Pressure Therapy
In order to prevent a keloid from regrowing, pressure must be applied to the region and blood flow must be decreased via device or specialised clothes. Although beneficial, many patients find it challenging to adhere to this medication, which is frequently used following surgery. Inconvenient as they may be, these gadgets must be worn for six to twelve months.
Cryotherapy
The most successful kind of surgery for keloids is probably cryosurgery. This procedure, also known as cryotherapy, involves freezing the keloid from the inside out and is most effective for tiny keloids. This technique is frequently employed before or after corticosteroid injections in order to increase the effectiveness of the injections.
Laser Treatment
Your doctor could suggest laser therapy for particular scar forms, including some keloids. In an effort to provide a smoother, more toned look, this procedure uses high-powered laser beams to rejuvenate the skin around the keloid and around it. However, there is a chance that laser therapy might exacerbate your keloids by bringing on more scarring and erythema. You might still anticipate some kind of scarring, even if these side effects are occasionally better than the initial scar.
Clinics To Go That Specialises In Keloids Removal Treatment In Malaysia
1. Dermlaze Skin Clinic
| | |
| --- | --- |
| Address | 75, Jalan SS 21/60, Damansara Utama, 47400 Petaling Jaya, Selangor |
| Operating Hours | Monday to Saturday (10am – 6pm), Sunday (Closed) |
| Contact | 03-7710 2295 |
Since its founding in 2005, Dermlaze Skin Clinic has been based in Kuala Lumpur's Damansara Utama neighbourhood. You will meet Dr. Jeswender Singh at Dermlaze Skin Clinic, where he has been in practice for more than 23 years. Dermlaze offers individualised treatments for each of their clients since they are aware that every person has distinct wants and requirements, whether you are searching for an aesthetic or skin treatment.
2. Regalion Clinic Kepong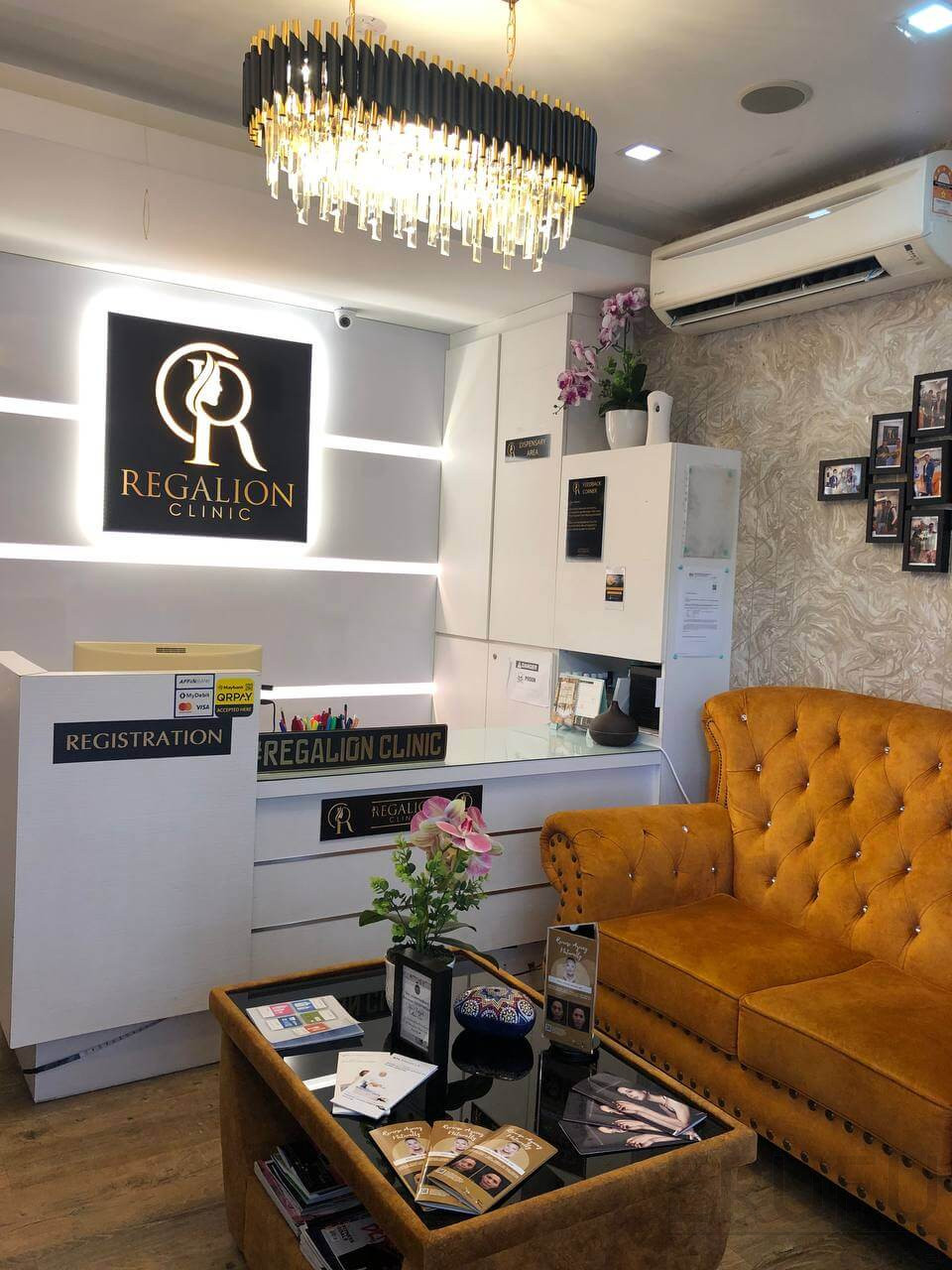 | | |
| --- | --- |
| Address | 1ST FLOOR, NO.47-1, Jalan Metro Perdana Barat 1, Taman Usahawan Kepong, 52100 Kepong, Wilayah Persekutuan Kuala Lumpur |
| Operating Hours | Tuesday to Sunday (10am – 7pm), Monday (Closed) |
| Contact | 010-232 3136 |
A popular option for dermatology, anti-ageing, and medical aesthetics clinic in Kuala Lumpur is Regalion Clinic Kepong, which was founded in 2012. It is headed by the aesthetic doctor, Dr. Mohd Faizal Bin Ahmad, who has a medical degree and many years of expertise. It is renowned for the reasonably priced keloid removal procedures they offer.
3. Da Vinci Clinic
| | |
| --- | --- |
| Address | 13-2, Lingkaran Syed Putra, Mid Valley City, 59200 Kuala Lumpur, Federal Territory of Kuala Lumpur |
| Operating Hours | Monday to Saturday (10am – 7pm), Sunday (Closed) |
| Contact | 03-2702 2618 |
Da Vinci Facility is a medical aesthetics and plastic surgery clinic founded in 2014 and is situated in MidValley City in Malaysia. The clinic is committed to helping anybody who wants to get rid of their skin issues or general physical appearance. It is known for its keloid removal procedure.