Are you one of the not-so-proud owner of some regrettable ink jobs from the past? Well, welcome to the club cuz you are not alone. We all those crazy tattoos from our late teens and early twenties that over the years you just want to get them removed. The most popular and safest way to remove a tattoo is laser tattoo removal. We bet you've heard about the treatment but if you are still uncertain and need more information about laser tattoo removal in Malaysia, don't worry we got you covered.

One of the most common things you hear about tattoo removal is that it is insanely painful and expensive. Now, we know there's plenty of info on what to consider before getting a tattoo but there still isn't a whole lot of discussion surrounding what if you grow to dislike the tattoo you got a few years ago. To help you out on, below Beauty Insider Malaysia has put together a list of everything you need to know about laser tattoo removal in Malaysia.

---
1. Who Should Go For Laser Tattoo Removal?

Laser tattoo removal is a pretty mild and safe treatment hence anybody who wants their tattoo to be removed can go for it. It is a personal choice and there is no right or wrong in it. Nevertheless, removing a tattoo is commitment similar to getting a tattoo so think well before going in for a session. Only, remove your tattoo if it is holding you back in life.

---
2. How Does Laser Tattoo Removal Work?

Like many laser treatments, lasers tattoo removal also emits ultra UV laser rays to effectively remove tattoos. The treatment involves breaking up the pigment colours with a high-intensity light beam. Black tattoo pigment absorbs all laser wavelengths, making it the easiest colour to treat. Whereas other colours can only be treated by selected lasers based upon the pigment colour.

---
3. How Many Sessions Needed To Remove A Tattoo?

The number of treatments you will need depends on the age, size, and colours of your tattoo. The colour of your skin, as well as how deep the tattoo pigment goes also affect the removal process. In general, smaller tattoos will require fewer pulses while larger ones will need more pulses to remove them. In either case, you need to go in for a few sessions to completely get rid of a tattoo.

---
4. Where to Get Laser Tattoo Removal Treatment in Malaysia?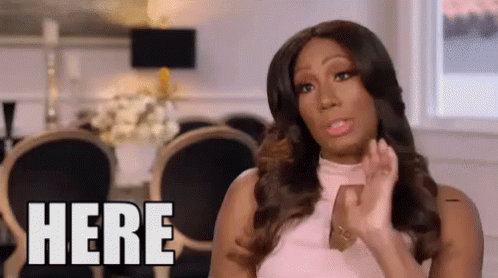 It is very important to find a reputable dermatologist or cosmetic surgery centre to get your tattoo removed. The last thing you want is go for a cheap and uncertified clinic which can lead to complications and other risks. Also, bear in mind no insurance carriers in Malaysia cover the process unless it is medically necessary. That said below are some of the places to get tattoo removal in Malaysia.

1. Sliq Clinic KL

Sliq Clinic uses an FDA approved laser system from the USA to remove the tattoo of any designs and colours. It is safe for most skin types and doesn't cause any scar. Their laser is also commonly used to treat pigmentary skin disorder and also used to rejuvenate ageing skin.

Address: Address: L1-13 Kompleks Perniagaan, No. 3, Jalan Bangsar, 59200 KL ECO CITY, Wilayah Persekutuan Kuala Lumpur

Opening Hours: Mon- Sun (10am– 8pm)

Contact Number: +603 2201 7727

2. Anna Hoo Clinic

At Anna Ho, they use the FOTONA QX Max laser to remove tattoo ink. The laser emits lights, which passes through the skin but is absorbed by the ink. This laser treatment provides maximum tattoo removal while leaving the surrounding skin unharmed.

Address: D – 1 – 51, Block Dahlia, 10 Boulevard, Lebuhraya Sprint, PJU 6A, 47400 Petaling Jaya, Selangor, Malaysia.

Opening Hours: Monday (10am – 2pm), Tues- Sat (10am – 7pm), Sunday (Closed)

Contact Number:+603 7726 7626

3. Premier Clinic Mont Kiara

Premier Clinic uses Pico Laser to remove a tattoo. Pico laser removes tattoo easier by destroying the ink pigments faster, with little to no downtime. It can also promote collagen production for a speedy recovery and give you a natural-looking result.

Address: No. 10, Jalan Solaris 4, Solaris Mont Kiara, 50480 Wilayah Persekutuan Kuala Lumpur

Opening Hours: Mon (2pm – 7pm), Tues- Sat (10am – 7pm), Sunday (Closed)

Contact Number: +6012 662 5552
---
5. How Long is The Removal Process?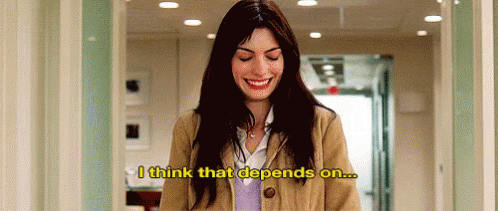 The whole process can take about 30-120 minutes depending on your tattoo design and size. But here's the thing your tattoo will not disappear immediately after just one session. You need to go in for several sessions to remove the tattoo completely, and each session is done one month apart.
So in other words, your tattoo may take a few months or years to disappear! That said, a couple of weeks after the first treatment, you see your tattoo to fade away slowly and become less visible with each treatment.

---
6. What Are The Side Effects Of The Treatment?
Though laser tattoo removal treatment is often safer than many other tattoo removal methods there are few side effects. The most common risk of tattoo removal treatment is infection. Another side effect is the chances of having permanent scars.
For those with lighter skin tone, you may end up with hypopigmentation, which means the skin that is treated is paler than the skin surrounding it. Whereas, for those with darker skin, may have hyperpigmentation, which leaves the affected skin darker than the rest of your skin.

---
7. Is Laser Tattoo Removal Painful?

Yes, it hurts but it is also bearable. That said, according to those that went in for a laser session said that it hurts less than expected. The whole pain is the same as getting a tattoo. You will feel some tingly sensation which can be uncomfortable but bearable.

---
8. What Are Laser Tattoo Removal Aftercare?

Removing tattoos is similar to getting a tattoo, it leaves many open wounds. So, for the first three days, cover the area with a layer of antibiotic healing ointment. It will be itchy but be gentle and don't scratch if you cannot resist keep it bandaged. Don't apply any other creams or makeup to the treated area within the first few days.
You can also apply Vaseline cream to moisturize the area as it heals and applying Vitamin E ointment is helpful too, as it helps to restore damaged skin cells. Do not expose the treated area to the sun which is one of the worst things for the skin after laser removal.

---
9. Are They Any DIY Methods for Tattoo Removal?

Well, yes there are many DIY tattoo removal methods online but do not rely on them! These home-based methods are merely assumptions without any real trials or advise. Trying to remove your tattoo without professional help can result in much worse complications.
Plus, most of these DIY tattoo removal methods focus on removing the tattoo on the skin surface whereas tattoos are inked into the middle layer of our skin, not the skin surface. So none of these DIY methods is effective instead they cause more damage and scarring on your skin!

---
10. Is Laser Tattoo Removal Safe?

YES, most certainly!!! Compared to all other forms of tattoo removal in Malaysia, laser tattoo removal is the safest and most effective tattoo removal method. It does not cause any skin damages or scarring so in general, it is safe for everyone and every skin types. However, do take note laser treatments should only be done by certified medical doctors and professionals. Getting a laser treatment from unqualified practitioners can hold serious risks and side effects.