The eco-friendly beauty brand, Love Beauty and Plant introduce a new collection called the Love Beauty and Planet Clean Oceans Edition. The new collection comes with two new lines which are Marine Moisture and Deep Detox. All the products in the line are made from ocean-bound plastics. Plus, the products carry natural ingredients that are rich in essential minerals harnessed directly from our beautiful oceans.
Below Beauty Insider Malaysia has covered the full story on the newly launched Love Beauty and Planet Clean Oceans Edition!
---
Full Details on The Love Beauty and Planet's Clean Oceans Edition!
Using recycled waste, the Love Beauty and Planet's Clean Oceans Edition is the ultimate hair and skin self-care routine. The range incorporates key ocean-based beauty ingredients like natural sea salt. This simple yet powerful ingredient contains minerals and other oceanic components known to help purify balance. It can also restore hair and skin health without stripping away natural oils.
The new Love Beauty and Planet's Clean Oceans Edition variants available in Malaysia are:
| | | |
| --- | --- | --- |
| Variant | Product available | Benefits |
| Deep Detox | ShampooConditionerBody WashBody Lotion | Infused with Sea Salt and an ethically sourced bergamot scent, Deep Detox thoroughly cleanses, balances oil production, and restores hair and skin health. |
| Marine Moisture | ShampooConditionerBody WashBody Lotion | Infused with Blue-Green Algae and an ethically sourced eucalyptus scent, Marine Moisture is rich with antioxidants that moisturize and leaves hair and skin feeling renewed. |
Moreover, Love Beauty and Planet's bottles are free from harsh chemicals. It can deliver a differentiated self-care routine for the hair and body. Fast-rinse technology provides a superior conditioning experience. Plus, all products have zero parabens or dyes. They are naturally derived, vegan, and cruelty-free while being able to help save water in every shower. Each collection is organic and sustainable and ethically sourced from all over the world.
---
Tell Me More About The Deep Detox Range From the New Edition!
The Deep Detox sea salt and bergamot shampoo cleanse and detox the scalp. It can help you get rid of excess dead skin and residues. Sea salt, on the other hand, can also aid with gentle natural exfoliation that does not harm sensitive skin in any way. It is an ingredient that can help cleanse and clear pores. While it can also balance oil production and retaining moisture from within, leaving skin feeling soft and invigorated.
The Deep Detox range has a divine scent of bergamot. It has a bittersweet, fruity note and mild, spicy undertones that is truly memorable. In fact, the sun-drenched bergamot smell is taken from the real flowers. These were ethically sourced from Italy during the harvest season between the months of November to March.
---
What About the Marine Moisture Range From the Collection?
The Marine Moisture range is infused with a rising skincare ingredient, blue-green algae. The popular ingredient has lots of essential vitamins and minerals that are great for moisture and hydration. The blue-green algae also come with powerful antioxidants that have anti-ageing properties and skin-conditioning powers.
This range can help balance tresses and moisturizes dry hair, leaving it revived. It can help restored back your hair to its healthy appearance while stripping away the greasy residues and oily strands. The Marine Hydration body lotion provides a 24-hour moisturization that nourishes skin derived from water-blooming blue-green algae. The Marine Moisture range has a splash of sea salt which provides a rich floral sensation that cascades with a warm woody scent.
---
Why Is Plastic Pollution And Issue That Needs Serious Attention?!
With more than 8 million tons of plastic being dumped into the ocean every year, ocean pollution is a big threat to the planet. Malaysia is, in fact, one of the highest countries with plastic waste. This shows that we need to create and improve waste segregation system. The nation requires a better waste disposal system, and improvement in recycling rates, with the support of various stakeholders. This is an ongoing effort that needs continuous support and practice from consumers, as well as brands. With that, Love Beauty and Planet encourages consumers to continue playing their part in saving the environment through the #smallactsoflove campaign.
---
How Can You Join The #smallactsoflove Movement?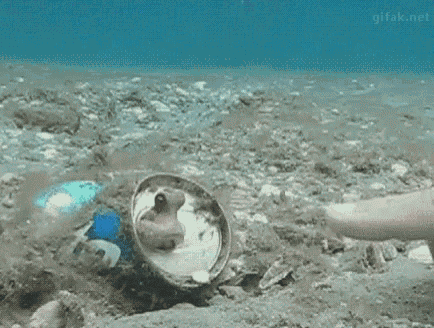 To inspire small acts of love that make you and the planet more beautiful, get yourself one of these products now. The Love Beauty and Planet's Clean Oceans Edition is available for purchase exclusively at Watsons. For every two bottles purchased, you can redeem an eco-friendly stainless steel flask.