Well, do you believe in the statement, 'it is written in our stars'?! You should because it is written in our stars (at least that's what they say) Well, yes we know, although astrological signs have no scientific proof to base them, we at Beauty Insider Malaysia still do believe that our zodiac signs do affect our lives in many ways than we think it does. Not only the zodiac accurately describes your personality, but it can also predict your luck and in some cases even looks. In that note, many Malaysian makeup artists, gurus and enthusiasts have worked on depicting their zodiac signs personalities and look quite breathtakingly through MAKEUP!!!.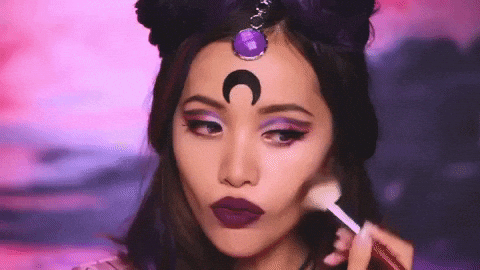 YES, even top beauty vloggers like James Charles and unleashed their inner zodiac personality through their makeup which is now known as the #ZodiacMakeupChallenge! Not just it is a creative way but it is also a very personal and intimate way to express yourself, personality and thoughts! Joining that bandwagon is our very own upcoming young Malaysian makeup artists! With an undying passion for makeup, these alluring beauty enthusiasts have combined makeup and astrology to produce amazing, other-worldly looks for each zodiac sign. And to be honest, they all look insanely beautiful, we can't even decide which one is the fiercest.

Whatcha waiting for then?! Scroll down to read on more each zodiac sign's fantastic makeup look and you too can play around with makeup to embody your Zodiac sign. Cuz it is quarantine period and we are all sort of bored in the house, in the house bored (LOL, lame joke alert!!!) So, why not use your time wisely and be productive with makeup?! It is PRODUCTIVE and super fun too?! Don't believe us, then ask these Malaysian makeup artists. These talented ladies and gentlemen gave some major goals and we can't wait to share their looks with you!

Also, make sure to let us know which was your favourite look on our Instagram page and do tag you in your zodiac makeup!

1. Dynamic Aries by @fyi.khoo
With a PhD in Cultural Studies, Emma Khoo is certainly a beauty with brains. Her undying passion for art has led her to be a fashion photographer at @fyi.photography. This beauty queen also loves playing around with makeup and enjoys 'magazine-ish' editorial beauty looks. If you notice she is definitely bold in her colour choices and her wing liner game tho, is STRONG AF!!!!

2. Intellectual.Aquarius by @khushhmua
Our girl Khushboo Binwani is one among the very few certified Malaysian makeup artists! She has a certificate in Professional Makeup & Hairstyling and like a true makeup guru, her looks are impeccable! She spends most of her time taking inspiration from top Youtube and Instagram makeup gurus, influencers, and professionals to up her skills. And you can tell the girl has a 'thing' for avant-garde makeup.

As a freelance Malaysian makeup artist, Amanda Lee loves doing makeup for herself and others. Inspired by big names in the makeup industry, this girl loves trying new things especially gothic dark-ish aesthetics. She loves smokey eyes, dark lips, thick lashes (as you can see) And you can't blame the girl, she is legit good at what she does! Oh, did we also mention the girl can also do special effects makeup (SFX)?!

4. Imaginative Cancer by @minghui.psd
A graphic design graduate, Lee Ming Hui is currently an intern at a digital agency. Makeup-ing, on the other hand, is a hobby that she takes very seriously! Her passion leans towards avant-garde and editorial makeup. And what got our attention is how she blends classic with contemporary in a very settled way! And thanks to her graphic design background, this pretty lady does play around with graphic liner/graphic makeup.

5. Lively Gemini 1 by @fradaline
This beauty doll here is also a great chef. Yes, Faris holds a Diploma in Bakery & Pastry and told us that most of his looks are inspired by a fellow makeup artist in the same fraternity. Just like with baking, his makeup to has a touch of love, which makes everything better, doesn't it?! His styles are driven by what is interesting to him and everything interests him! He can literally turn anything into fashion and can we have that superpower too, please?!

You know, Geminis are two-faced (oops, we said it!), hence we present another beautiful Gemini! This gorgeous girl here is Kai Ni. The girl is currently doing her final year of BA in Food Science and Nutrition while at the same time not letting her passion for makeup fade off! Inspired by big names, she loves mixing things up when it comes to her makeup. And we gotta admit she does nail glamour with a touch of minimal really well!!!

7. Courageous Leo by @afierhm
This lioness is one of the fiercest Malaysian makeup artists in Malaysia. Also a fashionista, this babe is a fashion graduate from Raffles University. Like a true Leo, this girl is all about Versatility and Chic. She loves trying new things and experimenting with new things. Whether it's just a natural glam look, abstract art or even avant-garde look she just loves having makeup on the face

With a degree in Actuarial Science, Julianne Sebastian is a bombshell who is currently working in Treasury (Bank). Her look was inspired by a portrait of facial symmetry which perfectly portrays Libra's obsession with equilibrium in all areas of life. She strives to create contemporary contents that beginners and professionals alike can appreciate and relate to. So, if ya'll looking for easy and simple makeup tutorials, yo'girl gotcha covered!

Among the elite list of Malaysian makeup artists is also Candice Artely. With three degrees under her belt, this brainy beauty enthusiast narrowed all her passion, time and effort for fashion and makeup. Her makeup motto is all about GLAMOUR with a touch of creativity and a hella lot of details! She also loves exploring negative space, liners and 3D objects for now. Let's wait and see what else she has in stored for us

10. Dynamic Sagittarius by @martian.na
This Sagittarian here is Martiana Chia. She is a Graphic Design student who is also a makeup enthusiast and has recently started her own local jewellery business — Sangon & Co. She has just started getting her hands' on SFX makeup, and the girl is just having so much fun with it! But her true love though, lies in eyeshadow, bodypainting and face embellishing. To her, her face is her own canvas and we couldn't agree!

As true dark soul Scorpio, Danial is all about dark, intense and sultry makeup. This queen holds a Diploma in Fashion Design and he loves doing makeup that accentuates his personal style. He doesn't really have a personal preference when it comes to makeup as most of the time he does makeup randomly when an idea pops in his mind. Well, boy can we have a piece of your mind, please?!!!

12. Warm-Hearted Taurus by @ncavien
 With a Bachelor's Degree in Communications & Public Relations, Nicole Cheah dark-toned makeup. Just recently she started playing with little colour but being the 'Dark Queen' that she is, there is always a hint of darkness in most of her looks. Being a Taurusian she loves experimenting and trying out new things. So, doesn't like to put herself into one category of style as she enjoys all sorts of styles!

Nick is a self-taught makeup artist, who took a leap of faith and joined the professional makeup brand M.A.C Cosmetics where his artistry skills were honed and grew. He started off as an avant-garde and fantasy artist where "more is more" is what he loved doing. But for the past few years, his makeup has grown into a minimalistic and sleek approach where editorial beauty looks are now more of his forte.