Beauty Tools
Wondering What Gift To Get For Mother's Day? Here Are Some Beauty-Focused Ideas
time to pamper your queen to the fullest!
By: Beauty Insider Journalist / April 27, 2022
Despite our best efforts to slow down the passage of time, Mother's Day 2022 is here which falls on Sunday, May 8, in case you didn't know. Another year has passed, and your mother is as fantastic and difficult to purchase as ever. While parents need to be pampered every day, there's nothing wrong with treating her to a new skincare package or a pampering beauty product to give her a spa-like experience at home! With that, Beauty Insider has prepared this helpful guide to what you can get for your mummy on Mother's Day- makeup, skincare gift sets and more!
1. Jo Malone Peony & Blush Suede Body Creme & Fragrance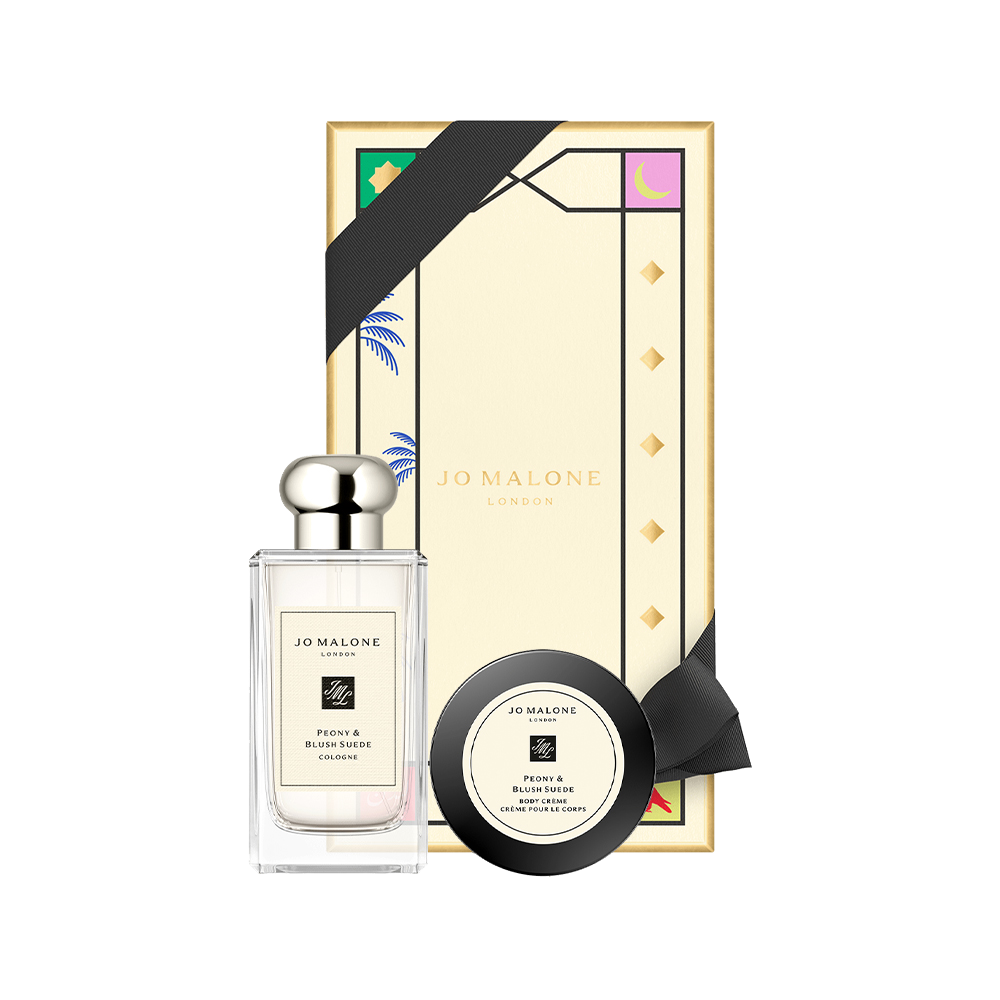 Peony & Blush Suede, one of the perfumer's most popular perfumes, is now available as a sumptuous body cream that claims to restore dry, weary skin to health. This body lotion, made with jojoba seed oil, cocoa seed butter, sweet almond oil, and aloe extract, absorbs quickly and leaves a delectable scent of red apples, jasmine, rose, and gillyflower. Better still, give her the entire set, including the scent.
2. La Mer Moisture Collection Skincare Set
You can't go wrong with La Mer's Moisture Collection Skincare Kit for mom since she deserves only the finest. This four-piece set uses the magic of La Mer's Miracle Broth to balance, heal, and nourish her skin from the inside out for the ultimate glow. The Cleansing Gel of the brand is used first, followed by the Treatment Lotion, Concentrate, and Crème de la Mer for nourished and pampered skin.
3. Clé de Peau Brightening Mask Treatment Suprême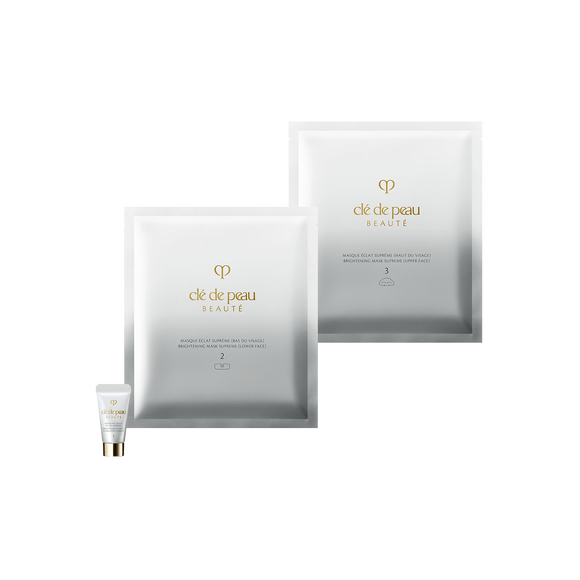 Clé de Peak set out to produce the ideal brightening skincare line, and the Brightening Supreme collection is the outcome. Mom will love the range's serum, but we're recommending the two-part mask treatment, which contains Sea Ferment Brightener and other powerful ingredients to increase that gene expression while blocking the formation of further melanin. Begin with the mild exfoliant in the series, then go on to the thoroughly moisturising and nourishing mask for glowing skin.
4. Glowgear Powerglow 3-in-1
With Glowgear's Powerglow, an efficient, non-invasive facial equipment that helps revitalise and optimise skin health, make every day a spa day for mom. By stimulating facial muscles to tone and lift, the PowerTone microcurrents promise to shave years off her face, while the interchangeable EyeTone and FaceTone attachments allow her to target hard-to-reach regions like the nasolabial folds. There are also five customizable microcurrent strengths and four LED settings to pick from, which help with anything from evening skin tone to plumping fine wrinkles and regulating breakouts.
5. Lancôme Absolue Exclusive Soft Cream Set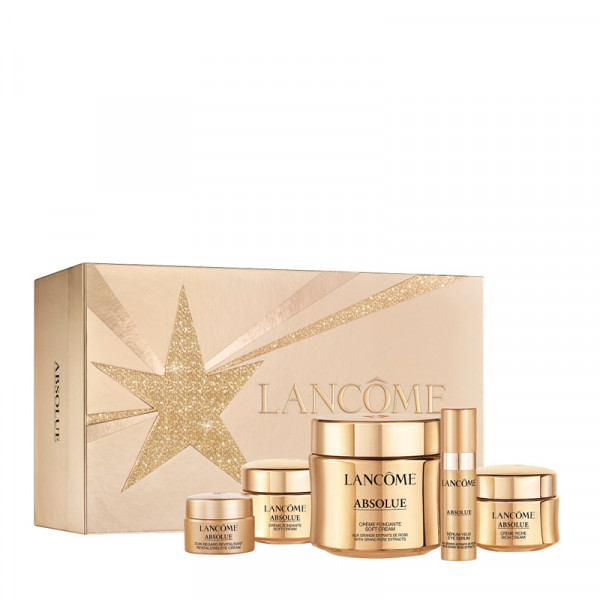 This Lancôme kit, which contains cult favourites like the Absolue Soft Cream, Rose 80 Lotion, Eye Cream, and White Aura Cream, is another pampering gift that mom will love. With its infusion of strong Grand Rose Extracts, the new Soft Cream is very luxurious, so expect results in as little as three weeks.
6. Yves Saint Laurent Mini Rouge Pur Couture Exclusive Set
For any makeup-loving mom, this four-piece lipstick set is a no-brainer. The package, as well as the lipsticks within, are sure to become her holy grail of beauty goods. The cult-favourite formulations speak for themselves, and the colours within vary from a pinkie nude to a blazing scarlet, so she'll be ready for anything.
7. Sulwhasoo Concentrated Ginseng Renewing Serum EX
Mom would adore this anti-ageing powerhouse if she likes Sulwhasoo's ginseng-infused products. This serum is filled with retinol to repair the damage produced by tiny irritations that your skin is exposed to on a daily basis, including UV exposure, weariness, and mask-wearing, in addition to the brand's patented Ginsenomics. The serum stops the skin from losing its resilience while restoring its vitality, leaving her with healthy, robust, and youthful-looking skin by treating inflammation.
8. Esker Aromatic Shower Steamer Set
With this revolutionary aromatherapy experience, bring the spa to her bathroom. The tablet, which is housed in a beautiful marble container, releases calming essential oils into the shower steam. It's a sensory experience that will provide her with much-needed rest and relaxation after a long day. You don't want water beating down on the bar, so place the holder in the corner.
9. Rouge Dior – Mother's Day Limited Edition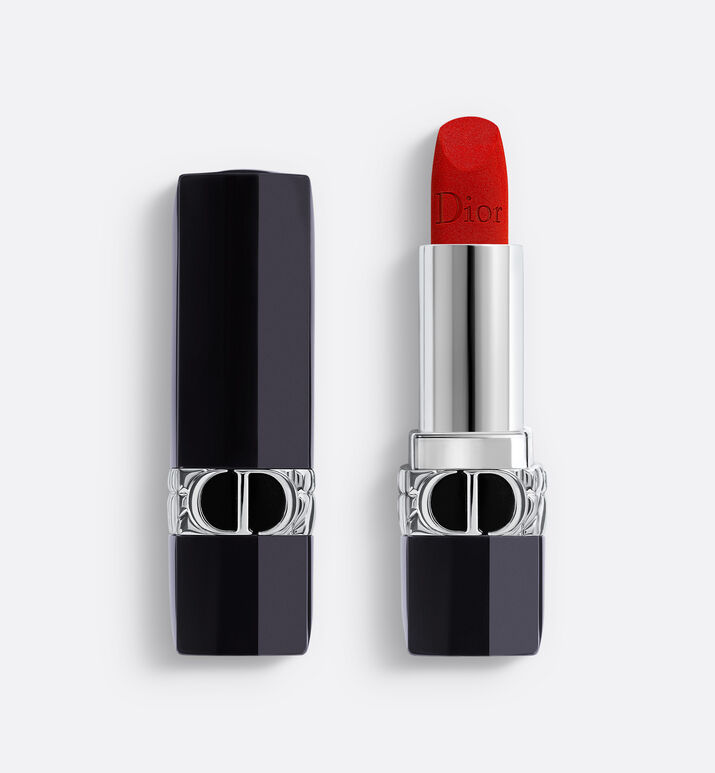 Look no farther than Dior's Beauty's limited edition for the mom who won't leave the home without decent lipstick. The business has clothed three of its most iconic hues — 100 Nude Look, 720 Icône Velvet, and 999 Velvet — in Haute Couture flowers for the event, resulting in beautiful floral engravings on the bullets. A special white and gold Dior gift box with flowers inspired by the grounds of La Colle Noire will also be available. From April 22 to May 15, the Dior Mother's Day Art of Gifting service will be offered exclusively at all Dior Beauty shops (while supplies last) and at the Dior Beauty Online Boutique (from April 25 to May 15).
10. The History of Whoo Bichup Self-Generating Anti-Aging Concentrate 2pc Special Set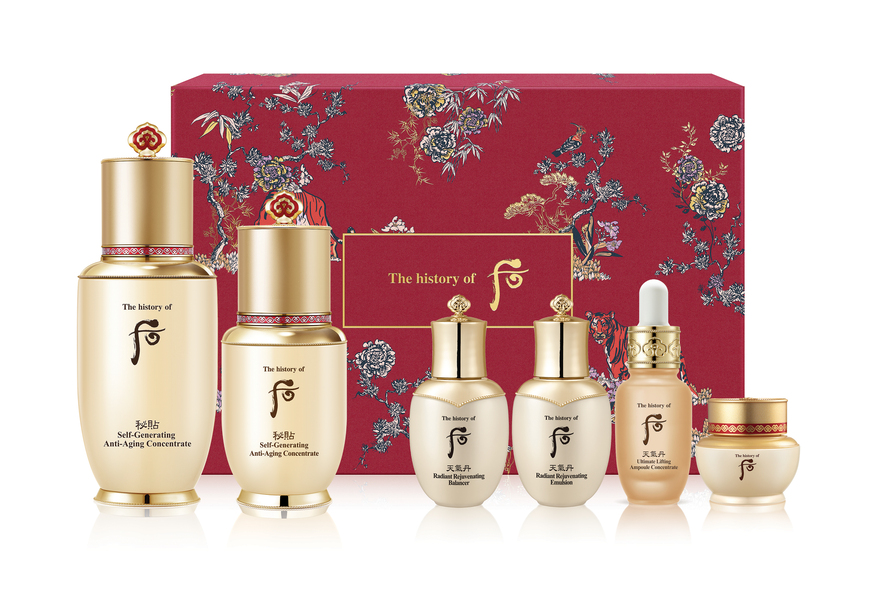 The History of Whoo's Bichup Self-Generating Anti-Aging Concentrate is a strong elixir that efficiently combats both apparent and underlying indications of ageing before they become obvious. The concentrate comes in two sizes in this particular package. To round up her Korean skincare routine, she used Cheongidan Radiant Rejuvenating Balancer, Emulsion, Bichup First Moisture Anti-Aging Essence, and Jayoon Cream from the brand.