Oxygen Facial, is the new facial trend taking over Malaysia's beauty industry by storm. Have you guys heard about the oxygen facial in Malaysia, or have you tried it? Also, known as Intraceuticals Treatment, oxygen facials are loved by many A-list celebrities including Madonna and Ashley Graham. But, is this highly raved facial treatment worth the hype? To answer this question, we have done all the in and out research about oxygen facial and below we present the comprehensive guide to the oxygen facial in Malaysia.

This article has covered all the benefits and side effects of this celebrity-approved facial, how much they typically cost in Malaysia, and we have also gathered a list of the top dermatologist clinics that offer oxygen facial treatments in Malaysia. Continue reading and hope you have all the information you need about oxygen facial in Malaysia. Perhaps, you might be hooked to even give it a try, if so do share with us your oxygen facial experience. We are looking forward to hearing your story. Now, shall we start our oxygen facial in Malaysia 101?

Firstly, What is Oxygen Facial?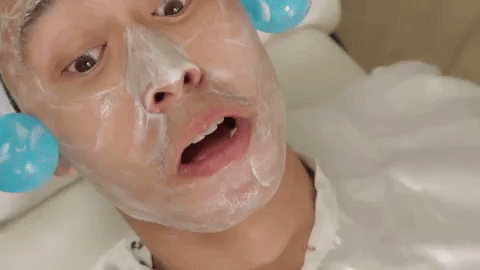 Oxygen facial is a 'nonmedical' facial procedure that is designed to nourish your skin and promote new collagen growth. Just like how our body needs oxygen to thrive, our skin too needs oxygen to look brighter and healthier. Oxygen facial involves a machine that is used for spraying highly concentrated molecules of oxygen right into your epidermis (the outer layer of your skin) to give you a smoother and plumper skin. These oxygen molecules are jam-packed with essential vitamins, minerals and nutrients to give your skin a wonderfully relaxed and rejuvenated feel.

How Does Oxygen Facial Works?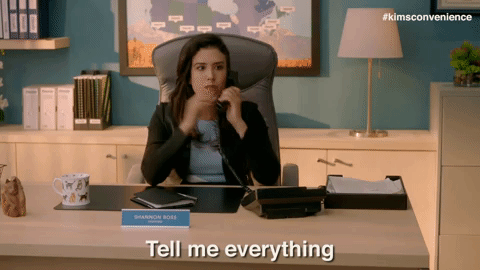 Well, every spa and aesthetic clinic has its own process of conducting an oxygen facial. But below are the standard three procedures to carry out an oxygen facial.

1. The Light Treatment

The treatments start by a facial cleansing, this is to exfoliate all the dirt, oil and residue on your face. Then a 'magical' wand (light emanating from a stick-like machine) is used to infuse pressurised oxygen into your skin. This stick-like machine is then rotated all over your face to smoothen and calm your skin.

2. The Serum Treatment

The next step is applying a hyaluronic acid serum with the wand after the oxygen portion of the facial. This is the most probably the most crucial step in the entire process. Because serum, in general, is rich in active ingredients such as acid, minerals, vitamins, and loads of antioxidants. It'll help tighten your skin and make it look more radiant. Plus, the serum can also eliminate any wrinkles and fine lines on your face!

3. The Massage Treatment

This is the final step of the treatment. Using, oxygen-infused lotion and cream your skin will be massaged. This will further nourish and smoothen your skin. It will also help seal in the serum so that the effects of the treatment last longer.
---
What Are The Benefits of Oxygen Facial?

Our cells need oxygen to stay healthy and nourished. The oxygen facial delivers oxygen to the deepest layers of your skin and makes it glow. Hence, the benefits of oxygen facials are abundant. Below, we have listed some of its major benefits.

1. Promotes Collagen Production

Collagen is the protein that makes the cells stick together. It improves the strength and elasticity to your skin. However, collagen tends to weaken with age hence, wrinkles and spots appear. This is when oxygen facial helps big time as it gives a big boost to collagen production making the skin firmer.

2. Improve Blood Circulation

Oxygen facials can improve the blood circulation to your face because with more oxygen molecules better circulation. An improved blood circulation means your skin will look brighter and plumper. Plus, an oxygen facial also delivers a large number of essential vitamins and botanical ingredients to your skin that can result in bright, glowing skin.

3. Keep The Skin Hydrated

Oxygen helps infuse the hydrating serums into the skin. Plus, it can also deeply moisturize your skin and help restore your skin's pH balance, When the skin Ph value is balanced, automatically your skin will look and feel hydrated, especially if hyaluronic acid is a component.

4. Calm and Heal Acne

Acne is formed when the skin cells are clogged with dirt and oils, causing the pores to get enlarged. Oxygen is known to accelerate wound healing and can even kill certain bacteria. So, oxygen facials can help in shrinking the pores and also prevent your skin from accumulating the dust and dirt. As a result, it remains glowing for longer, and you won't get those annoying pimples, zits, and acne.

5. Adds More Radiance

Oxygen facial can remove all impurities from the epidermis (top layer of the skin) and boost the oxygen content. So, by removing the dead and dull cells from the top layer of our skin, it can bring out that natural blush on your cheeks.

---
How Much Does an Oxygen Facial Cost in Malaysia?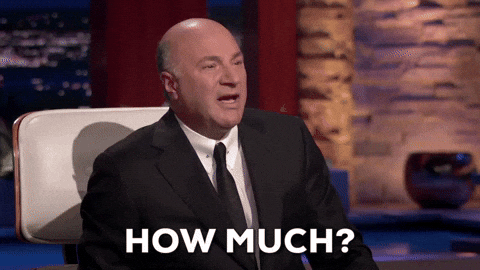 An oxygen facial in Malaysia can cost anywhere from RM150 to RM600 per session. The prices may vary depending on the spa or clinic so it is best to contact them directly to get the current prices. Though it is possible to purchase an oxygen facial kit to use on yourself at home which is a cheaper alternative to professional spa treatments.

However, we advise you to go to the professionals as it generally provides better results as professional staff often specialize in oxygen facials and they usually have the best oxygen facial machines. The at-home oxygen facial kits can cost anywhere between RM600- RM1500 but for those who are willing to invest the money, it should be cheaper in the long run.

---
What Are the Side Effects of Oxygen Facial?
One of the main highlights of an oxygen facial is that it is exceptionally gentle on your skin! It doesn't cause any side effects, such as irritation, redness, swelling, stinging, and a burning sensation. It is suitable for people who have sensitive skin and those who want to avoid chemical beauty treatments as it uses all botanical active ingredients. To add to that, oxygen facial has zero downtime! You can go back to your regular skincare regimen almost immediately.

Despite that, if it better to take safety precaution so here are some of the potential side effects of oxygen facials:

Temporary skin redness which should fade within a few hours of the procedure.
Puffiness or facial swelling from the intense blasts of oxygen to the face
Allergic reaction to the ingredients of the serum
Most of these symptoms are temporary and will disappear within hours, However, if conditions persist do seek back your doctor immediately. Also, it is best to tell your aesthetician your allergies details to avoid any unwanted reactions from occurring. Discontinue use of any products that cause itching, swelling, pain, or prolonged redness.

---
Where to Get Oxygen Facial in Malaysia?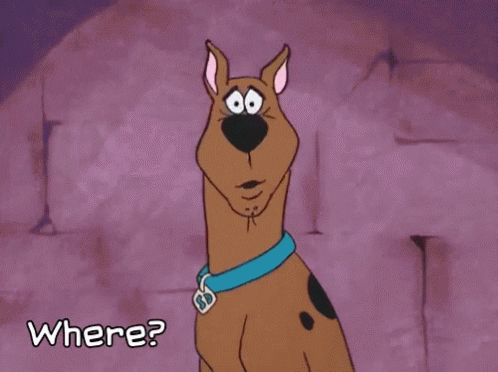 There are so many facial spots that offer oxygen facial treatment in Malaysia. Keep in mind though, if the price seems too good to be true, then it might not be that credible. So, do your research and make sure to go to a reputable, trained professional and facility. Remember, this is your face we are talking about here, so spurlging at lil extra cash if not just safer but also most satisfying. Below, we have gathered the top oxygen facial spots in Malaysia.

1. Aster Spring, Oxygenating Vitalzyme Therapy

Revive and revitalise your skin's radiance and clarity with the award-winning Aster Spring's Oxygenating Vitalzyme Therapy. Using only the best of the best ingredients, this oxygen facial treatment is proven to increase 80% hyaluronic acid production and skin fitness, quickly, effectively and yet non-invasively. Each session lasts about 75 minutes and you can visible result after just one session. However, to see even better results, we recommend that you go after 4 sessions over 3 months, with appropriate homecare regimen.

Address: Click here for all the stores' location

Contact Number: +603 7809 6777

Opening Hours: Mon- Fri (10 am- 5 pm)

2. M.A.C Clinic, Intraceuticals Oxygen Treatment

M.A.C Clinic's Intraceuticals Oxygen Treatment is the ultimate treatment for total rejuvenation of the skin. Their treatment is completely non-invasive and combines oxygen under pressure with their special product formulations to lift, plump and tighten your skin This facial is also super effective in treating wrinkles, expression lines, as well as dramatically enhances overall hydration. By combining oxygen along with other essential vitamins and antioxidants, you can expect a very relaxing and safe treatment with results that can be seen and felt instantly!

Address: No 12, Lorong Maarof, Bangsar, 59000 Kuala Lumpur, Wilayah Persekutuan Kuala Lumpur

Contact Number: +603 2283 1212

Opening Hours: Mon- Fri (11am- 6pm), Sat (10 am- 2pm)

3. Neal's Yard Remedies, Oxylift Carat Facial

The OxyLift Carat Facial by Heal's Yard Remedies is the ultimate luxury your skin needs. Employing the combination of platinum beauty roller ReFa Carat and oxygen, this facial will take you to a perfect state of relaxation. Along with some soothing face and shoulders massage, Oxylift facial aims to give you a smoother and firmer skin. This facial can also extract all your stubborn clogs and leaves your skin feeling more supple. The whole treatment is about 1 hour and 45 minutes and we can assure you it will be the most soothing time of your life!

Address: For all of their store location, click here

Contact Number: : +6019 612 0299

Opening Hours: Contact them for more information

4. Cryoglo Face Lift, Glo Laser

Do you want a firmer and smoother skin in just 20 minutes? Then, the Cryoglo Face Lift by Glo Laser is the one for you! With zero downtime, this facial treatment can improve your blood circulation and deliver more oxygen and nutrients to your skin. In just one session you can notice your skin looking more visibly toned and radiant. Another highlight of the treatment is that I will also give your face a more defined shape. Dreaming of having a sharp jawline, well you know where to go.

Address: For all their store location, click here

Contact Number: Contact them for more information

Opening Hours: Contact them for more information