We all want to have glowing skin, don't we?! We rush outside for a golden hour, use copious amounts of highlight, and pack on liquid bronzer for glowy and shimmery skin. What if we tell you that there's a natural remedy to all called Glow and Blush! Something to get you poppin' while nourishing your skin.
Beauty Insider Malaysia was gifted with two of their best-selling products the Glow Up Serum & Oil and Calendula Raw Glow Bath & Body Oil. We have been trying the products for a couple of weeks now and honestly, we are in love!!! Below, we've got all you need to know about the products and Glow and Blush as a brand.
---
Glow Up Serum & Oil Moisture Drops
One of the most popular Glow and Blush products, the Glow Up Serum & Oil Moisture Drops is a facial oil packed with powerhouse ingredients that are easily absorbed into the epidermis to moisturize the skin.
Ingredients & Benefits
Ingredients: Squalane, Caprylic/Capric Triglyceride (Fractionated Coconut Oil), Anthemis nobilis Flower Oil (Chamomile Roman), Chamomilla recutita (Matricaria) Flower Oil Chamomile Blue (German), Lavandula angustifolia (Lavender) Flower Oil, Tocopheryl Acetate (Vitamin E)
When it comes to assessing the benefits of products, it's important to look at the benefits that each ingredient brings to the table. Let's break it down:
Squalane is incredibly hydrating, this boosts how vibrant and healthy skin looks.
Caprylic/Capric Triglyceride softens and soothes skin, however, worry not! It does not clog pores nor does it make your skin oily.
The various Flower Oils help to soothe irritated skin, act as an anti-inflammatory, and calm redness.
Tocopheryl Acetate or (Vitamin E) protects the skin from damage and promotes wound healing.
Overall, we can see how the Glow Up Serum & Oil Moisture Drops can benefit any skin type as the core of the product is to moisturize inside and out. We personally love the blend of Squalane and certain flower oils however this specific mixture can be too heavy on acne-prone (and acne-riddled) face. That said the ingredients remain objectively amazing! There is no doubt about that.
Consistency & Fragrance
The consistency of the Glow Up Serum & Oil Moisture Drops is pretty thin and definitely on the silkier side. When we start to rub it in, the facial oil feels slightly slick, however, within mere minutes, the oily feeling disappears. We are definitely impressed by the fact that the face does not feel too oily, instead, it felt soft and plump.
The fragrance on the other hand is a tad doozy for us. Though generally mild fragrances in skincare products don't cause any reactions, this facial oil has quite a distinct fragrance (a mixture of coconut and lavender?) that is overpowering. But don't worry, the fragrance does not affect your skin.
Finish
Like we've mentioned above, the facial oil seems oily at first when you drop it onto your face however it definitely isn't after being rubbed in. The finish of this product is soft and feels slightly buttery but it is a bit of a velvet finish. There is not much shine or oily-ness residue. I actually like the finish of this product. Your face will feel more plump and super soft!
Final Verdict
Our overall verdict for the Glow Up Serum & Oil Moisture Drops is that it would be perfect for a lot of people out there. However, it just misses the mark for us in certain aspects. Individually, we really enjoyed many aspects of this facial oil but together, it just felt too heavy on our face. This is a product that if you use too often, may cause congestion. Though, it's definitely a product that you can use on your sensitive neck, décolletage, and shoulders to really enjoy the benefits.
---
Calendula Raw Glow Bath & Body Oil
The Calendula Raw Glow Bath & Body Oil is a nourishing bath and body oil that is lightweight, nourishing and leaves the most perfect glow. So, this is hands down our favourite body oil because of a plethora of reasons. The most important part (obvi) is how beautifully your body glows after using this oil. Skin tone was definitely poppin'! The ingredients were definitely a close second favourite!
Ingredients & Benefits
Ingredients: Rice Bran Oil, Safflower Oil, Calendula Oil, Calendula Essential Oil, Vitamin E, Calendula Buds.
The benefits of this body oil have been very evident for us as you can literally see how the body skin glow, become moisturized (no more ashy elbows, YAY!) and no more itchiness after shaving!
The benefits of each ingredient are as follows:
Rice Bran Oil slows ageing and brightens skin while evening out skin tone, soothes irritation and encourages moisture retention
Calendula Oil and Buds help with inflammation, wound healing, and hydration.
We are genuinely fell in love with this body oil after the first use because of how moisturized and hydrated my body felt and looked. No lotion can compare by a long shot.
Consistency & Fragrance
The consistency of the Calendula Raw Glow Bath & Body Oil is slightly thicker than the facial oil but still pretty thin and runny. This bath and body oil can be massaged into the skin during a shower on wet skin or after the shower on dry skin. In our opinion, these methods help the oil get absorbed faster and leave a beautiful long-lasting natural glow.
The fragrance for this body oil is a rich and buttery calendula scent that doesn't hit as hard as the facial oil. This fragrance is low and mellow to the nostril. We prefer the low tones of this fragrance even though the facial oil had an objectively nicer scent. The fragrance on this product is soft to my nose and does not hurt to be smelt so I quite enjoyed this.
Finish
Overall, Calendula Raw Glow Bath & Body Oil has risen the ranks to become one of our favourite body oils. Our skin always felt buttery and soft after minutes of massaging it in. Another essential element of this body oil is that it doesn't stain your clothes.
Final Verdict
We are definitely impressed by this! There was no sticky or oily residue on this product at all, so that's always a plus! You use this body oil on your arms, torso and legs (generally where the skin is thicker) and it worked really well for me. It helped significantly with easing the itchiness after shaving and made my legs and elbows less ashy and more moisturized. I felt like a soft baby on a cloud and that is no exaggeration!
---
Where To Buy Glow and Blush Products?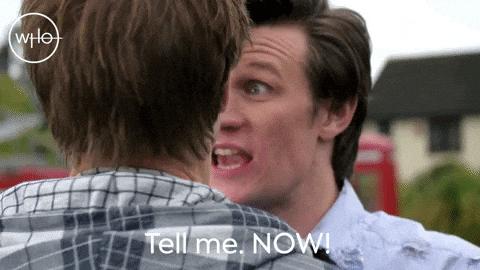 Both he Glow Up Serum & Oil and Calendula Raw Glow Bath & Body Oil can be bought on Glow and Blush Instagram page along with many other natural and sustainably made products. This local Malaysian brand uses natural or organic ingredients in all their products with fresh batches being made regularly. Your purchase will be a not-so-guilty pleasure. So, get them now and we bet you'll it as much as we do!!!
---
*All above images and videos belong to Daveena Kaur, a 21-year old student who is passionate about travelling, poetry, skincare and makeup.