Kim Kardashian West, the creative genius behind KKW Beauty has teamed up with her famous sisters, Kourtney and Khloe Kardashian to launch a set of three perfumes named The Diamond Collection. The collection was launched on the 8th of November on the beauty mogul's Instagram page. The collection comprises a trio of 30ml perfumes presented in luxurious diamond-like bottles.

While Kim described her perfume to be "fresh and floral," Kourtney said hers to be a very refreshing combination of golden berries, jasmine and vanilla. Khloe meanwhile, said hers as "a dreamy scent with a mix of sweet florals and musk that can be worn from day tonight." Earlier this year, Kim teamed up with her younger sister Kylie Jenner to launch three 'Kylie Jenner by KKW Fragrance,' but the Diamond Collection marks the first time she has teamed up on a perfume series with Khloé and Kourtney.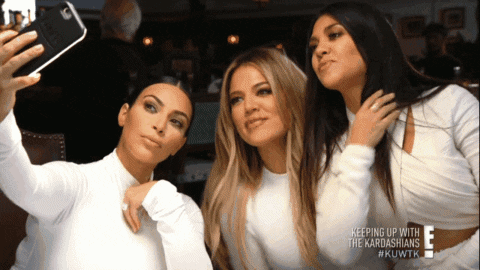 "Working with my sisters for this collection was nostalgic. The fragrance is so personal, so being able to create my own scent from start to finish was an exciting experience," Kourtney wrote on Instagram. " "Creating the KKW Fragrance Diamonds Collection with Kim and Kourtney was so inspiring. I wanted to create a fragrance that feels feminine, sexy and strong when I wear it.," Khloe wrote on Instagram. " I've been wearing this non-stop and love it more and more every day."

"This collection is really special because it's the first fragrance collaboration I've done with Kourtney and Khloé for my KKW Fragrance line. Each of the fragrances really captures us individually," says Kardashian West. My scent is fresh and floral but becomes warmer and more sensual as I wear it throughout the day. I can't wait for you to experience the collection and find your favourite."

We are Beauty Insider Malaysia, gave each a test and here are our take on the perfumes.

1.Classic Diamond by Kim Kardashian West.
Though she now has over a dozen fragrances in her KKW Fragrance line, this new one is favourite, as she told her 150 million followers on Instagram. Her perfume is like a bouquet of white florals that smells creamy, airy, and nearly tropical. Mrs West said in an interview that she changes her fragrance depending on her mood. Changing perfumes apparently makes her happy and puts her different mindset. This perfume of hers includes tropical floral leaves, sugar-coated ginger, wild armoise morocco organic, ylang ylang oil cosmors orpur, orange flower absolute orpur, exotic sampaguita blossom, coconut milk cream, and musk. This fragrance is perfect for those who enjoy a classic white floral smell. It has a very heavy gardenia scent with just a hint of coconut and musk. The scent settles in after few hours so don't worry you won't be smelling like a walking Christmas candle.

2. Yellow Diamond by Kourtney Kardashian.
Kourtney's perfume is the bright yellow diamond which fits her sunshine personality. Kourtney said the scent is meant to smell like daylight and is a sparkling oriental gourmand. The perfume has golden currant berries, jasmine, magnolia, iris, vanilla, patchouli, and musk. Kourtney mentioned that she only wears perfume on special occasions, which makes sense considering her scent is the sexiest and warmest of the three—a spicy and sweet gourmand ideal for date night. The berries with the flowers give this perfume a nice balance and the scent lasts the longest compared to the other two fragrances. If you are someone who loves something sweet with a hint of fire, this one has them both. Sweet and woody, will make you the sassiest queen in town, just like Kourtney!

3. Pink Diamond by Khloe Kardashian

Khloe's perfume is in a pink diamond bottle and she described it as a floral bouquet. The perfume includes Italian bergamot, something called Sparkling Pink Puff Violet Accord, tuberose, jasmine, sweet lilac blossom, musks, and woods. That's to say it's incredibly sweet, floral, and feminine—a perfume that captures the essence of pink. Khloe has been drawn to the colour pink ever since giving birth to daughter True Thompson, as evidenced on her Instagram. Khloe said It's an elegant and classy colour but still has a little personality to it. She noted that she tends to stick to one signature perfume instead of switching it up but the one time she won't wear fragrance is if she's working out. This perfume will feed the girly soul in you. Doesn't just look but also smells very bright and sweet. But here's the thing, the first few puffs are very flowery but give it a good few hours then the scent would stabilize into a calm aromatic scent. Overall, you'll feel like walking in a beautiful French garden.
---
The KKW Fragrance Diamond Collection by Kourtney x Kim x Khloé is available at KKWFragrance.com on Each 30ml bottle is $40 (RM 160) and the bundle of all three is $110 (RM 440) excluding postage fees.
*All images were taken from Kim Kardashian West, Kourtney Kardashian and Khloe Kardashian official Instagram page.