Are you a fan of of the Sephora's skincare range? Well, if you are, we got some good news for you! Sephora relaunches its fuss-free favourites sheet masks, cleansing wipes, and lip balms in a new, eco-conscious format. And when good skincare meets eco-friendly, you know we cannot go without getting our hands behind it! Below, Beauty Insider Malaysia has got all the juice on the newly relaunched Sephora Collection skincare products.
What Is The Sephora Collection's Colourful Skincare by Nature Range About?
Now you can pamper yourself and rest easy knowing that every product from the range is formulated with 90% natural ingredients. Each of the ingredients was sourced from different parts of the world and were cultivated without direct use of pesticides or GMOs. In line with the brand's eco-conscious commitment, all packagings are made from recycled and recyclable materials.
The popular face masks now have 20% less plastic and are made with eucalyptus-derived fibre. The range does not contain any ingredients or raw materials of animal origin, including those frequently used in cosmetics. They have instead been replaced with plant-based ingredients. It can get any better right?!
What Are The Products in Sephora's New Eco-Conscious Skincare Range?
Sephora goes back to its roots with these latest offerings. Each product in the skincare is grounded and formulas that pack a punch with every use. Below are all the products details for you!
1. Sephora Collection Invisilk Face Masks
Featuring a number of masks, each is packed with natural extracts derived from all over the world to provide you long-lasting hydration. The masks can keep your skin radiant and super smooth. It can help maintain the water balance for the skin and keeps it moisturized and smoother. With regular use, it can also brighten up your skin and keeps it luminous.
Price: RM12
2. Sephora Collection Eye Masks
Similar to a power nap, each product in the range gives your eyes a well-rested look. The Sephora Collection Eye Mask is made of bio-cellulose extract from fermented coconut water, to create an ultra-thin and absorbent material, which is three times more potent than a non-woven fabric!
Price: RM12
3. Sephora Collection Foot Masks
Re-energize tired feet with the Sephora Collection Foot Masks. These moisturizing socks are ideal either for work during the day or before hitting the sack. The Cactus Foot Mask is the perfect fix to soften dry skin and the Coconut Foot Mask provides intense moisture.
Price: RM21
4. Sephora Collection Hair Sleeping Masks
These nutrient-packed masks can infuse your scalp and tresses with moisture and vitamins. Perfect for those with dry and frazzled hair, the hair sleeping masks are full of high fatty acids to intensely hydrate tresses. It can restore elasticity and shine while also revives dull-looking hair. It is great for providing moisture and essential nutrients for taming unruly tresses.
Price: RM21
5. Sephora Collection Cleansing Wipes
Perfect for Malaysian weather, the Cleansing Wipes are extremely resistant to heat. Its high sugar, protein, and amino acid content moisturizes the skin and protects it from dehydration. Packed with vitamins and minerals, it is a quick and easy way to quench skin's thirst. It can also alleviate your skin of dryness and give it a sweet and refreshing scent.
Price: RM32
6. Sephora Collection Exfoliating Face Wipes
Need a deeper cleanse? Each of the sheets contains two sides, one for a gentle cleanse and an embossed one that rids your skin of impurities with every use. Available in two variants, the Grapefruit Exfoliating Face Wipes is rich in vitamin content, giving your skin a radiant boost and evens out the complexion. The Charcoal Exfoliating Face Wipes provides a natural detox and keeps oily skin at bay.
Price: RM32
7. Sephora Collection Lip Balm
The lip balms nourish your lips all-day long with its rich blend of vitamins, minerals, and fatty acids. For clear sheen, the Vanilla Lip Balm and Coconut Lip Balm are go-to favourites. The Vanilla variant contains high-sugar and amino acid content to moisturize and soften the lips whilst protecting them. The Coconut Lip Balm nourishes and softens the lips, ideal as a prelude to any matte lipstick!
Price: RM27
8. Sephora Collection Lip Scrub
Keep the pesky, dry flakes away from the lips with the Sephora Collection Lip Scrub. It creates smoother and softer lips with one swift motion with a gentle exfoliation. Made from ingredients of at least 90% natural origin, it contains sugar crystals and coconut pulp to gently exfoliate while vitamins soften and hydrate lips. Best of all, this also leaves a sheer pink tint for a my-lips-but-better look.
Price: 27
Where to Buy The Sephora Collection's Colourful Skincare by Nature Range?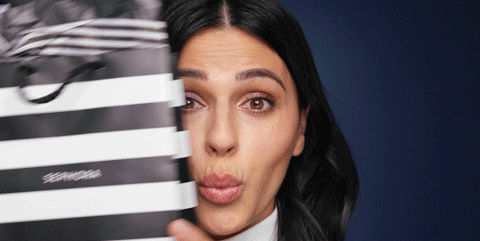 Available now at all Sephora stores and Sephora.my. If you buy any three Sephora Collection items, you will get one additional Sephora Collection item for FREE. This promotion is valid from now till 21 December 2020. Grab while stocks last!